Axios Seattle
June 03, 2022
🎉 It's Friday. You made it!
Today's weather: Wet and maybe even thundery — but the sun is supposed to come out later! High near 66.
Today's newsletter is 985 words — a 3.5-minute read.
1 big thing: Hot seat — Strickland defends Democrats' work on guns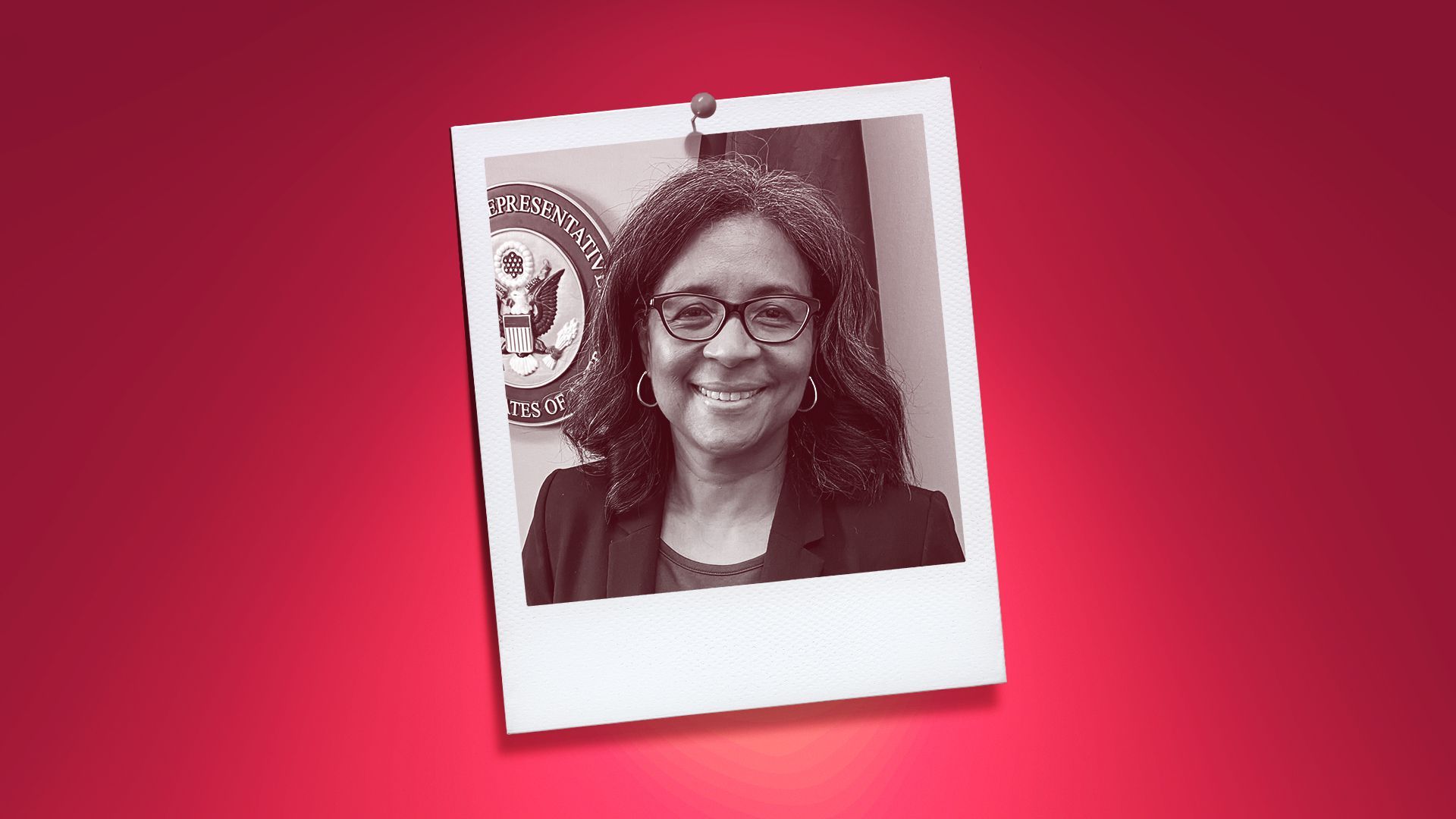 Washington state's newest member of Congress says the best way to pass federal gun control legislation is for voters to turn out and elect more Democrats this November.
Driving the news: During an interview for Axios Seattle's Hot Seat series last week, Strickland said that although Democrats control the House and have a tie-breaking vote in the U.S. Senate, that's unlikely to be enough to pass major gun-control legislation.
Zoom in: Strickland pointed to a universal background check measure as one that has broad public support and passed the House, but has hit a wall in the Senate.
"If we are able to expand our majority, we'll have more control over getting things over the finish line in the Senate and to the president's desk," Strickland said.
Read more: On policing and filibuster reform
2. Grab and go green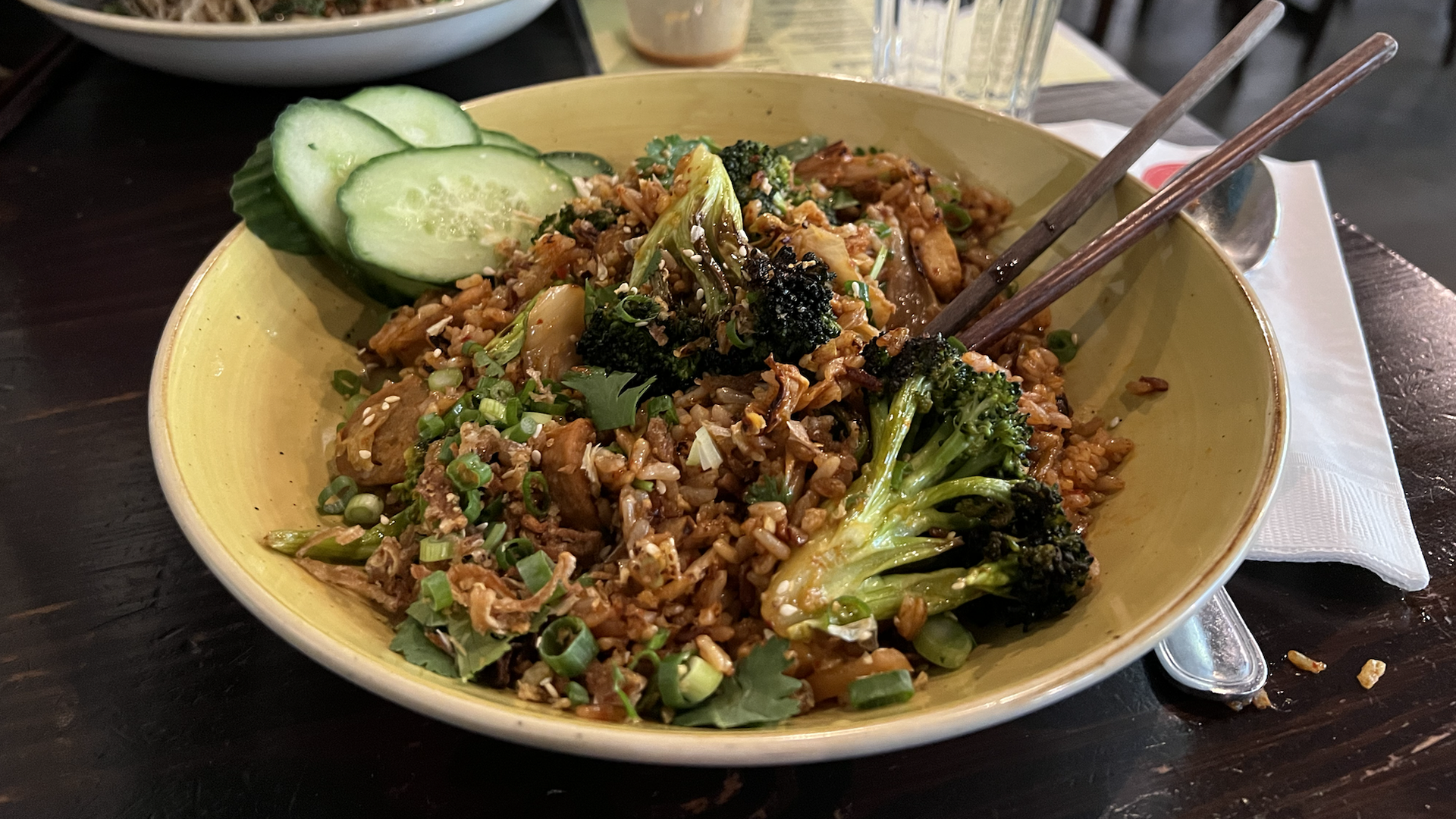 Ba Bar has gone green.
What's happening: The latest iteration of Seattle's beloved Vietnamese street food-inspired restaurant offers an all plant-based grab-and-go menu from a take-out window at its South Lake Union location (500 Terry Avenue North).
Background: Ba Bar Green launched in mid-November from a 200 square foot space where the restaurant formerly made pastries until the pandemic hit.
It primarily serves take-out and delivery orders, but if you get a beverage or appetizer from the adjacent restaurant's regular menu, you can dine-in.
The menu consists of vegan spin-offs of East Asian street food favorites, including dan dan noodles, kimchi fried rice and chorizo banh mi.
Chef de cuisine, Chris Michel, told Axios: "It's really a menu for everyone. Most, if not all, meat eaters will like these dishes and not miss the meat."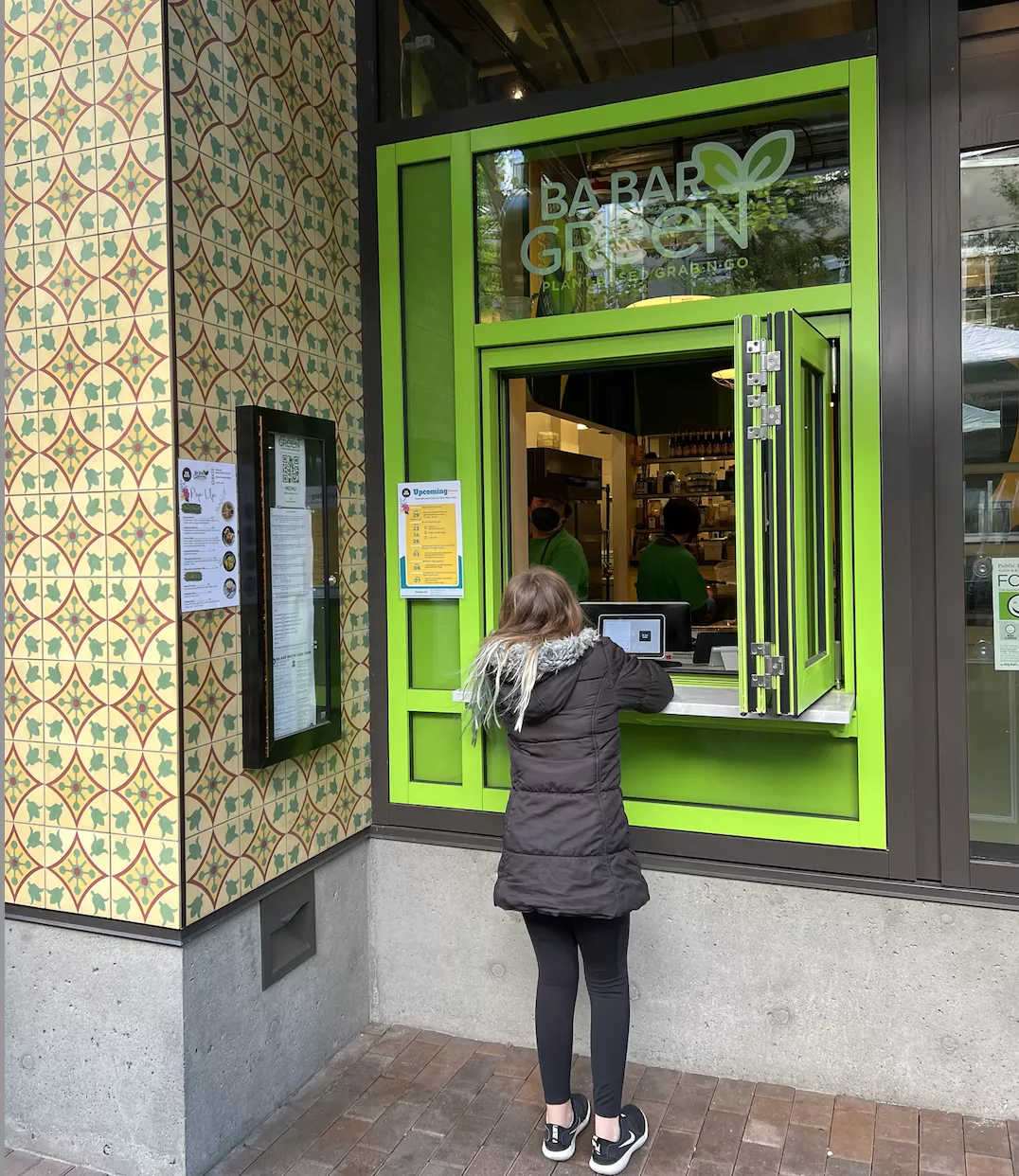 Lewis here. My vegetarian daughter and I recently visited Ba Bar Green's take-out window and dined in after ordering drinks inside.
Her take on the kimchi fried rice: "Herbal and tasty."
I feasted on the dan dan noodles and can confirm Michel's assessment: I could hardly taste the difference between the plant-based version and the traditional meat dish.
The bottom line: Yum!
3. More fingerpointing over missing texts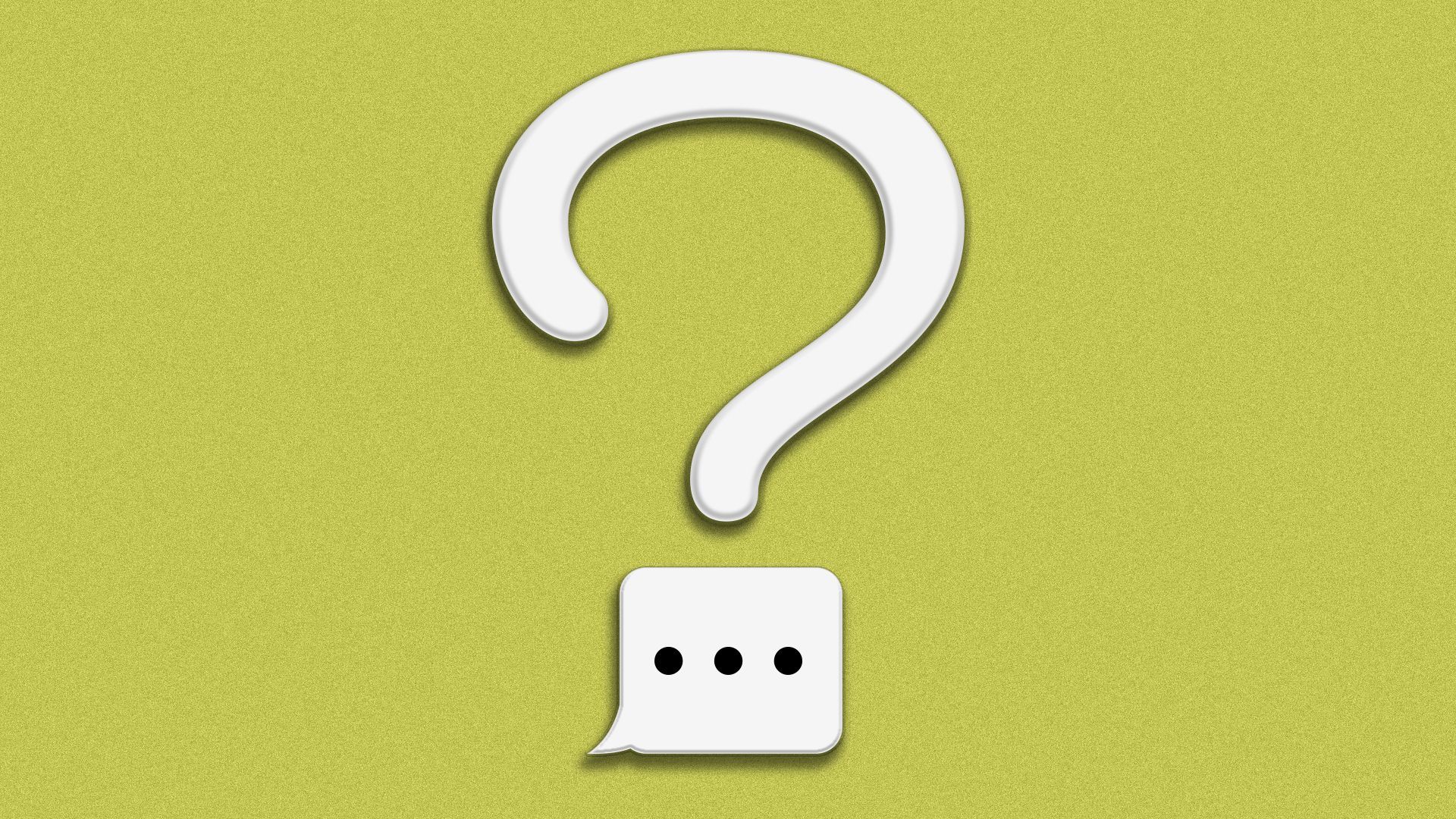 Washington Attorney General Bob Ferguson's office has said for months it can't investigate a deleted text messages scandal surrounding Seattle's former mayor and police chief unless it first gets a formal referral — but that's not exactly the case.
Reality check: In fact, Ferguson's office has routinely asked King County Prosecuting Attorney Dan Satterberg for permission to investigate potential felony crimes in the county, and is typically granted that authority when it does.
Satterberg's office this week provided Axios with three recent examples of written requests from the AG's office to investigate cases within King County.
What they're saying: "They don't need to wait for a formal letter from us. If the Attorney General's Office wants to investigate, we have never denied their requests for concurrent jurisdiction — on any matter," Casey McNerthney, a spokesperson for Satterberg, said in an email to Axios.
The other side: A spokesperson for the AG disputed Satterberg's claims.
"Any assertion that we have unique ability to investigate is misinformed," Brionna Aho told Axios.
Yes, but: Aho acknowledged for the first time that the AG's office can ask permission to investigate, adding that they only do so in certain cases, such as Medicare fraud.
4. Morning Buzz: Back away from the orcas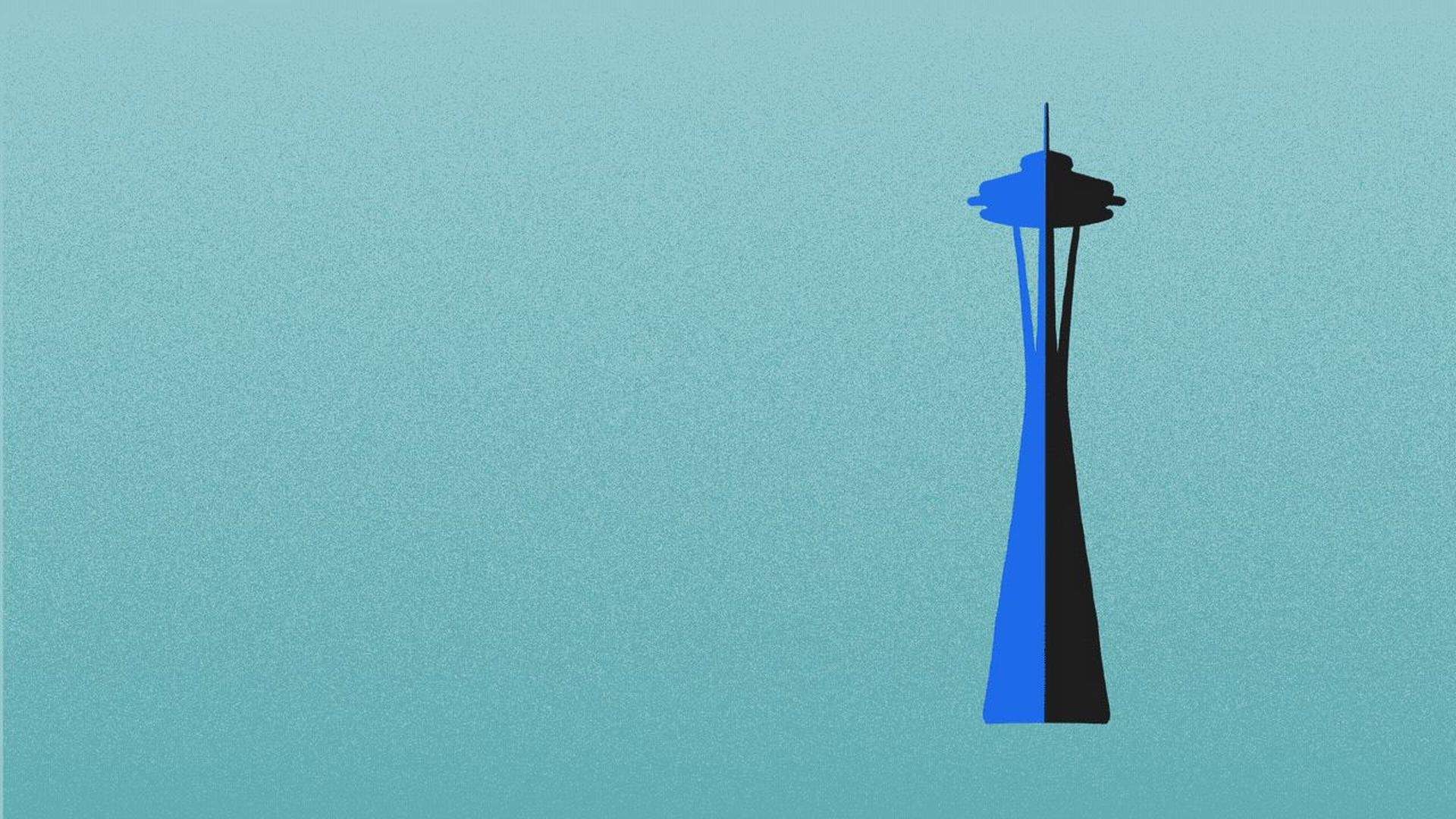 5. One week on the books!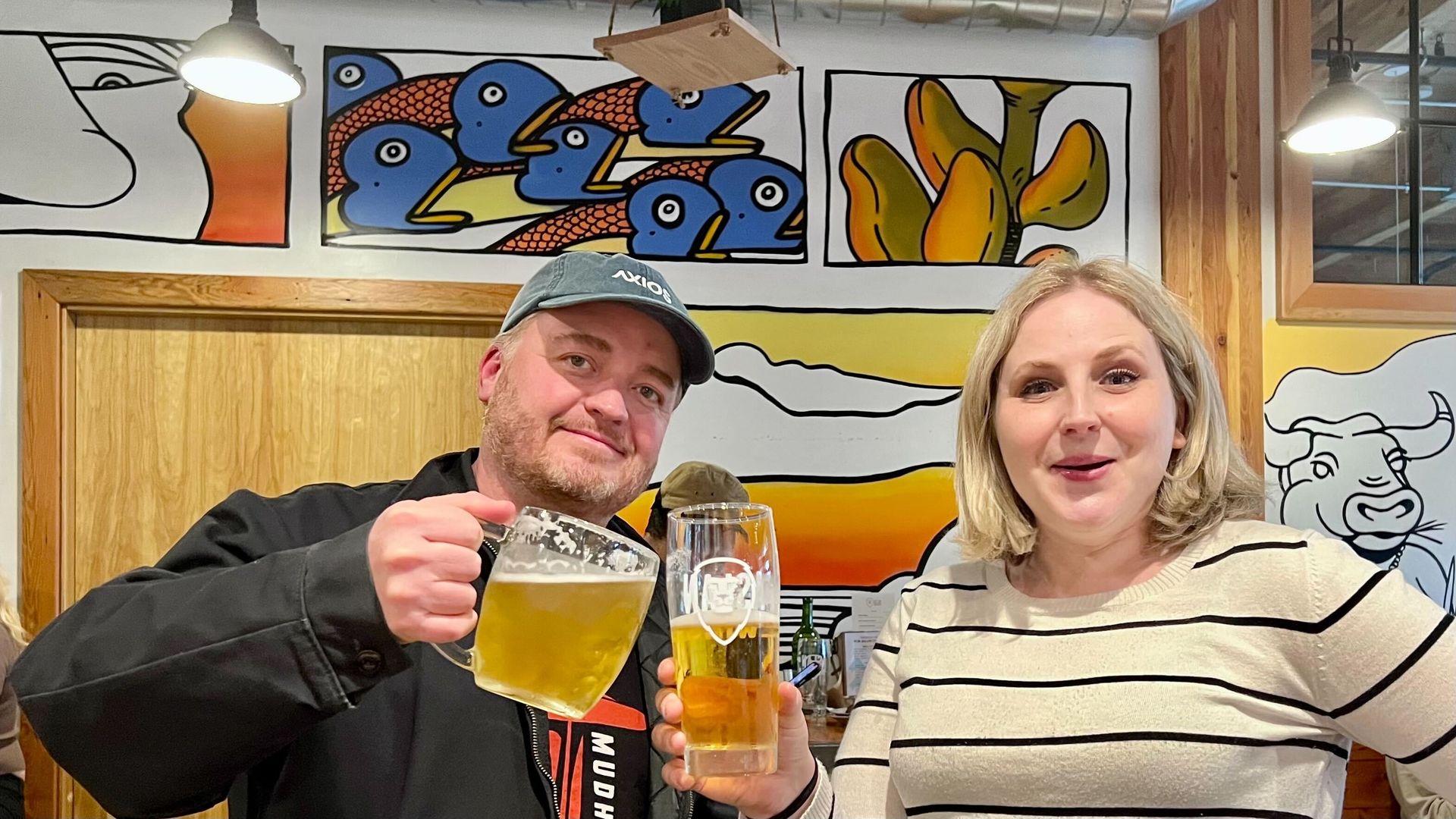 Before you embark on your weekend adventures, we want to tell you a little more about us and what you can expect from this newsletter.
What's happening: Our goal is to tell you what you need to know to navigate life in Seattle — from what's going on in politics to the people and places that make this city special.
That means we will have plenty of stories scrutinizing our city and state government, but we will also share some of the things we love about living here.
A little about us:
Lewis lives with his wife, their two kids and a high-strung labradoodle in Ballard, close enough to the locks to hear the sea lions bark all night long. He was born and raised in Washington, loves to (try to) fly fish, snowboard and mountain bike, and has been a reporter here for, um, well, a long time.
Melissa lives roughly on top of the Fremont Troll, in a crowded townhome with her husband, an anxious dog and her fast-growing toddler who seems allergic to wearing pants lately. She's been writing about state politics and the Legislature for more than a decade.
Flashback: Between us, we've worked at The Seattle Times, the Seattle Post-Intelligencer (back when it was printing) and The News Tribune in Tacoma.
The bottom line: We live here and care about what happens here.
We'll use this newsletter to keep you informed about the most important stories shaping life in the city, while also holding those in power to account.
Then we'll go out for a beer or a cocktail and tell you all about that, too.
Thanks for inviting us into your inbox each morning.
Lewis is seizing the day (if you write something down, it happens, right?).
Melissa is trying to figure out how to keep her lab springer-spaniel mix, Eddie, from lunging and barking at every squirrel he sees. Any tips?
Want free Axios swag? Refer your friends to Axios Seattle and get cool merch like stickers, totes, hats, T-shirts and more!
To ensure the newsletter reaches your inbox, please add [email protected] to your contacts. If you use Gmail, just drag this email to your "Primary" tab. For other mail clients, check out this page.