February 15, 2019
Welcome back, and thanks for subscribing to Axios Science. I'm back at the helm this week while Andrew is on vacation. Please send me your feedback — reply to this email or send me a message at [email protected]
And please consider inviting your friends, family and colleagues to sign up.
Sorry for the delay getting this newsletter out tonight. We got stuck in our own metaphorical dust storm.
1 big thing: Where disruptive ideas come from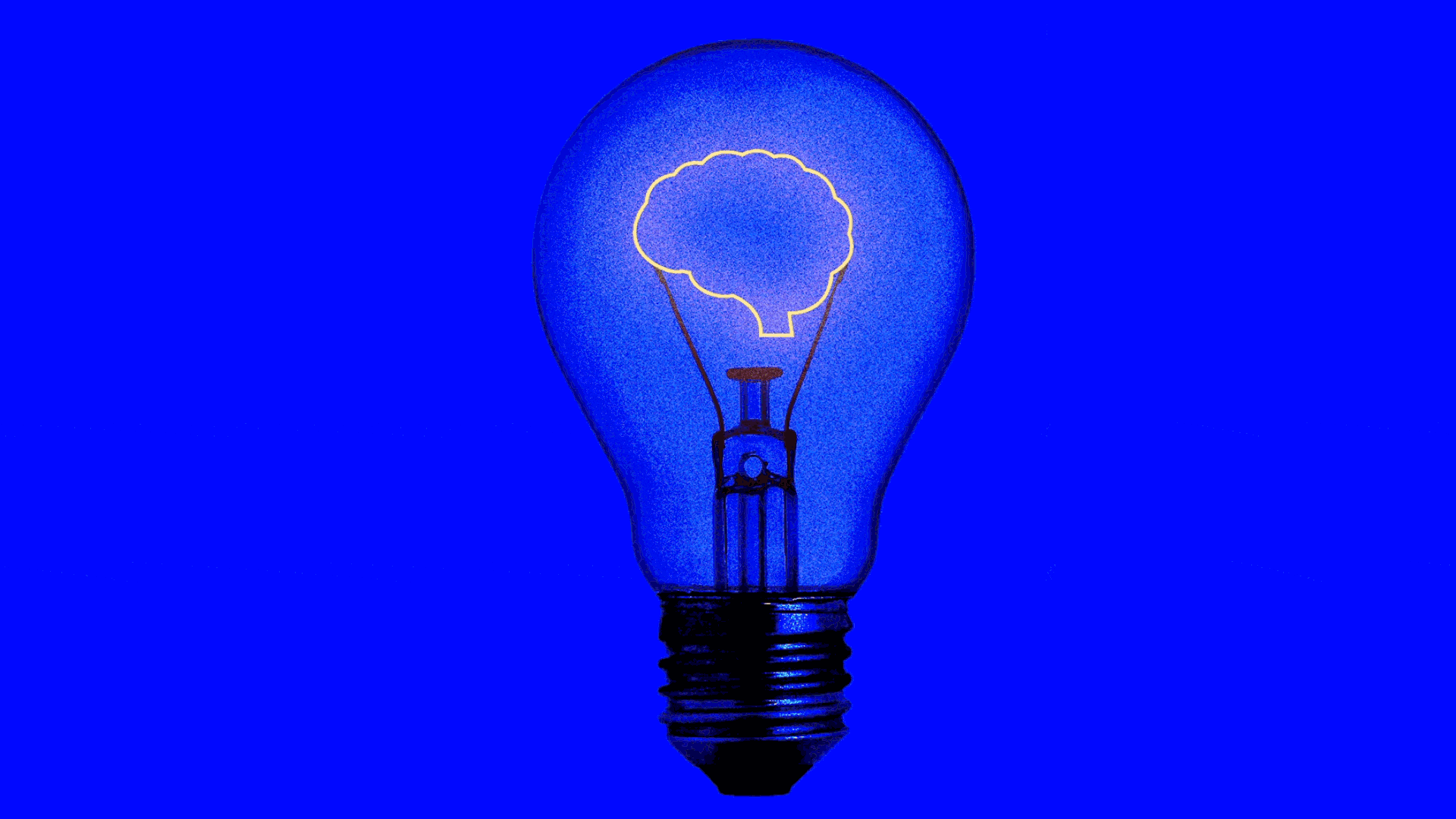 Science is increasingly specialized, big and so information-saturated that experts can struggle to keep up in their own fields, fueling debate about whether the massive investments are being matched with novel findings and solutions.
What's new: Generating disruptive ideas, according to research published this week, can be encouraged in two seemingly contrasting ways — by forming small teams and leveraging crowds of workers. Each addresses a common enemy of innovation: how we interfere with each other's thinking and creativity.
Big idea 1: Small teams of scientists are more likely than large ones to produce disruptive ideas, according to a new analysis of more than 65 million scientific papers, patents and computer code published between 1954 and 2014.
A study was deemed more disruptive if those that come along later and cite it don't include the research the original study drew on — a sign that the work was original and took the field in a new direction.
"In every time period and every field, we find that large teams have an aversion to risk. They basically pick up and build on yesterday's hits," says study co-author James Evans, a sociologist at the University of Chicago, who argues a venture capital-minded approach to science that supports small teams may be needed.
Against a backdrop of "big science," it's "a cautionary tale" that we may be losing some of what small teams contribute, says Jeff Nickerson of Stevens Institute of Technology, who wasn't involved in the study.
Evans and his two collaborators found that small teams, possibly because they are freed of multiple competing ideas and views, are more likely to build on older ideas or, if there are less than about 10 people, those from different areas of science.
Big idea 2: It's difficult for humans to produce analogies that drive some of the disruption Evans observes in small teams, in part because we fixate on the surface-level details of a problem, says Niki Kittur, a computer scientist at Carnegie Mellon University. He wants to create tools to vastly increase the number of diverse ideas people encounter, especially as they become awash in specialized information.
"Scaling up serendipity:" In a recent paper, Kittur and his colleagues outlined a process for taking the ability of finding analogies out of one individual's mind and distributing it among many people — and machines.
The steps: Groups of humans strip a problem down to the function or purpose of what they seek to design. An AI could then comb papers, patents, videos, legal briefings, the internet in order to find a common purpose in research in disparate and distant fields, an insurmountable task for any human. Experts are called back in to select and apply those analogies to try to solve the original problem.
Nickerson, who studies how groups of people approach and solve problems, adds that AI could make us more productive — "a big maybe" — but not if it misses the connections between fields and over time that Evans says is behind the disruption seen in small teams.
The bottom line: "We've eaten up low hanging fruits," Evans says. "But there are a host of possible fields, methods and problems that may have been less valuable when we constructed the fields we inherit now. We basically haven't even begun to climb those trees."
2. Vaccination exemptions scrutinized as measles spreads
The federal government may try to take action if states don't tighten their vaccine exemption laws and measles continues to spread in sections of the U.S., FDA Commissioner Scott Gottlieb tells Axios' Eileen Drage O'Reilly.
Background: States are allowed to adopt their own rules over what types of exemptions are allowed for vaccines. All of them allow exemptions for medical reasons, but many also provide exemptions on religious and/or philosophical grounds.
Driving the news: Overall case numbers of measles remain low in the U.S., but the disease is growing in areas of high non-vaccination rates. Some states like Washington are considering tightening their exemptions even as they continue to face a more organized anti-vaccination movement.
"It's an avoidable tragedy," Gottlieb, who says he's usually a proponent of state rights, tells Axios. "Too many states have lax laws."
What's happening now: In the U.S., cases are confirmed in Washington state, New York and Texas, particularly in anti-vaccination communities.
"It's a self-inflicted wound," says Peter Hotez, dean at Baylor College of Medicine who published a study last year showing possible U.S. "hotspots" of measles due to vaccine exemptions, which he says is already proving to be true.
Pro-vaccination groups are "losing the battle" to anti-vaccination groups, he warns.
The other side: Barbara Loe Fisher, co-founder and president of the nonprofit National Vaccine Information Center often labeled as anti-vaccination, tells Axios that 100 cases of measles in a population of 320 million "is not a public health emergency."
"[It] should not be used to justify eliminating the legal right to exercise informed consent to vaccination, which is protected by the inclusion of flexible medical, religious and conscientious-belief vaccine exemptions in public health laws," she says.
Go deeper: Read Eileen's full story here.
3. What your city's climate may be in 2080
By 2080, many urban areas in the U.S. could have climates similar to cities today that are hundreds of miles to the south and southwest, according to a new study in Nature Communications.
Axios' Andrew Witherspoon writes: The projected shifts in climate if greenhouse gas emissions aren't mitigated show that the climate young people are growing up with today will be drastically different by the time they are older — and may even have "no modern equivalent."
By the numbers:
In the scenarios with unchecked emissions, all 540 cities showed an increase in the average annual temperature between the current city and its contemporary analog, with an average increase of 8.2°F.
Annual precipitation was more mixed, with 218 cities experiencing less rain and 322 with more, for an average change of +3mm.
On average, the contemporary analog city was 528 miles from its 2080 partner.
With lower emissions, the average distance shrinks to 230 miles, average annual temperatures would increase by 4.6°F, and precipitation would increase by 22mm.
4. Axios stories worthy of your time
Growing epidemic: 4.9 million U.S. children used tobacco products last year compared to 3.6 million in 2017, Eileen Drage O'Reilly reports.
AI strategy: Against a backdrop of China advancing in science and tech, President Trump signed an executive order directing agencies to prioritize developing and applying AI, writes Kaveh Waddell.
What to watch: Immigration policy for people considered to have high skills in computer science and AI could be as, if not more, important to a U.S. edge in the field than matching China's astronomical investment.
Valentine's bonus: Axios' latest Deep Dive looks at how technology is changing dating and the impact on society. (Worthy diversion: Play the dating game created by Harry Stevens and Rebecca Zisser.)
5. What we're reading elsewhere
RIP Opportunity: NASA declared the Mars Rover dead on Wednesday after a 15-year run on the Red Planet, per the AP's Marcia Dunn.
Recognition: A disproportionate number of female programmers contributed substantially to genetics research between 1970 and 1990 but weren't listed as authors of papers, writes the Atlantic's Ed Yong. "Programmers, essentially, only became rewarded with authorship when they started becoming male."
Cartels: Drug-related violence is hampering research in Mexico, Emiliano Rodríguez Mega reports for Nature News.
6. Something wondrous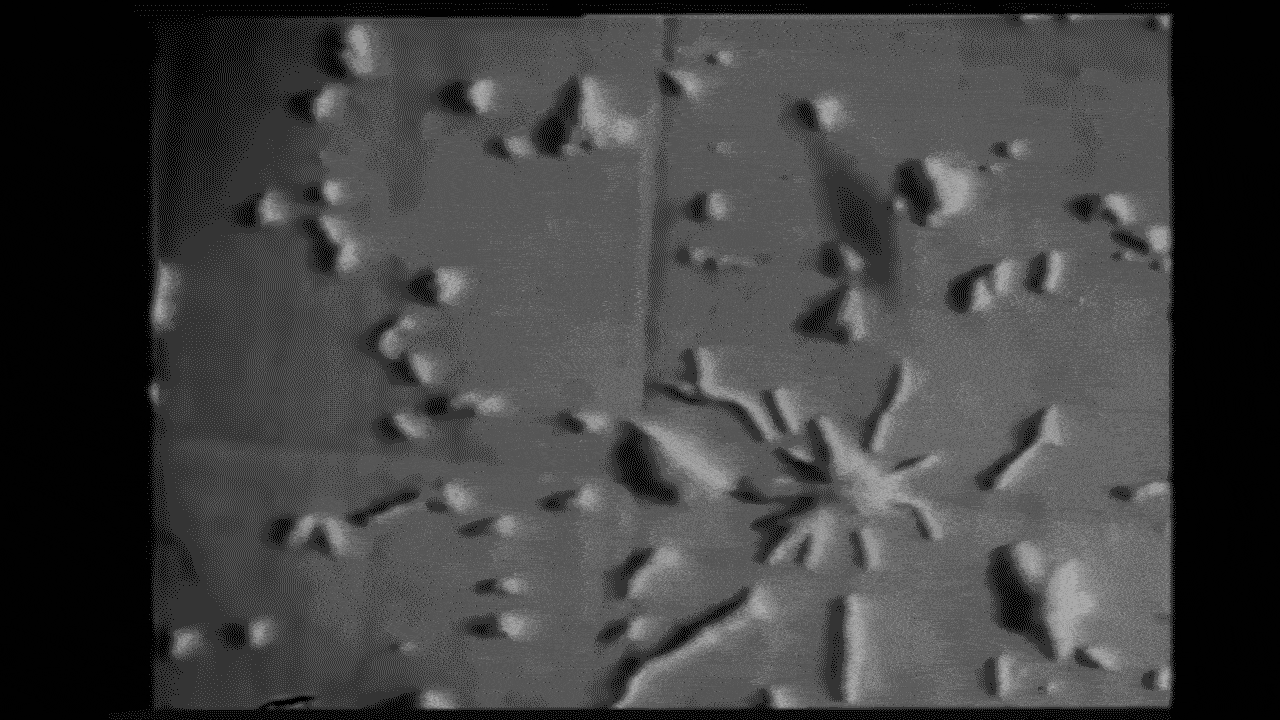 For more than 70 years, John Bonner was captivated by a species of slime mold, Dictyostelium discoideum. Through his work and writing, the Princeton University biologist, who died last Friday, introduced scientists to these amoebae — and they ran with it.
Today, researchers study different species of these seemingly simple organisms to understand the complex behavior that emerges when individuals come together, to study the bacteria that cause cholera, tuberculosis and other diseases, and to search for insights in designing computers and algorithms for self-driving cars.
"The world is much richer for John Bonner's furious interest in the tiny, alien lifeforms from the forgotten kingdom of life."
— Chris Reid from Macquarie University in Sydney in an email to Axios
Details: The slime mold Bonner studied can live as single cells but they can come together to form one moving, navigating "slug."
The slug can split up in pursuit of food and then come back together, as in the video above.
The cells will sacrifice themselves — some will form the base of a stalk and ultimately die allowing others to be spread by air as it moves over the top.
Fun fact: Bonner was called to Einstein's home in the late 1940s, when they were both at Princeton, to show him his video, says friend and collaborator Richard Kessin, a professor emeritus at Columbia University. "[Bonner's] experiments were very elegant. It's just beautiful biology."
Go deeper: Watch the video.