Axios San Francisco
August 24, 2022
Welcome to Wednesday.
⛅ Today's weather: High of 69, low of 59.
Situational awareness: 🎺 Club Deluxe will remain open after reaching an agreement with its landlord.
The 33-year-old jazz bar in the Haight-Ashbury had planned to close its doors Aug. 27.
Today's newsletter is 958 words — a 3.5-minute read.
1 big thing: Home sellers in San Francisco drop asking prices
More home sellers in San Francisco are lowering their asking prices, further indicating a real estate slowdown across the city.
What's happening: Nearly 27% of homes on the market in SF reduced their listing prices in July, an increase from approximately 15% of homes that slashed prices in July 2021, per Redfin.
Driving the news: Increased mortgage rates and a sluggish stock market are among the factors that have led to a cooled off housing market in the Bay Area and beyond, Redfin says.
In July, 179 single-family homes were sold in San Francisco compared to 247 homes sold during the same month last year. That's a nearly 28% decline in home sales across the city.
What they're saying: "Individual home sellers and builders were both quick to drop their prices early this summer," Boise, Idaho, Redfin agent Shauna Pendleton said in the report. "They priced too high because their neighbor's home sold for an exorbitant price a few months ago."
"My advice to sellers is to price their home correctly from the start [and] accept that the market has slowed."
In San Francisco, listing prices are starting to better reflect what homes actually sell for.
Last month, homes in the city sold for 8.6% over asking price on average, down from a 13.7% average overbid the same month in 2021.
Yes, but: The median sale price for single family homes last month in San Francisco was still over $1.6 million.
2. 🐾 Arf, arf! Happy Adopt A Senior Dog Day!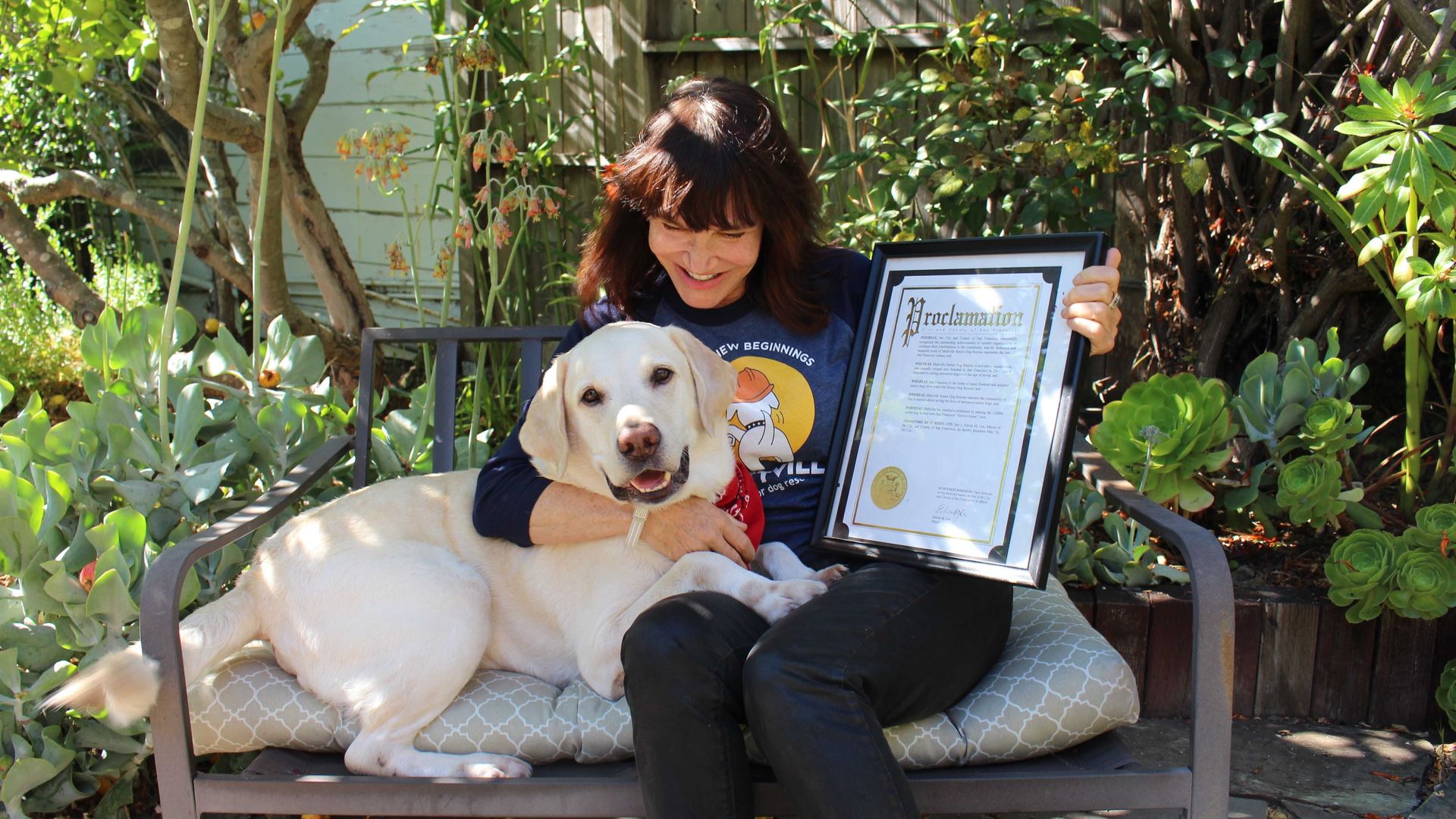 San Francisco Mayor London Breed is proclaiming today Adopt A Senior Dog Day in honor of Muttville's 15th anniversary.
Why it matters: Old dogs need homes, too!
But younger dogs are more likely to be adopted from shelters, with a 60% adoption rate compared to a 25% for senior pups, according to the American Society for the Prevention of Cruelty to Animals.
State of play: Hey, it's your resident pup reporter, Megan 🙋🏾‍♀️.
Muttville has rescued 10,000 dogs 7 years and older over the past 15 years, including my sweet angel Frosting.
Animal shelters nationwide are also seeing "unusually high numbers" of larger dogs, according to the SF SPCA. That's why it's waiving adoption fees for all dogs 5 months and older through Aug. 31.
🗓 Muttville is hosting a "yappy hour," 3-7pm today, at its Potrero Hill headquarters where you can meet the oldies-but-goodies over a drink.
What they're saying: "In San Francisco we are so lucky to have leading animal welfare organizations that bring innovative and compassionate approaches to dog rescue, to provide forever homes and thoughtful end of life care for senior dogs," Breed's press office said in a statement to Axios.
What to watch: Muttville plans to relocate to its "forever home" next April.
The new facility will be a few blocks from its current HQ, which Muttville leases from the SF SPCA.
Muttville says it will be able to rescue more senior dogs and provide more comprehensive care in the new facility.
3. The Wiggle: Navigating the news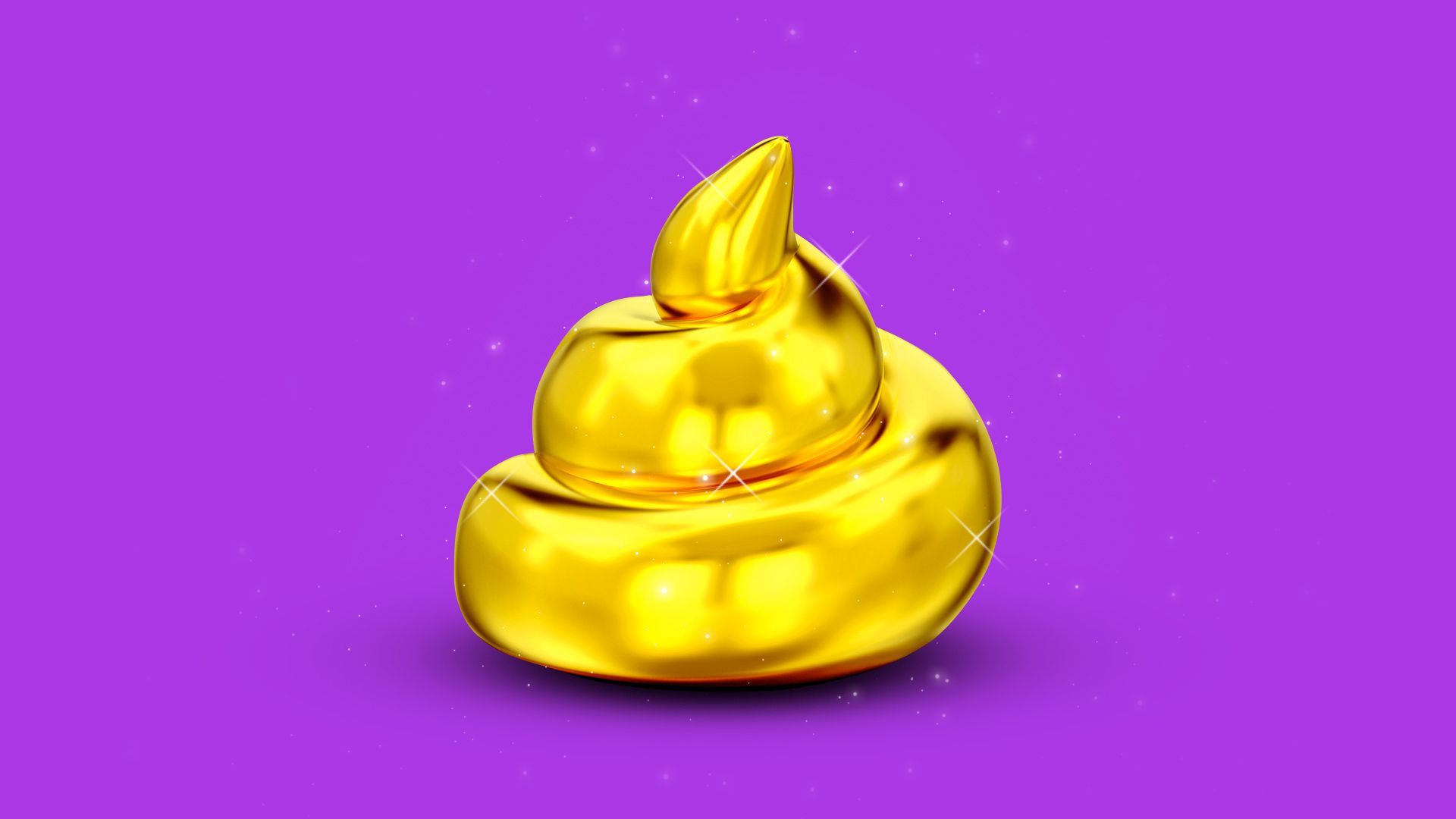 💩 Poop complaints have skyrocketed in every neighborhood except the Tenderloin in the last decade.
The average neighborhood saw a nearly 400% increase in complaints from 2012 to 2021, while the Tenderloin saw a 29% decrease. (San Francisco Chronicle)
💵 California residents are the least-generous tippers nationwide, a new restaurant trends report shows.
The average tip size in California is 17.5%. Meanwhile, Indiana had the highest tip rate of 21%. (KRON 4)
📵 Dr. Martin Luther King Jr. Academic Middle School is the latest school in SF to require students to lock their phones in a pouch during the school day.
At least two other middle schools, Francisco and James Denman, are also using pouches this academic year.
A survey, conducted by the company that sells the pouches, found 65% of the 900 schools analyzed saw an improvement in academic performance. (San Francisco Standard)
💉 San Francisco City Attorney David Chiu supports the idea of a nonprofit opening a safe consumption site in light of California Gov. Gavin Newsom's veto of a bill to allow cities to operate these sites.
"While I am disappointed SB 57 was vetoed, San Francisco must continue to work to address our opioid overdose crisis," Chiu said.
4. Señor Sisig opens inside Ferry Building today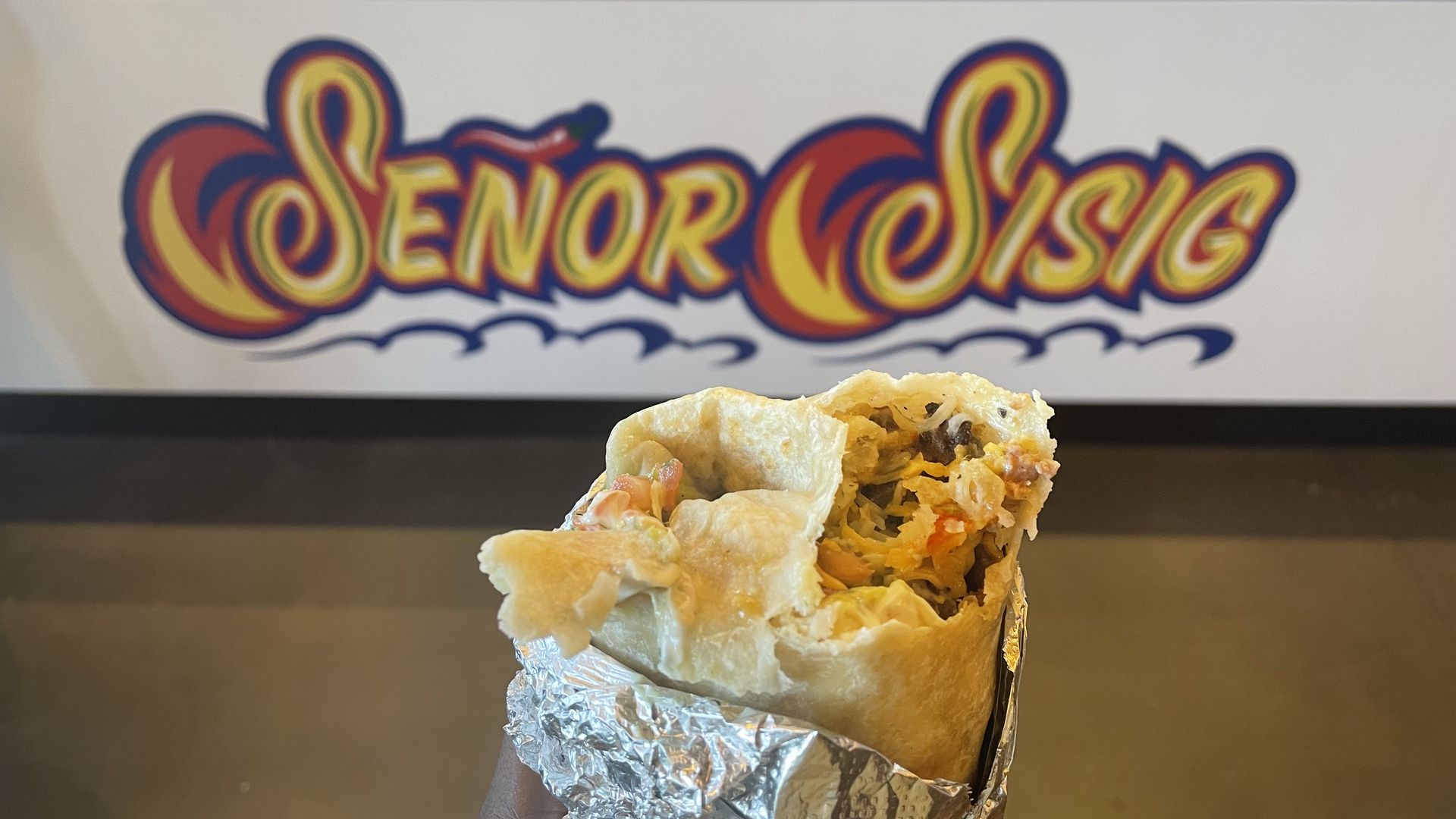 Señor Sisig, perhaps the best burrito in San Francisco (😈), is opening its second brick-and-mortar restaurant in the city today.
Details: Tucked inside the Ferry Building, this outpost will serve its classic burritos, tacos and nachos, plus some exclusive menu items like a sisig torta and churros with purple ube-macapuno sauce.
The menu also features plant-based "chicken" for vegetarian and vegan diners.
It's open seven days a week for lunch and dinner.
What they're saying: "To be able to place your brand that you worked so hard with into such an iconic and historic building, it just means a lot," Señor Sisig co-founder and CEO Evan Kidera tells Axios.
5. 📸 1 photo to go: Fire near Divisadero
Nick here.
A blaze broke out in my neighborhood yesterday afternoon in an apartment building on the corner of Divisadero and McAllister streets.
Details: The San Francisco Fire Department says one person was injured, but "will be okay." Thirteen people were displaced and two businesses were affected, including Ethiopian restaurant Oasis Cafe.
The fire appeared to be out when I left the scene around 1:30pm.
What they're saying: Oasis Cafe owner Taddesse Haile told me he was out shopping when he got a call from an employee that there was a fire in the apartments overhead.
When we spoke, Haile didn't know if the fire had damaged his restaurant.
A spokesperson for the SFFD told me a building inspection will need to be completed before Oasis Cafe can open again.
😢 Megan is holding back tears thinking about the fate of senior dogs in traditional shelters.
😞 Nick is gutted regarding the fire today. Earlier this week, a friend told him how good the food was at Oasis Cafe, and he planned to check it out ASAP. He really hopes they can reopen soon.
Editor's note: The fifth item in yesterday's newsletter incorrectly said the fire occurred "this afternoon," when we meant Tuesday afternoon.