Axios San Antonio
August 23, 2023
It's Wednesday! Here's to hump day happiness.
Today's weather: The sun is back with a high near 98 and heat index of 106.
🎂 Happy birthday to our Axios San Antonio member Toni Riester Wood!
🌧 Situational awareness: Totals for yesterday's rainfall are in the 0.25 inch - 0.75 inch range, according to KSAT.
Today's newsletter is 942 words — a 3.5-minute read.
1 big thing: Spurs bring enhanced exposure to S.A.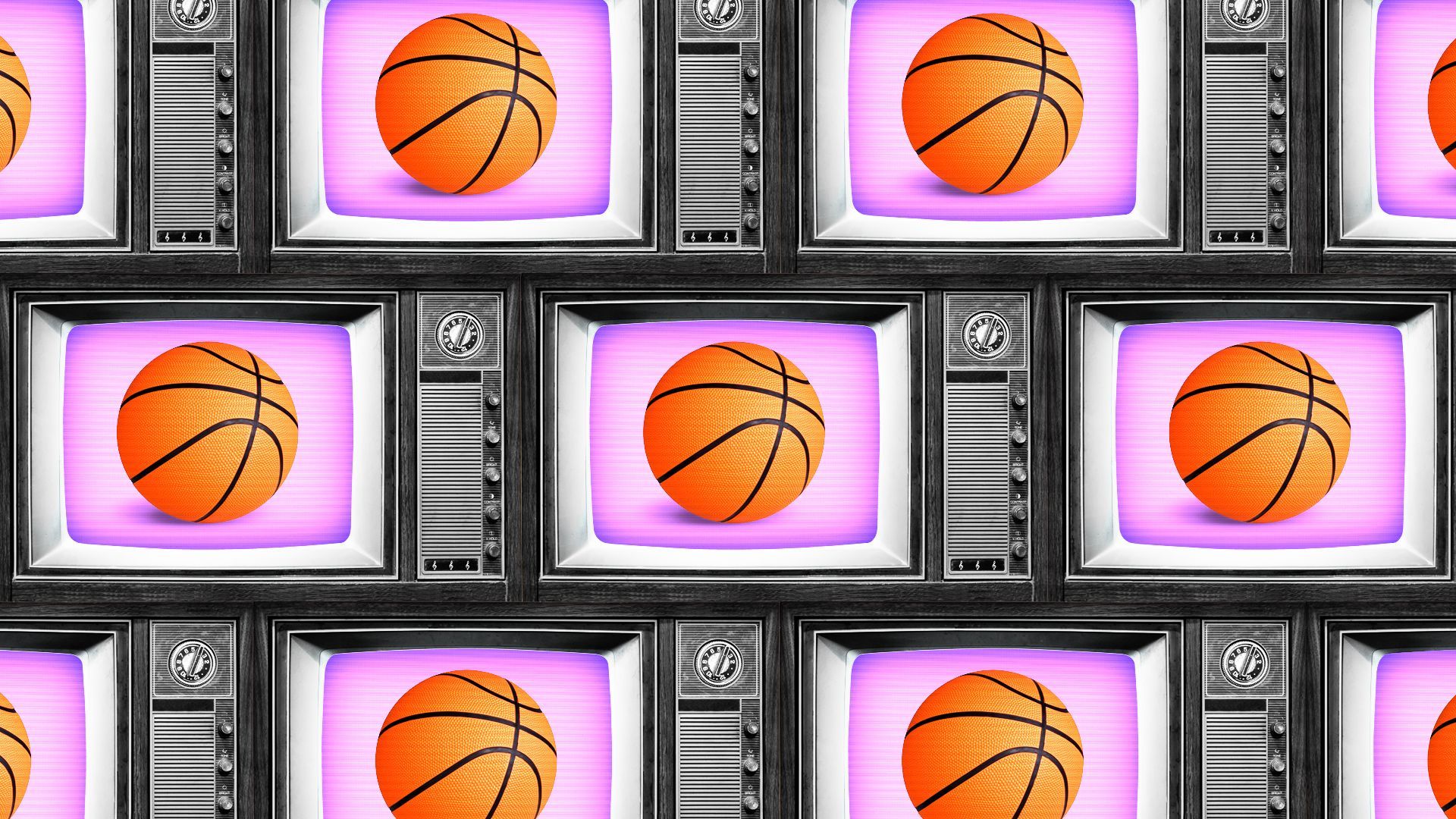 For the first time in years, the Spurs have a notable presence on the national broadcast schedule with 19 matchups — an early gauge of Victor Wembanyama's effect on San Antonio.
Driving the news: The Spurs released the regular season schedule last week. San Antonio will host 11 of the games that will air on NBA TV, ESPN or TNT.
Why it matters: National exposure has dwindled since the Spurs' 2014 championship. San Antonio has evolved while being out of the sports spotlight, and the new opportunity gives the city a chance to reintroduce itself to a larger audience.
City leaders hope that putting landmarks, businesses and fans in the national lens will translate into a renewed interest in San Antonio as a destination for tourism and events.
For context: The commemorative Alamodome game in January was the only nationally broadcast game during the 2022-2023 season. The season before that, there were five Spurs games on national TV.
Yes, but: The New Orleans Pelicans had 30 nationally televised games during Zion Williamson's rookie season, who attracted Wemby-like hype during the 2019 draft.
Zoom in: Visit San Antonio is anticipating a boost in tourism tied to key games, CEO Marc Anderson tells Axios.
Even games that aren't on the national TV schedule, like the New Year's Eve game against the Boston Celtics, are on Anderson's radar. He hopes visitors will extend the holiday weekend while in town for the game.
What they're saying: San Antonio Sports CEO Jenny Carnes tells Axios the national attention can also benefit local sports culture.
"It only helps our mission to bring big events to our community. It puts us on a national map, it gives us broader media exposure, and that's a value you can't even really put a dollar figure on," she says.
What's next: ESPN will air the Spurs Oct. 25 home opener against the Dallas Mavericks, with Wembanyama's highly anticipated debut.
2. Affordable internet program makes strides locally
About 150,000 Bexar County households are enrolled in the Federal Communication Commission's Affordable Connectivity Program, which provides discounts and subsidies to get more people online.
Driving the news: SA Digital Connects shared the local number after the FCC said last week that more than 20 million households are enrolled nationally. The program launched in December 2021.
Why it matters: Barriers to the internet deepen the digital divide by limiting a resident's work and education opportunities as well as telehealth access.
By the numbers: About 130,000 residents lack internet access, per a 2021 study by SA Digital Connects.
How it works: Those who qualify based on income or government assistance programs get $30 off their monthly internet bill. Eligible households also get a one-time $100 subsidy to buy a computer or tablet.
Residents can get prequalified here. SA Digital Connects is also working with libraries to help people who don't have internet access apply.
What they're saying: Marcie Trevino Ripper, policy and data consultant for SA Digital Connects, credits the high enrollment to a citywide campaign that includes partnerships with the City Council, Bexar County, Family Service, Opportunity Home and Frost Bank.
Between the lines: The national and local totals were released on the heels of a bipartisan call for Congress to extend the ACP in the upcoming government appropriations bill.
Threat level: The ACP is expected to run out of funding by 2024 if no action is taken.
3. Inside the Loop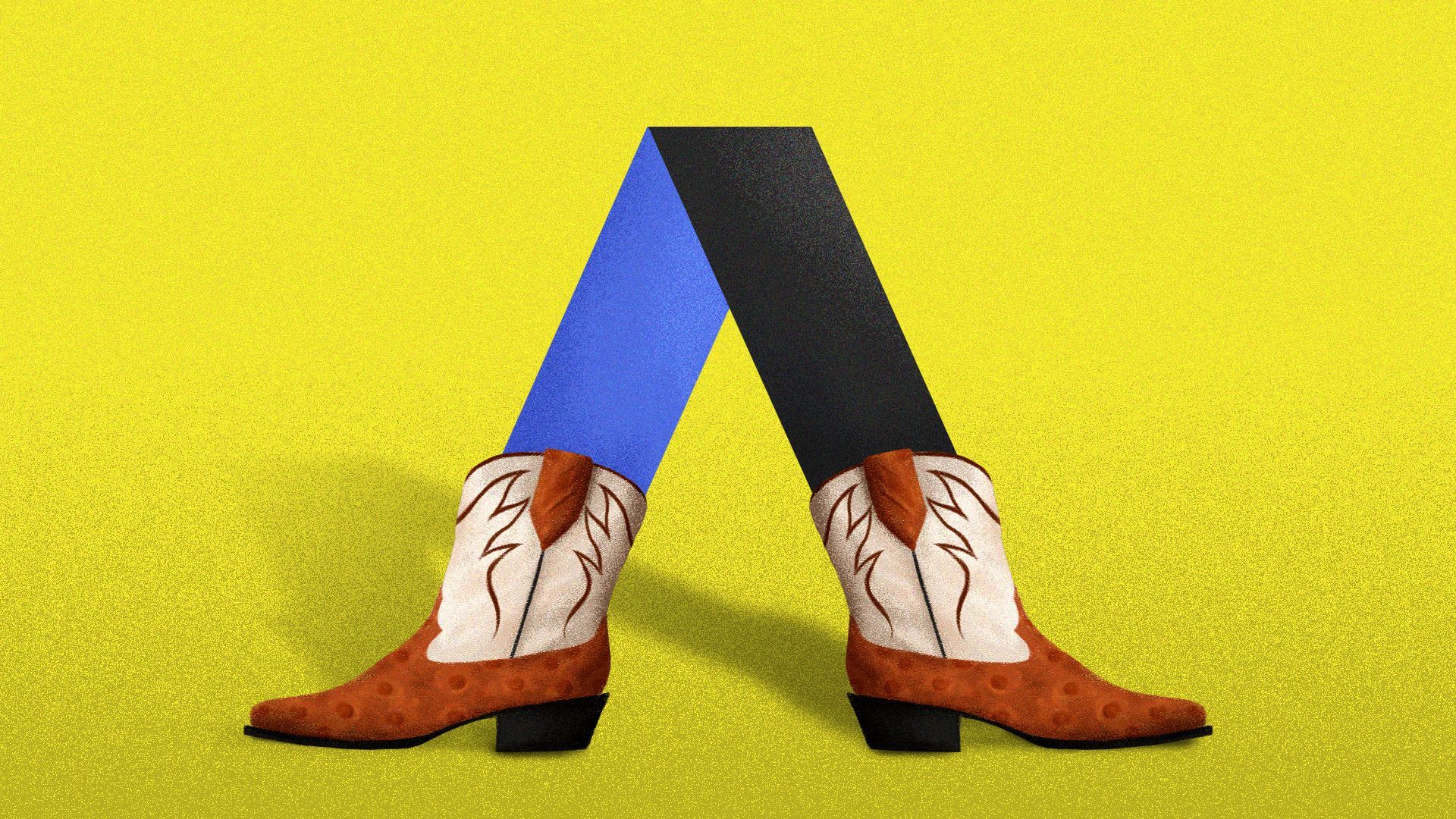 An elementary school student in Seguin fired a .25-caliber semiautomatic pistol on a school bus yesterday morning. The bullet was stopped by a steel plate in the upholstery of a seat, missing another child. The student's parents could face charges. (Express-News 🔒)
A driver's windshield was struck by a spear while she was passing through an area near Interstate 10 and FM 16 outside Converse. She was injured, but the incident appears to be unprovoked. (KSAT)
SeaWorld San Antonio launched a "Weather-or-Not" policy that allows customers to reschedule a visit if adverse weather shuts down a ride for an hour or longer or if the heat index exceeds 110. (SA Current)
4. Remembering Latino-driven movies
Democratic U.S. Rep. Joaquin Castro this week nominated 27 Latino-driven movies to be included in the National Film Registry.
Why it matters: The registry is an archive of films with cultural and historical significance in the U.S., but Latino-driven films are underrepresented.
Included in the movies Castro nominated are:
5. Local box office support for "Blue Beetle"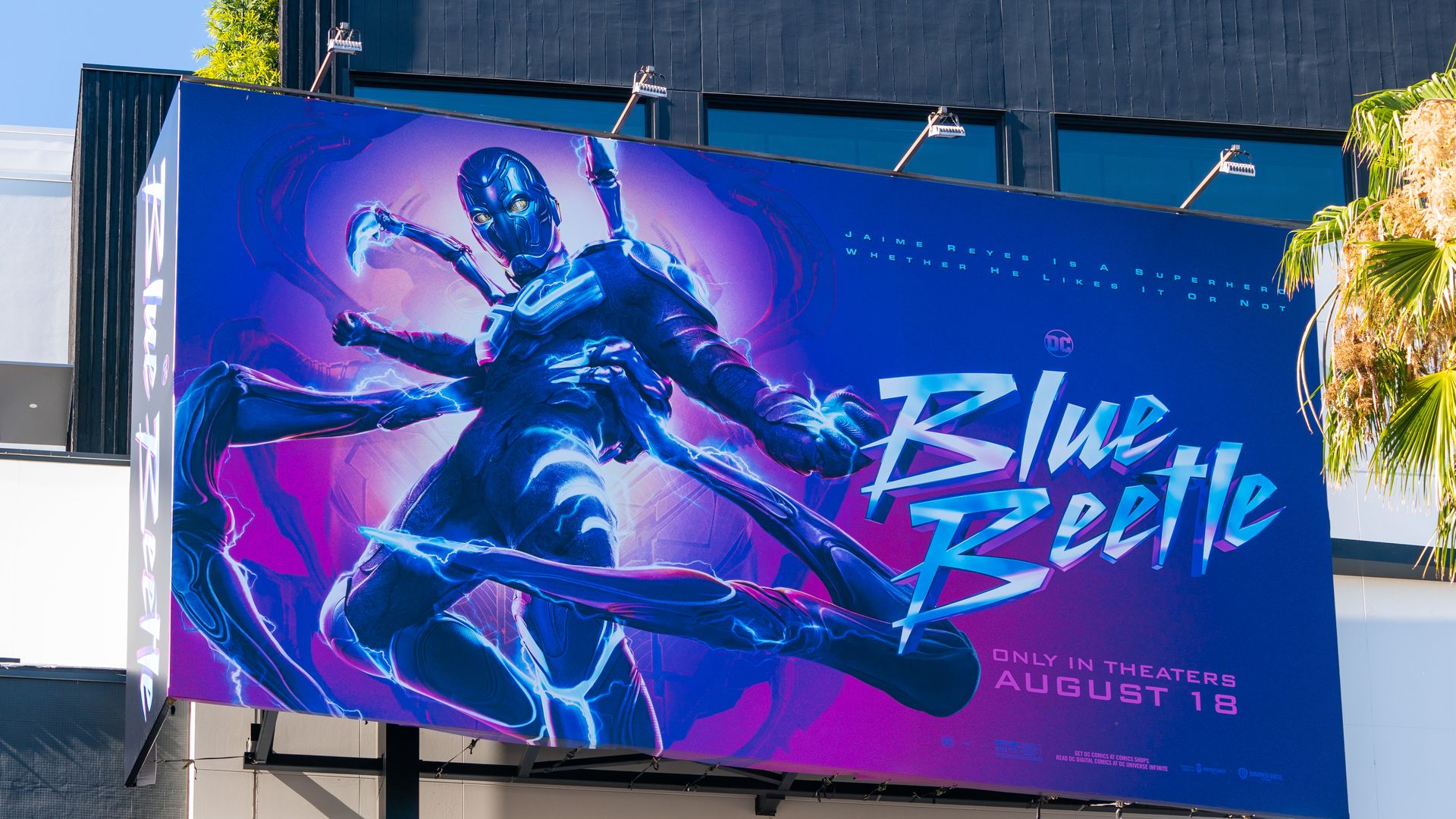 Speaking of movies, Santikos Casa Blanca was one of the top-grossing theaters for the first weekend of "Blue Beetle," a Warner Bros. and DC film about Jaime Reyes, the universe's first Latino superhero.
Driving news: Casa Blanca was No. 7 for "Blue Beetle" ticket sales among U.S. theaters. Cinemark Tinseltown in El Paso (Reyes is from El Paso in the comic book) was the only other Texas theater among the top 10, coming in at No. 8, according to Deadline.
AMC Burbank in California was the top theater.
What they're saying: "Knowing what the cast meant to so many, knowing our community and that we're so cultural and vibrant, it's a big win for us. It's such a great story, and I don't think (the interest) is over yet," Andrew Brooks, executive director of sales and marketing for Santikos, tells Axios.
Thanks to our editor Bob Gee and copy editors Judith Isacoff and Keely Bastow.
🍿Madalyn is making plans to see "Blue Beetle."
🎬 Megan is also in the movie mood after seeing "Mississippi Masala" last night at TPR's Cinema Tuesdays event.