Axios San Antonio
September 25, 2023
🎨 Good morning! The week is your canvas.
Today's weather: A chance of rain with a high near 97.
Situational awareness: The Spurs naming agreement with Frost Bank was finalized Friday. The home arena is now officially Frost Bank Center.
Signage and marketing updates are in progress, and the stadium's online presence has been updated to reflect the name change.
Today's newsletter is 952 words — a 3.5-minute read.
1 big thing: Assault weapon mass shootings on the rise in Texas
Assault weapons are playing a bigger role in Texas mass shootings, per a new national database.
Why it matters: More than twice as many people are killed in mass shootings involving assault weapons and high-capacity magazines than shootings involving other types of guns, according to The Smoking Gun database by Everytown, a group co-founded by former New York mayor Michael Bloomberg that advocates for gun restrictions.
Threat level: Nine of 14, or 64%, of mass shootings in Texas since 2016 involved assault weapons.
Nationally, assault weapons were used in 35% of mass shootings since 2016.
Assault weapons weren't used in Texas mass shootings prior to 2016.
Texas accounts for five of the 10 deadliest mass shootings in U.S. history.
Between the lines: Nick Suplina, senior vice president for law and policy at Everytown, tells Axios that marketing contributes to the popularity of assault weapons among mass shooters.
"The decisions that the gun industry is making in corporate boardrooms have a direct impact on what's happening in America's streets and schools and houses of worship," Suplina tells Axios.
What they did: Everytown researchers spent six months identifying guns used in mass shootings, sourcing photos, police reports and news articles to build the database.
The researchers also gathered examples of marketing campaigns by major manufacturers such as Daniel Defense and Smith & Wesson, which feature images of children holding weapons or photos of frontline soldiers with the tagline "use what they use."
The other side: "The NRA's position and belief is that law-abiding AR-15 owners and other firearms owners aren't the issue; criminals are," National Rifle Association spokesperson Billy McLaughlin tells Axios.
An AR-15-style Daniel Defense gun was used in the Robb Elementary shooting in Uvalde. Two months later, Daniel Defense former CEO Marty Daniel stood by his company's marketing and said the company bore no responsibility for the rise in mass shootings, according to a 2022 article in the New York Times.
Flashback: In May, a Texas House committee advanced a bill increasing the minimum age from 18 to 21 to buy certain semi-automatic rifles, but it never got a vote in the House.
2. Southwest is winter ready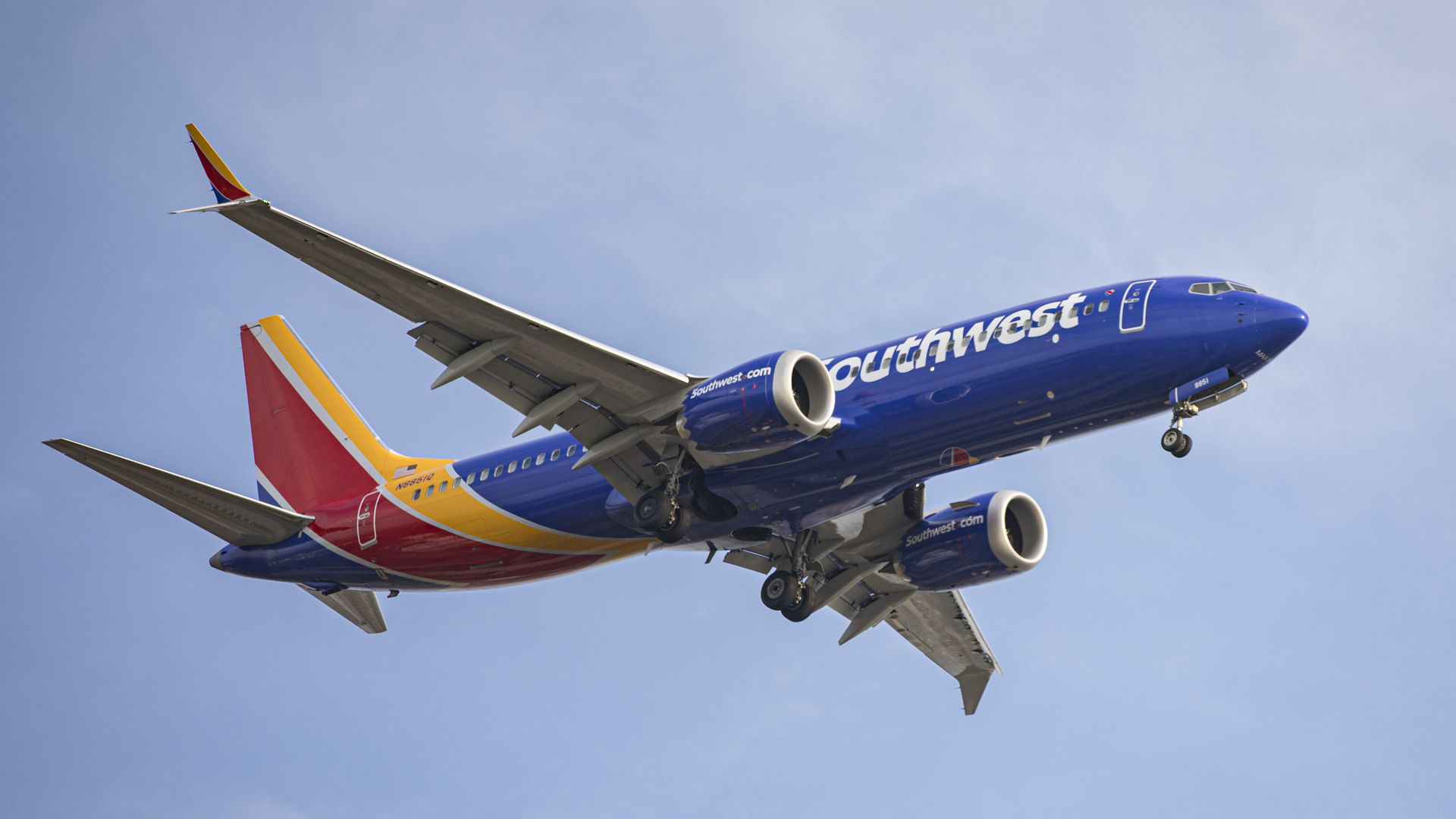 Southwest Airlines CEO Robert Jordan says he's confident the meltdown last December that paralyzed the company's operations won't happen again this winter.
Why it matters: The air travel debacle that led to more than 15,000 flight cancellations near the holidays hit the Dallas-based company harder than other airlines and led to heightened scrutiny, including a congressional inquiry and customer revolt.
What he's saying: "It was very painful for our customers, our employees, but it's made us a better company," he told Axios Denver's John Frank during an interview at the Denver airport last week.
The latest: Jordan outlined a host of improvements, including software and operations upgrades and additional hiring and equipment, to prepare for the winter season.
The software shifts include better airport-specific weather forecasts and optimization to reroute planes and flight crews.
Of note: The company says its loyal customers have returned and its brand image is back to pre-disruption levels because "we had a lot of good will in the bank."
Between the lines: Even before winter arrives, Southwest is facing a different challenge: The threat of a strike from its airline pilots.
Unlike Delta, United and American, the Dallas-based airline has yet to come to a labor agreement with its pilots and flight attendants.
3. Inside the Loop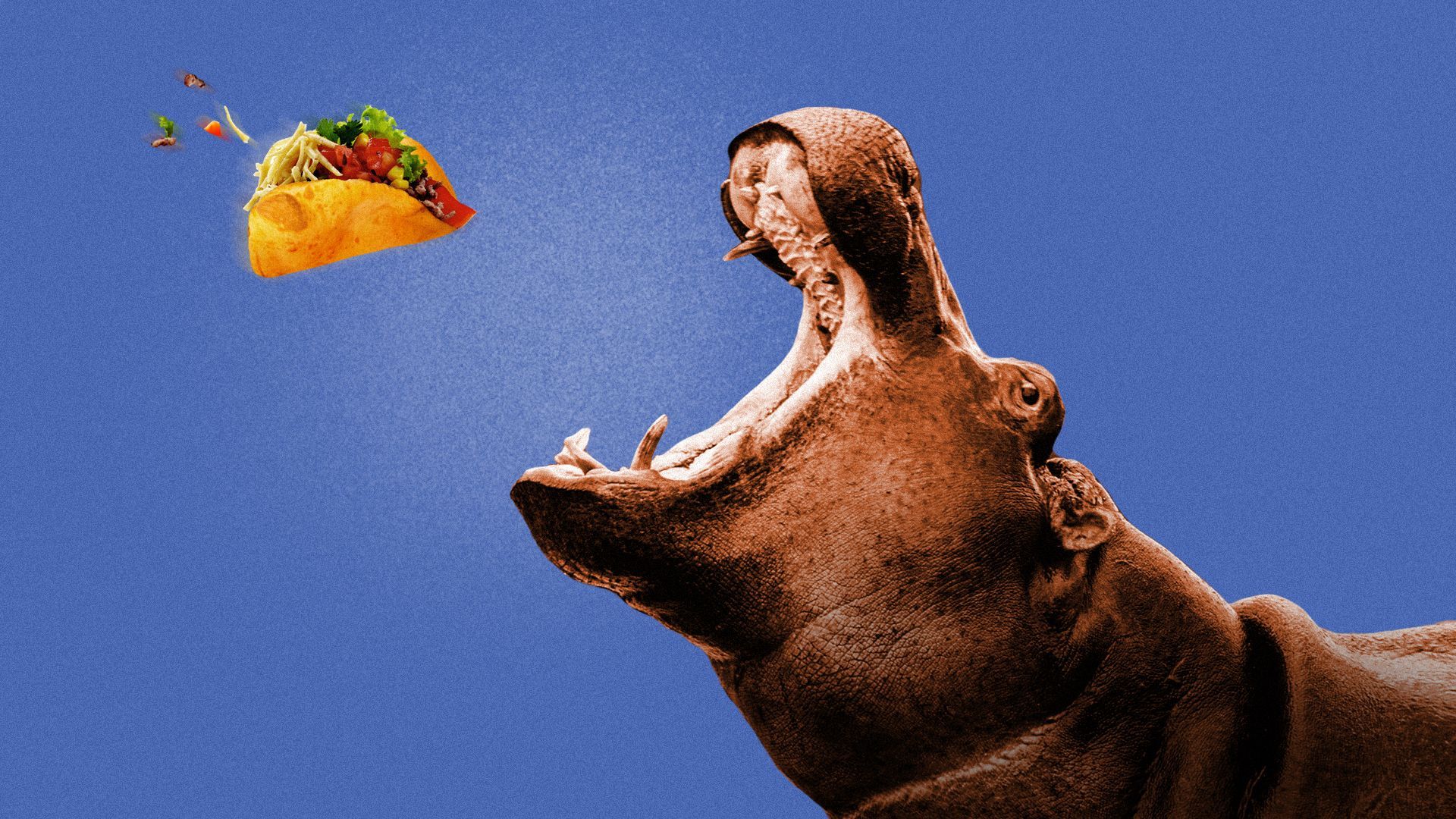 🏓 The local pickleball scene will welcome a new location this year. Dill Dinkers, an indoor pickleball chain, will likely open its first facility here on the Northeast Side. (SA Current)
🏢 Rackspace is selling its former Windcrest headquarters to a Cleveland-based developer. The plan is for the building to house a mix of light industrial and retail tenants. (Express-News 🔒)
🏀 ESPN is apparently very interested in the Spurs now. So much so, they moved a reporter to the Alamo City to cover Victor Wembanyama's rookie season. (MySA)
4. Latinos value speaking Spanish — a lot
A majority of U.S. Latinos say it's extremely or very important that future generations speak Spanish — yet the percentage of Latinos who speak Spanish at home has consistently declined, Axios Latino's Astrid Galván writes.
Driving the news: The Pew Research Center released findings of a survey of roughly 3,000 Latinos focused on their experiences with Spanish.
Although most respondents said future generations should speak Spanish, the percentage of Latinos in general who speak it at home has declined from 78% in 2000 to 68% in 2021, according to previous Pew research.
Details: Most Latinos told Pew it's not necessary to speak Spanish to be considered Latino, and most third-generation and higher-generation Latinos said they can't carry on a conversation in Spanish.
Context: There was a time in the U.S. when speaking Spanish outside the home, especially at school, was shunned and resulted in punishment. That led to generations of Latinos losing their language.
5. Toast to our breweries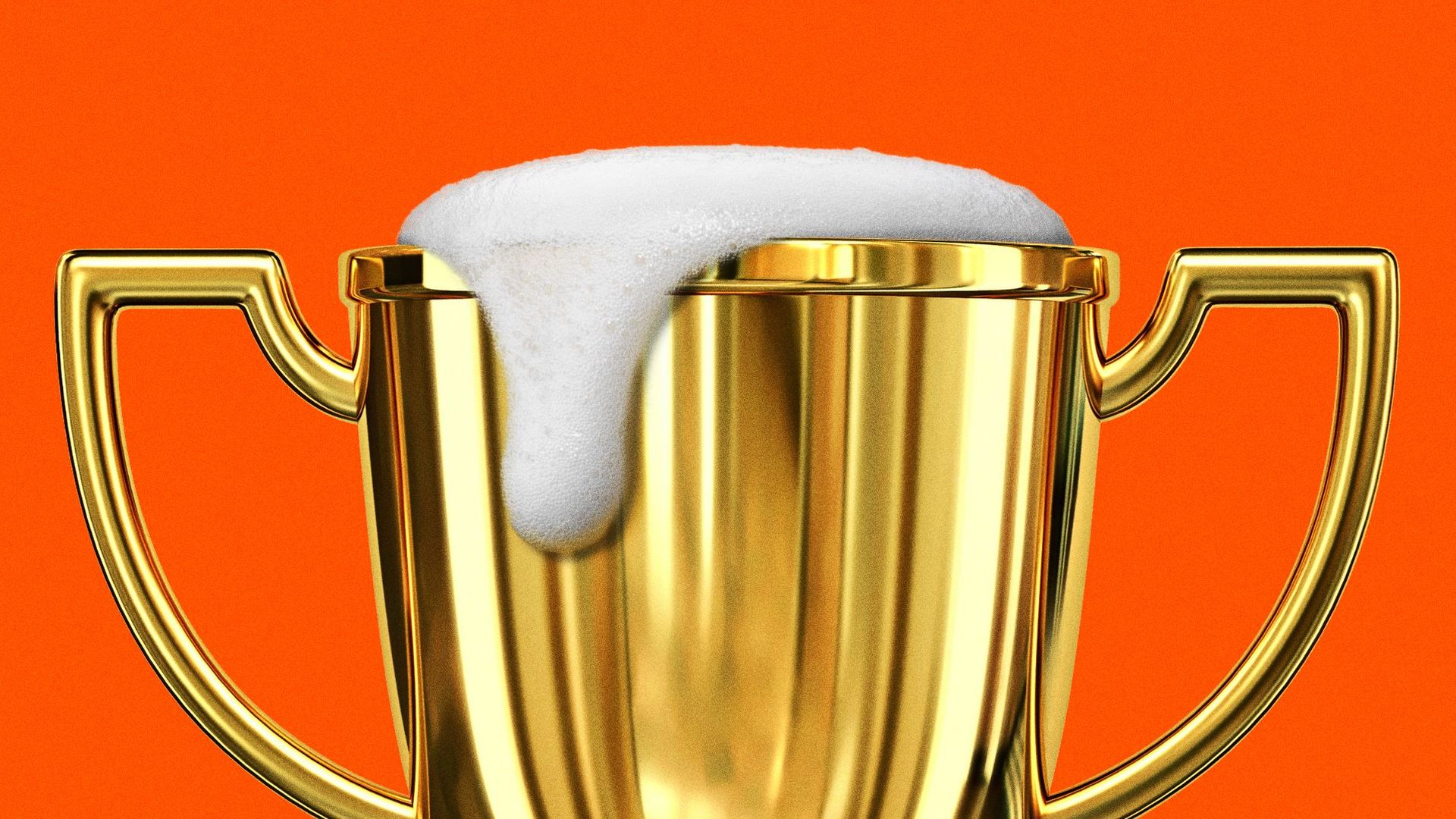 Three San Antonio brewers medaled at the Great American Beer Festival in Denver this past weekend.
Why it matters: This is the premier U.S. beer contest, and the competition for the best brews has gotten stiff.
Who won: Second Pitch Beer Co. and Longtab Brewing won gold in the American Amber Lager and American-Belgo-Style Ale categories, respectively.
The intrigue: All three breweries opened in the last five years, illustrating the vibrancy of the San Antonio beer scene.
Day trip alert: Real Ale Brewing Company in Blanco, now an old standby among regional breweries, won prizes in two categories.
Flashback: Earlier this year, Second Pitch Beer and Freetail Brewing took home awards in the World Beer Cup competition, known as "Olympics of beer."
Bottom line: We're thirsty.
Thanks to our editor Bob Gee and copy editors Judith Isacoff and Keely Bastow.
📖 Madalyn is reading this article about an effort to recognize San Antonio's Chili Queens in Texas history.
🗣️ Megan is glad to be back in San Antonio with fresh ideas after three days of talking about politics, policy and media at Trib Fest.