Axios Salt Lake City
September 27, 2023
Good Wednesday morning.
Today's weather: ☀️ Sunny, with a high near 85.
Today's newsletter is 906 words — a 3.8-minute read.
1 big thing: BYU's low-income gap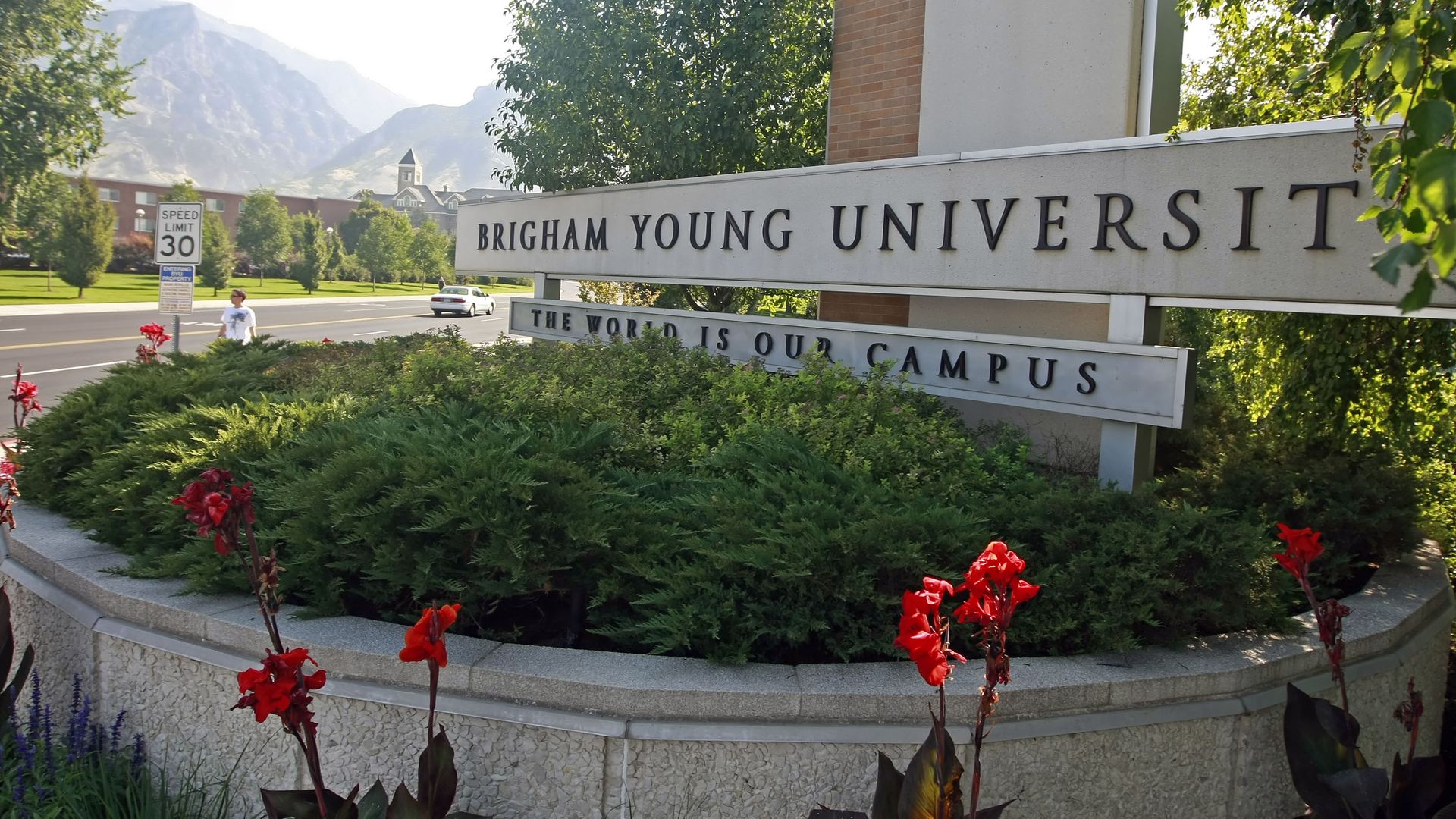 Brigham Young University is one of the least economically diverse universities in the nation, according to a New York Times Magazine analysis of federal financial aid.
By the numbers: 12% of BYU's freshman class in 2020-21 were Pell Grant recipients, down 4% from a decade earlier, the Times found.
That's the fifth lowest Pell share among the 286 most-selective schools in the country, the Times reported, placing BYU in a tie for No. 257.
The average Pell share was 21%.
Of note: Pell Grants are federal scholarships granted to students of "exceptional financial need."
The intrigue: BYU, operated by the Church of Jesus Christ of Latter-day Saints, is generally considered a bargain among private schools.
Forbes in 2019 ranked the school No. 1 in its "Best Value Colleges" list, and BYU typically scores high in the U.S. News & World Report rankings for economic value.
Undergraduate tuition is $3,248 per semester for church members and $6,496 for nonmembers. Church members are charged less "in recognition" of tithes paid by their families, which cover "a significant portion of university operating costs," BYU's website states.
What they're saying: "In recent years, outreach efforts have expanded to include areas of low socioeconomic status and recruiting events have been conducted in areas where high populations of Pell-eligible students reside," BYU spokesperson Carri Jenkins wrote in a statement to Axios.
"Our transfer process is another area where we are engaged in outreach efforts, offering support that would be helpful to first-generation students."
Why it matters: The church's spending on its three BYU campuses has drawn scrutiny from Canada, where a CBC investigation last year found more than $1 billion in tax-exempt donations have been directed to private American universities in the past 15 years.
The donations are legal, but the sum is exceptional; BYU locations get as much funding in tax-free Canadian donations as all Ivy League schools —combined, the CBC found.
If BYU's flagship campus isn't serving many low-income students, that could recharge criticism that the donations are siphoning Canadian tax dollars for public services there.
2. Scoop: The fight against blocked train crossings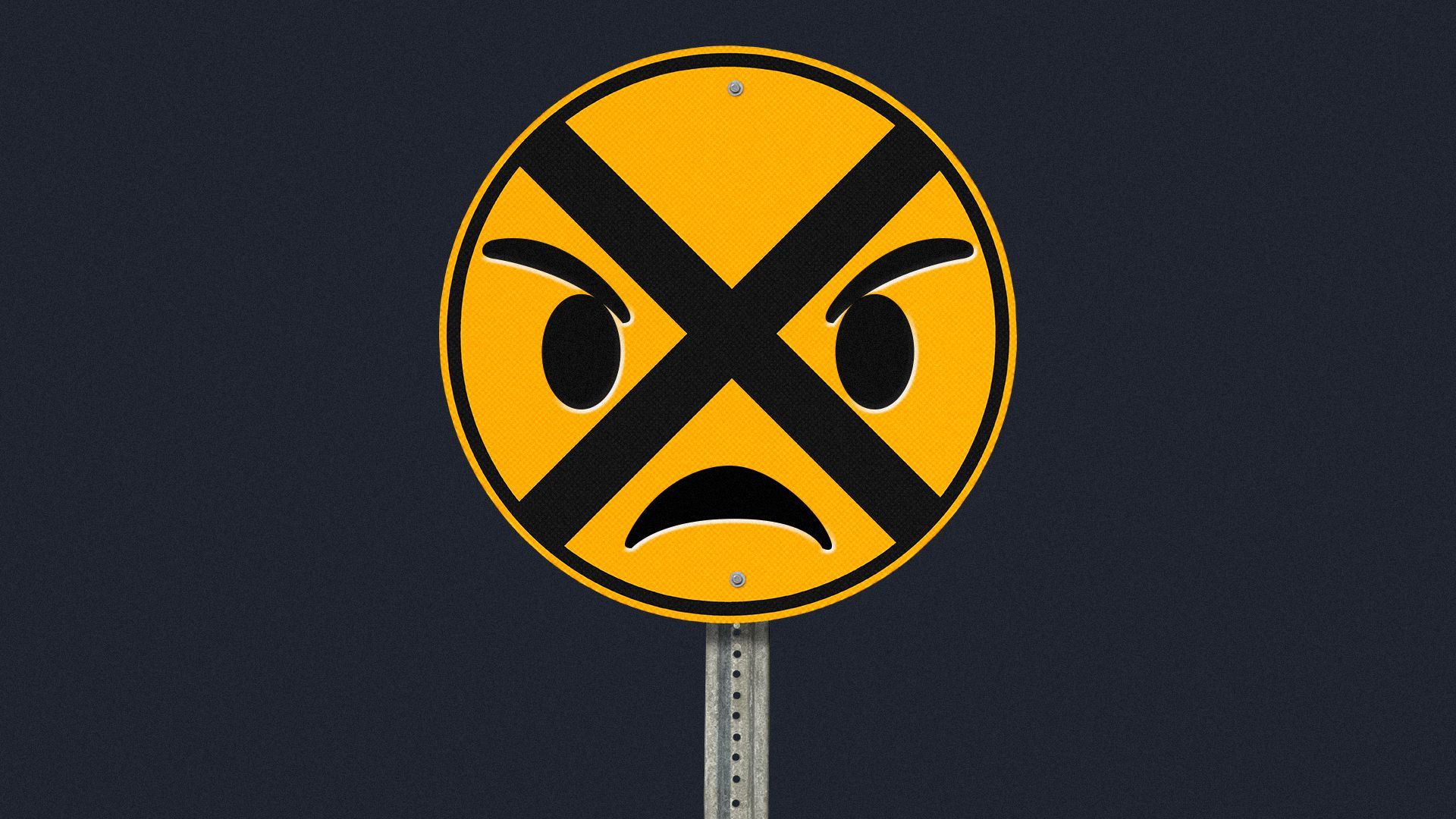 A Salt Lake City Council member launched a campaign today to raise awareness around an issue that's frustrated west-siders for decades: stalled freight trains.
What's happening: Alejandro Puy, who represents the neighborhoods of Glendale, Poplar Grove and portions of Fairpark, told Axios it's a "crippling" issue that disproportionately disrupts the lives of people living on the west side every day.
Throughout the campaign, which does not currently have an end date, Puy hopes to collect hundreds of stories from residents and visitors about their experiences with halted trains.
He plans to send the input to Union Pacific and state and federal officials.
Why it matters: Puy said he's heard stories of residents missing job interviews or taking their children to school late due to stopped trains, which can last anywhere from a few minutes to more than an hour.
The big picture: As rail companies look to cut costs and improve efficiency, trains are growing longer, with some extending up to three miles, the Washington Post reports.
Zoom in: A halted train obstructed an intersection last Thursday near the Union Event Center in Salt Lake City following a Reneé Rapp concert.
Axios Salt Lake City witnessed a crowd of about 10 concertgoers waiting to cross the street to get their cars parked on the other side.
After several minutes, two people hopped over the train cars, and the rest followed, despite the risk that the train could start moving at any moment.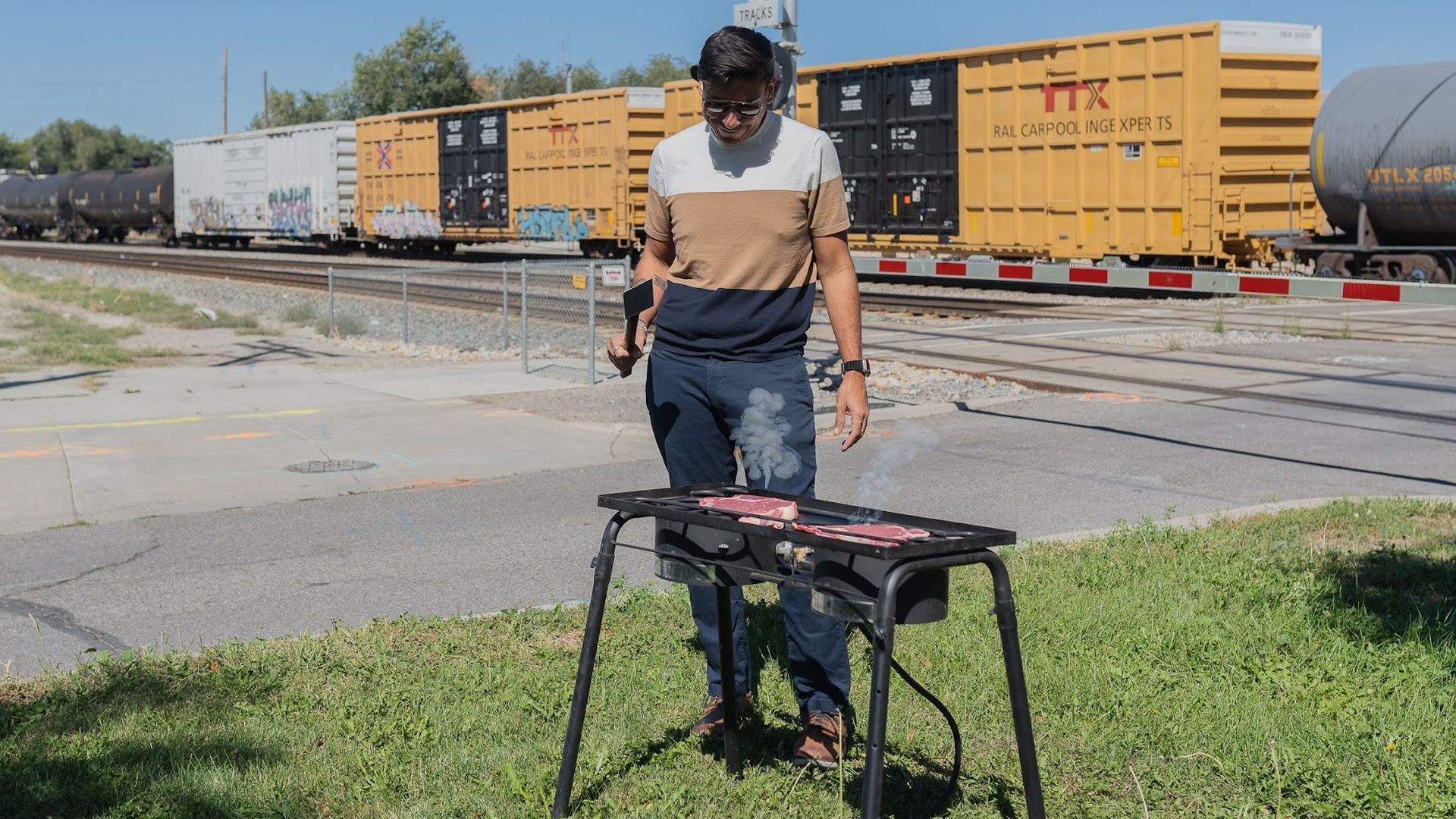 Details: While the concerns are serious, Puy is taking a humorous approach to bring attention to the issue.
Puy released photographs as part of the campaign, in front of a halted train pretending to enjoy a picnic, grilling steaks in the 45 minutes it took for the train to move.
State of play: Citywide, infrastructure projects designed to reduce the impact of stopped trains are ongoing.
An $8.5-million pedestrian bridge near West High School that overlooks multiple rail lines is nearly complete and set to open later this year, Utah Transit Authority spokesperson Carl Arky told Axios.
3. Fry Sauce: Get your tasty headlines here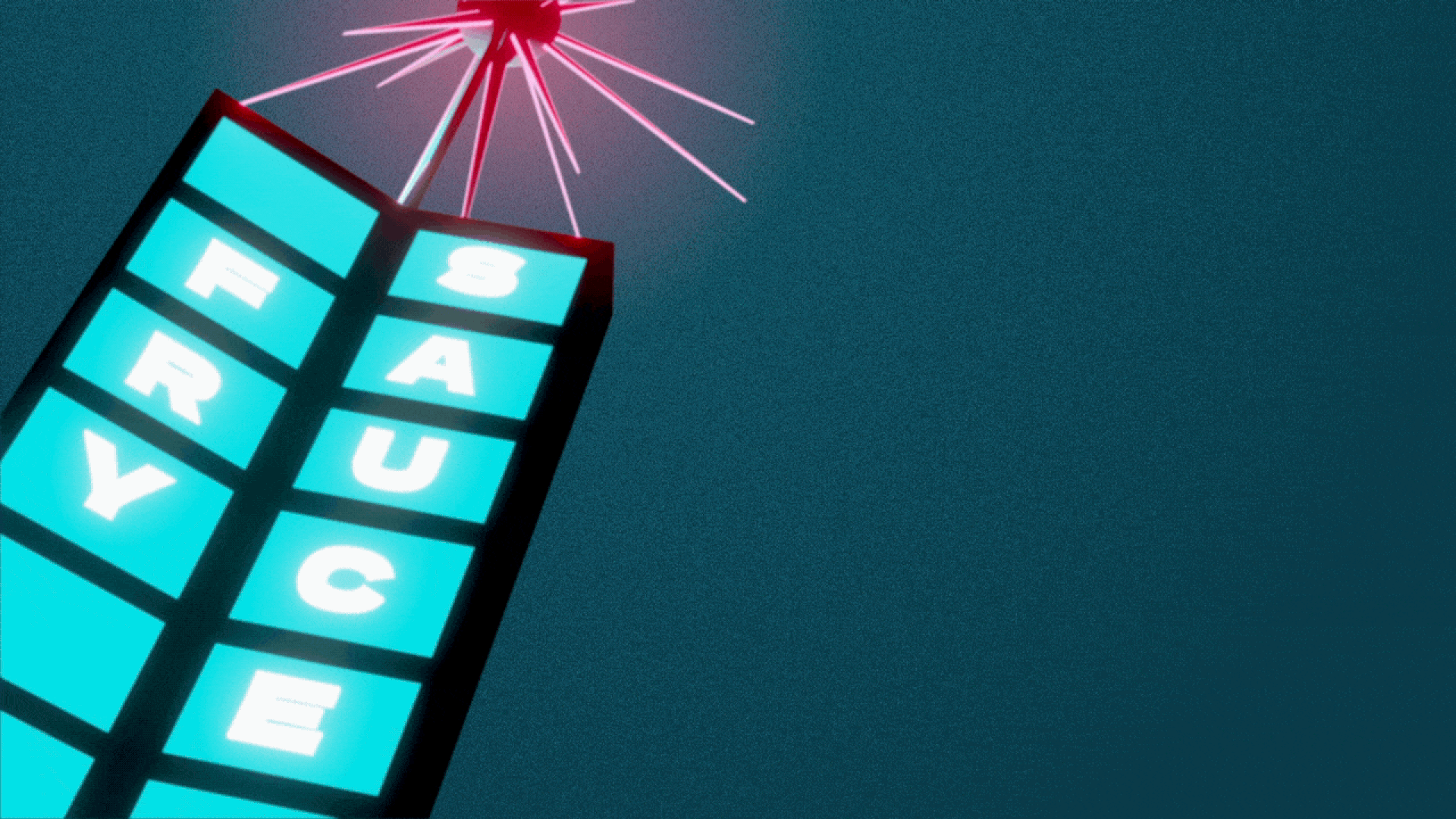 🏳️‍🌈 The Utah Department of Public Safety has reported 63 hate crimes so far this year against LGBTQ people. (Deseret News)
That's more than double the number documented in 2022.
🏓 Salt Lake City plans to add 18 new pickleball courts in west side neighborhoods in the next two years. (KSL.com)
🛒 Dick's Sporting Goods will close 11 Moosejaw retail stores it acquired from Walmart. The Salt Lake City location will remain open. (Retail Dive)
4. Where in Utah?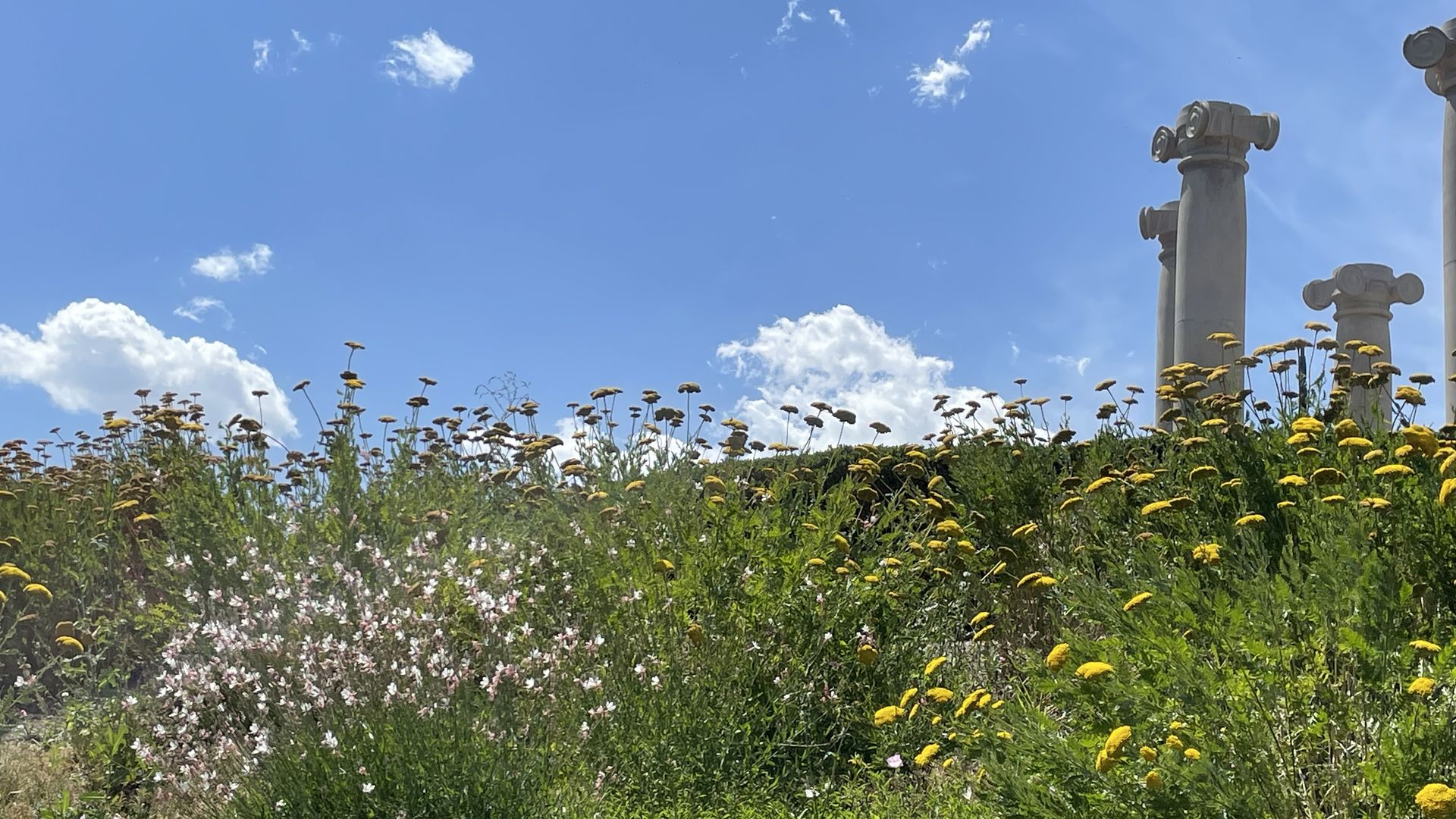 It's time for another photo-guessing game!
This week's photo comes from reader Kat A., all the way in Connecticut — but it was snapped here in Utah.
State of play: Do you know where this picture was taken?
Clue: We're calling it "Where in Utah" today, so you may infer the photo is not in Salt Lake — City or county.
📥 Reply to this email to send us your guesses! You could win some Axios swag!
Think you can stump our readers? Reply with a photo of your own! Be sure to tell us where it is.
🏓 Kim is thrilled about her new pickleball gear.
💬 Erin has never used the phrase "dead to rights" and is terrified she'll get it wrong.
This newsletter was edited by Gigi Sukin and copyedited by Natasha Danielle Smith and Alex Perry.