Axios Salt Lake City
January 23, 2023
Good Monday morning!
Today's weather: 🥶 Mostly sunny, with a high of 29°.
Situational awareness: Ross is officially giving up on sports in 2023, so he says. Will he stick with? Only time will tell.
Today's newsletter is 913 words — a 3.5-minute read.
1 big thing: Gender-affirming health care targeted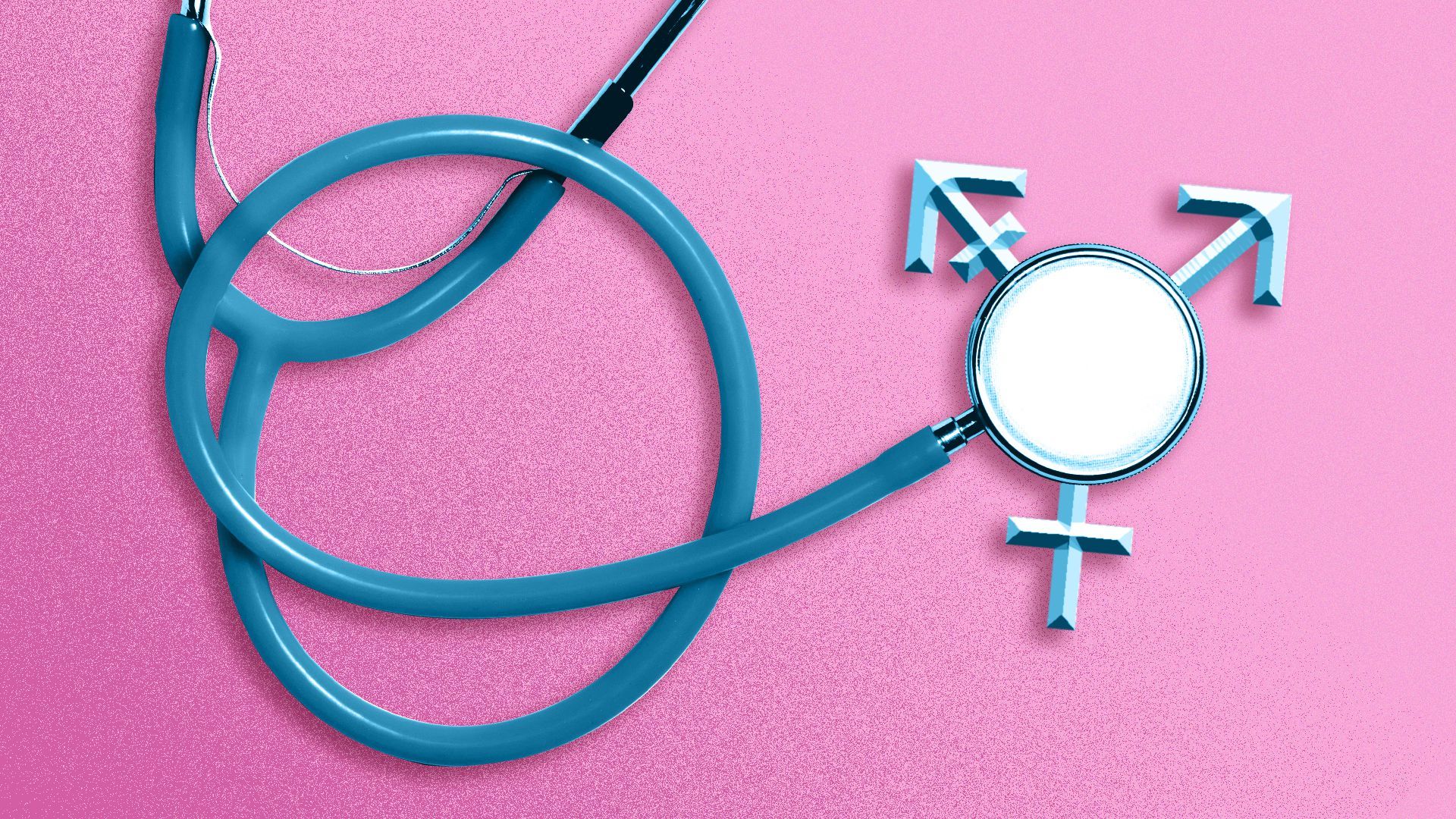 A controversial bill that would prohibit gender-affirming health care and place a moratorium on puberty blockers for transgender children is moving quickly through the Utah Legislature.
Details: SB 16, sponsored by Sen. Michael Kennedy (R-Alpine) would also ban surgical procedures for minors "for the purpose of effectuating a sex change."
It would allow patients to sue providers for prescribing hormone therapy and puberty blockers.
Kennedy said he's proposing the bill to allow for more research on the long-term effects of gender-affirming health care.
Yes, but: Last year, the American Medical Association said the "government intrusion" into gender-affirming health care was "detrimental" to transgender children and adults.
"Gender-affirming care is medically necessary, evidence-based care that improves the physical and mental health of transgender and gender-diverse people," the AMA said in a statement.
The big picture: So far, 11 states, including Utah, have introduced similar bills this year.
The latest: The bill passed the Senate in a 27-7 final vote on Friday and now heads to the House.
The other side: "This could have potentially significant implications for the mental health of trans youth in Utah," James McGraw, a doctoral candidate in clinical psychology at Bowling Green State University who studies mental health disparities among LGBTQ+ people, told Axios.
Sen. Nate Blouin (D-Salt Lake City) on Friday read a letter from his legislative intern, who is transgender, opposing the bill.
"Even before SB 16 has passed the Senate, this bill has already negatively impacted my health and well-being and is causing adverse effects on Utah's trans community," he read.
Democratic lawmakers also expressed concerns over the legal ramifications of the bill.
Flashback: Last year, the Legislature overrode a veto from Gov. Spencer Cox and passed a bill that banned transgender girls from competing in school sports matching their gender identity.
Its implementation is currently on pause amid a lawsuit.
2. 🚌 School vouchers don't match costs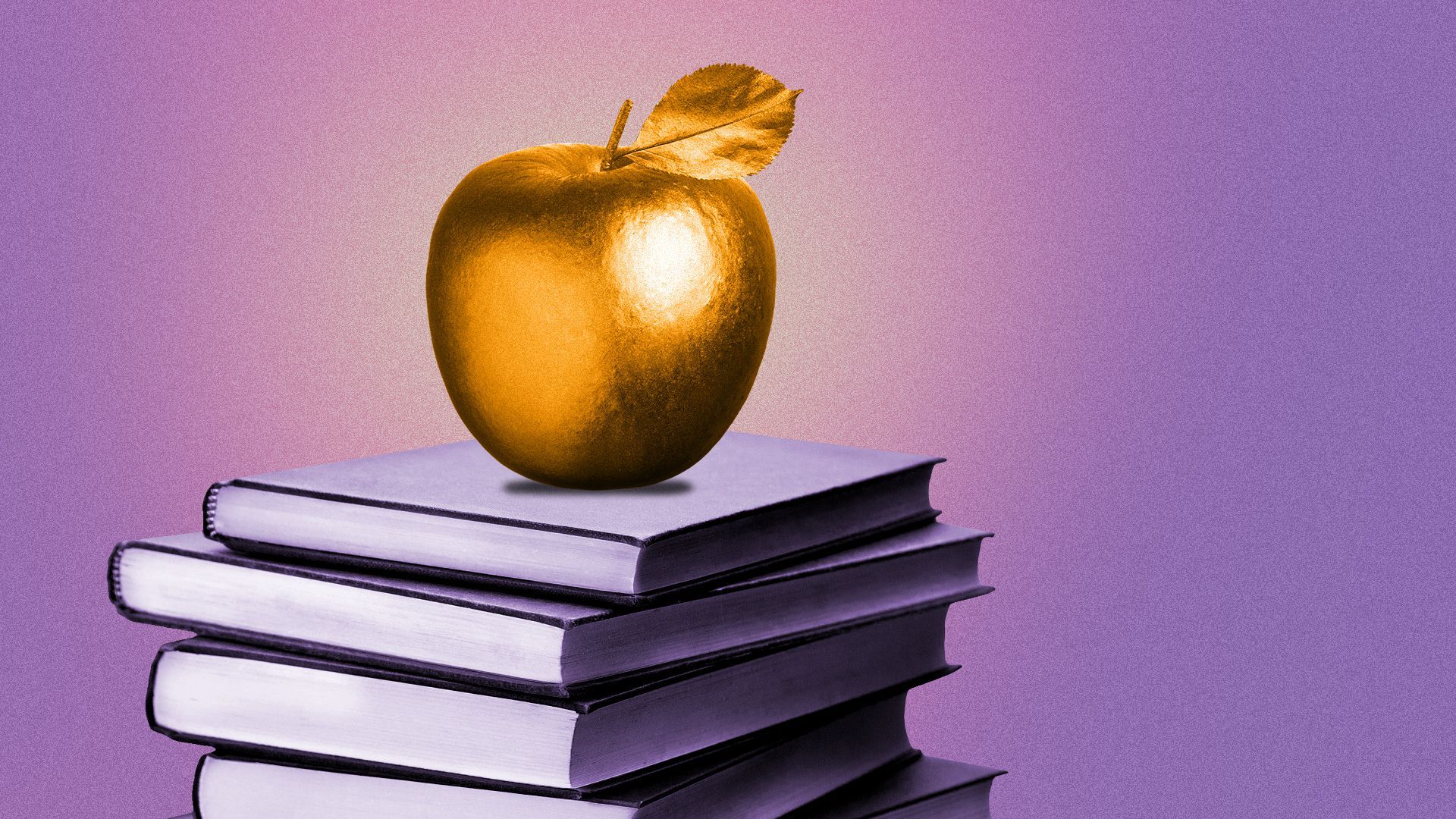 The vast majority of Salt Lake County's private schools cost more than the $8,000 vouchers being proposed in a new bill that's moving through the state Legislature.
Details: The bill calls for $42.5 million to cover tuition and administration for a "Utah Fits All Scholarship Program" — enough for about 5,000 students to get the $8,000.
The same bill also gives public school teachers a $6,000 raise.
Why it matters: If vouchers don't cover the cost of private schools, it amounts to a taxpayer subsidy for schools that not all kids can afford to attend.
Driving the news: An Axios analysis of nearly 40 private schools in Salt Lake County shows very few charged less than $8,000 per year in tuition and fees.
That includes just eight of 33 private kindergartens whose costs were available, four of 28 elementary and middle schools and no private high schools.
Parents would have to kick in more than $1,500 for an 8th grader to attend most of the county's private middle schools and at least $3,600 at all but one of the high schools.
The latest: Utah's voucher bill, sponsored by Republicans Rep. Candice Pierucci and Sen. Kirk Cullimore, passed the House 54-20 on Friday.
It now moves to a Senate committee.
Catch up quick: A similar bill failed in the House last year, and Gov. Spencer Cox said he'd veto it if it passed.
Yes, but: Cox said in December he'd be open to signing a voucher bill if public school teachers also got a pay raise, which the new legislation calls for.
Flashback: Legislators last approved vouchers in 2007, but voters later rejected the law in a referendum.
The big picture: Utah is one of at least 10 states considering vouchers this year.
3. Fry Sauce: Chow down on this news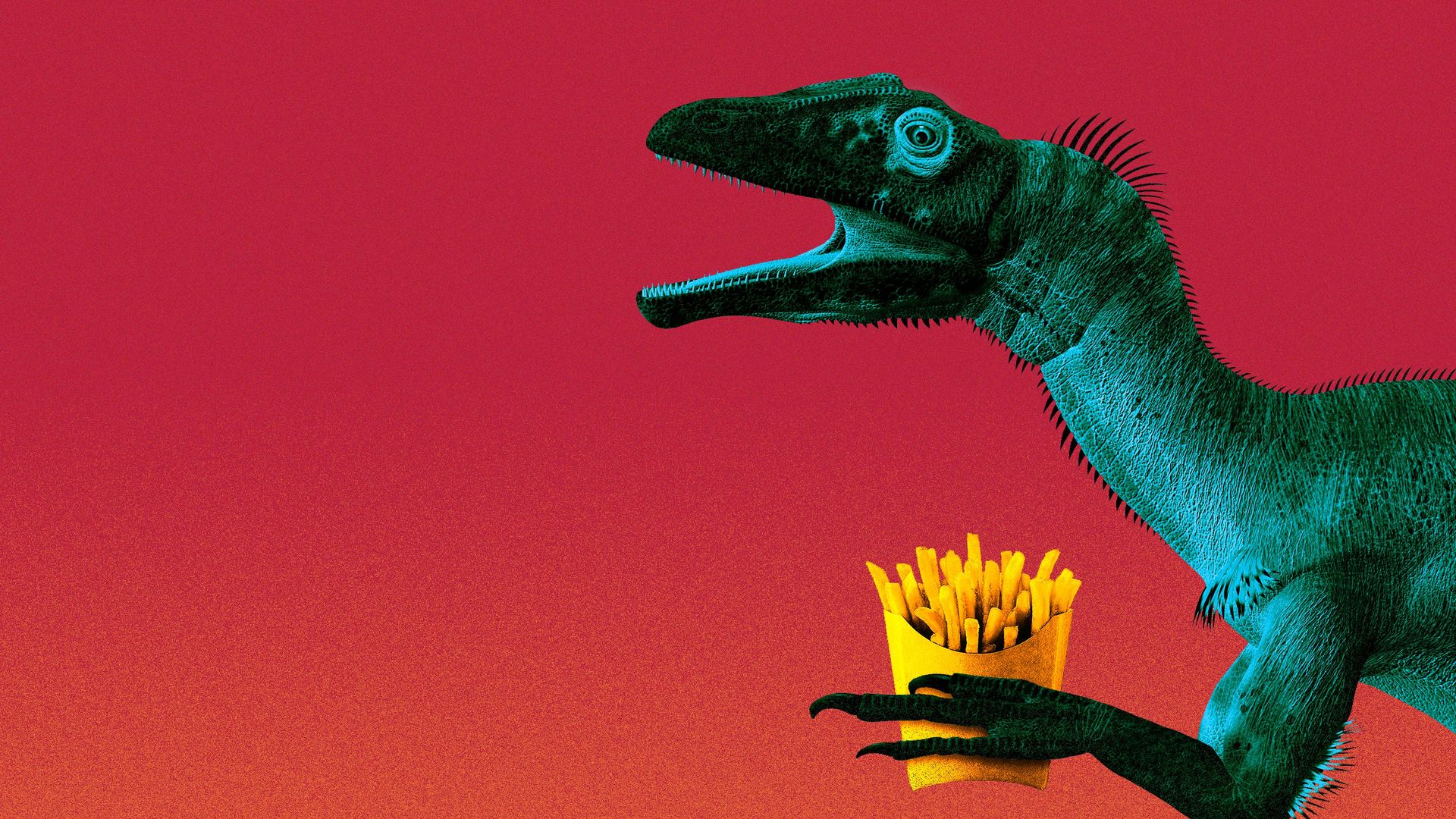 ⛽ Four of Utah's five refineries now produce cleaner gasoline. (The Salt Lake Tribune)
The refinery in Woods Cross will follow by 2024.
🚗 A Utah lawmaker is sponsoring a bill to recognize a pregnant woman using the HOV lane as two occupants. (KUTV)
💧 Utahns could soon apply for a Great Salt Lake license plate that would generate revenue for efforts to save the lake under a new bill. (Deseret News)
🎥 A Sundance movie screening was evacuated Saturday at the Rose Wagner theater in Salt Lake City after multiple attendees developed health problems. (FOX 13)
Fire officials said the health problems were "unrelated" to each other and let the audience return to the theater after checking for gas leaks and other hazards.
4. 🍿 "Fair Play" hype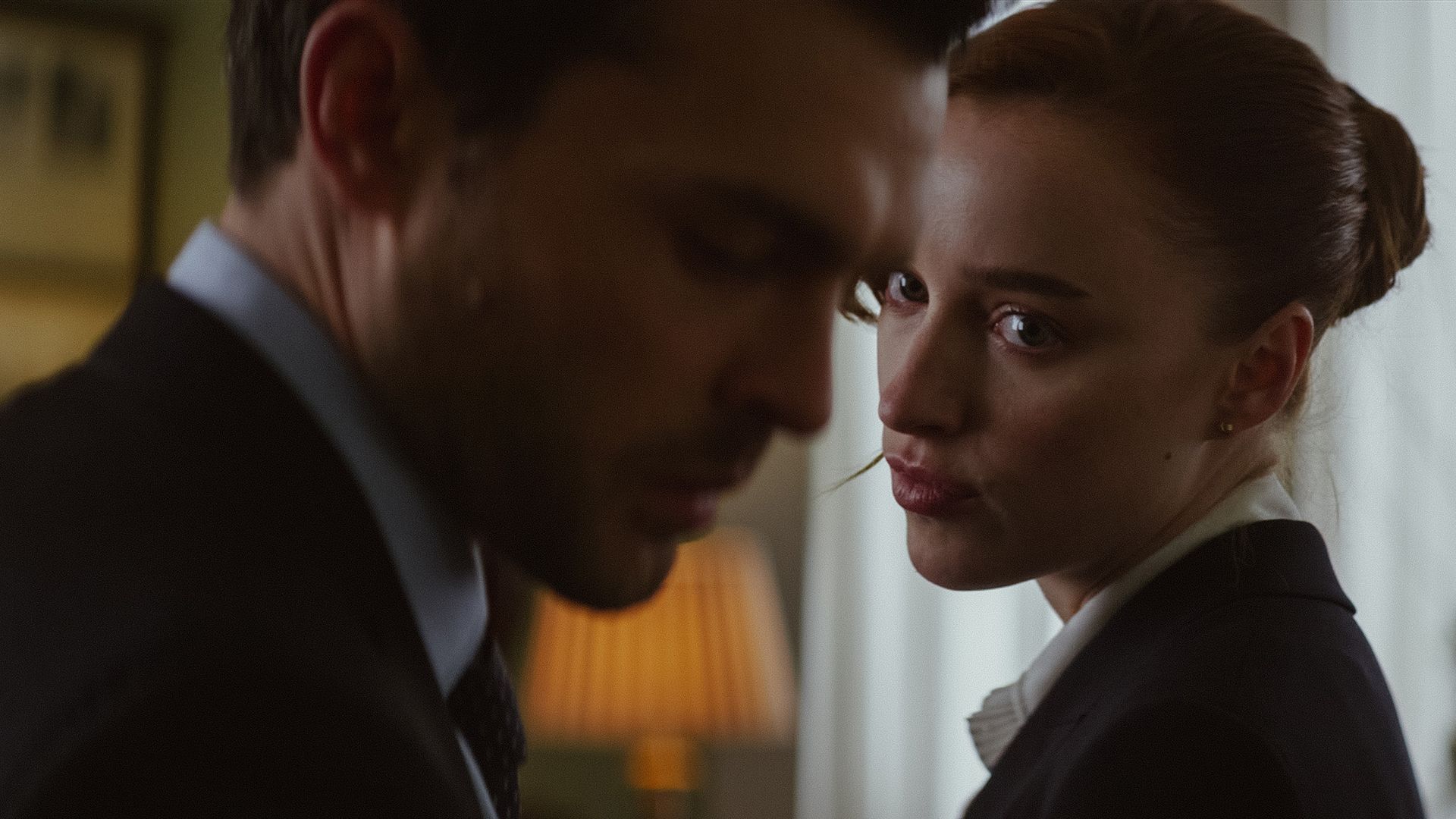 "Fair Play" has emerged as one of the top movies at the Sundance Film Festival.
Details: The financial thriller centers around a recently engaged couple, Emily ("Bridgerton's" Phoebe Dynevor) and Luke ("Solo's" Alden Ehrenreich), who work at the same cutthroat hedge fund and keep their relationship under wraps.
After Emily gets a promotion over Luke, their relationship unravels and underlines how power dynamics and gender roles intersect in the workplace and in our private lives.
The latest: The film, directed by Chloe Domont, currently has multiple bidders seeking the title that could result in an 8-figure deal, per Deadline.
This is Domont's first feature.
Kim's thought bubble: I was at the edge of my seat throughout the film.
What's next: The movie is playing in Park City on Jan. 24 at Redstone Cinemas and at The Ray Theatre on Jan. 26.
5. 👀 Where in Salt Lake?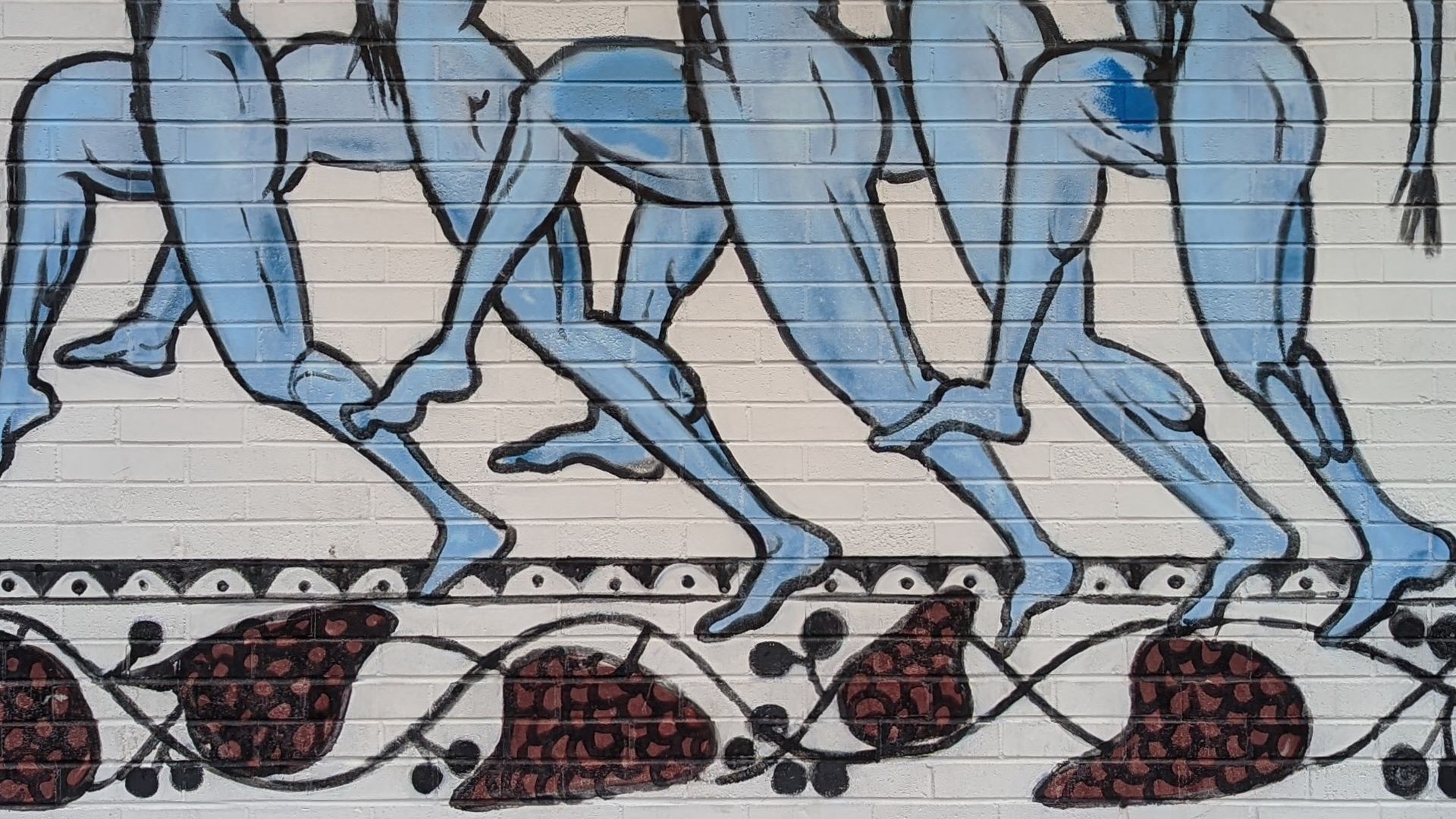 These week's "Where in Salt Lake?" is saucy on multiple levels! Do you know where it is?
📬 Hit reply to this email to submit your guess. The first person to correctly guess the location of this mural will win some Axios swag!
🎭 Kim LOL'd at Josh Gondelman's set at WiseGuys on Saturday.
⛷Erin is gradually recovering her courage on the slopes, turn by turn.
This newsletter was edited by Ross Terrell and copy edited by Egan Millard.