Axios Salt Lake City
October 02, 2023
Good Monday morning.
Today's weather: 🌧️ Showers, with a high of 54.
Today's newsletter is 980 words — a 4-minute read.
1 big thing: Mormon leaders double down on gender and marriage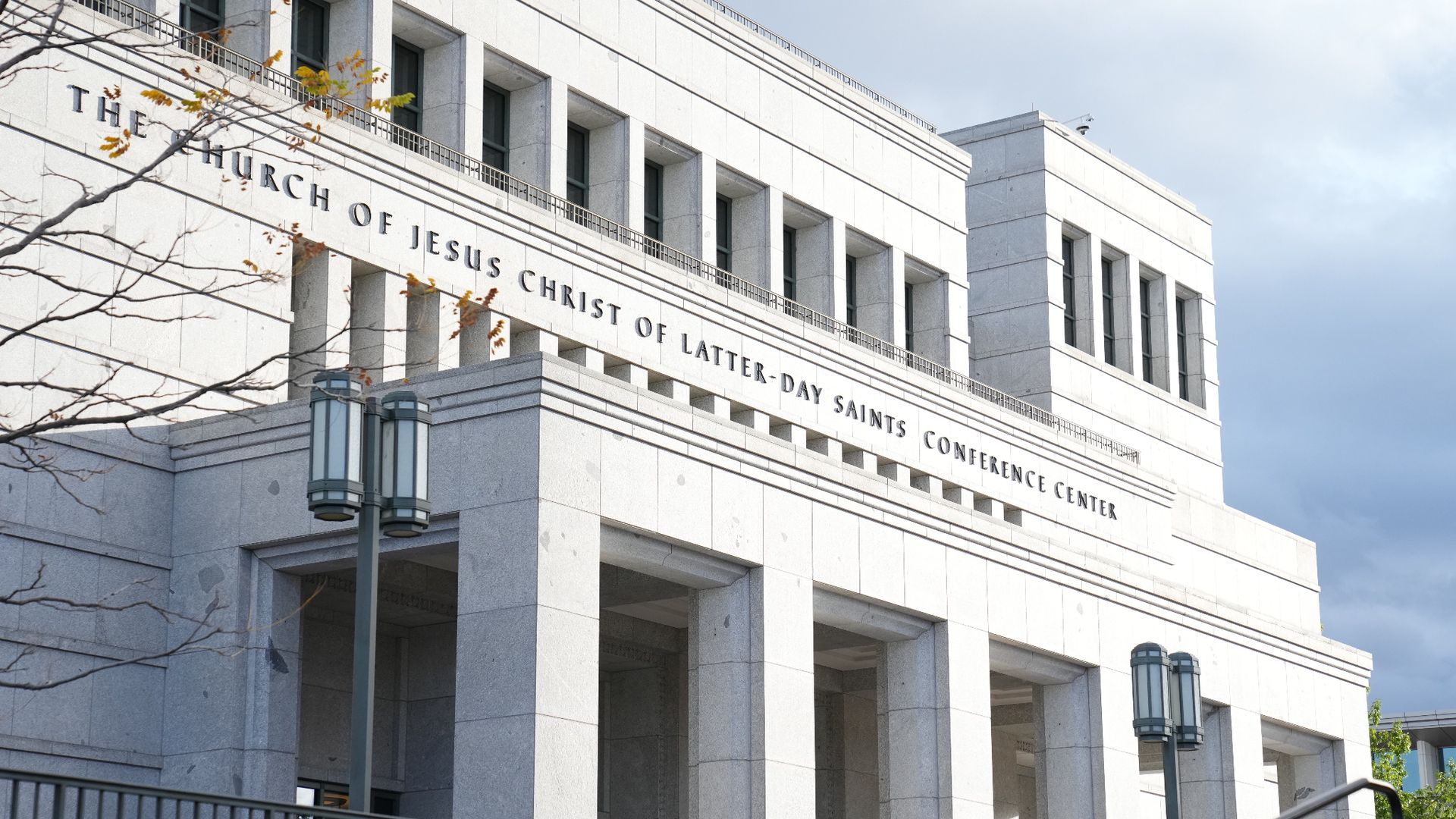 In General Conference talks this weekend, leaders of the Church of Jesus Christ of Latter-day Saints stressed the importance of heterosexual marriage to become "exalted" for eternity.
The message used the powerful leverage of church teachings about the afterlife to reassert its conservative stance on marriage and gender.
Driving the news: Dallin H. Oaks, who is effectively the church's second-in-line after President Russell M. Nelson, said Saturday that "exaltation can be attained only through … an eternal marriage between a man and a woman in the Holy Temple."
The "union of a man and woman in marriage" is the "highest and holiest" manifestation of the church's power to "link generations," said D. Todd Christofferson, member of the church's Quorum of the Twelve Apostles.
"The Lord has clearly taught that only men and women who are sealed as husband and wife … will be together throughout the eternities," Nelson said in a video message Sunday.
Why it matters: Church teachings on gender, sexuality and marriage have long created tension with the LGBTQ+ church members and allies, as well as single adults.
Even if members remain "chaste," the church teaches they cannot reach the highest degree of exaltation in the afterlife unless they marry someone of the opposite sex.
"That is why we teach that, quote, 'gender' is an essential characteristic of individual … eternal identity and purpose," Oaks said Saturday. It is church policy to discipline members who transition genders.
The intrigue: Oaks stressed that Latter-day Saint teachings about the afterlife are also more merciful than many other Christian beliefs. Rather than a selective heaven that relegates many to a fiery hell, Mormonism holds that nearly everyone will enjoy eternal "glory" — just in varying degrees.
"No other theology or philosophy or authority can match such an all-inclusive opportunity," Christofferson said.
Yes, but: Oaks repeatedly added that the church's purpose is to "prepare" members for the highest degree of exaltation. That exaltation excludes many LGBTQ+ people due to the prerequisite of a temple marriage, which the church only performs for heterosexual couples.
That effectively makes queer members second-class citizens within Mormonism, not just during their lives but for eternity, said Jaclyn Foster, who was raised in the church and still considers herself Mormon.
Foster now attends Episcopalian Church, where she says her lesbian marriage "isn't up for debate."
2. Widening I-15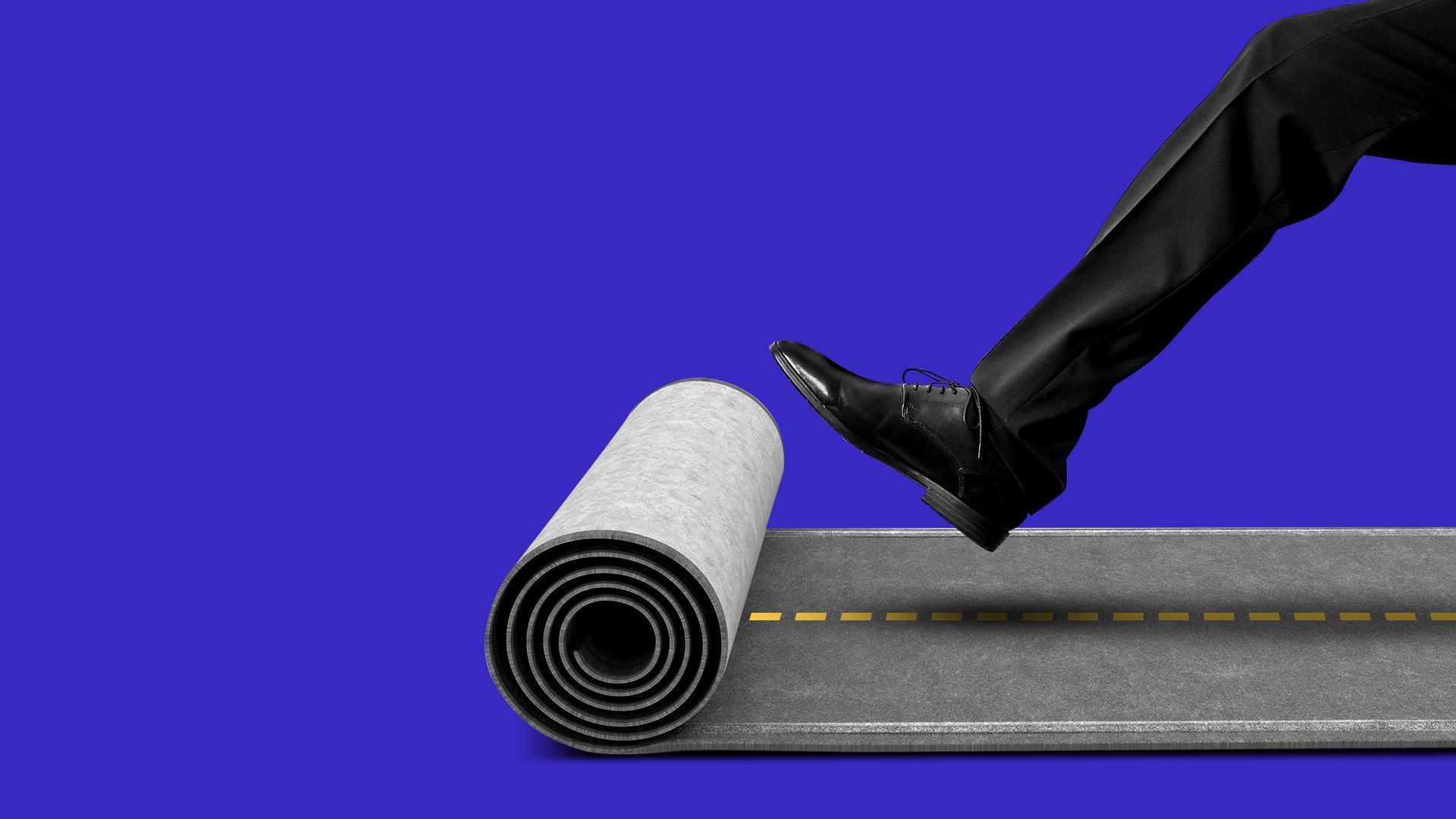 The Utah Department of Transportation released its preferred plan Friday to widen a roughly 17-mile stretch of I-15 from Salt Lake City to Farmington.
State of play: UDOT's recommendation calls for five general purpose lanes and one express lane in each direction from 400 S. in Salt Lake City to Shepard Lane in Farmington.
Why it matters: If UDOT approves the plan, it is expected to displace three to five homes and 13 to 16 commercial buildings — some of which include multiple businesses — along the I-15 corridor, per a draft of the environmental impact statement.
Additionally, the project has the potential to displace another 35 to 36 homes and 10 to 13 commercial buildings.
Potential relocations are dependent on whether property owners agree to leave. Moving would not be required "under any scenario," UDOT spokesperson John Gleason told Axios.
No homes in Salt Lake City are planned to be demolished.
The big picture: State transportation officials say widening the freeway is necessary to replace aging infrastructure, cut travel time and accommodate Utah's growing population, which is estimated to almost double by 2060.
Yes, but: The project has drawn controversy, prompting criticism from many west siders and city leaders due to its potential to displace homes and local businesses and impact air quality.
What they're saying: "If we do nothing," UDOT I-15 EIS study manager Tiffany Pocock told reporters Friday, travel time along that portion of I-15 would increase from 20 minutes to about an hour by 2050.
The other side: In a written statement, Mayor Erin Mendenhall told Axios the city "fundamentally" disagrees on adding lanes and called for more public transit investment.
Mendenhall also called for greater public transit investments.
By the numbers: The project's estimated price tag is $3.7 billion, more than the $1.7 billion the state Legislature evaluated for the project in 2019.
Be smart: UDOT is taking public comment for the I-15 project from now through Nov. 13.
3. Fry Sauce: No crumbs left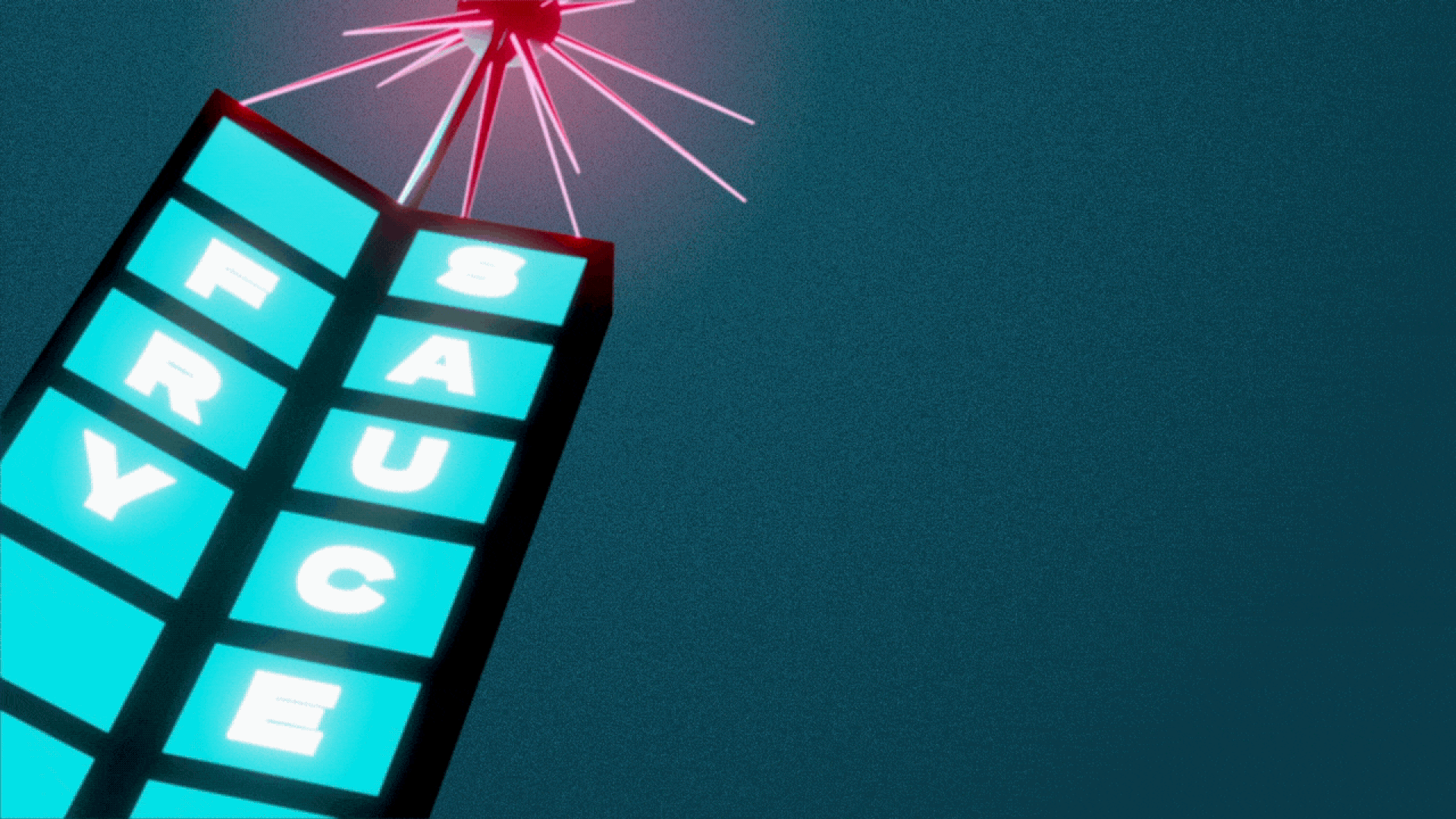 🏛️ Sen. Mike Lee was one of nine senators who voted against the stopgap funding measure that passed Saturday to avoid a federal government shutdown for 45 days. (Senate.gov)
The rest of Utah's congressional delegation supported the bill.
💀 TSA agents at the Salt Lake City International Airport recently discovered a fake human skull in someone's luggage, prompting baggage screening to close for two hours. (KSL.com)
Officials later determined the device was for medical training purposes.
🗳️ Rep. John Curtis (R-Utah) is seriously considering running in next year's U.S. Senate race to replace Sen. Mitt Romney. (The Salt Lake Tribune)
4. New Latter-day Saint temples revealed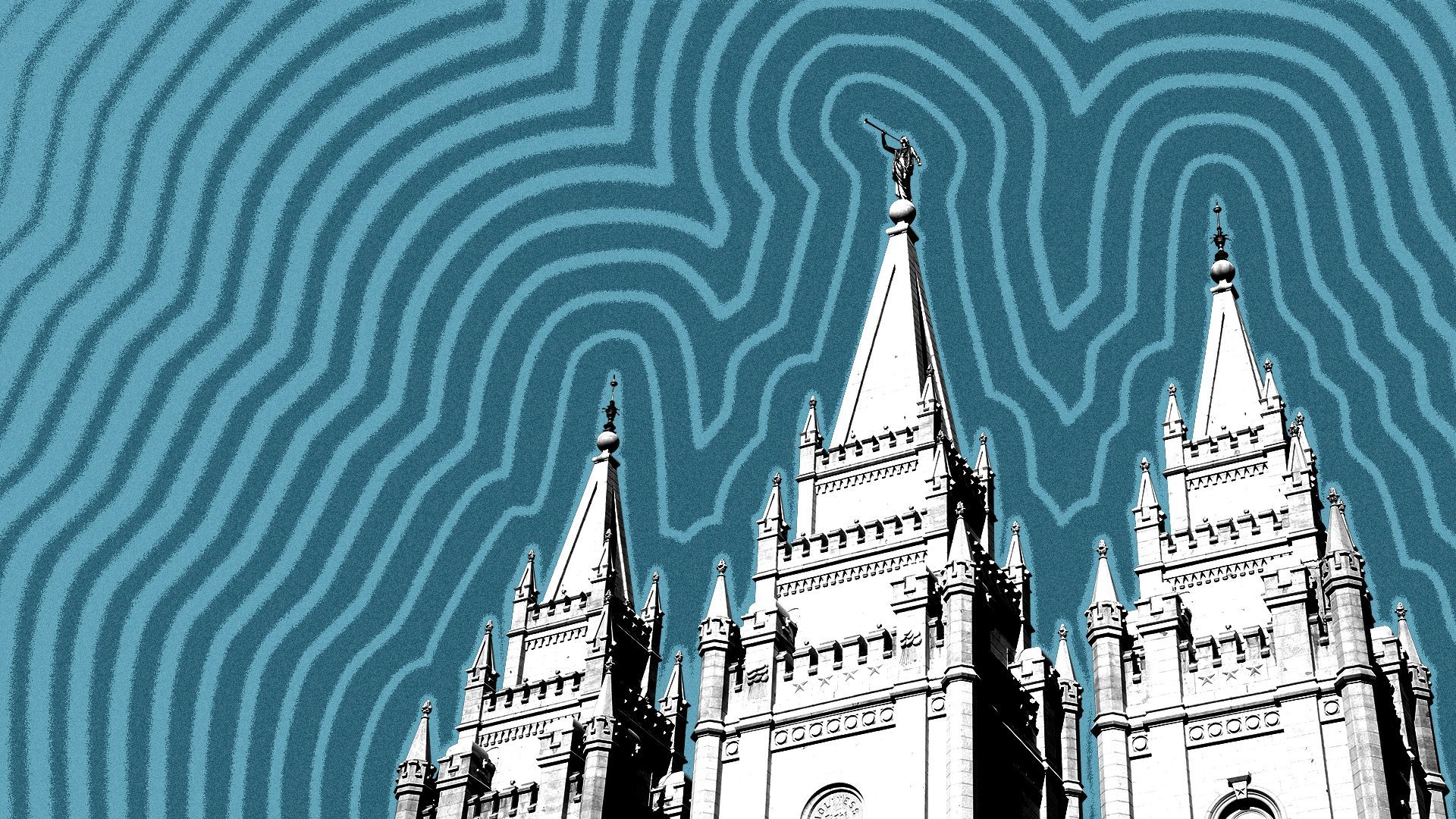 The Church of Jesus Christ of Latter-day Saints announced the sites of 20 new temples.
Church president Russell M. Nelson unveiled the locations in a video announcement during the weekend's General Conference.
Nelson did not attend in person, as he was recovering from a back injury.
Details: Six of the new temples will be in the U.S., with plans in Kahului, Hawai'i; Fairbanks, Alaska; Vancouver, Washington; Colorado Springs, Colorado; Tulsa, Oklahoma; and Roanoke, Virginia.
Another is slated for Cancún, Mexico.
South American temples include: Piura and Huancayo, Peru; Goiânia and João Pessoa, Brazil; and Viña del Mar, Chile.
Four were announced for Africa: Cape Coast, Ghana; Calabar, Nigeria; Luanda, Angola; and Mbuji-Mayi, Democratic Republic of the Congo.
In Asia, temples are planned for Osaka, Japan; Ulaanbaatar, Mongolia; and Laoag, Philippines.
Sava'i, Samoa will be the church's newest temple in Oceania.
The big picture: The church has 177 temples operating worldwide, with another 54 under construction, five in renovations and 99 announced.
🎥 Kim rewatched the cult classic horror film "I Know What You Did Last Summer" on the big screen.
👻 Erin is catching her breath after multiple haunted houses this weekend.
This newsletter was edited by Gigi Sukin and copy edited by Nicole Ortiz.