Axios Salt Lake City
September 28, 2023
Happy Thursday! We're almost there.
Today's weather: ☀️ Sunny, with a high near 76.
Today's newsletter is 928 words — 3.5-minute read.
1 big thing: More Utah moms are working after having babies
More moms in Utah are going to work less than a year after giving birth, new census data show.
But Utah remains slower to send moms back to work than the rest of the country.
By the numbers: In 2022, about 56% of Utah women who gave birth within the previous year were in the labor force, a lower percentage than any state except Alaska, according to census data released last month.
That's an increase of about 3% from 2010 — about half the rate of increase nationally.
Zoom out: By contrast, 67% of U.S. women who gave birth were working within the year in 2022, up from just under 62% in 2010.
But eight states saw the percentage of working new moms decline over the same 12-year period — Utah wasn't one of them.
Between the lines: Most Utahns are members of the Church of Jesus Christ of Latter-day Saints, a faith whose leaders historically discouraged mothers from working outside the home.
Members have described a stigma against women who pursue careers.
Having one stay-at-home parent while the other works full time is the most-desired family arrangement, according to statewide polling in 2022; two parents working full time was the least desired.
The intrigue: It's unclear how much of the increase may be linked to the state becoming less Mormon over the same timeframe, or whether Latter-day Saint mothers are more likely to work while parenting young children.
Zoom in: Workforce participation rates in the Provo-Orem metro area — Utah and Juab Counties — could provide a clue.
2. House speaker announces U.S. Senate run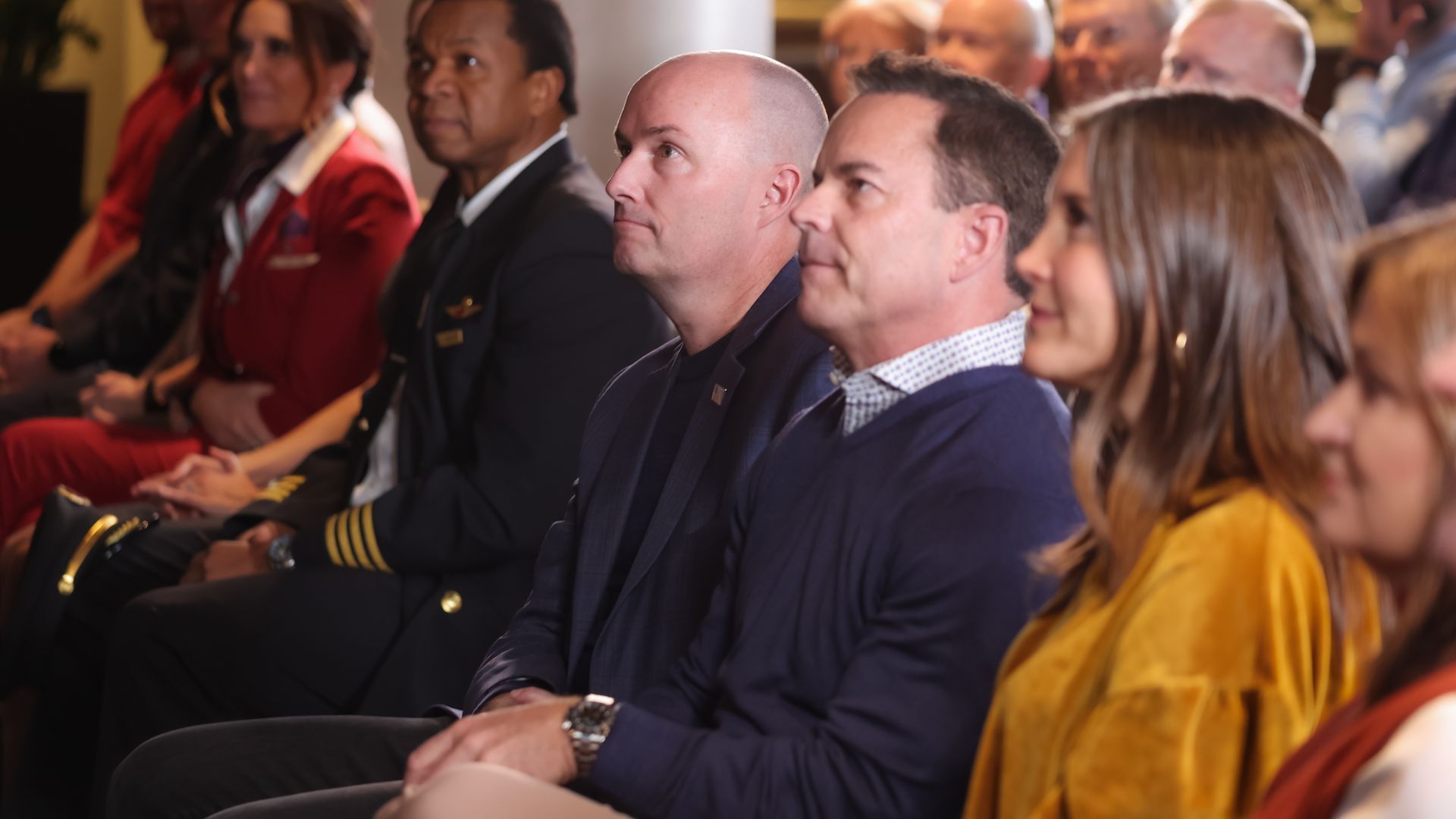 Utah House Speaker Brad Wilson yesterday declared his candidacy in the 2024 race to replace U.S. Sen. Mitt Romney.
State of play: The real estate developer joins Riverton Mayor Trent Staggs and Roosevelt Mayor Rod Bird Jr. in a race that's expected to draw a competitive GOP primary field for the rare open seat.
Catch up quick: Wilson's announcement comes shortly after Romney revealed he would not seek a second term.
By the numbers: He amassed more than $1 million in campaign contributions and loaned himself another $1.2 million, per Federal Election Commission filings from April through June.
The other side: Utah Democratic Party chair Diane Lewis released a statement last week slamming Wilson for overseeing "some of the most divisive and partisan legislation" in state history.
Details: Gov. Spencer Cox gave Wilson a "tentative endorsement" last week.
"He's the type of person that would make an incredible senator," Cox said during his monthly news conference.
3. Fry Sauce: News to chew on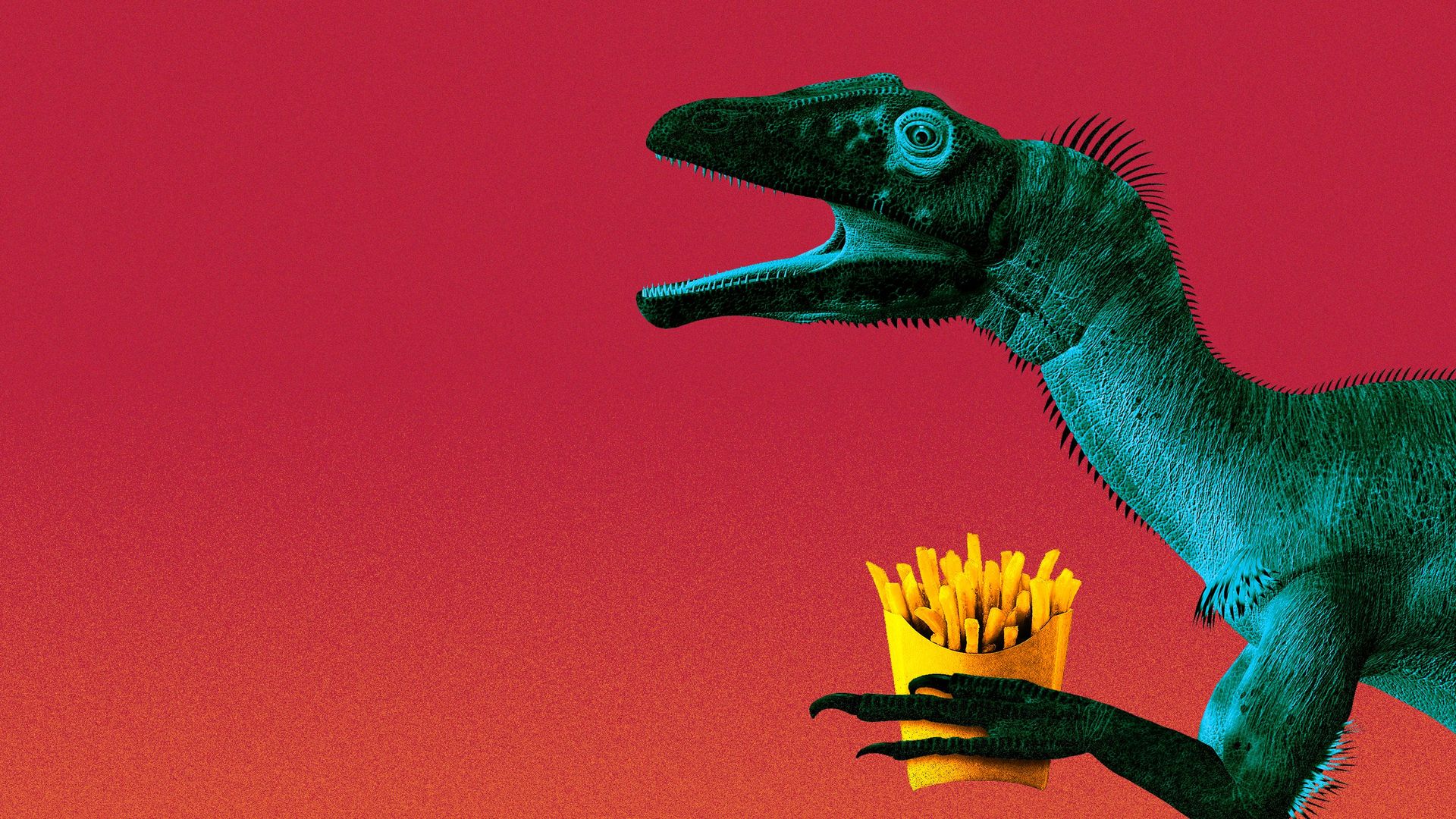 🏀 Portland Trail Blazers' Damian Lillard, a Weber State University alum, was traded to the Milwaukee Bucks yesterday, where he will play in the upcoming NBA season. (ESPN)
🚺 The father of a transgender girl pleaded with the Jordan School District during a board meeting Tuesday to allow his daughter to continue using girls' restrooms. (FOX 13)
Parents and two state Board of Education members who were in attendance spoke out against transgender children using bathrooms that match their gender identity.
🏳️‍🌈 The Utah Pride Center has furloughed more employees — weeks after the LGBTQ organization laid off more than one-third of its staff and announced it was experiencing financial turmoil. (The Salt Lake Tribune)
4. Chatting AI at Silicon Slopes Summit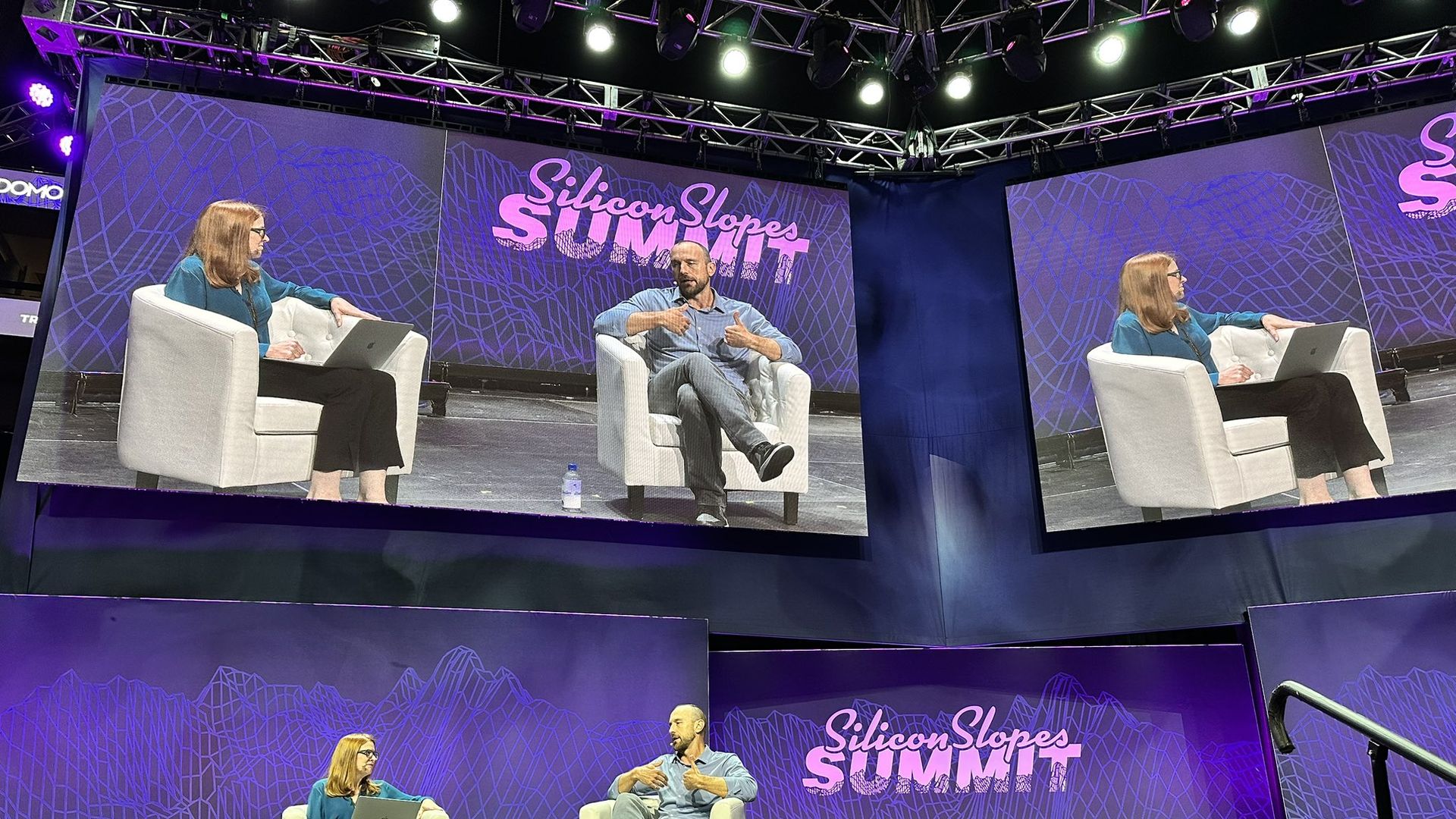 👋 Erin, here! Yesterday I popped into the Silicon Slopes Summit downtown with Google Cloud CTO Will Grannis to chat about:
how small businesses can deploy generative AI effectively;
the research applications of AI models emerging from Utah's biotech scene; and
why chocolate is the best Frosty flavor at Wendy's.
The intrigue: A couple of weeks ago, I hit up Salt Lake's chapter of 1 Million Cups, a networking group for startups, and asked what their questions would be if they had a half hour with Grannis.
To my surprise, the AI-enthusiastic entrepreneurs immediately took the conversation to a philosophical, dystopic sci-fi place, with allusions to "Blade Runner" and "Ready Player One."
Who will control how we perceive the world, and how will they use that power? Will our minds still be our own in five years? How will we know if or when we've become marionettes of Big Tech?
What they're saying: It's "more Baconator" than "Terminator," Grannis responded, referring to Google Cloud's role in automating orders at Wendy's.
At this point, businesses — big and small — are still focused on practical tasks like optimizing customer service chatbots and voice transcription for technical fields like medicine, Grannis said.
The other side: In a survey this month, AI experts said regulation is needed to safeguard against bias, mass job losses and the potential of AI to escape human control, Axios' Ryan Heath reported.
The bottom line: I'm cool with ordering my Dave's Single from a machine, or getting a transcription service that doesn't think "brine fisheries" are "Brian fisheries."
Yes, but: This newsletter was — and, for the indefinite future, will be — entirely reported and written by humans.
(Well, except for the autocorrects. And a couple of words of predictive text. And the calculations in our data on working moms. And the search engine returns that produced a lot of the linked sources.)
(OK, but you still need us, we promise.)
😼 Erin's cat Enola hates phone calls and Zoom meetings so much that she attacks any electronic device she can find whenever Erin talks to a screen.
She already chewed through one laptop, and little remains of the phone protector.
🌮 Kim enjoyed catching up with her old Utah Valley University friends at Sol Agave in American Fork.
This newsletter was edited by Gigi Sukin and copyedited by Natasha Danielle Smith and Alex Perry.