Axios Salt Lake City
November 16, 2022
Buenos días. It's Wednesday.
☀️ Today's weather: Mostly sunny, with a high of 39°.
Today's newsletter is 812 words — a 3-minute read.
1 big thing: The app you hope you never need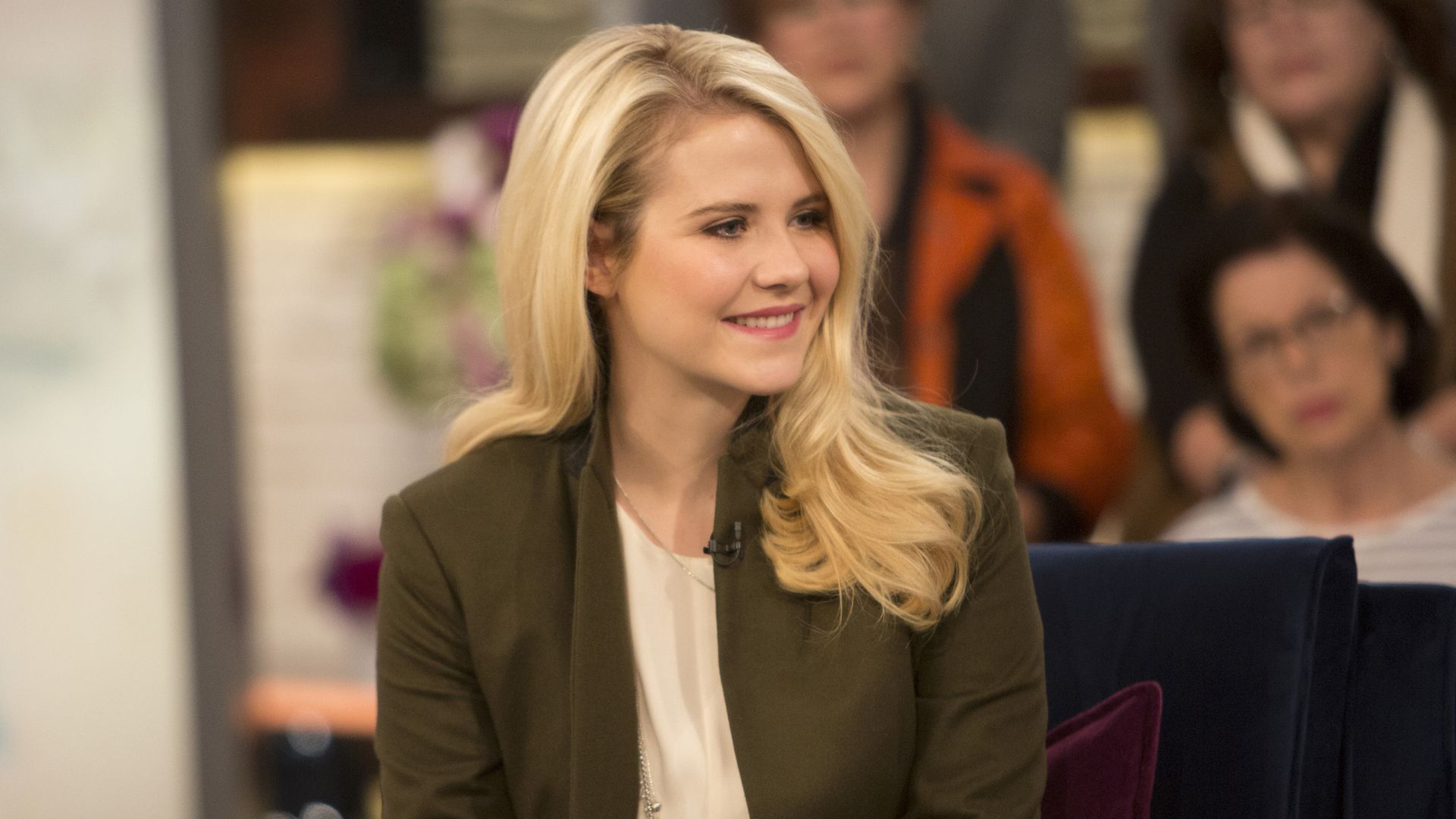 Elizabeth Smart, who survived her harrowing abduction in Salt Lake City two decades ago, has partnered with Portland-based tech company Q5id to launch an app that aims to locate missing children and adults.
Why it matters: More than 600,000 individuals go missing each year in the U.S., according to The National Missing and Unidentified Persons System.
Information: Q5id Guardian, which launched Monday, allows users to initiate an alert to other users the moment they believe their loved one is missing.
Users can create profiles of their loved ones in the app that includes details of their physical appearance, temperament and medical history.
The profiles provide more details about a missing person than the standard Amber alert, Smart told Axios.
How it works: "If — heaven forbid — your child or your loved one disappears, you send out a notification, and the notification goes out immediately to [users] in your general area," Smart said.
You have to have the app to be notified. It's free to download, but users must pay $3.99 per month to have the ability to send a notification and create profiles.
Alerts are only sent to users within "a close radius of the geo-located alert," as well as friends and family who have downloaded it.
Of note: At this time, the app has not defined penalties for overusing the missing alerts.
What she's saying: Smart said the app allows users to be on the lookout and watch for signs in the case of a disappearance.
"If that can lead to my rescue … it can lead to their rescues as well," she said.
Wake up to a brighter future
2. 💍LDS Church backs same-sex marriage protections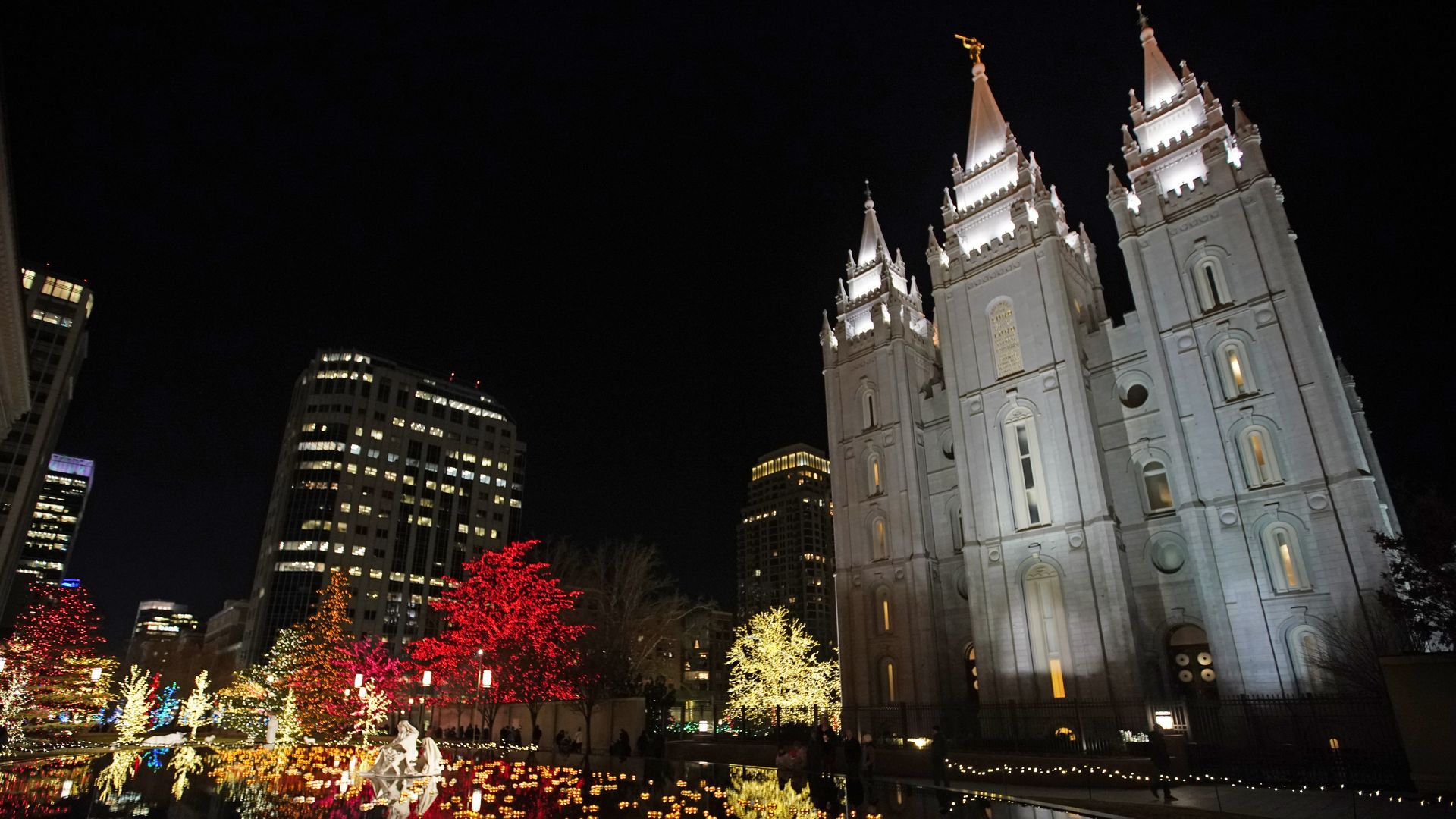 The Church of Jesus Christ of Latter-day Saints announced its support yesterday for proposed federal legislation that would protect same-sex marriages.
Context: The backing comes after a bipartisan group of U.S. senators said they reached an agreement Monday on amendments to the Respect for Marriage Act, which now includes religious freedom protections.
What they're saying: "We are grateful for the continuing efforts of those who work to ensure the Respect for Marriage Act includes appropriate religious freedom protections while respecting the law and preserving the rights of our LGBTQ brothers and sisters," a church statement read.
Yes, and: "We are heartened to see The Church of Jesus Christ of Latter-day Saints support the bipartisan Respect for Marriage Act," Equality Utah executive director, and former church member, Troy Williams said in a statement. "Despite differences we may have, we can always discover common ground on laws that support the strengthening of all families."
Between the lines: The Salt Lake City-headquartered church said this approach was a way forward and maintained its doctrine "related to marriage between a man and woman is well known and will remain unchanged."
Flashback: It's a surprise move for the church that previously supported and funded efforts to pass the 2008 California ballot initiative, known as Proposition 8, which sought to ban same-sex marriage in the state.
3. Fry Sauce: Bite-sized news
🥐 A popular Salt Lake City bakery, Les Madeleines, is shutting its doors after nearly 19 years in business due to rising costs and labor shortages. (The Salt Lake Tribune)
Yes, but: Visitors can still support the business before its Dec. 30 closure.
😷 Air quality experts are warning Utahns to brace for inversion season. (FOX 13)
🏳️‍🌈 LGBTQ nonprofit Encircle is putting its services on hold after facing financial difficulties. (KSL.com)
The organization has three resource centers in Salt Lake City, Provo and St. George.
4. 🏈 Utes vs. Ducks: What's at stake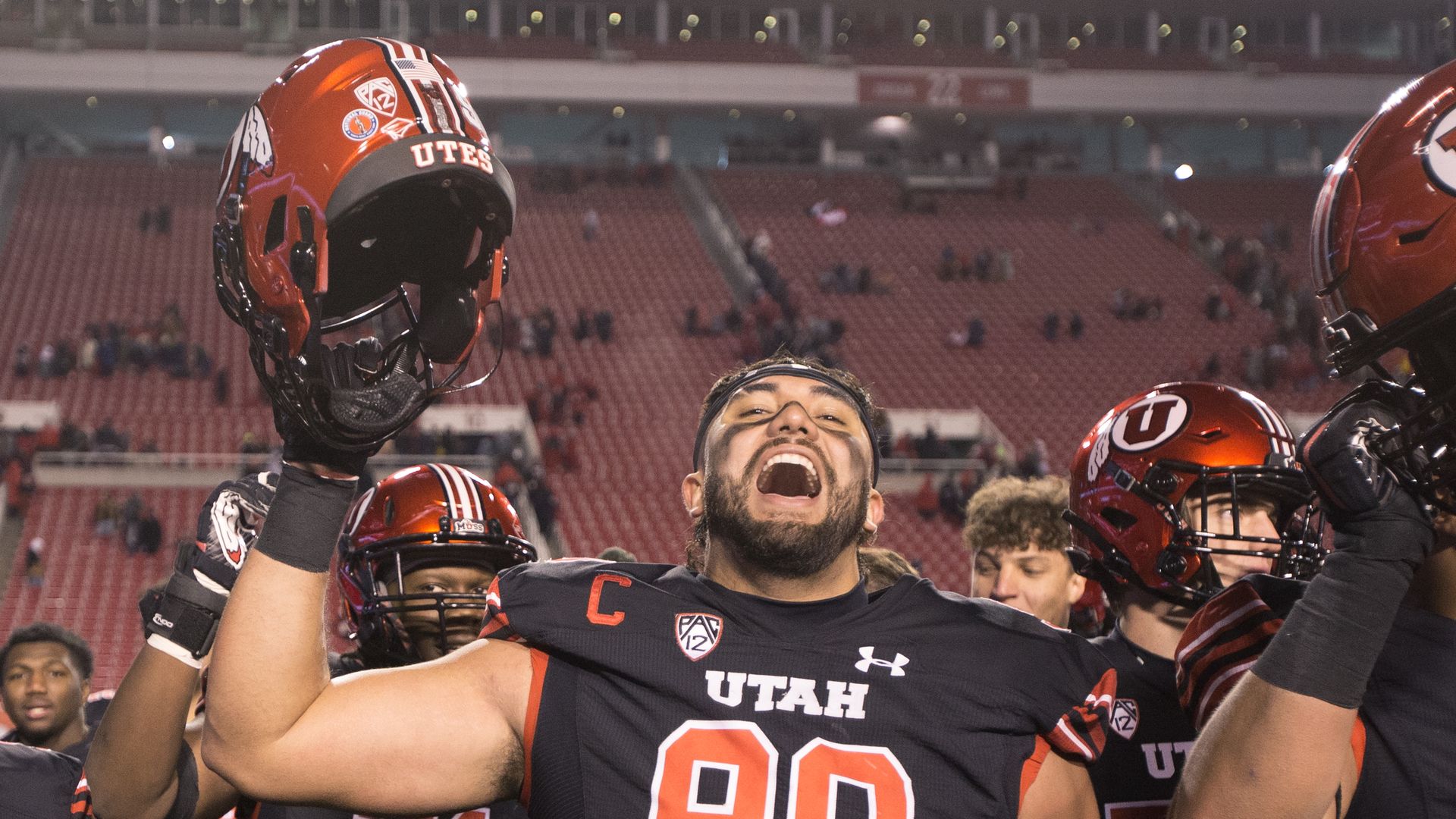 The University of Utah Utes have an outside chance, at best, of making the College Football Playoffs this year.
Yes, but: It all comes down to Saturday's matchup against the Oregon Ducks.
Why it matters: With two games left in the regular season, the Utes are running out of real estate to prove to the CFP selection committee they deserve a shot at a national championship.
Having already lost two games, they need as many signature wins as they can get to bolster their resume.
State of play: Enter the Ducks. They are currently ranked No. 12 in the AP's top 25 and CFP rankings.
Utah is No. 10, according to AP and committee rankings.
A win on the road against a ranked team looks good on paper. Utah's lone win against a ranked team came against USC about a month ago. (A candidate for game of the year.)
That won't get the job done given they lost to a ranked UCLA and an unranked Florida to start the season.
What's at stake: Everything. The Utes won the Pac-12 championship for the first time in school history last year. A win at Oregon gives them a chance to defend their title.
A Pac-12 championship also bolsters their chances of getting into the aforementioned CFP.
Of note: They would need a lot of other scenarios to play out too.
How to watch: Kickoff is at 8:30pm on ESPN.
🤔 Kim is wondering what to prepare for her annual Friendsgiving get-together.
😌 Erin will be back soon, and Kim hopes she got some good R&R.
This newsletter was edited by Ross Terrell and copyedited by Natasha Smith.
Want free Axios swag? Refer your friends to Axios Salt Lake City and get cool merch like stickers, totes, hats, T-shirts and more!