Axios Salt Lake City
October 31, 2022
It's Monday. Happy Halloween! If you're going trick or treating, be safe and snap a pic of your costume (or your kid's) and share them with us!
🎂 Happy belated birthday to Axios' Erin Alberty!
Today's weather: ⛅ Partly cloudy, with a high of 63° and low of 47°.
Today's newsletter is 829 words — a 3-minute read.
1 big thing: Utah's killer cars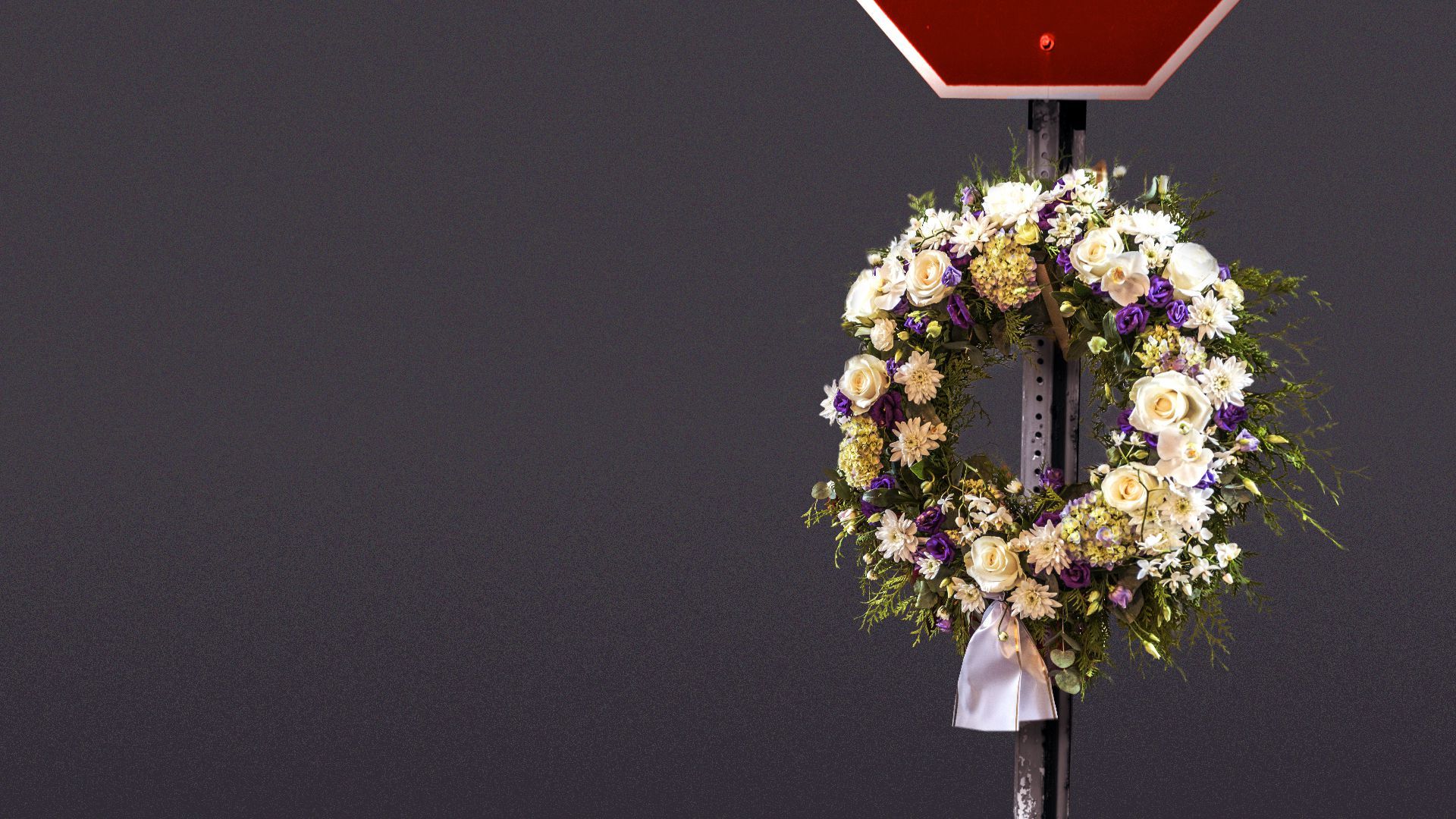 Utah drivers have killed or seriously hurt pedestrians and cyclists this year at an extraordinary rate.
By the numbers: At least 65 Utahns have been killed in traffic while they were on foot, cycling or on "personal conveyance" devices, like wheelchairs and scooters, according to state data on ZeroFatalities.com and weekly crash reports.
That's more than any other year in the past decade.
Another 184 bicycles and pedestrians have been seriously injured — a number exceeded only by last year's 196. With more than four serious injuries per week, we're on pace to surpass last year's total.
Motorcyclist deaths also have already matched 2018's peak fatality count of 47.
Meanwhile: Deaths of drivers and passengers in cars and trucks are about average this year, compared to late October data from the previous five years.
Zoom out: Nationwide, pedestrian traffic deaths have gone up drastically in the past two years, according to data from the Governor's Highway Safety Association.
Experts have cited increased drinking, stress and anger during the pandemic as possible explanations.
What's happening: Salt Lake City lowered speed limits on most streets this summer and is adding "neighborhood byways" and bike lanes in the coming years.
But other Utah cities have been more resistant to traffic-slowing reforms, and the state controls many of the most dangerous roads for pedestrians.
What's next: Tonight thousands of Utah children will take to the streets after dark and while wearing masks.
Halloween has been one of Utah's deadliest holidays in recent years.
So let's all slow down and pay attention — and try to make a habit of it.
2. 😈 Salt Lake's haunted places
If you're looking for a scare that isn't staged, the website The Shadowlands has compiled reports of strange and paranormal happenings all over the world.
Utah has a hefty list of sites that are rumored to be haunted.
Details: Among Salt Lake City's haunts are the upstairs women's bathroom at Club Area 51, the Alta Club and the City and County building.
The Devereaux House by Ensign College and the City Cemetery in the Avenues reportedly have hauntings you can see from outside.
3. Fry sauce: Nosh on the news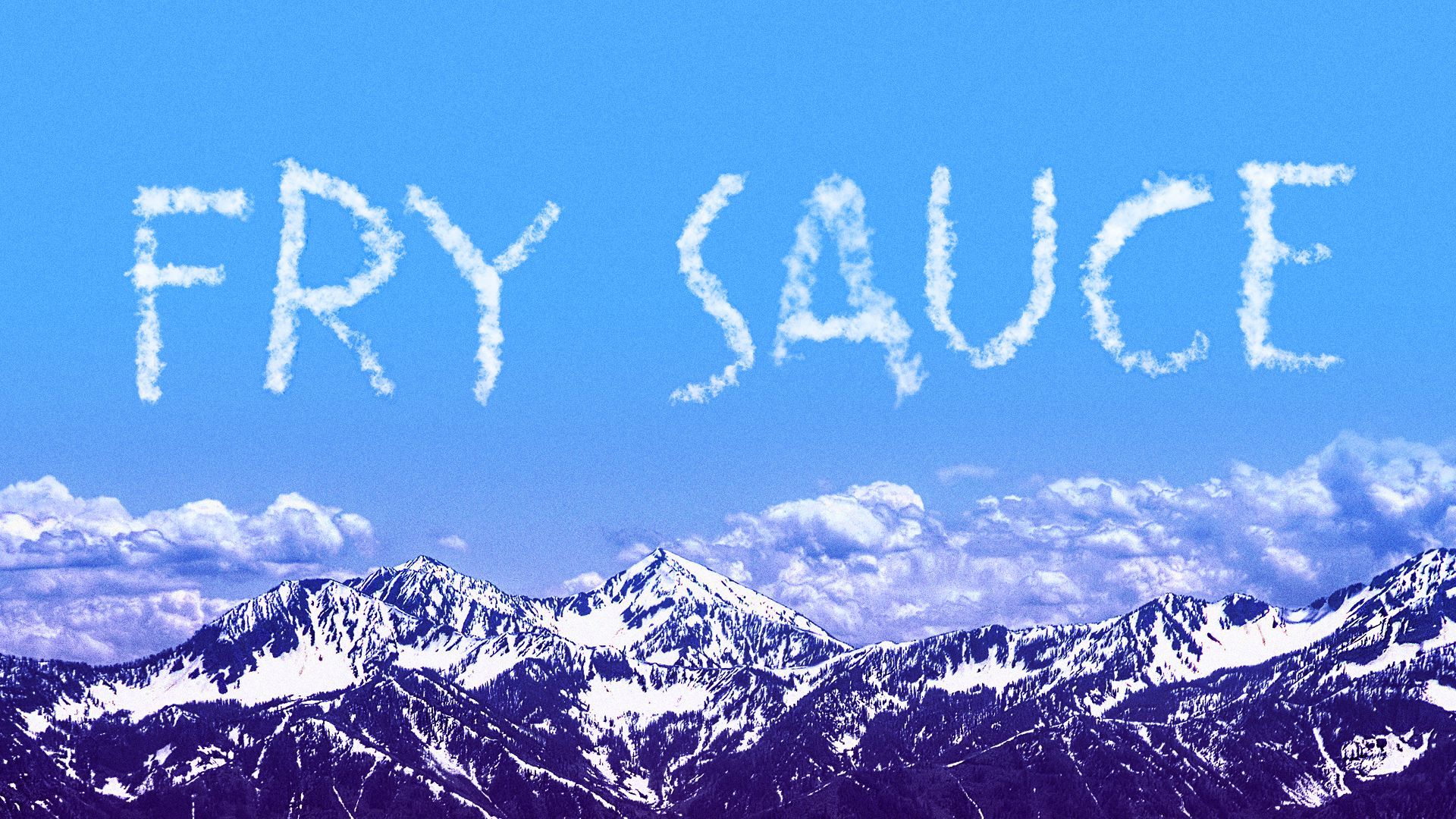 🎤 In a debate Friday, Republican U.S. Rep. Burgess Owens and Democratic challenger Darlene McDonald argued over abortion and the Jan. 6 insurrection. (Watch the debate)
Owens skipped a scheduled debate two weeks earlier, citing objections to the moderator.
McDonald said she opposed the format of the new debate but agreed to participate so voters could hear from the candidates together.
🏀 The Utah Jazz narrowly defeated the Memphis Grizzlies 124-123 during a home game Saturday. (ESPN)
🚵 A trail network would connect Utah's cities under a proposal unveiled Friday by Gov. Spencer Cox. (KSL.com)
💧Federal regulators could unilaterally limit water releases from the Colorado River as western states along the river struggle to broker a compromise on water use. (The Associated Press)
The pellet-gun shooting of an Indian American man in Tooele is being investigated as a hate crime after the shooter reportedly shouted xenophobic remarks at the victim. (FOX 13)
4. 🧙🏻‍♀️ Erin's witch house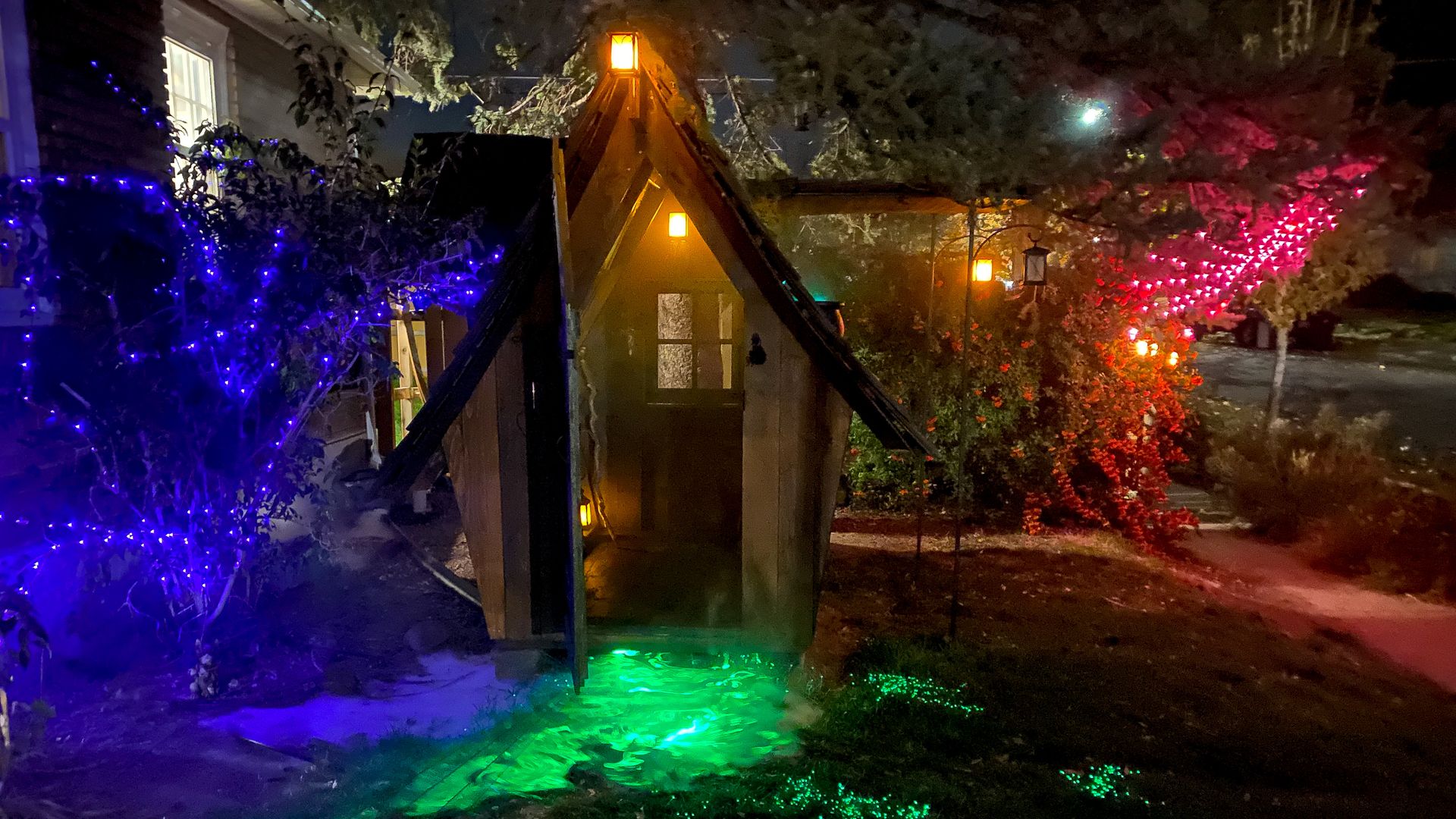 Erin here! You all know Kim and I are nuts for Halloween — but there's one part of the celebration that is my absolute pride and joy: the Witch House!
What it is: A little playhouse I built in the yard for my kid and her friends.
OK, that's a lie. They get to play in it, but I built it for me.
The roof is hinged, so I can flip it up and serve candy and potions for Halloween!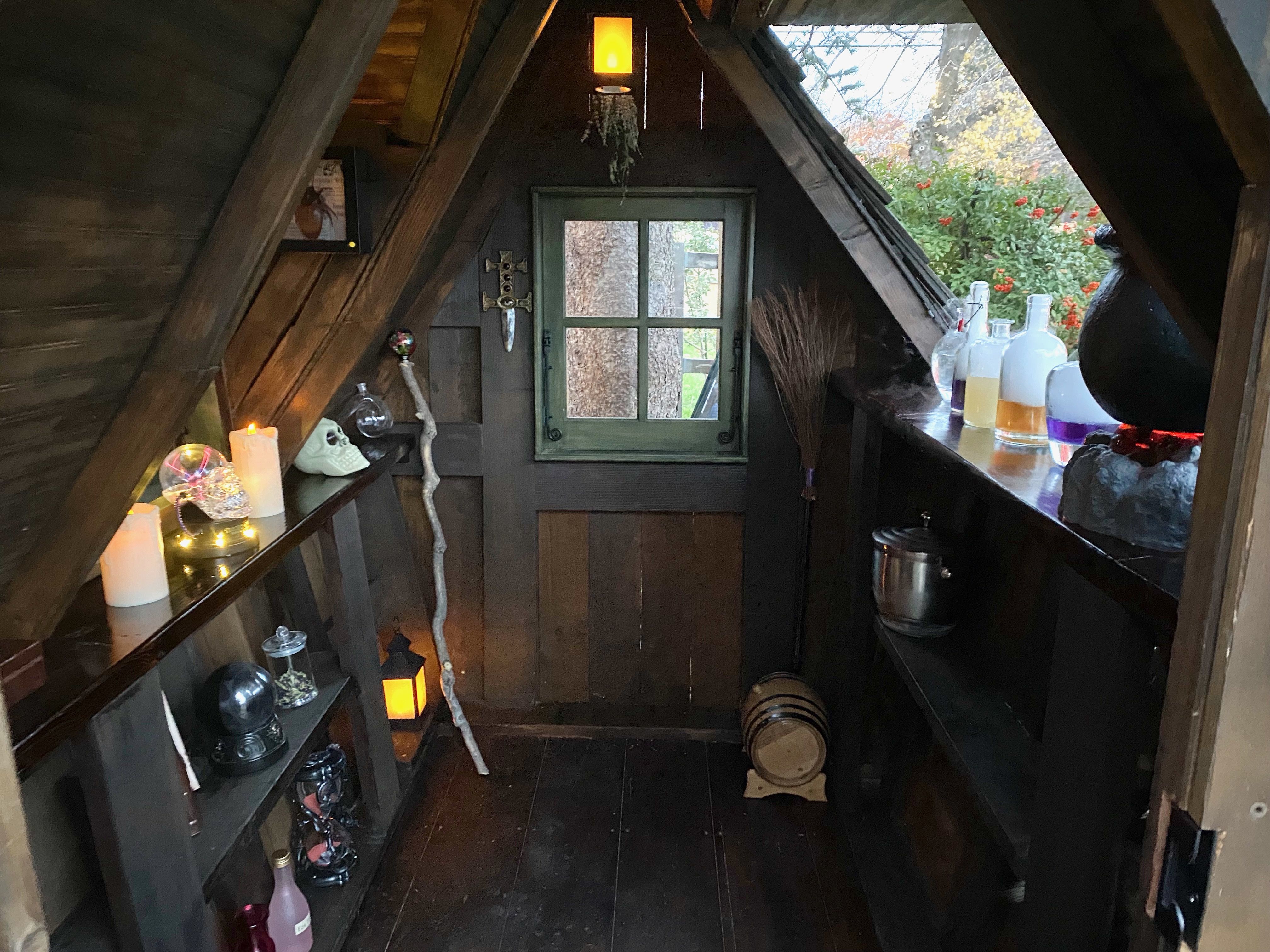 Catch up quick: I designed the Witch House last year while I was on drugs after an emergency appendectomy.
I was just planning to make a cardboard facade for Halloween, but then I Googled "witch house" and saw the real deal.
That's when I thought: "I need to take this to the next level."
Of note: This was my first carpentry effort since 8th-grade wood shop. When I started building, I didn't know how to turn on my saw.
Tips: If you want to make a witch house, learn from my mistakes.
A two-by-four is not actually 2 inches by 4 inches. Get the real dimensions before you relearn trigonometry to design the frame.
If you drill through your thumb, you will need a tetanus shot.
Don't try to transport four-by-eight beadboard sheets on the roof of a Subaru. Just act forlorn in the Lowe's parking lot, and someone with a truck will probably help you.
What's next: I'll be serving up some magic tonight, so if you're in the East Liberty Park area, keep an eye out for crooked cedar shakes and a grown woman who seems a little too excited about everything.
I may have some Axios swag to give away!
Fresh job openings around town
5.📍Here in Salt Lake!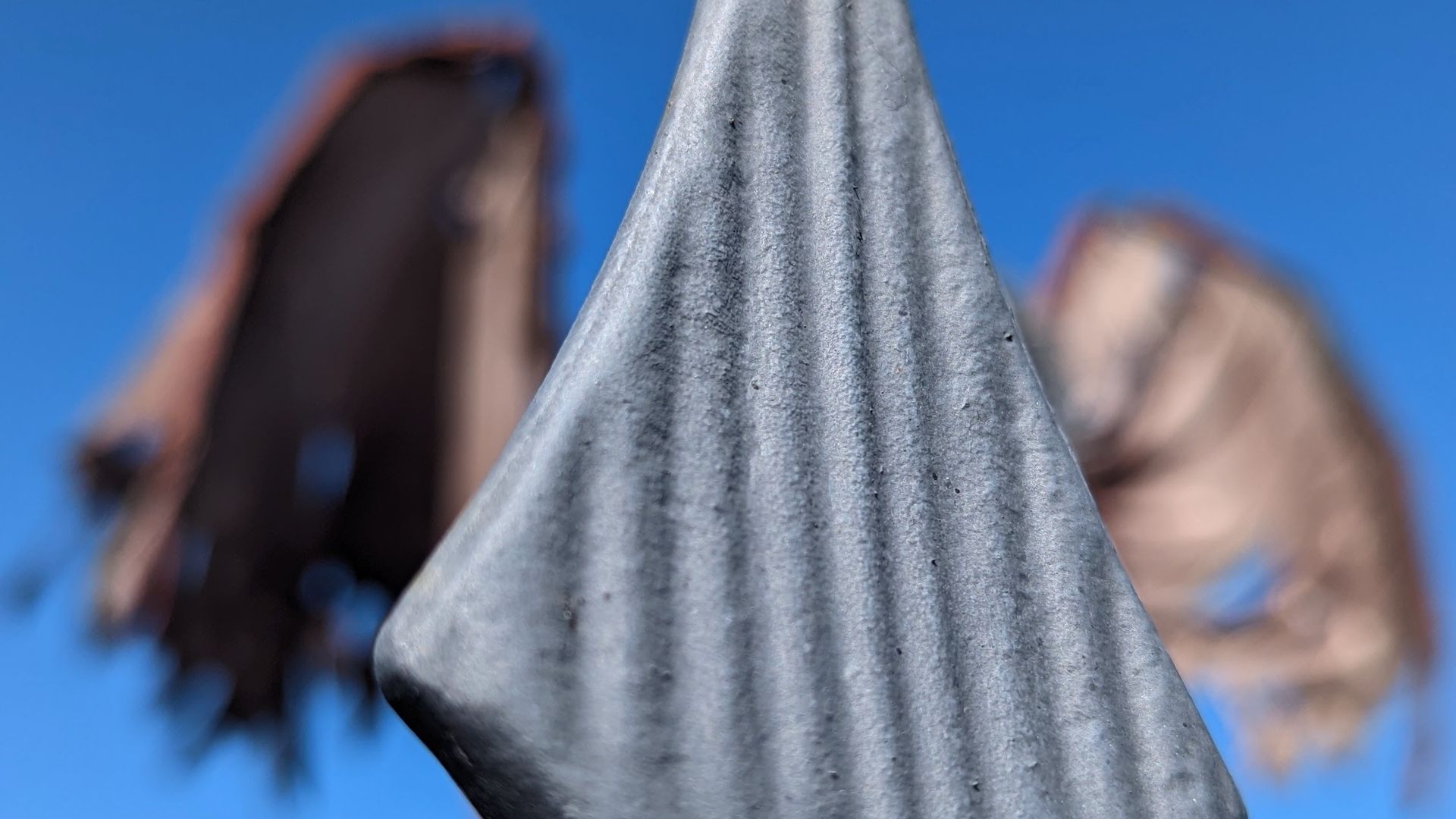 We tried not to make it too obvious, but plenty of you got the right answer to our final "Where in Salt Lake?" game of October.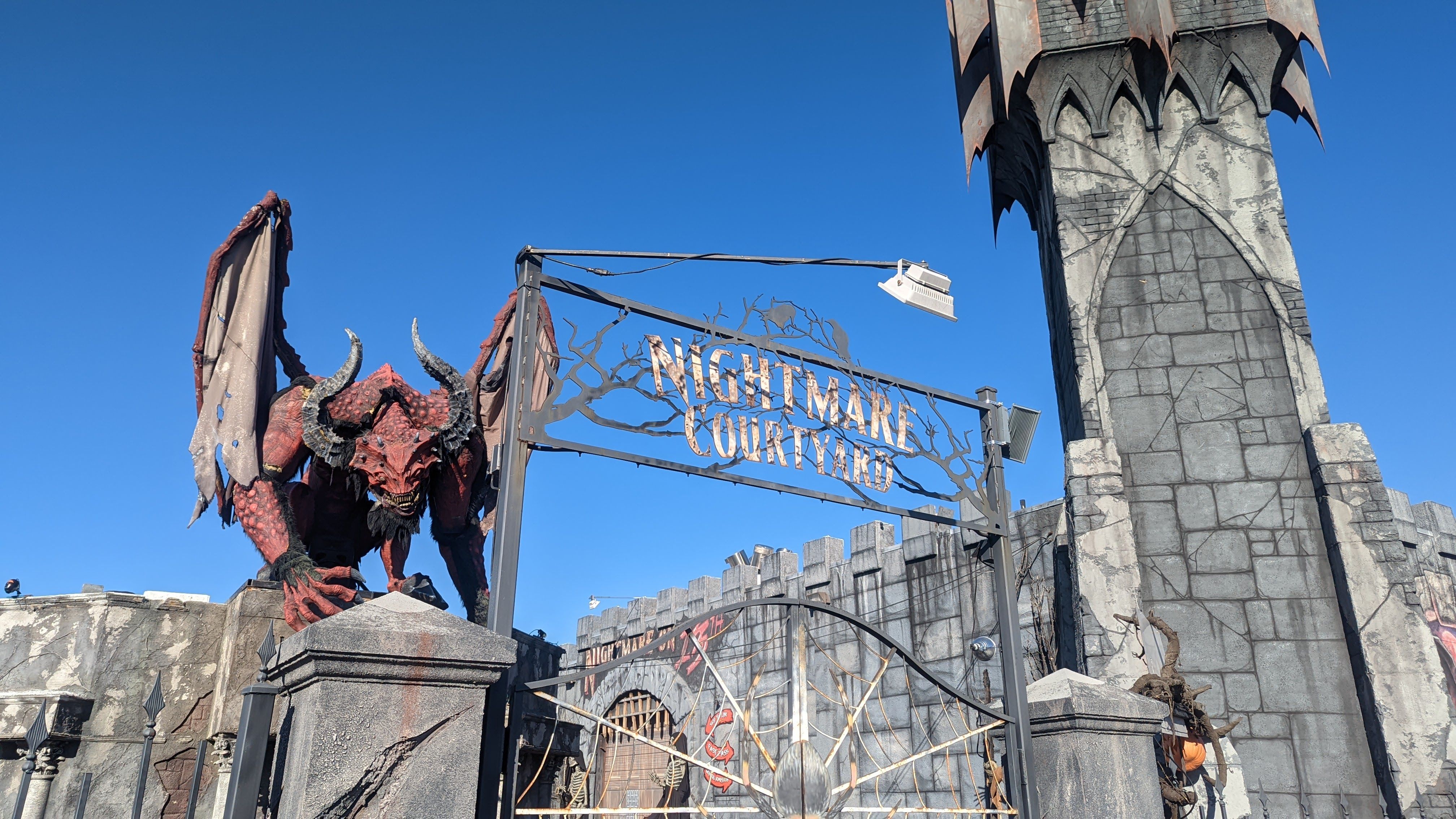 It's the winged demon behind the fence at the Nightmare on 13th haunted house on 1300 South near 300 West!
🎉 Congratulations to Elle Z. for submitting the first correct answer!
🚗 Kim is back home from her 1,700-mile road trip.
😁 Erin is so happy Kim is back!
This newsletter was edited by Ross Terrell and copyedited by Natasha Smith.
Want free Axios swag? Refer your friends to Axios Salt Lake City and get cool merch like stickers, totes, hats, T-shirts and more!