Axios Richmond
March 17, 2023
🍀 Happy St. Patrick's Day.
🌦 Today's weather: A chance of rain after 2pm, with a high near 68.
🐏 Situational awareness: VCU makes its first NCAA tournament appearance at 2pm.
Today's newsletter is 936 words — a 3-minute read.
1 big thing: Richmond's monumental women
Richmond, which once had the distinction of being the city with the most Confederate statues, is actually doing better than most cities in the nation when it comes to statues honoring women.
Why it matters: Public art in the U.S. has long presented a lopsided view that can leave the impression American history is all horses and white male military veterans.
Driving the news: For Women's History Month, Axios' Chelsea Brasted looked into whether increased awareness of the lack of diversity in monuments and sculptures has created actual change.
She found that it's easier in most of the United States to find a sculpture of a mermaid than of any American-born woman who actually is part of this world.
That's according to Monument Lab, a nonprofit that in 2021 counted who and what Americans honor in their public art — 22 sculptures of mermaids to 21 honoring abolitionist Harriet Tubman nationwide.
Yes, but: Richmond has nearly a dozen statues of women, most of which depict named, real historical figures.
Zoom in: The 10-foot bronze statue of Maggie L. Walker unveiled in Jackson Ward in 2017 was the city's first significant monument to a woman.
The plaza where it sits has 10 benches describing Walker's achievements, including being the first woman to charter a bank.
"Voices from the Garden: The Virginia Women's Monument" was unveiled in Capitol Square in 2019 — the result of nearly a decade of work by a General Assembly-created commission.
The monument features seven life-size statues of Virginia women throughout the commonwealth's history, and five more will be added in the coming years.
Nearby in Capitol Square, Barbara Johns, who led a student protest of school segregation, leads one side of the Virginia Civil Rights Memorial.
The bottom line: In a city where monuments have been so entrenched in our collective identity, it's nice to have a new class of statues we can celebrate.
2. 🌱 THC tug of war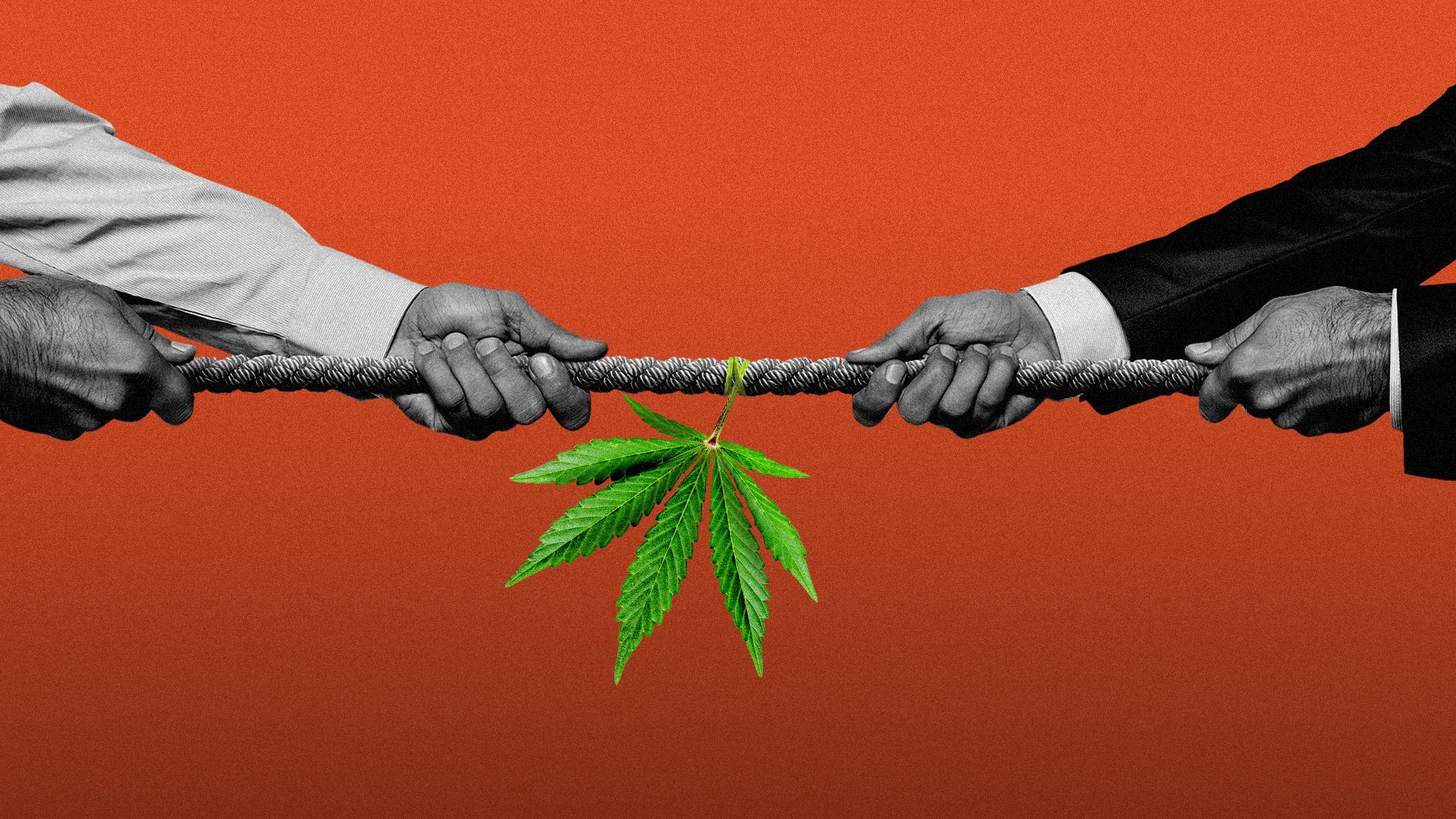 Gov. Youngkin is voicing support for legislation that would pull hemp-derived THC products off the shelves at convenience stores and specialty shops, VPM's Ben Paviour reports.
State of play: The products are the bread and butter of the state's hemp industry, which has lobbied hard to convince Youngkin to reconsider the measure.
A coalition of health groups including pediatricians, ER doctors and the state hospital association, meanwhile, blame the products for an increase in poison control calls.
What's happening: The legislation would bar the sale of any products that contain more than 2 milligrams of THC per package.
The change would eliminate ambiguity in the state code that the hemp industry says allows them to produce intoxicating THC products despite marijuana sales remaining illegal in Virginia.
What they're saying: "The Governor looks forward to the enhanced enforcement this will bring to keep dangerous intoxicants off the shelves and away from Virginia children," Youngkin's press secretary, Macaulay Porter, told VPM.
What's next: Youngkin, who hasn't yet signed the legislation, says he's still reviewing the final language.
3. The Current: 3 more charged in death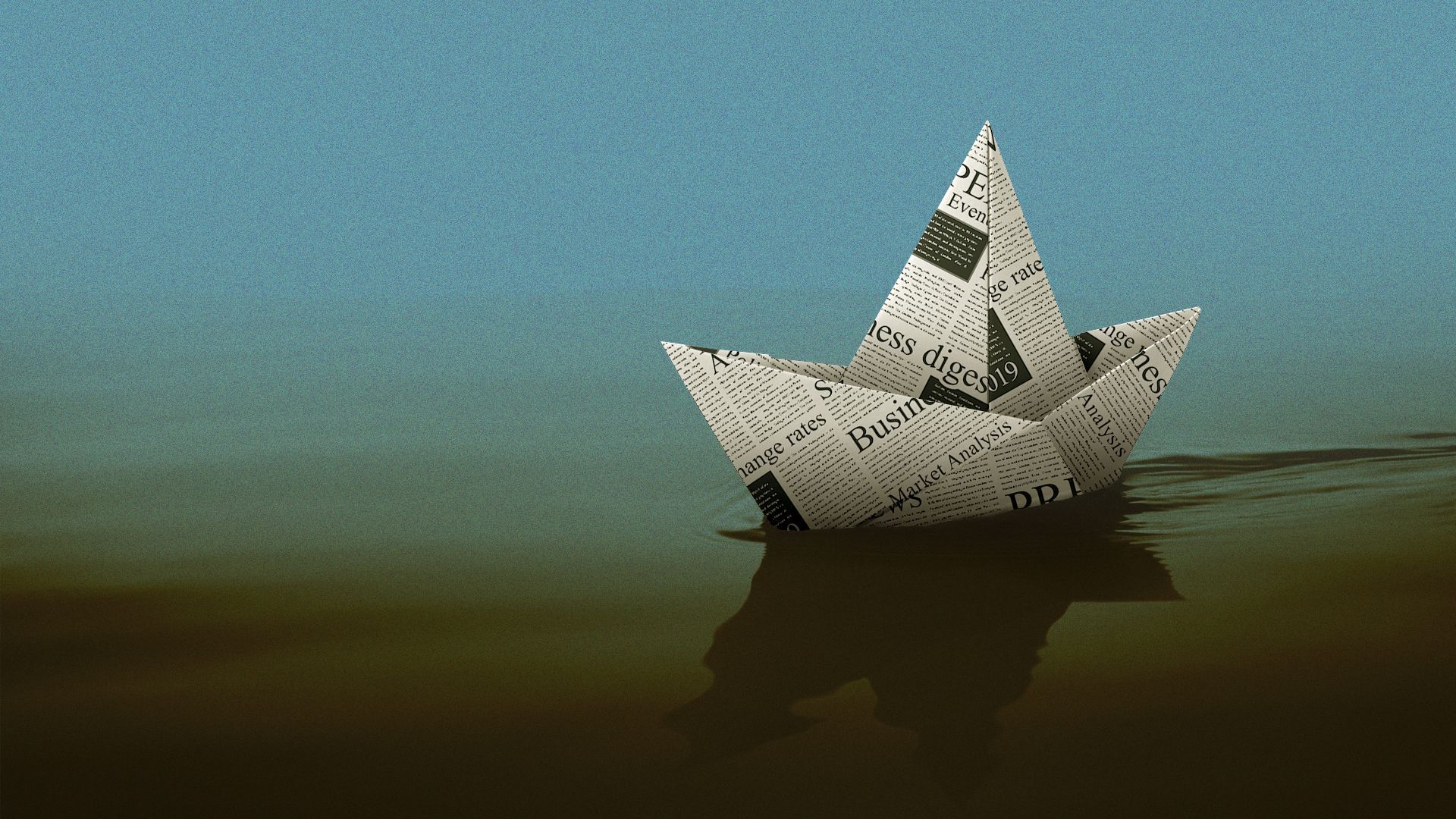 Three employees of Central State Hospital will face murder charges in the death of Irvo Otieno alongside the seven Henrico sheriff's deputies already charged, prosecutors said Thursday. (Washington Post)
Otieno's family addressed the public for the first time after viewing security footage of the encounter that led to his death.
"My son was treated like a dog, worse than a dog," Otieno's mother said.
⚖️ City Attorney Haskell C. Brown III resigned his post yesterday, a move that follows his arrest last week on DUI charges. (Times-Dispatch)
🏀 UVA fell to Furman 68-67 in the first round of the NCAA men's tournament, losing their lead in the final 2.2 seconds of the game to an intercept and 3-pointer. (CBS Sports)
4. 🏆 And the winner is…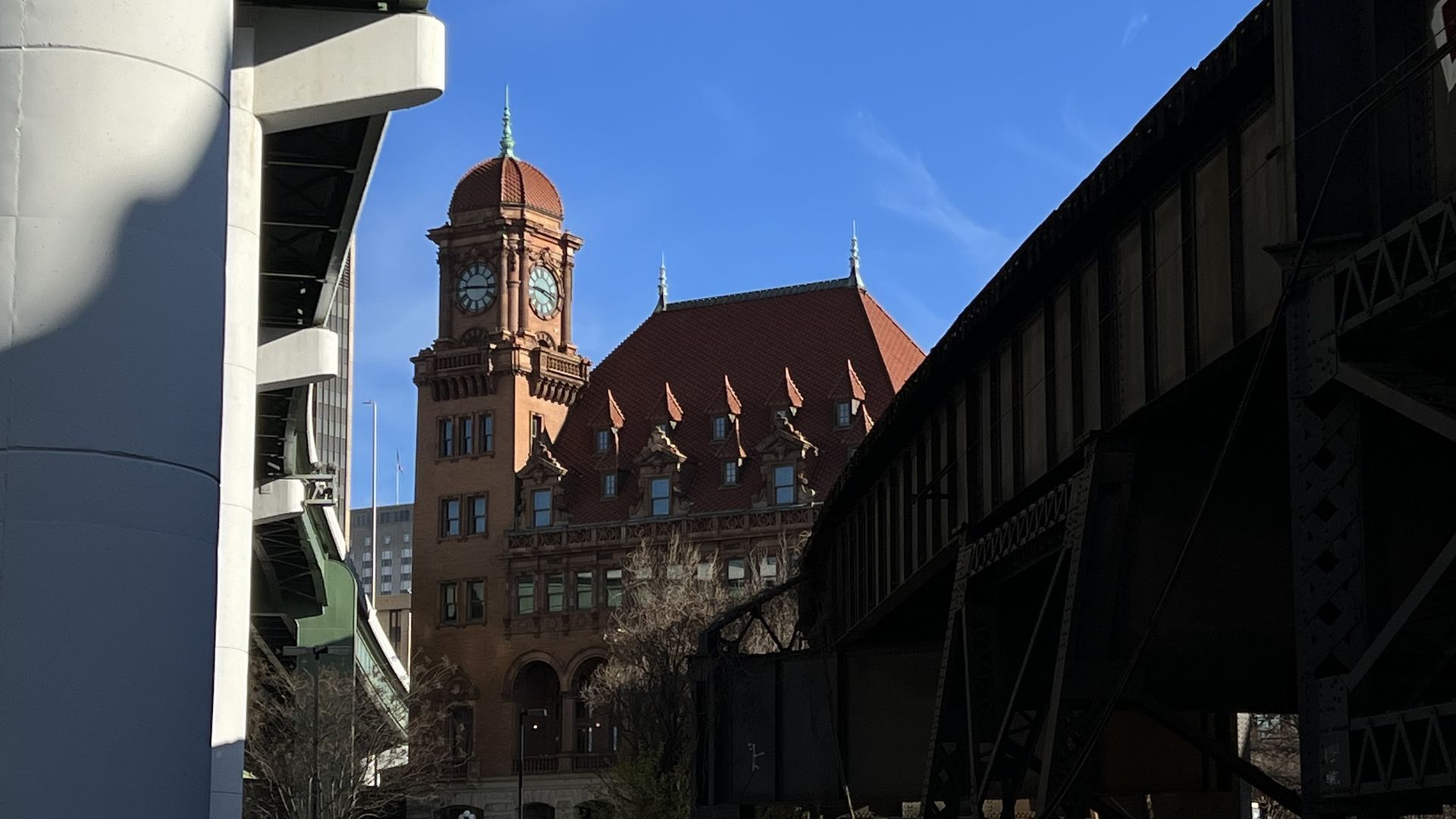 We have our champion.
What's happening: Main Street Station won our best building bracket, edging out Old City Hall in the final round by 22 points.
Many thanks to the 609 of you who voted.
Let's celebrate this Renaissance-style beauty for a moment with a walk down memory lane.
The building has been regarded as one of the city's finest since its completion in 1901, per its 1976 nomination as a National Historic Landmark.
It served passengers until '72, when Hurricane Agnes flooded the building's first floor. Subsequent tenants included a nightclub, short-lived shopping mall and the state's health department, until passenger trains eventually returned in 2003 after an extensive renovation.
As for our runner-up, fun fact: Youngkin's administration recently told lawmakers it's exploring ways to open the just-renovated building to the public, possibly through a first-floor history exhibit.
Meanwhile, our call for a people's choice didn't deliver any decisive victories.
But the Southern States silos, VCU's Egyptian Building and the Pump House all earned at least a handful of nominations.
🙌 This was fun. Got an idea for another only-in-Richmond bracket we should run? Hit reply and let us know.
5. 🍻 3 St. Paddy's celebrations to go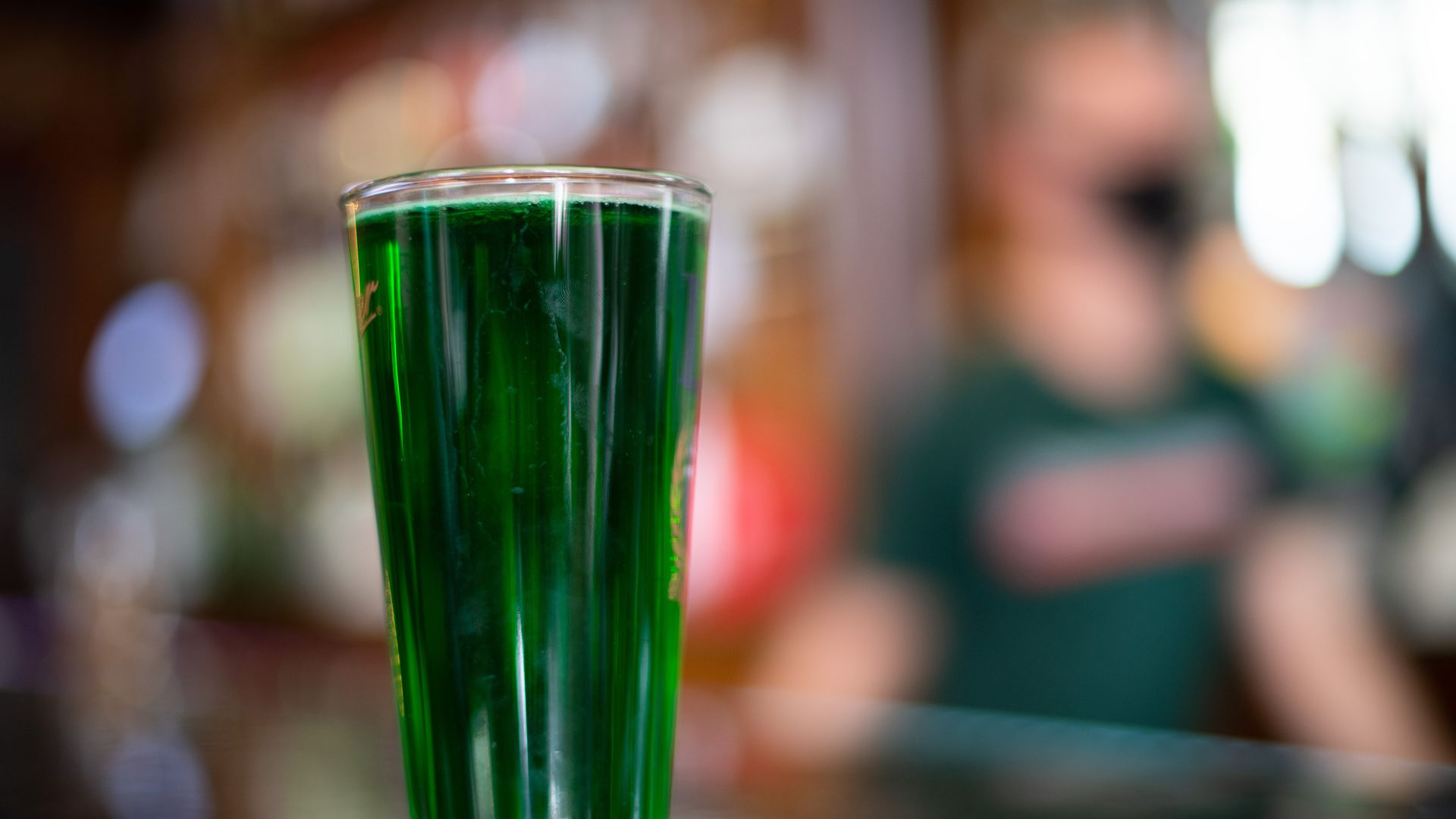 If you want to celebrate St. Patrick's Day — and who doesn't? — these three Irish pubs always go big.
O'Toole's — both the Forest Hill and Midlothian locations are celebrating beginning at 11am today and with live music all night.
Forest Hill's parking lot will have tents up per usual. The bagpipers go on at 7pm.
Rare Olde Times kicks off the party at noon with live music all day ($5-$10 cover charge).
Just want some corned beef and cabbage or other Irish fare without the headache? It's doing takeout-only Irish meals from 11:30am-6pm.
Rosie Connolly's Pub — from 11 am to midnight, Rosie's is celebrating in Shockoe Bottom with green beer, traditional food and Irish dancing.
🥪 Ned impulse bought another corned beef brisket and is going to make some Reubens this weekend.
🙌 Karri is rooting for VCU in today's game against Saint Mary's — and loves that apparently Snoop Dogg is too.
Thanks to Kristen Hinman for editing and Carlin Becker for copy editing this newsletter.