August 16, 2022
🧉 Happy Tuesday. It's National Rum Day, so if you're not drinking something tiki at 5 o'clock, you're doing life wrong.
🌦 Today's weather: Partly sunny, with a high near 79 and a slight chance of showers.
Thanks to our members for supporting local journalism. Join them by becoming an Axios Richmond member.
Today's newsletter is 940 words — a 3.5-minute read.
1 big thing: 🥵 Feels like 125°F — literally
Parts of Virginia, including Chesterfield and Henrico, are part of an emerging "extreme heat belt," where the heat index could reach 125°F at least one day a year by 2053, according to a new study.
Yes, 125°. Fahrenheit.
The findings come from a hyperlocal analysis of current and future extreme heat events published Monday by the nonprofit First Street Foundation.
Why it matters: Extreme heat is connected to myriad health issues and will also increase locals' use of electricity for cooling by up to 15% in the Richmond area, per the report.
More than 2,500 people in Virginia visited an ER this year due to heat-related illnesses, according to data from the Virginia Department of Health.
The big picture: In just 30 years, climate change will cause the Lower 48 states to be a far hotter and more precarious place to be during the summer, Axios' Andrew Freedman reports.
While the Richmond area is only at risk of one day with a 125°F heat index in 30 years, the number of "hot days" — defined by the study as days when the "feels like" temperature is 105°F or higher — will more than double from today.
Back 30 years ago, the Richmond area had zero "hot days." This year, it's had seven.
The intrigue: The number of days of extreme heat could be worse here, but our proximity to the river and ocean helps keep the region cooler.
"The protection effect of water keeps much of the Southeast from reaching the 125-degree heat index threshold, but we do find that most of that area will see an increase in dangerous days," says Jeremy Porter, the chief research officer on the study, referring to days with a heat index greater than 100°F.
Zoom out: The report shows a country that will have to grapple with the effects of increased heat exposure nearly everywhere, though there will be distinctions based on geography.
For example, the study finds that in 2053, the West will have the highest chance for long durations with "local hot days," which are days that exceed the temperatures typically experienced for a particular area.
2. 🗳️ McEachin refuses to debate election denier
Democratic Rep. Don McEachin says he's refusing debate invitations until his long-shot GOP opponent acknowledges there was no fraud in the 2020 election.
Context: McEachin, who represents Richmond and Henrico, clobbered conservative activist Leon Benjamin during the 2020 election, winning by a 24-point margin.
But Benjamin refused to concede the election, citing vague claims of voting irregularities.
The latest: Benjamin is challenging McEachin again this year, but McEachin says debates are off the table this time around.
What he's saying: "My victory — and the significant margin — are facts and facts are not fungible," McEachin wrote in a letter to Benjamin. "Until you accept the results of the 2020 election, concede the 2020 congressional race and acknowledge President Biden's victory, I will make no joint appearance with you."
The other side: Benjamin's campaign did not respond to a phone call or email seeking comment on Monday.
3. The Current: Council mulls meeting on Dell plot
🚔 City council members are considering a special meeting to discuss now-disputed claims by city police that they thwarted a Fourth of July mass shooting plot. (WTVR)
"Any event of this magnitude should be scrutinized, and I am among those who believe the discussion is not only reasonable but imperative," Councilmember Katherine Jordan said.
An 18-year-old charged with hitting and killing a cyclist on Saturday admitted to drinking and consuming drugs and appeared to be hallucinating when the incident occurred, according to police. (WTVR)
🏀 Michael Jordan, who co-owns Bubba Wallace's car, was in Richmond Sunday to watch NASCAR. (Times-Dispatch)
4. 💸 Streaming costs creep up
It would cost about $100 a month to subscribe to every major streaming service with no ads, Bloomberg reports.
What's happening: Streamers are raising prices and introducing more ads as customer growth slows, per Bloomberg.
The combined price is starting to look a lot like cable, and ditching pricey cable is what drove streaming in the first place.
💭 Our thought bubble: That's $100 if you paid for all of them yourself, but some people share passwords, right? Not us, of course. But we've heard tell.
📫 Readers, tell us: Which streaming service would you pay for above others?
5. 🌯 Restaurant news: Mantu Market opens and more
🍷 Bartizan, the upscale Short Pump restaurant that opened in 2020 in the former Wine Loft space, will close at the end of the month and become a private event space.
🫓 The Mantu Market — chef Hamid Noori's Afghan cafe, bakery and grocery — opened Monday and is now open weekdays from 9am-9pm and weekends from 8am-9pm at 7510 W. Broad St.
🥂 Adarra in Jackson Ward was named by Wine Enthusiast as one of staffers' 50 favorite restaurants in the country right now.
"This Basque-focused hotspot offers Virginia's largest inventory of organic, biodynamic and low-intervention wines," the mag writes.
❕ Diner En Blanc has opened ticket sales ($53) for its fifth annual secret Parisian picnic party.
Reminder: The location is secret until the day of, and it's BYO-everything.
And for the second year in a row, the event is in September, because it's hot AF in July.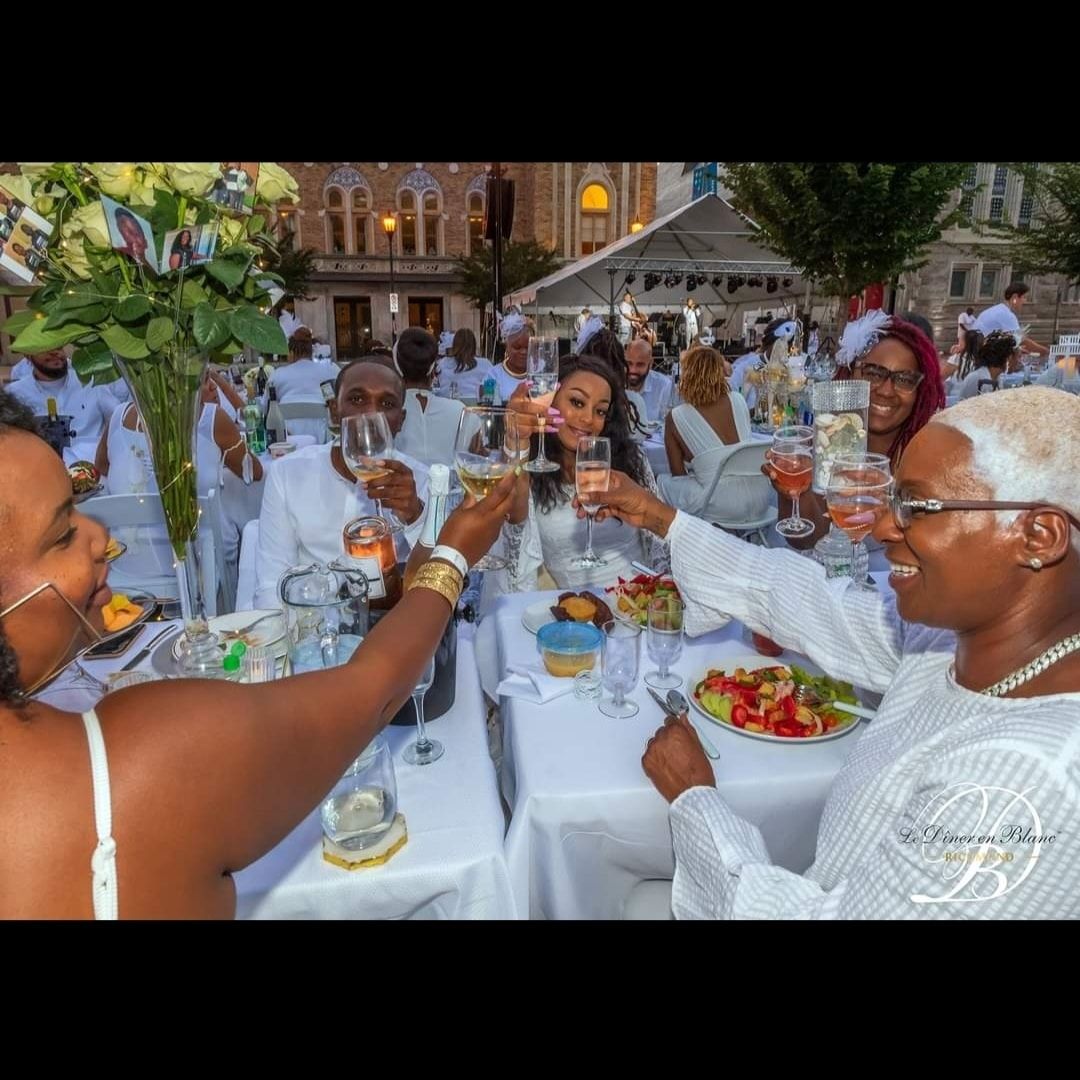 🌯 Sous Casa — Richmond's own frozen burrito company that lets customers buy a meal for locals in need — hit a milestone this month: They've donated 15,000 burritos to local organizations since launching in 2020.
🐟 Oceano, an upscale seafood restaurant from the owners of Maya, is now open for dinner Tuesday-Sunday in the former Crab Louie spot in Chesterfield, per Richmond Magazine.
😮 Buffalo Wild Wings' Shockoe Bottom location — the only BW3 in the city — is closed for good after an 18-year run, Richmond BizSense reports.
🤢 Ned might have overdone it just a hair last weekend and will not be observing National Rum Day.
🍹 Karri loves rum drinks but wishes she had a tiki bar in her kitchen and someone else would make them.