Axios Raleigh
February 16, 2023
Good morning, Thursday. One day more.
Weather: It still feels like spring. Mostly cloudy with a high of 75°. Low around 61°.
Situational awareness: North Carolina's state House passed a bill yesterday that would expand Medicaid in the state. (WRAL)
The move is a first step towards what's sure to be an uphill battle to usher it into law.
Today's Smart Brevity™ count is 930 words — a 3.5-minute read.
1 big thing: ChatGPT takes on the Triangle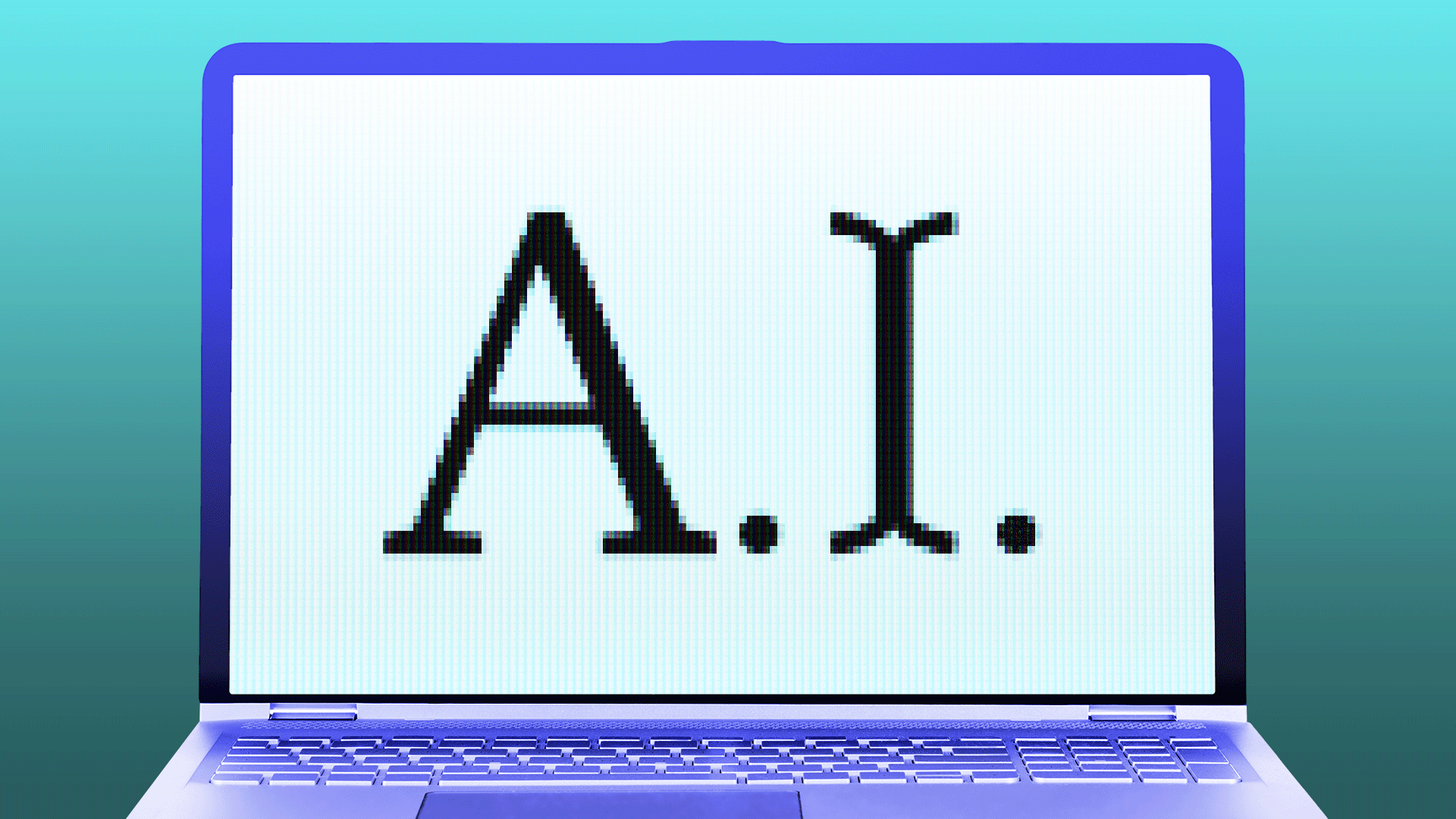 ChatGPT, an artificial intelligence chatbot launched late last year, is captivating the internet with its ability to answer nearly any question thrown its way.
Inspired by our colleagues at Axios San Antonio, we decided to test the chatbot's North Carolina knowledge.
🏡 We first asked it to tell us why the Triangle is a good place to live.
ChatGPT identified four reasons: (1) a thriving and diverse economy, including "a particular focus on technology and innovation;" (2) quality of life, with "a great climate and natural beauty;" (3) education, as it's home to "some of the best universities and public schools systems in the country"; (4) and affordability "compared to other metropolitan areas."
We can't argue too much here.
🍗 Then we asked ChatGPT where to get the best barbecue.
The AI directed us to The Pit ("a popular destination"); Clyde Cooper's ("offers a vinegar-based sauce that is a local favorite"); Backyard BBQ Pit ("hickory-smoked"); Picnic ("a variety of Southern sides"); and Johnson Family Barbecue (which has been closed for several years).
🏀 ChatGPT kept it neutral when asked to pick a favorite between Duke, UNC and NC State: "The decision of which college sports team to support is ultimately a personal one and can be based on a variety of factors."
ChatGPT obviously wants to keep as many friends as possible.
✏️ We gave ChatGPT the task of writing a story about North Carolina politics, but in the style of Raleigh native and humorist David Sedaris.
ChatGPT's opening lines: "It was a beautiful spring day in North Carolina, and the birds were chirping, the bees were buzzing, and the politicians were scheming. As I drove through the winding roads of the state, I couldn't help but feel a sense of dread in the pit of my stomach. You see, in North Carolina, politics isn't just a game — it's a blood sport."
2. 🤑 N.C.'s hospital CEOs are raking it in
Executives that lead North Carolina's largest hospital systems have made more than $1.75 billion over the last twelve years, a report released Wednesday by the state treasurer's office found.
Why it matters: Hospital CEOs here have raked in millions over the last decade — and most have doubled their salaries in at least five years — as an increasing number of Americans have struggled to afford health care and are delaying medical treatments.
"Nonprofit hospital executives have enriched themselves while fueling a crisis of health care affordability," the report notes.
By the numbers:
The nine largest hospital systems paid their CEOs a combined total of $38.7 million in 2019, the equivalent of pay for nearly 600 nurses, who made an average of around $67,000 that year, according to the report.
Duke's CEO made $2.7 million in 2020 — up 120% from 2016.
UNC Health CEO Wesley Burks made $3.1 million in 2021. UNC Rex President Gary Park made $3.4 million that year.
3. The Tea: Ready for hockey weather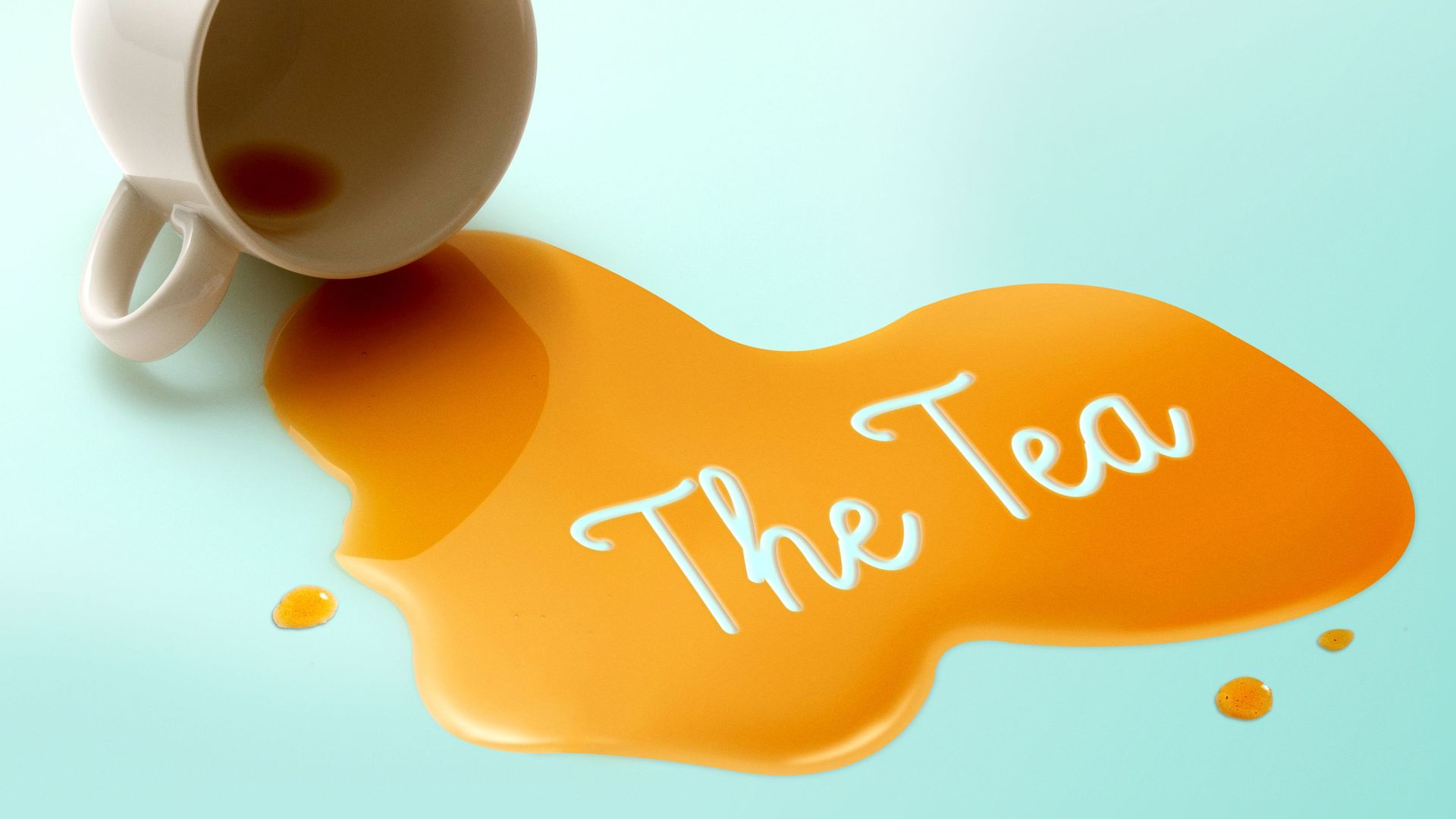 🚌 Chapel Hill and Carrboro schools will now pay bus drivers at least $20 per hour under a proposal approved Tuesday. (CBS17)
🏘️ Durham is funneling $10 million of federal COVID relief money to more than 400 new affordable housing units. (News & Observer🔒 )
🏒 Looks like temperatures will be in the 40s during the Carolina Hurricanes outdoor hockey game on Saturday night, as this week's spring-like weather cools down this weekend. (WRAL)
At least 24 statues and monuments to the Confederacy have been removed across North Carolina in recent years. But in small towns like Edenton, the progress of removal has stalled and divided the community. (WUNC)
4. Some Assembly Required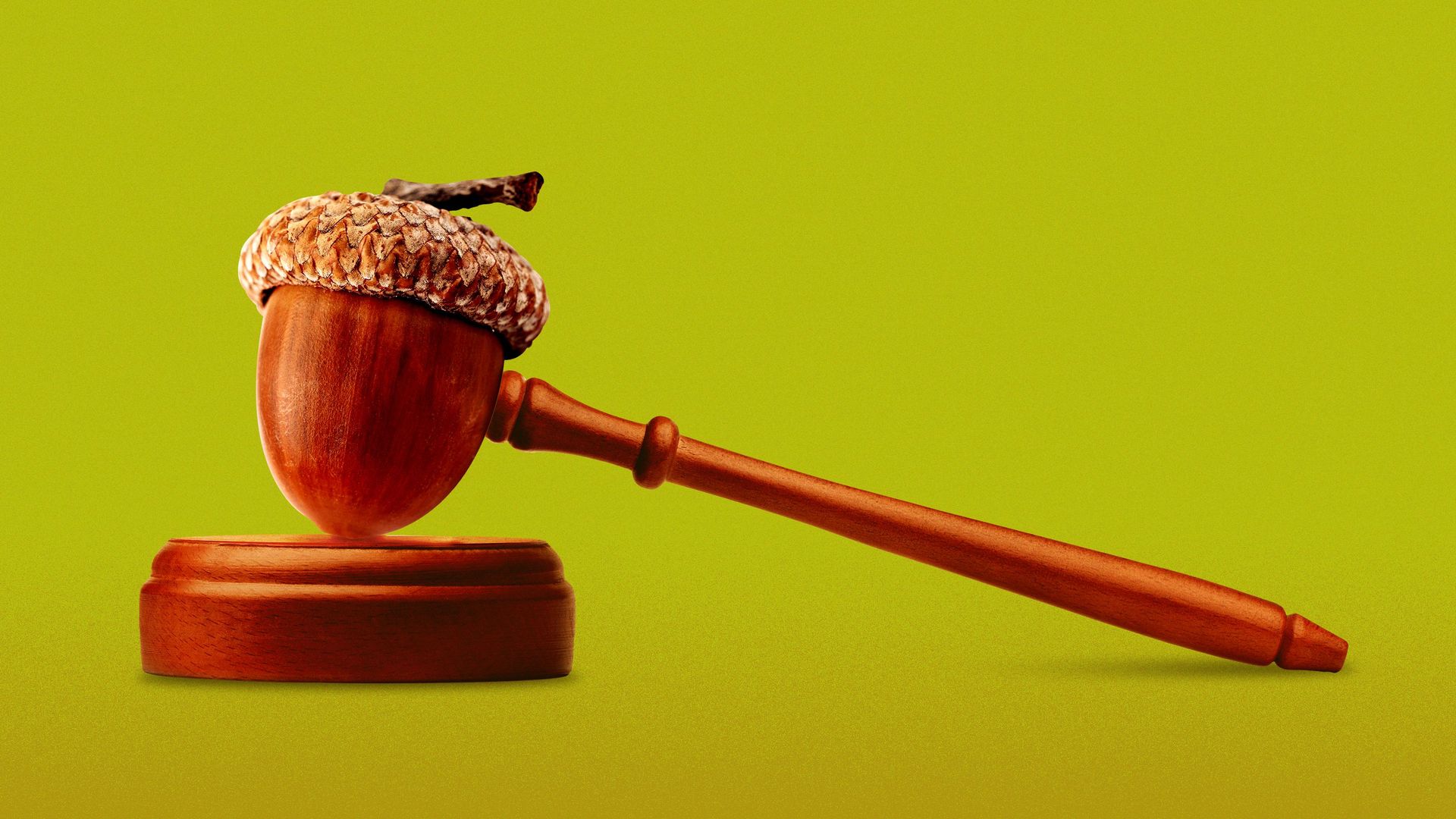 Lucille here, with your weekly dose of what's happening in North Carolina's legislature.
This week, lawmakers advanced gun legislation that would remove permit requirements for pistols, allow guns in churches and create an initiative to educate the public about safe firearm storage.
It's expected to pass the Senate today and should make it to the governor's desk in the coming weeks, where it will likely be met with a veto.
Republicans only need the support of one House Democrat to override him, though, and they appear to have it: Democratic Rep. Michael Wray has backed the measure that would repeal permit requirements.
😱 So you're saying there's a chance? Medical marijuana is back again this year and received its first hearing yesterday. It still has a long way to go before we'll know whether it has a shot at becoming law, but for now, it's making its way through the process.
✏️ Wake County's only Republican lawmaker proposed a bill that would make Wake County commissioners' races nonpartisan and would only let residents vote for candidates running in their districts.
Currently, voters elect all seven commissioners.
A new career is waiting for you
5. Take a spontaneous trip to Mardi Gras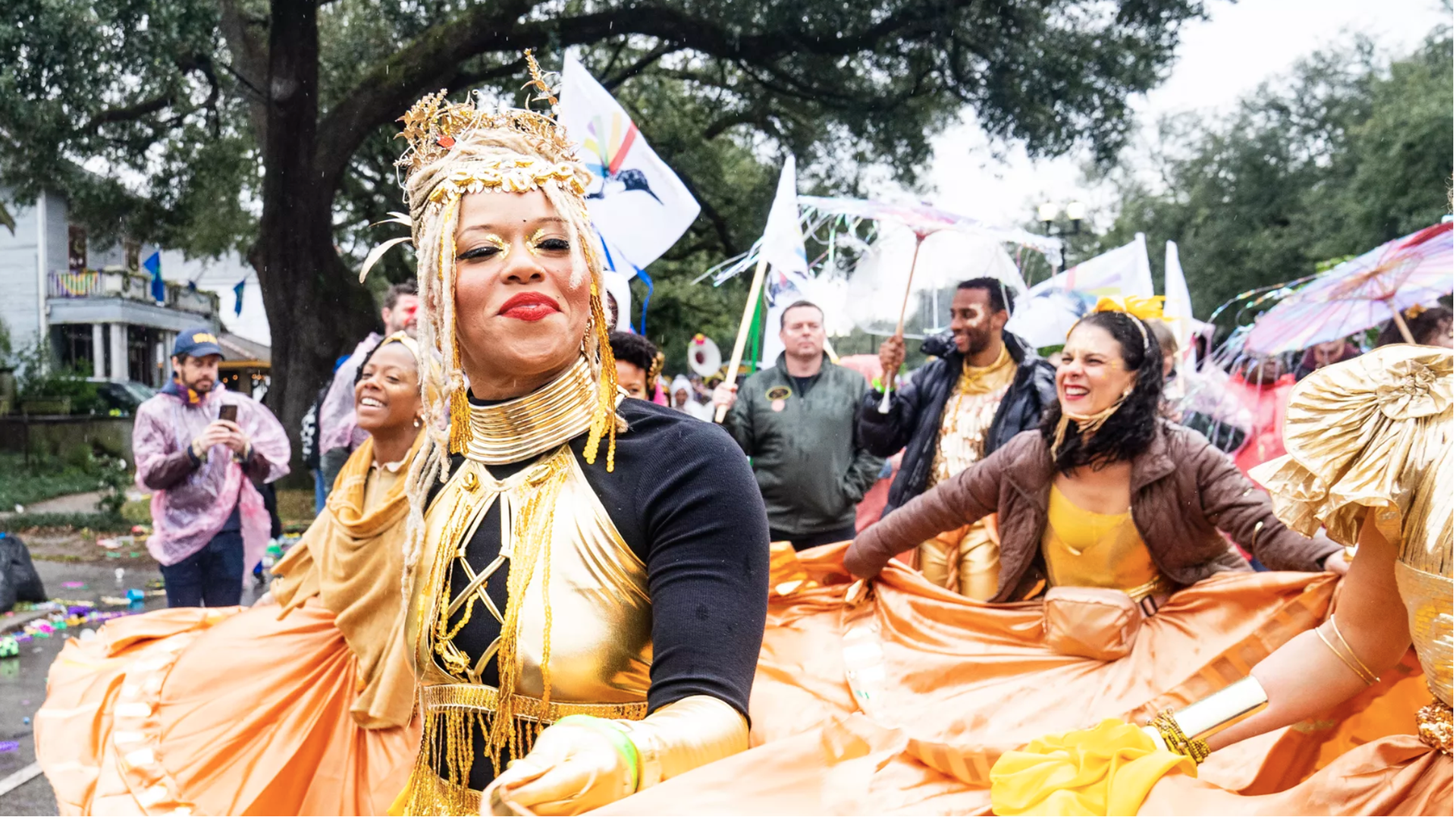 Mardi Gras returns in full in New Orleans for the first time since 2020, meaning it's back to the usual shenanigans for the "greatest free show on Earth."
Driving the news: If you're up for a spontaneous weekend trip in the buildup to Mardi Gras day next Tuesday, Feb. 21, our new Axios New Orleans reporter Chelsea Brasted has put together a last-minute guide for you.
Or just take her recommendations for your next visit — especially as RDU just added a seasonal, non-stop flight to New Orleans from Breeze Airways.
🏈 Zachery kinda wants the Panthers to sign Derek Carr.
😍 Lucille's best friend sent her warm cookies from Tiff's Treats for Valentine's Day and they were absolutely everything.
This newsletter was edited by Jen Ashley and copy edited by Lucia Maher.