Axios Raleigh
December 15, 2022
Happy one more day until the weekend.
☔ Today's weather: Rain throughout the day and a high near 50°.
📮 Situational awareness: If you're mailing Christmas cards or packages and want them to arrive before Christmas, Dec. 17 — this Saturday — is the U.S. Postal Service deadline for first-class mail.
It's Dec. 19 for priority mail service and Dec. 23 for priority mail express service.
Today's newsletter is 966 words — a 3.5-minute read.
1 big thing: Neighborhoods are split on growth
Newly released precinct level data is giving a clearer picture of how Raleigh voted in last month's mayoral election.
Why it matters: The data, provided by the state Board of Election, gives a glimpse of how different neighborhoods navigated an election dominated by the topic of how the city should grow.
While Mayor Mary-Ann Baldwin won re-election — garnering 47% of the vote to challengers Terrance Ruth's 41%, and DaQuanta Copeland's 10% — she lost her majority on the council that had helped her push through much of her agenda.
Driving the news: Baldwin lost several precincts in some of Raleigh's most expensive and oldest neighborhoods in Districts E (northwest Raleigh and neighborhoods north of downtown) and D (west Raleigh and parts of downtown) that she won in 2019.
The Five Points area became a hot spot of opposition to Baldwin's reform of rezoning laws, which made the construction of duplexes and townhomes legal by-right in most of the city rather than just single-family homes.
Many of those precincts are located in District E, which elected City Council newcomer Christina Jones over incumbent and Baldwin ally David Knight.
What they're saying: Frank Hielema, a Five Points resident and organizer of the Save Our Neighborhoods group, which opposed zoning reform, told Axios dismay over potential added density in traditional single-family neighborhoods flipped voters in District E.
One specific project that would tear down a historic home at 908 Williamson Dr. and replace it with 17 new townhomes lit the powder keg, he said. Because of the reforms, that project no longer needs to win a rezoning.
"That [project] stimulated the citizens in this neighborhood and those around us into action," he said.
Yes, but: Baldwin, who raised significantly more money than other candidates, kept it close in many of the neighborhoods she lost, made gains in Southeast Raleigh and won much of North Raleigh, which helped her clinch victory.
What's next: Baldwin knows that the Raleigh City Council will debate more in the coming months than it has in previous years, when votes often went her way 7-1.
Newcomers to the council will "have to communicate to us some of the things they want to achieve and we need to work together," she said in the moments after winning re-election.
2. A struggling hurricane recovery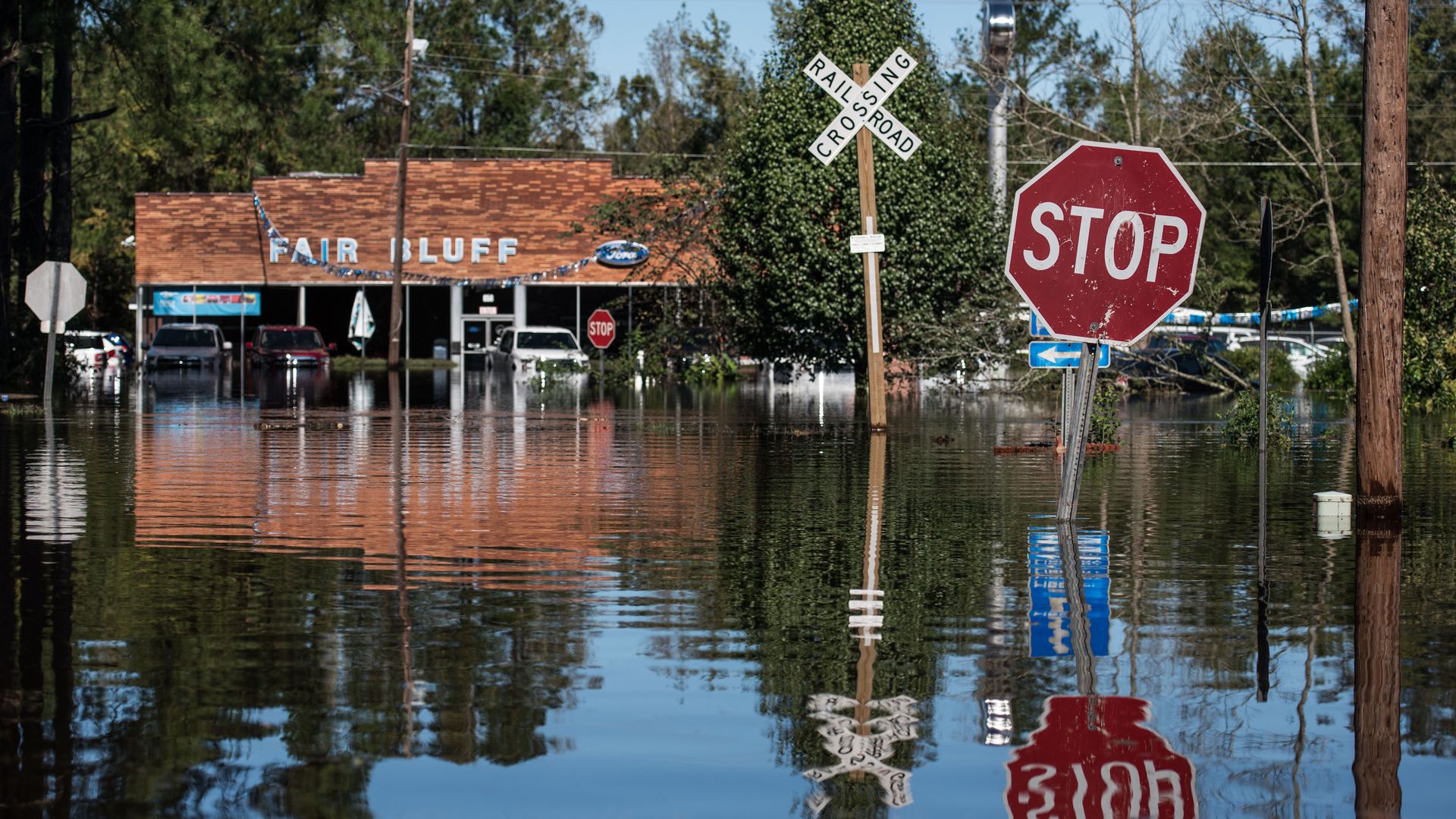 Lawmakers yesterday blasted North Carolina's efforts to rebuild destroyed homes from 2016's Hurricane Matthew.
Driving the news: State Sen. Danny Britt said Laura Hogshead, director of N.C. Office of Recovery and Resiliency, should resign for the agency's failure to help the state recover from the hurricane.
"If you were in the private sector, you would have been fired a long time ago," Britt said during a N.C. General Assembly committee meeting.
Why it matters: Families across Eastern North Carolina are still living in poor conditions years after the hurricanes hit, even though they've sought relief, reporting from N.C. Policy Watch's Lisa Sorg has shown.
"These are real people, not just figures on a spreadsheet, not just 'applicants.' They have been traumatized by Hurricane Matthew — and in some cases, Florence," Sorg wrote in May. "And they're still living in motels, with relatives, in [damaged] houses, in travel trailers, for months, even years."
Details: North Carolina received more than $700 million from the federal government since Matthew and Florence to rebuild and repair homes. But more than 3,000 applicants are still waiting for their homes to be fixed, WRAL Reported.
More than 1,000 complaints about the work of the state's contractors have been filed, Policy Watch reported.
Go deeper: Read Policy Watch's investigation into the struggling recovery.
Editor's note: This story has been corrected to reflect that North Carolina received more than $700 million from the federal government to rebuild and repair homes after hurricanes Matthew and Florence, not $700 billion.
3. The Tea: Headlines worth reading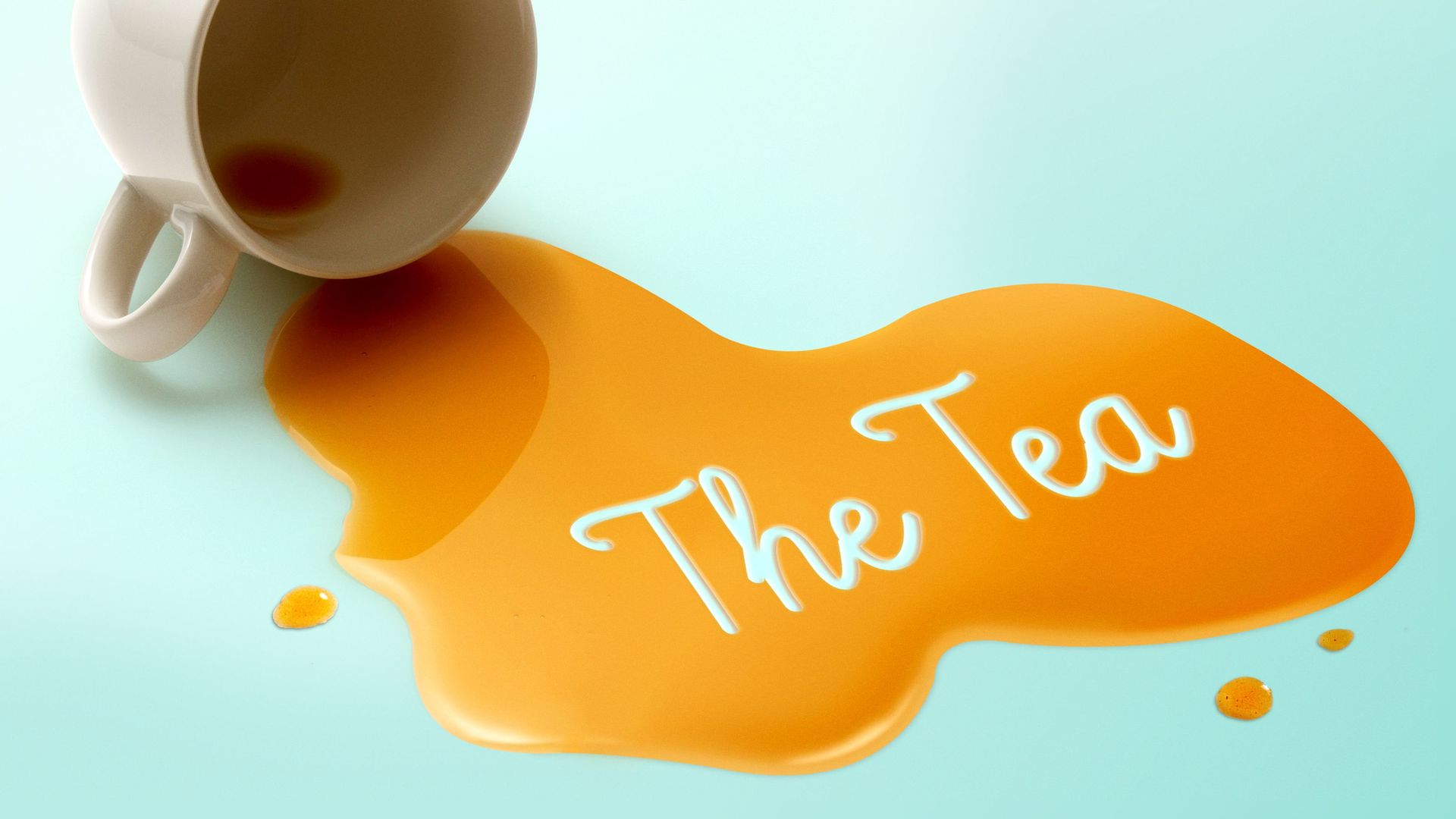 🏠 Wolfspeed CEO Gregg Lowe sold his home in Chatham County for $5.6 million — $2 million less than its listing price two years ago. (Triangle Business Journal🔒)
A pedestrian was hit by a car and killed yesterday morning near the intersection of Glenwood Avenue and Hollyridge Drive in Northwest Raleigh. (The News & Observer)
It's the fifth pedestrian fatality in Raleigh in the past month alone.
⚡ N.C. General Assembly leaders say they will review what can be done to further protect the state's energy grid following the Moore County attack. (Associated Press)
A bullet was shot into downtown Raleigh's Roshambo Beverage Co. (two blocks east of Moore Square) on Tuesday while customers were inside. (WRAL)
4. 🏠 Price rise could be losing momentum
Buying a house in the Raleigh metro area will cost around 1.7% more over the next year, Zillow predicts — a much smaller rate of growth than the area has seen in recent years.
Durham, however, is forecasted to see prices grow by 3.1%.
Driving the news: Raleigh ranks 39th among cities predicted to see the greatest increases in home prices between October 2022 and October 2023. Durham ranked No. 16.
Of the 100 most populous metro areas included in the data, Knoxville, Tenn. is expected to see the highest increase (4.6%).
Winston-Salem ranks second (4.5%), and Charlotte ranks ninth (3.6%).
A new career is waiting for you
5. 🌮 Now on the streets: Breakfast tacos
North Carolina is the land of the biscuit, but a new breakfast item is slowly infiltrating the region: the breakfast taco.
Driving the news: Once just a dietary staple of Texas, you can now find breakfast tacos in both Raleigh and Durham — a development sure to make our many Austin transplants happy.
In Durham, Lady Bird Tacos recently opened a food cart in front of the Remedy Room bar at 347 W. Main St.
The cart is the brainchild of Rob Montemayor, a Texas native and a co-owner of the adjacent Remedy Room and Rubies on Five Points.
The tacos come in many flavors, mixing eggs and cheese with ingredients like chorizo, tomatoes, jalapeños and potatoes inside a flour tortilla.
In Raleigh, Austin chain Torchy's has an extensive breakfast taco menu. The recently introduced food truck Mr. Burro offers them as well, according to Raleigh Mag.
🍹 Lucille would like to remind everyone that she firmly believes William & Co is the best bar in Raleigh. That's it. That's the tweet.
🌮 Zachery is still full from eating breakfast tacos.
Sign up for Axios Raleigh. We've got something new to taco 'bout every day.
This newsletter was edited by Jen Ashley and copy edited by Azi Najafi.