https://www.axios.com/newsletters/axios-pro-rata-fd6b2acf-0a0d-4b41-bcd3-0c71edc3fe19.html?chunk=0#story0
Top of the Morning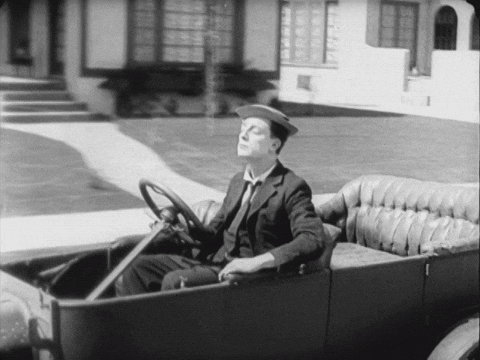 Abraaj Capital is one of private equity's most active and influential investors in emerging markets like the Middle East, with $13.6 billion in capital under management and a portfolio of more than 200 companies. It also appears to be falling apart.
Why it matters: Private equity firms promise to help grow businesses via operational expertise. But if a firm doesn't even have its own house in order, how can it credibly make its case to prospective portfolio companies?
Here's the chronological rundown, all from the past two months:
Several LPs in a $1 billion Abraaj healthcare fund — including the Bill & Melinda Gates Foundation — felt some called capital had been misappropriated and hired a forensic accountant.
Abraaj itself hired KMPG to investigate, and claimed the auditing firm found no evidence of wrongdoing.
Abraaj founder and CEO Arif Naqvi said he would separate the firm's fund management business from its holding company (i.e., balance sheet), and step down from the former. No explanation for why he would resign if Abraaj had been absolved of wrongdoing.
Abraaj named three managing partners who would remain with the firm in full-time capacities and as members of the global investment committee. At least one had already resigned at the time of that statement, while another is said to be leaving. Also out is the firm's CFO.
The "team page" on Abraaj's website has been empty for weeks.
Abraaj suspended fundraising for a its latest flagship fund, which already had closed on $3 billion of its $6 billion target. Those early commitments won't be called.
The firm canceled its annual Abraaj Week event.
Bottom line: Limited partners rarely raise a stink over accounting issues but, if they do, it reflects that the general partner's problems likely go a lot deeper than calculations.
https://www.axios.com/newsletters/axios-pro-rata-fd6b2acf-0a0d-4b41-bcd3-0c71edc3fe19.html?chunk=1#story1
The BFD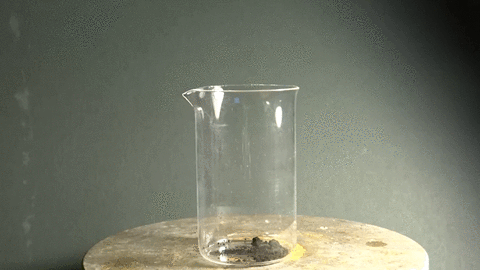 The Carlyle Group and GIC have agreed to acquire the specialty chemicals unit of Akzo Nobel (Amsterdam: AKZA) for €10.1 billion (including debt).
Why it's the BFD: Because mega-buyouts are back, regardless of sector, geography or record-high public equity prices.
Plus, this one has some interesting history in that Carlyle quick-flipped Axalta Coatings, which last fall discussed a merger with Akzo Nobel.
Bottom line: "Akzo's chemicals are used in a wide range of products from plastic bags to solar panels. The sale is a key part of the Amsterdam-based manufacturer's plan to boost its share price to appease Elliott Management, the U.S. activist hedge fund, and other shareholders after successfully fending off a $27.6 billion takeover bid last year from U.S. rival PPG Industries" — Ben Dummett, WSJ
https://www.axios.com/newsletters/axios-pro-rata-fd6b2acf-0a0d-4b41-bcd3-0c71edc3fe19.html?chunk=2#story2
Venture Capital Deals
• Intercom, a maker of software for communicating with customers, has raised $125 million in Series D funding at a valuation of $1.3 billion. Kleiner Perkins led, and was joined by return backers like GV. http://axios.link/PdIR
🚑 Adagene, a Chinese antibody discovery and development company, raised $50 million in Series C funding. Sequoia Capital China led, and was joined by New World TMT, AVIC Trust, King Star Capital and Gopher Asset Management. http://axios.link/dLY9
• Mydream+, a Chinese co-working space company, raised $48 million in Series B funding. Ocean Link led, and was joined by return backers Joy Capital and M31 Management Fund. http://axios.link/tGVT
• Wizeline, a San Francisco-based online platform for outsourced product development, raised $43 million in Series B funding led by Apax Digital. www.wizeline.com
• Canopy, a Lehi, Utah-based provider of cloud software for tax and accounting practice management, raised $30 million in new funding. NEA led, and was joined by Wells Fargo Strategic Capital, Pelion Ventures, University Growth Fund and EPIC Ventures. www.canopytax.com
🚑 Calm, a San Francisco-based meditation app, is raising over $25 million at around a $250 million valuation, per CNBC. Insight Venture Partners is leading. http://axios.link/m7uQ
🚑 HealthPlus, a Nigerian pharmacy chain, has raised $18 million from Alta Semper Capital. www.healthplus.com.ng
• Myriota, an Australian startup focused on nano-satellite IoT connectivity, raised US$15 million in Series A funding. Main Sequence Ventures and Blue Sky VC co-led, and were joined by Boeing HorizonX Ventures, Singtel Innov8 and Right Click Capital. www.myriota.com
• Spring Labs, a blockchain-based data exchange network, has raised $14.75 million in seed funding. August Capital led, and was joined by Victory Park Capital, GreatPoint Ventures, and Pritzker Group Venture Capital, Multicoin Capital, Wavemaker Genesis and Jump Capital. www.springlabs.com
• Opentrons, a New York-based lab automation startup, raised $10 million in seed funding. Khosla Ventures led, and was joined by Lerer Hippeau, YC Continuity Fund and Jeff Kindler. www.opentrons.com
• Nebenan, a German social network for neighborhoods, raised €16 million in Series A funding. BurdaPrincipal Investments led, and was joined by seed backers Lakestar, Deutsche Telemedien, NWZ and PD Ventures. www.nebenan.de
https://www.axios.com/newsletters/axios-pro-rata-fd6b2acf-0a0d-4b41-bcd3-0c71edc3fe19.html?chunk=3#story3
Private Equity Deals
• Gores Group has acquired TurbineAero, a Chandler, Ariz.-based aerospace component MRO service provider. www.turbineaero.com
🚑 Manipal Health Enterprises, an Indian hospital chain backed by TPG Capital, has made an unsolicited offer to acquire rival Fortis Healthcare. http://axios.link/kevS
• Marlin Equity Partners has acquired Roaring Penguin, an Ottawa-based provider of email security solutions. www.roaringpenguin.com
• Narrow Gauge Capital has acquired Class Appraisal, a Birmingham, Mich.-based provider of real estate asset valuation and appraisal management solutions to the residential mortgage industry. ICG Strategic Equity and Aberdeen Standard Investments co-invested. www.classappraisal.com
• Polaris Private Equity has acquired a majority stake in Danish interior design company Menu. www.menu.as
• Silver Oak Services Partners has sponsored a recap of Brilliant Staffing, a provider of temp and permanent IT, finance and accounting professionals in the Chicago and South Florida markets. www.brilliantfs.com
• Southeastern Grocers, a Lone Star Funds-backed operator of supermarket chains Winn-Dixie and Bi-Lo, filed for Chapter 11 bankruptcy protection. http://axios.link/GQ1B
• TCV has agreed to acquire a control stake in Watermark, a provider of assessment software for higher education. www.watermarkinsights.com
🚑 Thompson Street Capital Partners has agreed to acquire Transnetyx, a Memphis, Tenn.-based automated genotyping company. www.transnetyx.com
https://www.axios.com/newsletters/axios-pro-rata-fd6b2acf-0a0d-4b41-bcd3-0c71edc3fe19.html?chunk=4#story4
Public Offerings
🚑 Aslan Pharmaceuticals, a Singapore-based oncology therapeutics developer, filed for an $86.25 million IPO. It plans to trade on the Nasdaq under ticker ASLN, with Leerink Partners as lead underwriter. The company already is listed in Taipei with a market cap of around $193 million.
• Smartsheet, a Bellevue, Wash.-based SaaS platform for managing and automating collaborative work, filed for a $100 million IPO. It plans to trade on the NYSE under ticker SMAR, with Morgan Stanley as lead underwriter. The company reports a $49 million net loss on $111 million in revenue for 2017, and has raised around $120 million from firms like Insight Venture Partners (32.1% pre-IPO stake), Madrona Venture Group (28.4%), Sutter Hill Ventures (5.4%) and Summit Partners. http://axios.link/ljbB
• YETI Holdings Inc., an Austin, Texas-based maker of branded coolers and other outdoor and recreational products, has withdrawn its IPO registration (originally filed in 2016). The company is owned by Cortec Group.
https://www.axios.com/newsletters/axios-pro-rata-fd6b2acf-0a0d-4b41-bcd3-0c71edc3fe19.html?chunk=5#story5
More M&A
• American Express (NYSE: AXP) last year paid around £10 million to quietly acquire Cake Technologies, a British mobile payment app, per TechCrunch. http://axios.link/gTJe
• CEFC China Energy is seeking a buyer for its entire global property portfolio, valued at over $3.2 billion, per Bloomberg. http://axios.link/0Bm0
🚑 GlaxoSmithKline (LSE: GSK) has agreed to buy out Novartis' (Swiss: NOVN) 36.5% stake in their joint consumer health business, which includes such OTC products as toothpaste brands Aquafresh and Sensodyne, for $13 billion. http://axios.link/SxiB
• Foxconn has agreed to acquire Belkin, a Los Angeles-based maker of connectivity devices, for $866 million in cash. http://axios.link/Yl3j
⛽ Green Investment Group, a unit of Macquarie Group (ASX: MQG), has acquired a 25% stake in British offshore wind farm Westermost Rough from Marubeni (Tokyo: 8002). http://axios.link/LTNu
• JLL (NYSE: JLL) has acquired Stessa, a San Francisco-based SaaS platform for real estate asset management. www.stessa.com
• MariaDB, a Finland-based open-source database development company, has acquired Bulgaria-based business analytics company MammothDB. MariaDB recently raised €22.9 million in funding led by Alibaba, while MammothDB backers included 3TS Capital Partners. http://axios.link/jrdg
https://www.axios.com/newsletters/axios-pro-rata-fd6b2acf-0a0d-4b41-bcd3-0c71edc3fe19.html?chunk=6#story6
Fundraising
• Harrison Metal has closed its fifth seed-stage fund with $68 million. http://axios.link/xviL
• Lightspeed Venture Partners is raising up to $1.8 billion for a pair of new funds, per SEC filings.
• SeaLink Capital Partners, an Indian mid-cap private equity firm, closed its debut fund with $315 million. www.sealinkcap.com
https://www.axios.com/newsletters/axios-pro-rata-fd6b2acf-0a0d-4b41-bcd3-0c71edc3fe19.html?chunk=7#story7
It's Personnel
• Deutsche Bank reportedly is seeking to replace CEO John Cryan. http://axios.link/4dAC
• Ryan Flanders has joined Monroe Capital as a VP of investor relations and marketing. He previously led private debt products for Preqin. www.monroecap.com
• Paul Sagan, former CEO of Akamai, is now a general partner with General Catalyst. He had originally joined the firm as an XIR partner.
https://www.axios.com/newsletters/axios-pro-rata-fd6b2acf-0a0d-4b41-bcd3-0c71edc3fe19.html?chunk=8#story8
Final Numbers: Spotify listing prep