Axios Pro Rata
November 21, 2019
Situational awareness: Xerox has threatened to go hostile in its efforts to acquire HP, per a letter sent by Xerox to the HP board of directors.
Top of the Morning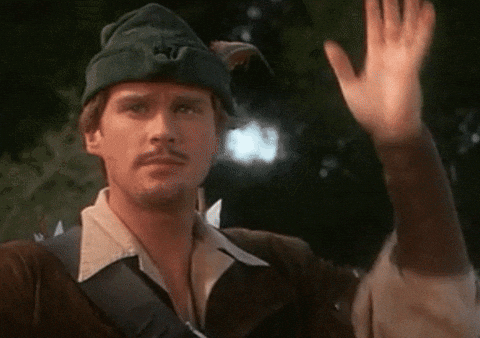 Charles Schwab is in talks to buy TD Ameritrade, according to multiple media reports this morning.
Why it matters: This would create a discount brokerage behemoth with over $5 trillion in assets under management.

The combined company would be just behind BlackRock ($6.9 trillion) and Vanguard ($5.6 trillion). Schwab already was in third place with $3.85 trillion but, as Axios' Courtenay Brown emails me, adding TD Ameritrade closes the gap quite a bit.

Market reax: TD Ameritrade stock jumped around 25% in early trading, giving it a $22.4 billion market cap, while Schwab moved mildly higher.
Bigger picture: Both Schwab and TD Ameritrade recently killed their online trading commissions, in an effort to blunt the rise of Robinhood, which this past summer was valued at $7.6 billion by venture capitalists.
Neither company is commenting, although both CNBC and Fox Business report that an official announcement could come as early as today.
🐔 Crying fowl: Two co-founders of Tyson Foods' venture capital unit plan to leave the poultry giant by year-end, Axios has learned.
At issue was a corporate requirement that the Chicago-based team relocate to Tyson HQ in Arkansas. The result is pending departures of managing director Reese Schroeder and CFO Tom Mastrobuoni.
This is the corporate VC group we last discussed in the context of its pre-IPO investment and sale of shares in Beyond Meat.
A Tyson spokesman declined comment on its future plans for the group, which is formally led by Tyson's Arkansas-based general counsel.
🚗 General Motors yesterday sued Fiat Chrysler, alleging that Fiat bribed autoworker union officials to corrupt the bargaining process with GM.
Reuters reports that the suit will not cause either Fiat Chrysler or Peugeot owner PSA Group to reconsider valuations or other terms tied to their pending $50 billion merger.
• Dem debate: Zero mention of private equity last night, even when Sen. Elizabeth Warren was asked a question about affordable housing — an issue on which she's proposed new regulations on corporate landlords like The Blackstone Group's Invitation Homes.
Sen. Cory Booker did mention "VC dollars" at one point, when he argued that Democrats shouldn't discuss taxing wealth to the exclusion of creating wealth, although it's unclear how many viewers knew what "VC dollars" means.
• Today in SoftBank: Apple has joined Intel in an antitrust suit against Fortress Investment Group, a unit of SoftBank.
Intrigue: Apple is an investor in SoftBank Vision Fund, and has been expected to re-up for Vision Fund 2.
Per Reuters: "Intel and Apple allege that Fortress and firms it either owned or whose patent portfolios it effectively controlled - and which do not make any technology products - stockpiled patents for the primary purpose of suing technology companies."
🎧 Pro Rata Podcast digs into the latest on the Hong Kong protests. Listen here.
The BFD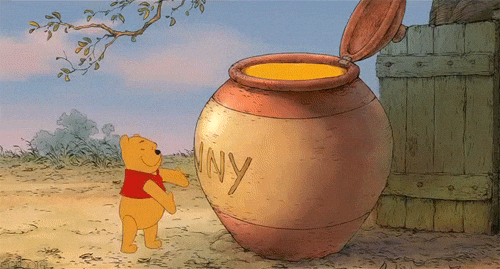 PayPal (Nasdaq: PYPL) agreed to buy Honey, an app and browser plug-in for e-commerce coupons, for around $4 billion in cash and stock.
Why it's the BFD: It's PayPal's largest-ever acquisition, and the largest-ever purchase of a Los Angeles-based tech startup.
ROI: Honey had raised around $55 million from Anthos Capital, Citi Ventures, and Wonder Ventures. One source tells me that the company's most recent valuation was around $700 million.
Bottom line: "Once installed, Honey tracks price changes on retailer websites but can also automatically input coupon codes when a user enters an online checkout. If no coupons are available, Honey may also offer loyalty points that can be redeemed as gift cards. Given that PayPal already has 24 million online merchants, its latest acquisition will allow it to better target and personalize experiences for consumers the minute they arrive on a website." — Matt Brian, Engadget
Venture Capital Deals
• Celonis, a German provider of business process analytics, raised $290 million in Series C funding at a $2.5 billion valuation. Arena Holdings led, and was joined by Ryan Smith (Qualtrics), Tooey Courtemanche (Procore), and return backers Accel and 83North. www.celonis.com
🚑 GenapSys, a Redwood City, Calif.-based genome sequencing company, raised $90 million in Series C funding led by Foresite Capital. http://axios.link/kLc9
🚑 Werewolf Therapeutics, a Cambridge, Mass.-based developer of cancer drugs, raised $56 million in Series A funding. MPM Capital and Longwood Fund co-led, and were joined by Taiho Ventures, Arkin Bio Ventures, UPMC Enterprises and DC Investment Partners. http://axios.link/Sgg4
🐼 BigPanda, a Mountain View-based autonomous ops platform, raised $50 million in Series C funding. Insight Partners led, and was joined by return backers Sequoia Capital, Battery Ventures, and Mayfield. http://axios.link/ekgk
• Perfios, an India-based provider of software for aggregating and analyzing financial data, raised nearly $50 million in Series B funding co-led by Warburg Pincus and Bessemer Venture Partners. http://axios.link/eLDx
• Vouch, a provider of business insurance to startups, raised $45 million in Series B funding led by YC Continuity Fund. http://axios.link/U9NN
• N3twork, a San Francisco-based games publisher, raised $40 million in Series C funding from Griffin Gaming Partners, Galaxy Digital Capital, KPCB Holdings, Korea Investment Partners, TABLE, Blue Planet Software, and Ocean Road. http://axios.link/Xq6E
🚑 Immunitas Therapeutics, a Boston-based immuno-oncology startup, raised $39 million in Series A funding. Bayer and Novartis co-led, and were joined by Evotec, M Ventures, and Alexandria Venture Investments. http://axios.link/TcwJ
• Bison Trails, a blockchain protocols startup, raised $24.5 million in Series A funding from Kleiner Perkins, Coinbase Ventures, ConsenSys, A Capital, Collaborative Fund, Sound Ventures, Galaxy Digital, and Initialized Capital. http://axios.link/9jBP
• Starburst, a Boston-based data analytics modernization startup, raised $22 million led by Index Ventures. http://axios.link/y0CI
• Mythical Games, a Los Angeles-based game publisher focused on "player-owned economies," raised $19 million. Javelin Venture Partners led, and was joined by Avon Ventures, Alumni Ventures, Hashed, and return backers Galaxy Digital and Struck Capital. http://axios.link/Tto0
• Banyan Security, a San Francisco-based provider of secure remote access solutions, raised $17 million. Shasta Ventures led, and was joined by Unusual Ventures. www.banyansecurity.io
• CHEQ, a New York-based ad fraud prevention startup, raised $16 million in Series B funding co-led by Battery Ventures and MizMaa Ventures. http://axios.link/QwMJ
• Samasource, a San Francisco-based AI training data provider, raised $14.8 million in Series A funding. Ridge Ventures led, and was joined by Social Impact Ventures, Bestseller Foundation and Bluecrest Limited Capital. http://axios.link/uSml
• Loom Systems, a San Francisco-based developer of a predictive AI ops platform, raised $10 million. Flint Capital led, and was joined by JVP, Meron Capital, and 31Ventures. www.loomsystems.com
• Inhabitr, a Chicago-based furniture rental startup, raised $4 million in Series A funding led by Great North Labs. http://axios.link/Sj83
Private Equity Deals
• Cinven, Astorg, and ADIA agreed to buy LGC Group, a scientific testing and measurement firm, from KKR for around £3 billion. http://axios.link/0VMG
• Gen Cap America agreed to buy Griffin Gear, a Roebuck, S.C.-based maker of replacement gears and provider of gearbox rebuilds for industrial applications. www.griffingear.com
Public Offerings
• Canaan, a Chinese cryptocurrency mining equipment maker, raised $90 million in its IPO. The company priced 10 million shares at $9, for an initial market cap of $1.4 billion. It will trade on the Nasdaq (CAN) and used Credit Suisse as lead underwriter. Canaan originally filed for a $400 million IPO. http://axios.link/67ga
• FDJ, a French lottery operator, raised 1.89 billion in its Paris IPO. http://axios.link/vIjy
• SITime, a Santa Clara, Calif.-based MEMS company being spun off of Japan's MegaChips, raised $56 million in its IPO. The company priced 4.3 million shares at $13 (low end of range), for an initial market cap of $186 million. It will trade on the Nasdaq (SITM) with Barclays as lead underwriter. http://axios.link/zMxI
• YX Asset Recovery, a Chinese consumer debt collector, postponed a U.S. IPO designed to raise upwards of $90 million. http://axios.link/CLBf
Liquidity Events
• Ardian hired Macquarie to find a buyer for German professional loudspeaker maker D&B Audiotechnik, which could fetch more than €600 million, per Reuters. http://axios.link/8lyJ
• MetLife (NYSE: MET) agreed to buy Bequest, a New York-based online platform for creating wills and estate-planning documents. Bequest had raised an undisclosed amount of funding from m Vayner/RSE, YC, Switch VC, Sound Ventures, and 500 Startups. http://axios.link/IyWe
• Middleby (Nasdaq: MIDD) agreed to buy Brava, a Newark, Calif.-based maker of connected ovens, for an undisclosed amount of cash and stock. Brava had raised over $60 million from firms like True Ventures, TPG Growth, Lightspeed Venture Partners, Rise Fund, Cowboy Ventures, CAA Ventures, Lead Edge Capital, Next Coast Ventures, and DGNL Ventures. http://axios.link/QTul
• Sonos (Nasdaq: SONO) acquired Snips, a French voice assistant startup, for $37 million in cash. Snips had raised around $17 million from firms like Korelya Capital, Eniac Vntures, and MAIF Avenir. http://axios.link/dhJD
More M&A
• LVMH (Paris: LVMH) raised its bid for luxury jewelry retailer Tiffany & Co. (NYSE: TIF) to nearly $16 billion, with Tiffany agreeing to give LVMH confidential due diligence rights, per Reuters. http://axios.link/uUsX
• S&P Global (NYSE: SPGI) agreed to buy the ESG ratings business of RobecoSAM. http://axios.link/9PS6
🚑 Sanofi (Paris: SAN) is considering options for its consumer health unit, which could be worth $30 billion in a sale or float, per Bloomberg. http://axios.link/uXia
• Sony is in talks to buy a stake in listed Indian broadcaster Network18, per Bloomberg. http://axios.link/jNV7
• Standish Management, a fund administrator, agreed to buy Halsey Group, a Luxembourg-based fund and corporate services provider to international private equity and real estate investment firms. www.standishmanagement.com
Fundraising
🚑 GHO Capital raised €975 million for its second VC fund focused on European healthcare companies. http://axios.link/2Ou7
It's Personnel
• Hamilton Lane named Jeff Armbrister as global co-head of co-investments, and Mingchen Xia and Collwyn Tan as co-heads of Asia investments. www.hamiltonlane.com
• Kais Khimji joined Sequoia Capital as a partner, per his LinkedIn page. He previously spent two years as an associate with Insight Partners. www.sequoiacap.com
Final Numbers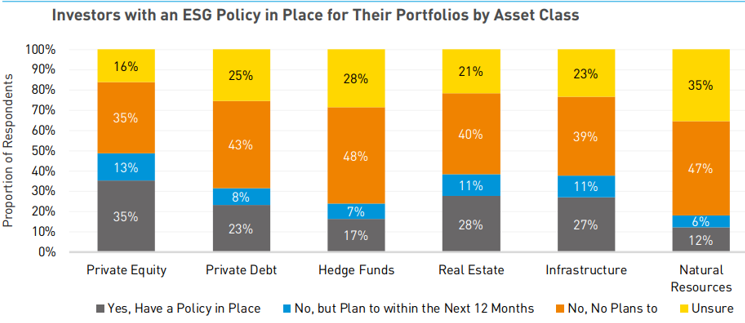 🎧 Thanks for reading Axios Pro Rata. Please ask your friends, colleagues, and millennial day traders to sign up here.