Axios Pro Rata
April 04, 2022
👋 Greetings from D.C., where I'm in town for tomorrow's Axios What's Next Summit. Register here for info and to join virtually.
Top of the Morning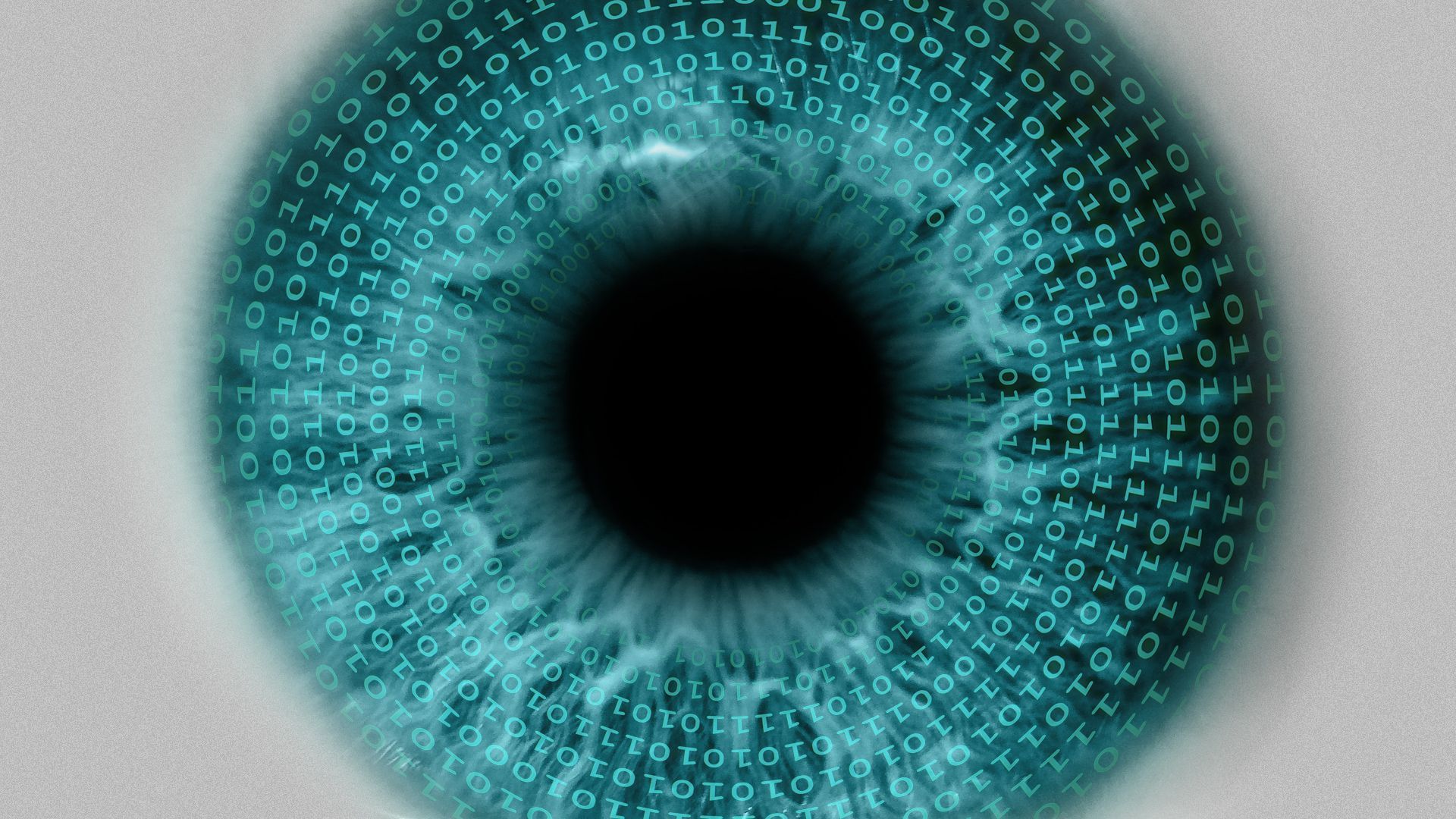 Private equity relies heavily on investment data, and firms pay big to the small handful of firms that can deliver it consistently and efficiently. Today, that universe is shifting.
Driving the news: Morningstar has agreed to buy Leveraged Commentary & Data from Standard & Poor's, and will integrate the private debt data giant into its PitchBook subsidiary.
The deal is valued at up to $650 million, including a $600 million up-front cash payment.
Behind the scenes: S&P agreed to sell several businesses to secure regulatory approval for its $44 billion merger with IHS Markit, which closed in February.
Morningstar kicked the tires on one of them, CUSIP, which ultimately sold to FactSet for $1.9 billion.
But it viewed LCD as the deeper strategic fit with PitchBook, which is much stronger on equity data than on debt data. Plus, there's the secondary benefit of weakening S&P's Capital IQ product, which PitchBook has always viewed as its top rival.
The sale process is said to have been competitive, which explains the multiple on LCD's $56 million in annual revenue.
By the numbers: LCD reports having more than 60 employees, while PitchBook founder and CEO John Gabbert says his company has over 2,500 people and "is nearing 8,000 institutional customers."
Gabbert also says there's no internal talk of a spinout for PitchBook, which Morningstar bought in 2017 for $225 million. "They've genuinely let us operate independently, which really is unusual."
The bottom line: Founded in 2006, PitchBook was much later to the PE data game than were firms like S&P. With this deal, it's become an 800 pound gorilla.
The BFD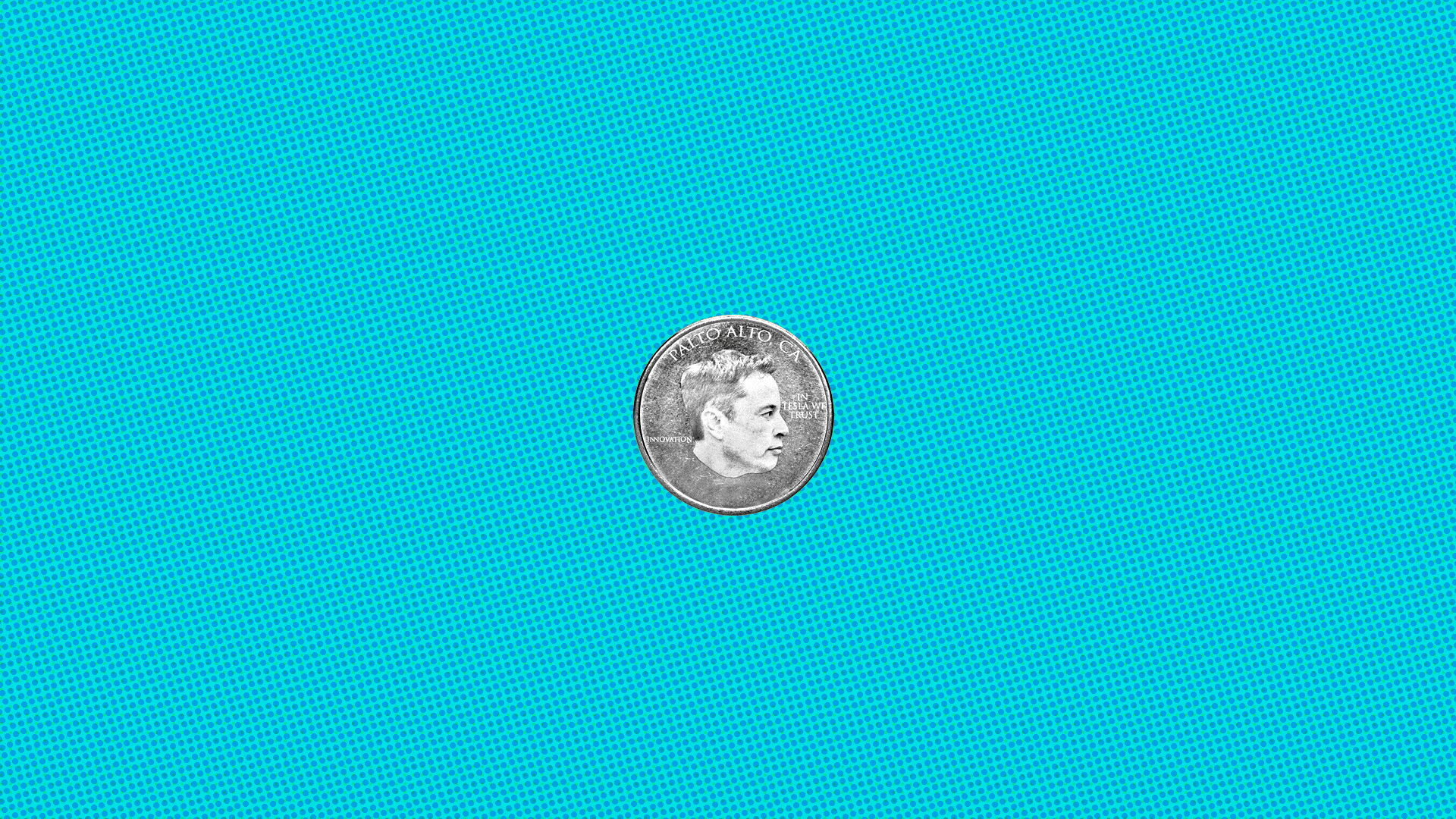 Elon Musk disclosed a 9.2% ownership stake in Twitter (NYSE: TWTR), sending the social media company's stock soaring more than 23% at the open.
Why it's the BFD: This intensifies speculation that Musk wants to buy Twitter, the platform on which he gets the most attention and in the most trouble.
Timeline: Musk bought the shares more than a month before asking Twitter followers if a new social media platform was needed to "adhere to free speech principles," and a subsequent tweet in which he said he was "giving serious thought" to building a rival.
By the numbers: At today's opening price, Musk's stake is worth around $3.5 billion.
Side note: So much for those who thought Musk would buy (and fix) Donald Trump's Truth Social. Speaking of which, still no S-4 from Digital World Acquisition Corp. and the app itself missed its deadline for becoming "fully operational" by the end of March. Plus, some top execs just quit. DWAC shares fell more than 10% at the open, hitting their lowest mark since last November.
The bottom line: Musk hasn't yet publicly commented on his stock purchase, or said what he might want. But the last time an activist investor faced off with Twitter, it ultimately resulted in Jack Dorsey's departure.
Venture Capital Deals
🐉 Shein, a Chinese fast-fashion company, is in talks with General Atlantic to lead a VC round at around a $100b valuation, per Bloomberg. The company previously raised in mid-2020 at a $15b valuation, from insiders like Tiger Global and Sequoia Capital China. http://axios.link/5auq
• Hadrian, an autonomous manufacturing startup focused on aerospace and defense, raised $90m in Series A funding from Lux Capital, Andreessen Horowitz, Lachy Groom, Caffeinated Capital, Founders Fund, Construct Capital and 137 Ventures. www.hadrian.co
🚑 4C Medical Technologies, a Minneapolis-based medical device maker focused on mitral regurgitation, raised $35.4m in Series C funding led by Hong Kong-listed MicroPort CardioFlow Medtech. http://axios.link/yqFH
• Budget Insight, a Paris-base aggregator of banking and financial data, raised $35m from PSG Equity. www.budget-insight.com
🚑 Season Health, an Austin, Texas-based "digital food pharmacy," raised $34m in Series A funding. Andreessen Horowitz led, and was joined by LRV Health and Company Ventures. http://axios.link/9Rtx
🚑 VideaHealth, a dental diagnostics startup, raised $20m in Series A funding. Spark Capital led, and was joined by Zetta Venture Partners and Pillar VC. www.videa.ai
• Leal, a Colombian consumer rewards startup, raised $10m in Series A funding co-led by Rakuten Capital and IDC Ventures. leal.co
• Pursuit, an SF-based tech job training startup, raised $10m led by Blue Earth Capital. http://axios.link/fj1T
• Datanomik, a Uruguayan B2B open finance API startup, raised $6m in seed funding led by Andreessen Horowitz. http://axios.link/oKg4
• Clockwork, a Chicago-based financial planning and analysis platform for small businesses, raised $2m from Underscore VC. www.clockwork.ai
• Mobile Premier League, an Indian mobile gaming company, is in talks to raise funding from FTX, per TechCrunch. http://axios.link/WmUB
Private Equity Deals
• Bain Capital said it's considering a takeover bid for all of Toshiba (Tokyo: 6502), after company management failed to secure shareholder support for a breakup plan. http://axios.link/xbuN
• Bain Capital agreed to acquire a 25% equity stake in IIFL Wealth Management, an Indian wealth and asset management firm, from General Atlantic and Fairfax India Holdings, for around $486m. http://axios.link/MaRV
• CVC Capital Partners acquired Radwell, a British distributor of industrial automation components, from Greenbriar Equity Group (which retains a minority stake). www.radwell.co.uk
🚑 EQT and KKR are considering buyout bids for Stratec, a listed German developer of lab tech for in vitro diagnostics, per Bloomberg. http://axios.link/RSv1
• H.I.G. Capital agreed to buy Pixelle, a Spring Grove, Ill.-based paper producer, from Lindsay Goldberg. www.pixelle.com
• KKR is telling Telecom Italia (Milan: TIT) that it will abandon its €10.8b takeover proposal, if the telecom giant doesn't provide the PE firm with due diligence assistance. http://axios.link/ZzBq
• KSL Capital Partners acquired British boutique hotel chain The Pig Hotels. http://axios.link/U4YY
🚑 New Mountain Capital is in advanced talks to buy ClaimsXten, a provider of claims editing and payment integrity software, from Change Healthcare (Nasdaq: CHNG) for more than $2b, per Bloomberg. Axios Pro previously reported on the sale process.
• WhiteStar, the credit arm of Clearlake Capital, acquired five CLOs managed by Carlson Capital. The CLOs total more than $2b. www.whitestaram.com
Public Offerings
• Only 18 companies priced IPOs in Q1 2021, raising $2.1b, which was the slowest first quarter in six years. No IPOs are expected this coming week. http://axios.link/1iUV
⚡ Excelerate Energy, a global LNG company based in The Woodlands, Texas, set IPO terms to 16m shares at $21-$24. It would have a $2.4b fully diluted value, were it to price in the middle, and plans to list on the NYSE (EE). http://axios.link/lqMQ
SPAC Stuff
• Hypebeast, a digital media and commerce company that's listed in Hong Kong, agreed to list on the Nasdaq via a merger with Iron Spark I (Nasdaq: ISAA). The deal values Hypebeast at an implied $530m, and includes a small PIPE from such backers as Tom Brady and Naomi Osaka.
• PrimeBlock, a Bitcoin miner, agreed to go public at an implied $1.2b valuation via 10X Capital Venture Acquisition Corp II (Nasdaq: VCXA). http://axios.link/4AKl
☕ Westrock Coffee, a Concord, N.C.-based private label coffee company, agreed to go public at an implied $1.1b valuation via Riverview Acquisition Corp. (Nasdaq: RVAC). Westrock backers include BBH Capital Partners, Meaningful Partners and The Stephens Group. www.westrockcoffee.com
Liquidity Events
⚡ Actis sold Brazilian renewable energy firm Echoenergia to listed Brazilian utility Equatorial Energia.
• AMD (Nasdaq: AMD) agreed to buy Pensando, a Milpitas, Calif.-based edge computing company aimed at data centers, for around $1.9b. Pensando had raised over $300m in VC funding, most recently at a reported $2b valuation last summer, from firms like Qualcomm Ventures, Ericsson Ventures, Liberty Global Ventures, HP, Lightspeed Venture Partners, Goldman Sachs, Oracle and GV. http://axios.link/yiWk
• Galaxy Digital (TSE: GLXY) renegotiated its pending acquisition of crypto custodian Bitgo, in order to maintain the $1.2b sale price. Bitgo has raised over $70m from Valor Equity Partners, Craft Ventures, Redpoint Ventures, Inventures and Radar Partners. http://axios.link/qopS
• Microsoft (Nasdaq: MSFT) bought Minit, a European process mining tech vendor that had raised around $12m from firms like Target Global, Salesforce Ventures, Earlybird VC and OTB Ventures. http://axios.link/X1Vp
More M&A
• Chernin Entertainment reportedly explored buying German entertainment production house Red Arrow Studios. http://axios.link/Gyh1
• HDFC Bank, India's largest private lender, is merging with housing finance firm (and 21% shareholder) HDFC Ltd., in a deal valued at around $40b. http://axios.link/v0sX
• Nippon Steel (Tokyo: 5401) paid around $477m to buy majority stakes in two listed Thai steelmakers, G Steel and G J Steel. http://axios.link/gHMr
🍕 Papa John's (Nasdaq: PZZA) agreed to sell 90 stores to Dallas-based franchiser Sun Holdings. http://axios.link/DeTy
• Perpetual (ASX: PPT) offered to buy Australian managed funds firm Pendal Group (ASX: PDL) for around A$2.39b. http://axios.link/55UQ
🚑 PurpleLab, a Wayne, Pa.-based healthcare data and analytics company, is seeking a buyer, per Axios Pro's Sarah Pringle. Backers include Edison Partners. http://axios.link/aKsz
• Stagwell (NASDAQ: STGW) agreed to buy Canadian multicultural marketing agency Dyversity Communications. www.dyversity.com
• Ted Baker (LSE: TED) said it's open to takeover interest, just weeks after the British fashion retailer rejected a buyout bid from Sycamore Partners. http://axios.link/6d8y
It's Personnel
• Ronald Fisher is stepping down as SoftBank's head of U.S. investment operations, after 27 years with the firm, Axios has learned. http://axios.link/qG7L
• Bessemer Venture Partners promoted Morgan Cheatham to VP. www.bvp.com
Final Numbers
For context, Twitter still has a much larger market cap than does DWAC. $38 billion vs. $2 billion.
✅ Thanks for reading Axios Pro Rata! Please ask your friends, colleagues and social media stars to sign up.