April 24, 2018
Top of the Morning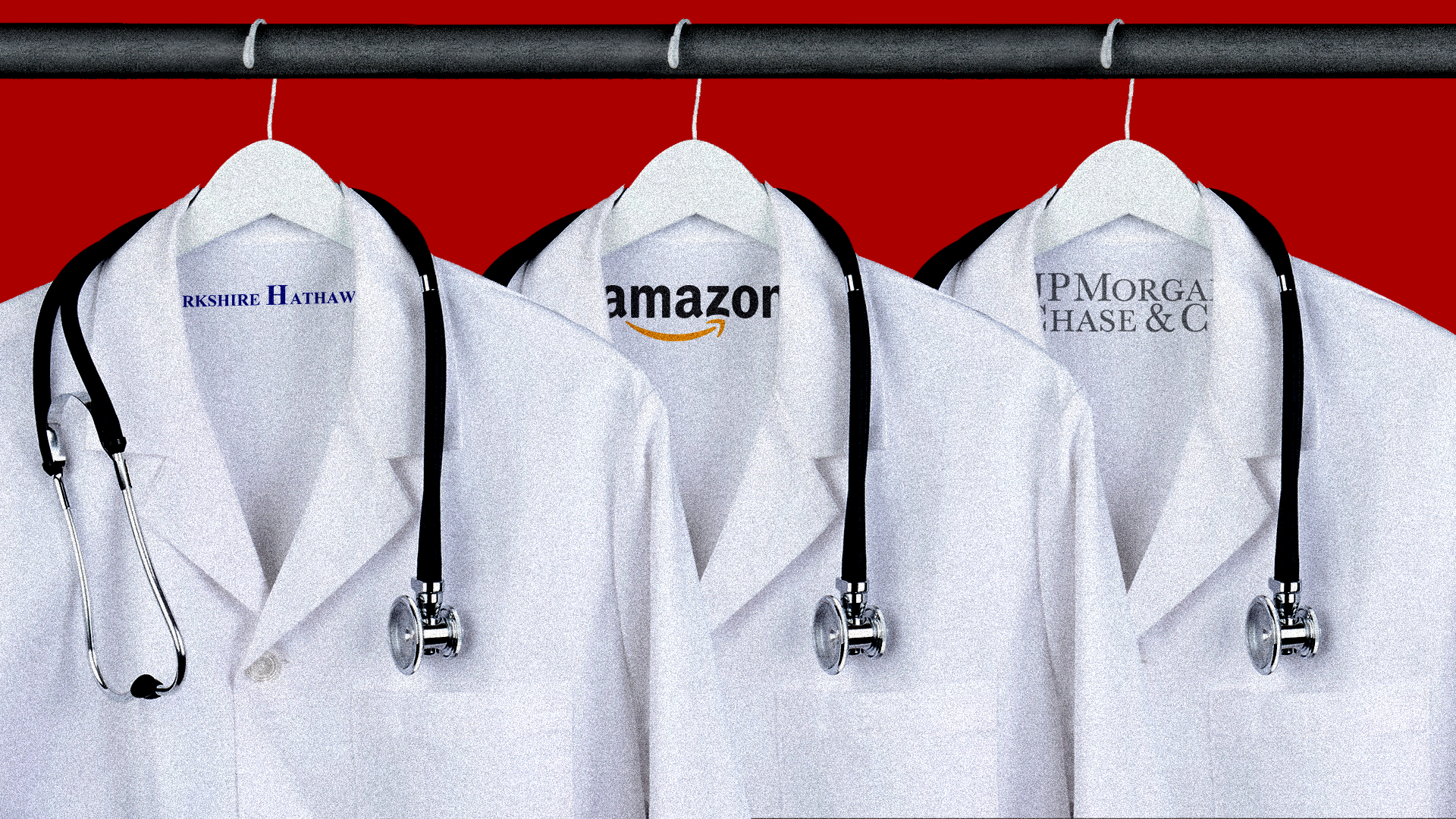 Amazon, Berkshire Hathaway and JPMorgan Chase are expected to pick the CEO for their healthcare partnership within the next two months, according to a source familiar with the process.
The candidate pool includes both active and out-of-work CEOs, with both public and private company experience represented.
Several media outlets misread the original statement, which said the independent company would be "free from profit-making incentives and constraints." This does not mean that the company will be a non-profit, as some reported. Instead, it simply won't focus on realizing profits — plowing excess cash back into the company (much like Amazon has been known to do).
This profit issue has exposed some cultural fissures between the co-founding partners, as both Berkshire and JPM are said to have struggled a bit to internalize the not-for-profit concept.
While the venture will initially focus on healthcare coverage for employees of the founding companies, all intentions are to expand to other large enterprises.
• Anti-trust twist: EU regulators are investigating Apple's purchase of music identification app Shazam, over concerns that Shazam's data could be used by Apple to muscle out streaming music rivals.
Bottom line, per Axios' David McCabe: "Europe is treating data as an asset to be considered when assessing a merger's competitive risks," and its findings in this case could have major implications for future tech M&A.
• Non-disclosure disclosure: Alphabet yesterday disclosed that it's holding around $11 billion in non-marketable securities. There had been some speculation that the company might break out carrying values for some of its larger private holdings (e.g., Uber), due to new accounting rules, but instead it went with an aggregate number.
• Stunner: Sequoia Capital has accepted up to a $350 million commitment to its new global growth fund from the Washington State Investment Board, as first noticed by peHUB.
Last month we reported that Sequoia was marketing the fund to some U.S public pensions, reversing a decade-plus policy borne of Sequoia not wanting any of its fund performance data to be publicly-available.
And this is no halfway reversal. WSIB is among the most transparent U.S. public pensions when it comes to disclosing fund-level performance data, with quarterly reports that include such metrics as net IRRs, carrying values and cash-in/cash-out (example here).
Sequoia isn't commenting, but clearly this reflects the relatively small universe of institutional investors that can cut checks when the minimum commitment is $250 million.
Still no word on if Sequoia is allowing funds-of-funds, which it also mostly banned in the aughts (albeit for different reasons).
• LinkedIn CEO Jeff Weiner talks to Axios: "When you amass the kind of scale and influence that current technology companies are capable of, those audiences that they're capable of reaching, it carries enormous responsibility."
The BFD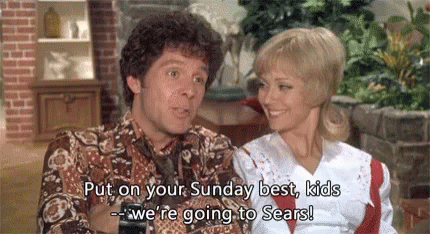 Sears CEO Eddie Lampert has offered to buy the company's Kenmore brand, plus several other assets. Lampert also is Sears' majority shareholder, but said in a letter that he'll only move forward if a deal is recommended by a committee of independent directors and approved by a majority of unaffiliated shareholders.
Why it's the BFD: Because it illustrates how Lampert will never cut bait — even through his line appears to have caught a blue whale and he's sitting in a kayak.
Bottom line: "The moves are an effort by Lampert to inject Sears with cash and stave off a bankruptcy filing, while at the same time allowing the hived-off businesses to grow by distributing their products and services beyond Sears and sister chain Kmart... Some critics, however, have argued that the strategy further weakens Sears by giving shoppers less reason to visit the retailer." — Suzanne Kapner & Allison Prang, WSJ
Venture Capital Deals
• Yunji, a Chinese social e-commerce platform, raised $120 million in Series B funding. CDH Investment led, and was joined by Huaxing New Economic Fund. http://axios.link/9AAg
• Pear Video, a Chinese online short video streaming platform, raised around $98 million in Series A funding co-led by Baidu and Tencent. http://axios.link/W85w
• Culture Trip, a London-based culture and travel content platform, raised $80 million in Series B funding led by PPF Group. http://axios.link/62hv
🚑 Revolution Medicines, a Redwood City, Calif.-based developer of cancer drugs, raised $56 million in Series B funding. Nextech Invest led, and was joined by Casdin Capital, Schroder Adveq, The Column Group and Third Rock Ventures. http://axios.link/X72O
• Capital Float, an Indian online lender, has raised $22 million in new Series C funding from Amazon. http://axios.link/ePQv
• Marble, a San Francisco-based provider of last-mile logistics robotics for e-commerce, raised $10 million in Series A funding from Tencent, Lemnos, Crunchfund and Maven Ventures. www.marble.io
😱 Crypt TV, a digital horror network, raised $6.2 million in Series A funding from Blumhouse Productions, Lerer Hippeau, NBCUniversal and Advancit Capital. http://axios.link/ZrYt
• Bluedot Innovation, an Australian geofencing startup, raised US$5.5 million in Series A funding led by Transurban. http://axios.link/EOrk
• Leanplum, a San Francisco-based mobile marketing platform, raised $5 million in new Series D funding from Beijing-based Waterwood Group. www.leanplum.com
• Extend, a New York-based mobile platform for sharing access to business credit cards, raised $3 million in seed funding. Point72 Ventures led, and was joined by Plug and Play Ventures, Reciprocal Ventures and WorldQuant Ventures. http://axios.link/nfdo
Private Equity Deals
• AMP Capital has acquired a 49% stake in the concessions business of Luton, the UK's fifth-largest airport, from Ardian. http://axios.link/kDv8
• Antin and Goldman Sachs' West Street Infrastructure Partners have agreed to acquire British fiber broadband company CityFibre (LSE: CITY) for £538 million. http://axios.link/gd8u
• Aviron Capital acquired a "substantial equity stake" in Kino Industries, the maker of an interactive movie app. http://axios.link/9uDO
• Gemspring Capital has acquired TMP Worldwide, a provider of recruitment marketing software and digital services. www.tmp.com
• Macquarie Infrastructure Partners has acquired an equity stake in Aligned Energy, a Danbury, Conn.-based data center provider, and will jointly control the company with existing owner BlueMountain Capital Management. www.alignedenergy.com
• Meltwater, a San Francisco-based media intelligence company backed by Altor Equity, has acquired Sysomos, a Canadian social analytics and engagement company, from OMERS Private Equity. http://axios.link/6uHk
• Reliam, a portfolio company of Great Hill Partners, has acquired Stratalux, a rival Los Angeles cloud services business. www.reliam.com
• The Riverside Company has acquired and merged video monitoring companies Netwatch (Ireland) and National Monitoring Center (Lake Forest, Calif).
• Searchlight Capital Partners has agreed to acquire Canada-based business communications software company Mitel (Nasdaq: MITL) for US$2 billion, or $11.15 per share. http://axios.link/Sajj
🚑 Vista Equity Partners has acquired Allocate Software, a London-based provider of healthcare workforce management software, from HgCapital. http://axios.link/Alsw
Public Offerings
• Carbon Black, a Waltham, Mass.-based maker of endpoint security software, set IPO terms to 8 million shares at $15-$17. It would have a fully-diluted market value of $1.3 billion, were it to price in the middle. The company plans to trade on the Nasdaq under ticker CBLK with Morgan Stanley listed as lead underwriter, and reports a $56 million net loss on $162 million in revenue for 2017. Carbon Black raised more than $230 million in funding from firms like Accomplice (17% pre-IPO stake), Highland Capital Partners (14.9%), Sequoia Capital (9.9%), Kleiner Perkins (8.8%), .406 Ventures (7.7%) and The Blackstone Group. www.carbonblack.com
• Construction Partners, a Dothan, Ala.-based road construction services company owned by SunTx Capital Partners, set IPO terms to 11.3 million shares at $15-$17. It would have a fully-diluted market value of $786 million, were it to price in the middle. The company plans to trade on the Nasdaq under ticker ROAD with Baird as lead underwriter, and reports $26 million of net income on $568 million in revenue for its most recent fiscal year. www.constructionpartners.net
• Didi Chuxing, the Chinese ride-hailing giant, is considering an IPO for as early as the second half of 2018, per the WSJ. http://axios.link/CrUa
🚑 Inspire Medical Systems, a Maple Grove, Minn.-based maker of sleep apnea devices, set IPO terms to 5 million shares at $14-$16. It would have a fully-diluted market value of $305 million, were it to price in the middle. The company plans to trade on the NYSE under ticker INSP, with BofA Merrill Lynch as lead underwriter. It reports $29 million in 2017 revenue, and has raised over $110 million from firms like USVP (16.2% pre-IPO stake), OrbiMed (15.9%), Synergy Life Science Partners (15.7%), Kleiner Perkins (14.5%), Amzak Health Investments (10.3%) and Medtronic (5.7%). www.inspiresleep.com
• Smartsheet, a Bellevue, Wash.-based SaaS platform for managing and automating collaborative work, increased its IPO price range from $10-$12 to $12-$14. It will plans to offer 11.6 million shares and price later this week. www.smartsheet.com
🚑 Unity Biotechnology, a Brisbane, Calif.-based developer of anti-aging therapeutics, set IPO terms to 5 million shares at $16-$18. It would have a fully-diluted market value of $786 million, were it to price in the middle. The company plans to trade on the Nasdaq under ticker UBX, with Goldman Sachs as lead underwriter. It has raised over $200 million from firms like ARCH Venture Partners (27.5% pre-IPO stake), WuXi PharmaTech (8.9%), Venrock (7.3%), Ballie Gifford (7%), The Mayo Clinic (6.9%), Fidelity, Vullcn Capital, Founders Fund and Bezos Expeditions. www.unitybiotechnology.com
Liquidity Events
• Bain Capital has agreed to sell Viewpoint, a Portland, Ore.-based provider of construction industry software, to Trimble (Nasdaq: TRMB) for $1.2 billion in cash. http://axios.link/RLUp
• OMERS Infrastructure has agreed to sell Airports Worldwide, a Sanford, Fla.-based airport development and management company, to France's Vinci Airports. http://axios.link/zQKp
More M&A
• Kroton Educaional (Sao Paulo: KROT3) agreed to acquire fellow Brazilian for-profit education company Somos Educação (SA: SEDU3) for upwards of US$1.8 billion. http://axios.link/HlDH
• Nidec Corp. (Tokyo: 6594) has agreed to acquire the Embraco compressor business of Whirlpool (NYSE: WHR) for $1.08 billion in cash. http://axios.link/KbHP
• Razer (HK: 1337), a San Francisco-based gaming hardware maker, has agreed to acquire MOL, a provider of online and offline payment solutions in Southeast Asia. http://axios.link/oT7f
• SmugMug has acquired rival photo-sharing site Flickr from Oath, a unit of Verizon. http://axios.link/oBqM
Fundraising
• Andreessen Horowitz is planning to raise a new fund dedicated to crypto assets, according to job listings on its website that were first spotted by Recode. http://axios.link/ZzDJ
• Eight Roads Ventures, an investment arm of Fidelity International, has launched a $275 million fund dedicated to Chinese tech startups. www.eightroads.com
• HNA Group of China is raising upwards of $1.5 billion for a new fund that will "serve as the group's primary vehicle for global acquisitions," per Reuters. http://axios.link/e3Om
• Rally Ventures is raising up to $150 million for its third fund, per an SEC filing. www.rallyventures.com
• Venrock has raised $400 million for its third biotech-focused public and crossover investment fund, per an SEC filing. www.venrock.com
It's Personnel
• Abhik Das has joined Germany-based Golding Capital Partners as head of private debt. He previously was with BlueBay Asset Management. www.goldingcapital.com
• Chris Kelley, former CEO of Versive and co-founder of Catenus Science, has joined DFJ as a principal. www.dfj.com
⛽ Phil Pletka has joined Starwood Energy Group as a managing director. He previously was with BlackRock. SEG also promoted Alex Daberko to managing director. www.starwoodenergygroup.com
• Bill Thompson has joined Evercore as a senior managing director and co-CEO of private capital advisory, with a focus on real estate fund formation. He previously was with Greenhill & Co. www.evercore.com
• Brett Queener, former COO of SmartRecruiters, has joined Bonfire VC as a venture partner. www.bonfirevc.com
• Justin Schmidt reportedly has joined Goldman Sachs as head of digital asset markets. He previously was with Seven Eight Capital. http://axios.link/Gxn1
Final Numbers