June 14, 2018
Top of the Morning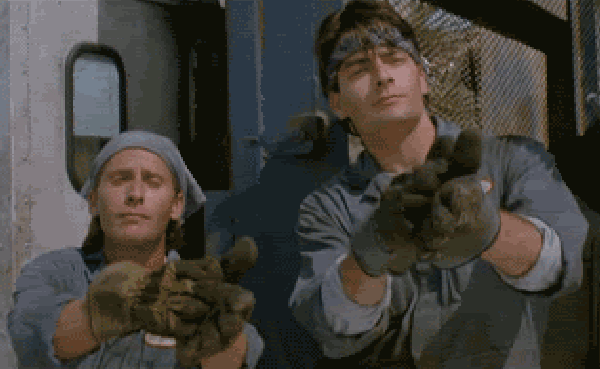 WeWork this morning told employees that it was on a $1.5 billion revenue run rate through the end of Q1, just hours after one of its investors let slip that the company is raising new funding at around a $35 billion valuation.
But perhaps WeWork's most important quarterly metric doesn't have a dollar sign in front of it. That would be an 82% occupancy rate at the end of March, which is up from 73% from one year earlier despite adding sites in 33 additional cities and nine new countries.
To WeWork supporters, this demonstrates that it's figured out how to scale, partially due to an improved ability to land enterprise customers who sign longer-term contracts (now 24% of total membership, up from 14%). To detractors, it's code for continued losses.
WeWork didn't discuss the new fundraise with employees. That tidbit came via Rajeev Misra, a top manager with WeWork investor SoftBank, while speaking at a conference in London. The disclosure caused a fire drill in Wework's executive offices, and raised serious questions over if Misra (who doesn't sit on WeWork's board) violated U.S. general solicitation regulations.
Expect the new fundraise to be a combination of primary and secondary capital. An IPO is still expected sometime in 2019, while the company's recently-issued bonds are rising this morning on the new financials (trading in the high 98's, compared to just over 96 cents on the dollar over the past few days).
• Troubled private equity firm Abraaj Group today filed an application for provisional liquidation in the Cayman Islands. This comes as a second creditor (Auctus Holdings) joined the Kuwaitis in requesting an immediately wind-down.
If Abraaj prevails, it will have more time to enact its reorganization plan, including asset sales that could pay back creditors.
Abraaj founder Arif Naqvi, via press release: "The past four months have been humbling, exhausting and testing for us all but when I reflect on the past 16 years, I am proud of the positive impact that Abraaj has had on the markets and communities it serves."
• IP-oh-no: M17 Entertainment, a Taiwan-based entertainment streaming company, priced its IPO last week but then confusingly killed the listing. Now it's blaming its underwriters — including lead Citigroup — for an unspecified "settlement issue." In fact,
Company founder Jeffrey Huang has some words for Citi that don't belong in a family newsletter.
The company instead raised $35 million via a private funding with existing backers like Infinity Venture Partners.
The BFD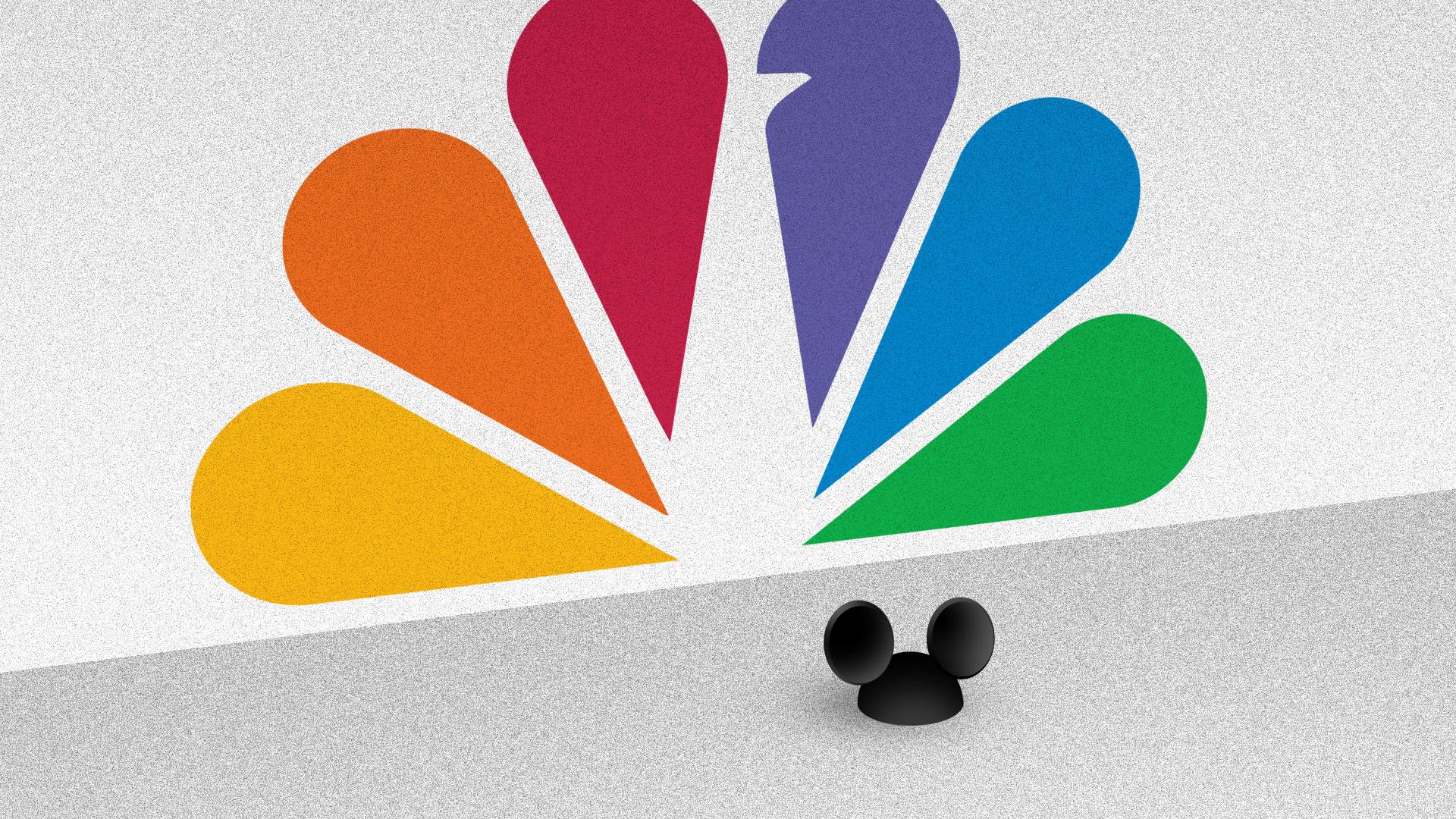 Comcast yesterday topped Disney's bid for the entertainment assets of 21st Century Fox, with a $65 billion all-cash offer.
Why it's the BFD: Because $35 per share is at the higher end of where Comcast was expected to bid, and includes $1.5 billion to reimburse Fox for the breakup fee it would owe Disney.
Timing: Lots of moving pieces here. Comcast and Fox are battling for a stake in Sky News, which could get settled later this week. That outcome could set the stage for a Disney counter-bid, while Fox currently has a shareholder vote on the current Disney offer scheduled for July 10.
Comcast's message to its shareholders: We're confident. About everything.
Bottom line: Acquisitions are mostly about the money, but don't underestimate personal relationships in this one, as Fox's Rupert Murdoch reportedly has a contentious relationship with Comcast boss Brian Roberts. One variable could be if Comcast offers an appealing role to Rupert's son James (currently CEO of 21st Century Fox), who reportedly wouldn't stick with Disney post-transaction.
Venture Capital Deals
• Lufax, a Chinese online wealth management platform, is seeking to raise upwards of $2 billion in new funding at a $40 billion valuation, per Reuters. The company had been expected to go public already in Hong Kong, but delayed the offering. http://axios.link/8jBC
🚑 Yaoshibang, a Chinese online pharmacy, raised nearly $66 million in Series C funding co-led by Shunwei Capital and DCM Ventures. http://axios.link/2wLV
• Pipedrive, an Estonia-based sales software startup, raised $50 million in Series C funding. Insight Venture Partners and Bessemer Venture Partners co-led, and were joined by Rembrandt Venture Partners and Atomico. http://axios.link/qYrY
• PatSnap, a Singapore-based patent and R&D platform, raised $38 million in Series D funding co-led by return backers Sequoia Capital and Shunwei Capital. http://axios.link/9eWL
🚑 Mindstrong Health, a Palo Alto-based developer of technology to detect brain health deterioration, raised $15 million in Series B funding. Bezos Expeditions and Decheng Capital were joined by return backers Optum Ventures, Arch Venture Partners and Foresite Capital. www.mindstronghealth.com
🚑 Benchling, a collaborative software suite for life sciences researchers, raised $14.5 million in new funding. Benchmark led, and was joined by F-Prime Capital and return backer Thrive Capital. http://axios.link/t4XJ
• Sphero, a Boulder, Colo.-based toy robotics company (the one that made BB8), raised $12 million in new funding. No investors were disclosed, but past backers include Foundry Group and Shea Ventures. http://axios.link/M6tD
• Chowbotics, a Redwood City, Calif.-based developer of salad and meal-making robots, raised $11 million in Series A-1 funding co-led by Foundry Group and Techstars Ventures. http://axios.link/ZoHU
• Farmdrop, a British online grocery delivery platform, raised £10 million in Series B funding from LGT Impact Ventures, Belltown Ventures and return backer Atomico. http://axios.link/IyEe
• Quovo, a New York-based data analytics platform for financial accounts, raised $10 million in new Series B funding from Portag Ventures, IGM Financial, Salesforce Ventures and Great West-Lifeco. www.quovo.com
• Inspo Network, a Seattle-based platform that connects lifestyle content creators with brands, raised $5.5 million in seed funding led by PSL Ventures. http://axios.link/Z5YJ
Private Equity Deals
• Belcan, a Cincinnati-based portfolio company of AE Industrial Partners, has acquired Allegiant, an Indianapolis-based professional staffing company for such sectors as auto OEMs. www.allegiantworks.com
🚑 Cressey & Co. has acquired Elite Dental, a Chicago-based dental support organization. www.elitedentalpartners.com
• Sentinel Capital Partners has acquired GSM Outdoors, a Grand Prairie, Texas-based provider of branded accessories for the hunting and sport shooting markets, from Huron Capital Partners. www.gsmoutdoors.com
🚑 Sirtex Medical (ASX: SRX) is recommending a A$1.87 billion takeover bid from China's CDH Investments over an agreed-upon billion deal with Varian Medical Systems (NYSE: VAR), which had been 20% lower. http://axios.link/RpaH
• TA Associates has acquired and merged Global Software and InsightSoftware International, a pair of ERP reporting and and corporate performance management software companies. The combined company will be based in Raleigh. www.insightsoftware.com
• Thoma Bravo has acquired and merged MeridianLink (Costa Mesa, Calif.) and three divisions of CRIF Lending Solutions (Atlana), to create a single loan origination and new account opening platform. CRIF will be a minority shareholder in the combined company. www.meridianlink.com
Public Offerings
• Avalara, a Seattle-based provider of transaction tax compliance software, increased its IPO price range from $19-$21 to $21-$23. It still plans to offer 7.5 million shares and trade on the NYSE (AVLR). It reports a $15 million net loss on $61 million in revenue for Q1, and raised nearly $400 million from firms like Sageview (27.1% stake), Warburg Pincus (27.1%) and Battery Ventures (9.9%). www.avalara.com
⛽ Chara Solutions, a Louisville, Ky.-based provider of environmental and maintenance services to coal and nuclear power plants, raised $88 million in its IPO. The cmpany priced 7.4 million shares at $12 (below $16-$18 range), and will trade on the NYSE under ticker CHRA. www.charah.com
• U.S. Xpress Enterprises, a Chattanooga, Tenn.-based trucking company, raised $289 million in its IPO. The company priced 18.1 million shares at $16 (below range), and will trade on the NYSE under ticker USX.
• Uxin, a Chinese used car marketplace, set IPO terms to 38 million shares at $10.50-$12.50. It would have a fully diluted market value of $3.5 billion, were it to price in the middle. The company plans to trade on the Nasdaq (UXIN) with Morgan Stanley as lead underwriter, and reports a $421 million net loss on $299 million in revenue for 2017. It raised over $950 million from firms like Jeneration Capital (22% pre-IPO stake), Warburg Pincus (14%), Baidu (10%), Tiger Global (9%), Hillhouse Capital (8%) and Coatue Management. http://axios.link/N2aY
More M&A
⛴ Royal Caribbean (NYSE: RCL) has agreed to acquire a 67% stake in luxury cruise operator Silversea Cruises at an enterprise value if around $2 billion.
• Greystar Real Estate Partners is in exclusive talks to buy student housing company Education Realty Trust (NYSE: EDR) for around $3.1 billion, per the WSJ. http://axios.link/icFU
• Tencent is in talks to invest more than $500 million for a 10% stake in South Korean game developer Bluehole, per the WSJ. http://axios.link/19Wo
Fundraising
• True Ventures is raising $325 million for its sixth early-stage fund and $325 million for its third "select" fund, per SEC filings.
It's Personnel
• Frederique Dame, who stepped down as a product and engineering manager for Uber in late 2016, has joined GV as a partner. http://axios.link/rGGs
• Index Ventures has promoted Mark Goldberg to partner. He had joined the firm in late 2015 from Dropbox. www.indexventures.com
🚑Dirk Kersten is leaving Intel Capital to join Forbion, a European life sciences VC firm, as a general partner. www.forbion.com
Final Numbers