Axios Pro Rata
December 10, 2021
🚨 Situational awareness: The core Consumer Price Index rose 0.5% in November, while overall CPI rose 0.8%. The core CPI increase year-over-year is 4.9%, which it the highest since 1991, while the annual CPI increase is the fastest since 1982.
Top of the Morning
Many early BuzzFeed employees remain unable to sell their shares, even though the company went public this past Monday.
Why it matters: BuzzFeed stock has fallen more than 40%, and so far the company has given no indication that it plans to compensate its former employees for their accelerating losses.
What to know: This is not about a lock-up agreement, which applies to top company executives and current employees who have vested and exercised stock options (the company moved to RSUs in 2017). This is an administrative blunder for former employees who were told their shares would not be locked up.
Axios has reviewed email correspondence between BuzzFeed and former employees with vested and exercised options, some of which was first reported on earlier this week by Insider. It's also worth noting that some ex-employees tell us they didn't receive all of the emails.
On Nov. 23, the company wrote: "At this moment in time you don't have to do anything," and said the company would be in touch shortly about next steps.
The following day, employees received requests for documentation from Continental, the stock transfer agent hired by BuzzFeed. But nothing from BuzzFeed itself; that correspondence didn't come until last Wednesday night (Dec. 1).
The Dec. 1 email says that the stock transfer process would take three to five business days. That means if a holder filled out the paperwork immediately, they still wouldn't have had access to their stock when it began trading on Monday morning.
Such a delay did not apply to other early BuzzFeed shareholders, like venture capitalists, but it isn't unheard of.
The big hiccup here is that there was an extra paperwork step that ex-employees weren't told about until after shares began trading. Some received correspondence late Monday night (Dec. 6) from Continental, while some learned about it from BuzzFeed on Tuesday afternoon (Dec. 7). The Continental email again talked about an additional 3-5 trading days to process the new paperwork.
Some BuzzFeed employees who responded immediately to Continental may have managed to sell shares. Others, including some who waited for BuzzFeed's instructions, have not.
In its Tuesday email, BuzzFeed blamed Continental for the mix-up, and told ex-employees that: "We understand and sympathize with your frustration with this process." It did not, and has not, apologized.
The situation is exacerbated by the steep price drop, and a stock conversion ratio that already has caused some early employees to be underwater (including those who worked at BuzzFeed before it became a "unicorn").
Axios called and emailed Continental, but was unable to get in touch with anyone there (the phone call involved "longer than usual wait times."). A BuzzFeed spokesperson declined to comment.
BuzzFeed shares opened mostly flat this morning at $5.87 per share.
The bottom line: Startup stock options are about aligning interests between the company and employees, for better or for worse. A show of good faith by both sides. In the case of BuzzFeed, that faith has been broken.
The BFD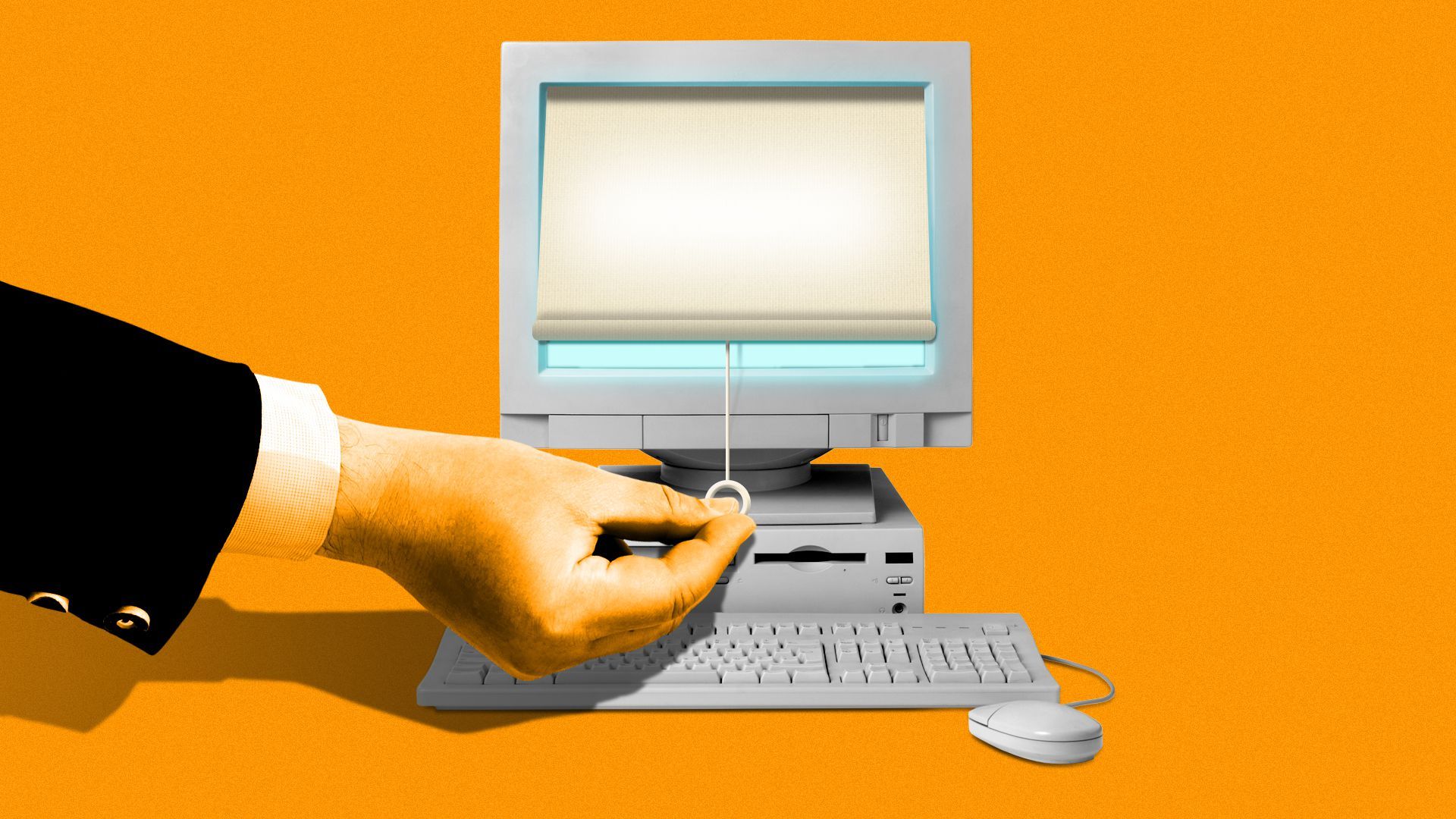 Inrupt, a Boston-based Internet user data control platform, raised $30 million in Series A funding led by Forte Ventures, per TechCrunch.
Why it's the BFD: Inrupt was co-founded by Tim Berners-Lee, who's known as the father of the World Wide Web.
Other investors include Allstate, Minderoo Foundation and insiders Akamai and Glasswing Ventures.
The bottom line: "Berners-Lee aims to fix some of the problems that have handicapped the so-called open web in an age of huge, closed platforms such as Facebook. Building on ideas developed by an open-source software project called Solid, Inrupt promises a web where people can use a single sign-on for any service and personal data is stored in pods, or personal online data stores, controlled by the user." — Jonathan Weber, Reuters
Venture Capital Deals
• Flink, a German instant grocery delivery startup, raised $750 million in Series B funding at a $2.85 billion post-money valuation. DoorDash led and was joined by Mubadala Capital. http://axios.link/jk7t
• SellerX, a German e-commerce aggregator, raised $500 million in equity and debt funding. Sofina led, and was joined by BlackRock, Victory Park Capital and ADIA. http://axios.link/wLsM
🚑 PetDx, a La Jolla, Calif.-based developer of canine cancer detection tests, raised $62 million in Series B funding led by Longview Asset Management. www.petdx.com
🚑 Totus Medicines, a Cambridge, Mass.-based cancer startup focused on PI3Kα inhibitors, raised $40 million in Series A funding. DCVC and Northpond Ventures co-led, and were joined by Camford Capital and Social Impact Capital. http://axios.link/UXIS
• Edge Impulse, a San Jose, Calif.-based startup focused on enabling embedded ML solutions, raised $34 million in Series B funding. Coatue led, and was joined by insiders Canaan Partners, Acrew Capital, Fika Ventures, Momenta Ventures, and Knollwood Investment Advisory. http://axios.link/BGt4
• Robust Intelligence, an SF-based AI model stress-testing platform, raised $30 million in Series B funding. Tiger Global led, and was joined by Sequoia Capital, Harpoon VC and Engineering Capital. http://axios.link/089b
• Posh, a Boston-based conversational AI platform for financial services, raised $27.5 million in Series A funding. Canapi Ventures led, and was joined by Curql Collective, Human Capital, CMFG Ventures, JAM FINTOP and Piedmont Capital. www.posh.tech
• First Resonance, an LA-based "factory OS" startup, raised $14 million in Series A funding. Craft Ventures led, and was joined by Blue Bear Capital, Fika Ventures and Stage VP. www.firstresonance.io
• Ikigai, a developer of human-involved automated workflows, raised $13 million in seed funding from Foundation Capital, 8VC and Underscore VC. http://axios.link/RgGy
• Deed, a New York-based workplace giving platform, raised $10 million. Earlybird led, and was joined by PruVen Capital, YC and Paua Ventures. http://axios.link/k1Pa
• Airplane, a developer platform for automating internal workflows, raised $8.5 million in Series A funding led by Benchmark. www.airplane.dev
• Yolda, a German shared road transportation startup, raised $5 million from Speedinvest and Collective Spark. www.yolda.com
• Officely, a Slack-based desk booking tool for hybrid teams, raised $2 million in seed funding led by TEN13. http://axios.link/5vRX
Private Equity Deals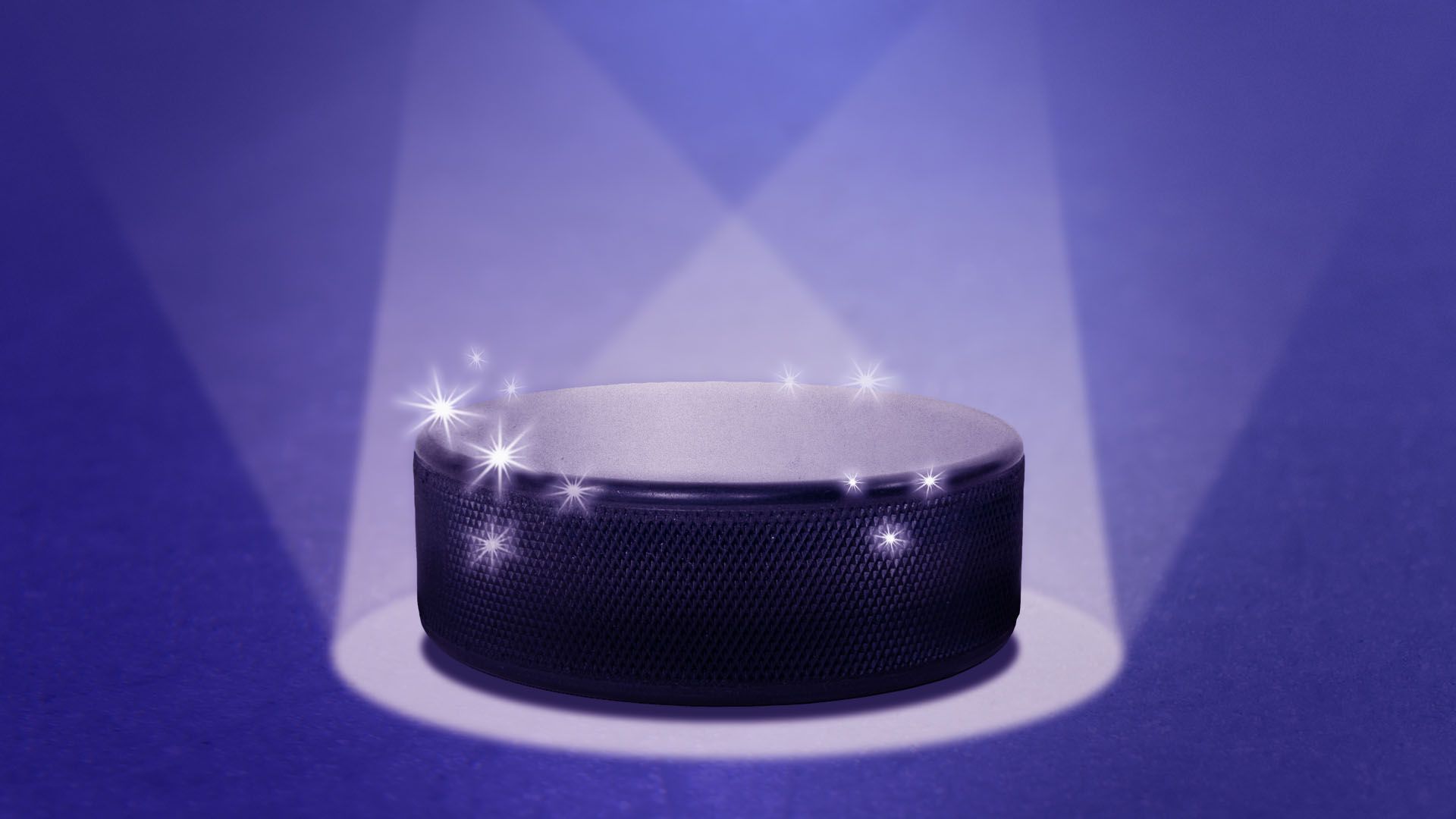 • Arctos Sports Partners is in talks to buy minority stakes in a pair of NHL franchises, the Tampa Bay Lightning and the Minnesota Wild, per the FT. http://axios.link/MOOJ
• ATL Partners bought Dynamic Group, a British provider of film and TV production logistics.
• Blackstone agreed to pay A$2.1 billion to buy GIC's 49% stake in Dexus Australia Logistics Trust (ASX: DALT), an Australian logistics trust. http://axios.link/Z6Vg
• Blue Owl Capital acquired Hong Kong-based placement firm Ascentium Group. www.blueowl.com
• Copley Equity Partners acquired Perkins Biomedical Services, a Concord, N.H.-based lab equipment services firm. www.perkinsbiomed.com
• Right Time, a Canadian portfolio company of Gryphon Investors, acquired Barrie, Ontario-based HVAC firm Climate Air Heating & AC. www.right-time.ca
SPAC Stuff
• Getty Images, a Seattle-based stock photo provider, agreed to go public at an implied $4.8 billion valuation via CC Neuberger Principal Holdings II (NYSE: PRPB), a SPAC formed by CC Capital and Neuberger Berman. Backers include Koch Equity Development. http://axios.link/UASI
• Consilium Acquisition I, a "new economy" SPAC formed by Consilium Investment Management, filed for a $150 million IPO. http://axios.link/SmvJ
🚑 Blueprint Health Merger, digital healthcare SPAC led by Rajiv Kumar (ex-Virgin Pulse) and Richard Harrington (ex-CEO of Thomson Reuters), withdrew registration for its $200 million IPO. http://axios.link/qyi6
• Golden Star Acquisition, an Asia SPAC led by Linjun Guo (ENN Stock Corp.), filed for a $100 million IPO. http://axios.link/JXLq
Viscogliosi Brothers Acquisition, a neuro-musculoskeletal market SPAC, filed for a $75 million IPO. http://axios.link/cZ8e
Liquidity Events
• CVC Capital Partners plans to seek a buyer for tea shop chain T2, which it will acquire as part of its €4.5 billion purchase of Unilever's global tea business, per The Australian.
🚑 Pacific Equity Partners sold Australian medical training firm Evolution Healthcare for between A$700 million and A$800 million to Queensland Investment Corp., per The Australian. www.evolutioncare.com
More M&A
• Bottomline Technologies (Nasdaq: EPAY), a Portsmouth, N.H.-based payment and invoice management software firm with a $2 billion market cap, is seeking a buyer, per Bloomberg. http://axios.link/TKz3
• Hitachi (Tokyo: 6501) is considering the sale of a minority stake in its transportation unit, which could fetch around $1.6 billion, per Bloomberg. http://axios.link/zd81
Fundraising
• Breakout Ventures raised $113 million for its second fund. LPs include Dolby Family Ventures, Thiel Foundation, Cortes Capital, Cupola Funds, GRIDS Capital, S Cubed Capital Chris & Crystal Sacca, Tony Fadell, Zack Bogue and Matt Ocko. www.breakoiut.vc
It's Personnel
• Alex Doñé is stepping down as chief investment officer for the New York City public employee retirement systems, effective at year-end, Axios has learned.
He'll be succeeded on an interim basis by deputy CIO Mike Haddad, with incoming NYC comptroller Brad Lander to launch a formal replacement search. Lander had asked Doñé to stay in the job, but Doñé declined.
• Chris Brummer, a Georgetown University law professor, joined crypto VC firm Paradigm as a "scholar-in-residence" and senior adviser.
• Masashi Hirose (ex-Teneo) and Eugene Park joined Mercury Capital Advisors (First Avenue Partners) as a partner and principal, respectively. www.mercurycapitaladvisors.com
In Memoriam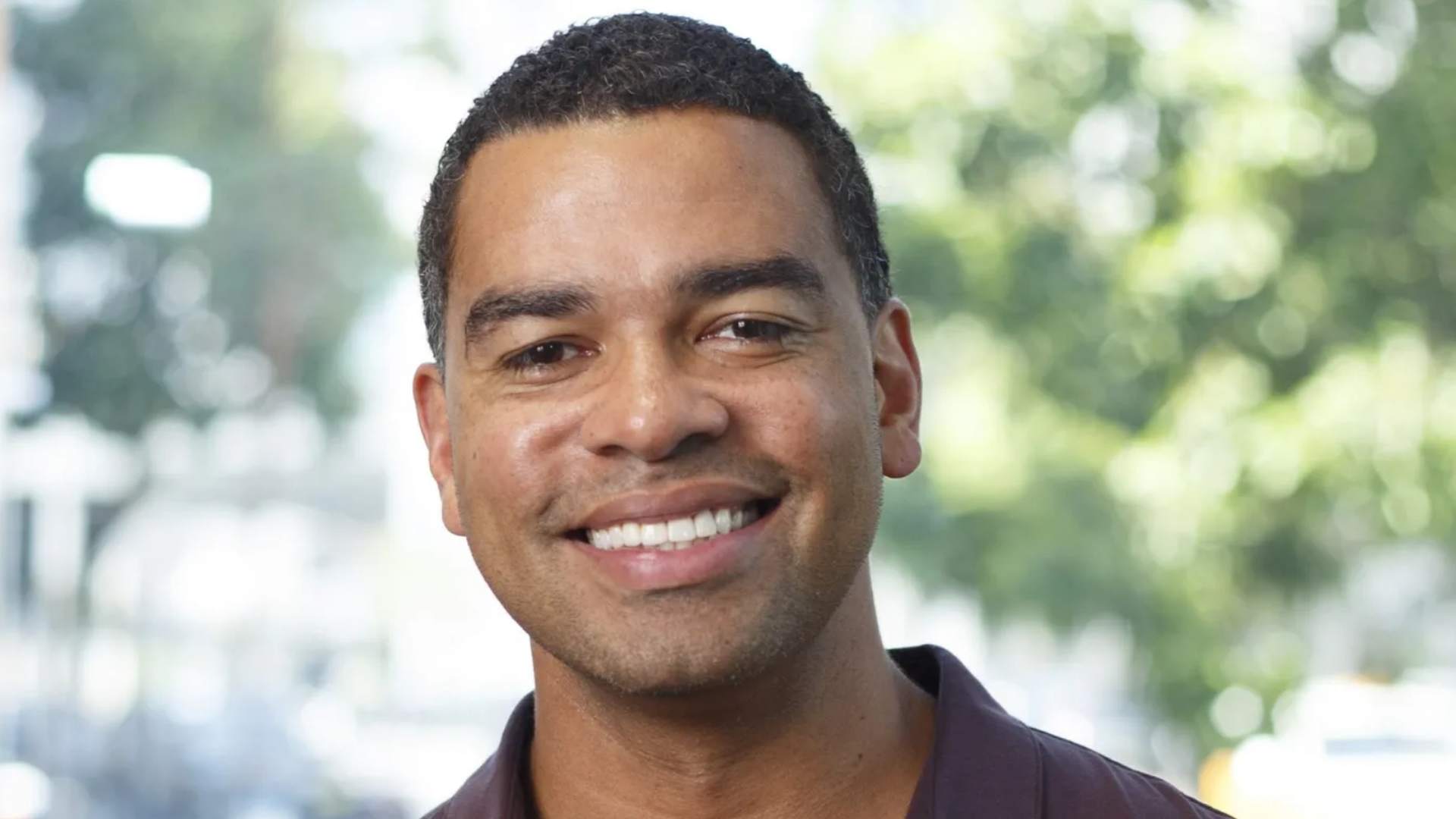 Tyson Clark, a partner with Google Ventures, has died at the age of 43.
GV CEO David Krane said in a statement that the firm is "stunned and shattered by the loss," which was caused by "sudden complications from a health issue."
Tyson, a father of three young children, was a former U.S. Navy submarine officer who joined GV six years ago.
Here's a video from last month, in which he hosted a conversation about getting more military vets into tech.
Our deepest condolences to Tyson's family, friends and colleagues.
Final Numbers
🙏 Thanks for reading Axios Pro Rata, which now has more than 200k subscribers! Please ask your friends, colleagues and Internet pioneers to sign up.