Axios Pro Rata
February 04, 2022
➡️ Join Axios virtually at our inaugural What's Next Summit on April 5. Guests announced so far include NYSE president Lynn Martin, WeWork CEO Sandeep Mathrani, Slack CEO Stewart Butterfield and TIAA CEO Thasunda Brown Duckett.
Top of the Morning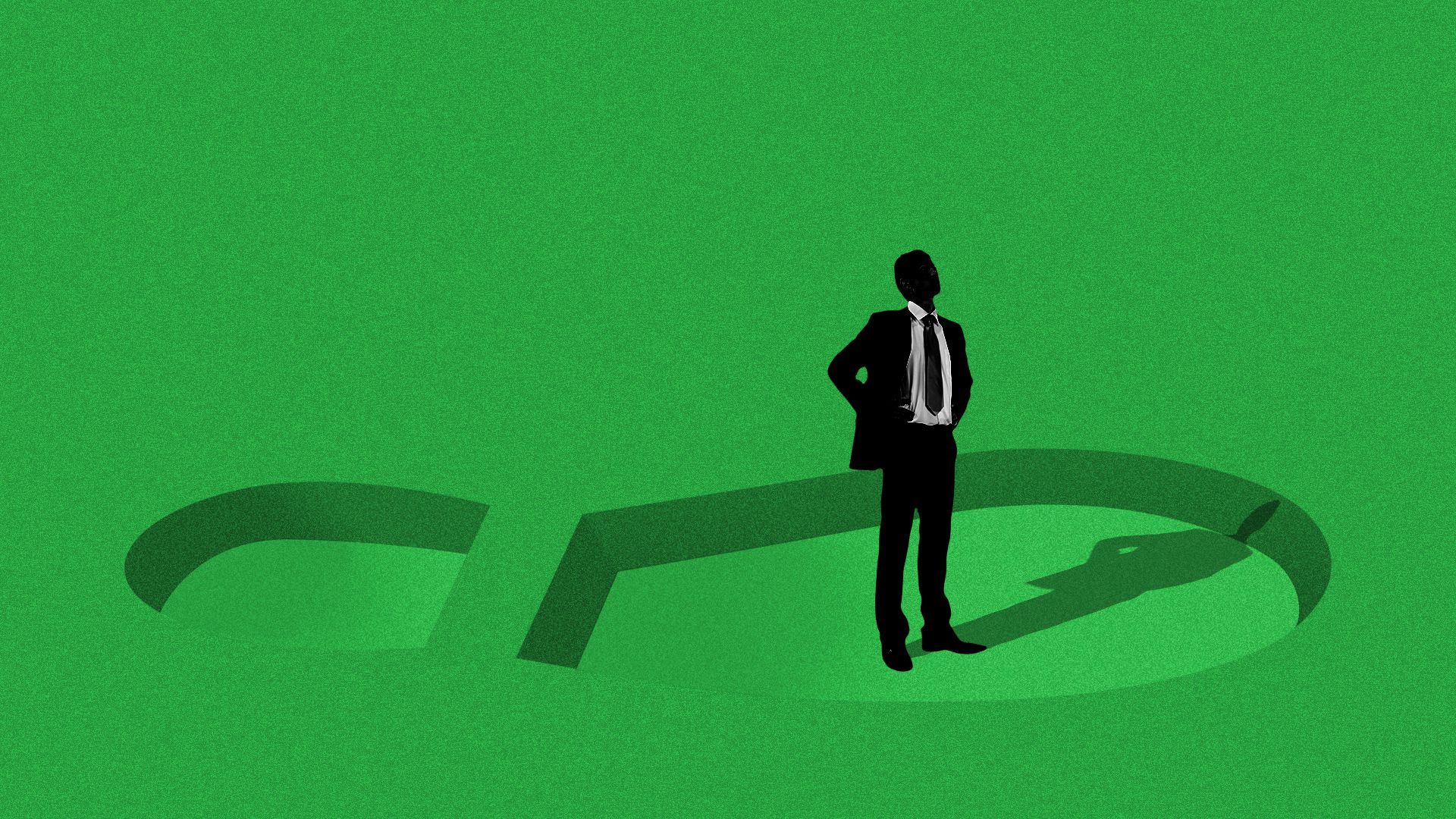 Private equity is one of the world's largest carbon emitters, by virtue of its outsized role in the global economy. That also means it has the opportunity to lead on carbon emissions reduction, and there are indications that the industry is moving in that direction.
Driving the news: Carlyle Group this week committed to achieve net zero greenhouse gas emissions for its portfolio by 2050. It also said that 75% of its majority-owned portfolio companies' Scopes 1 and 2 emissions will be covered by Paris-aligned goals by 2025, and that any companies bought beginning in 2025 will be asked to achieve those goals within two years of ownership.
There also has been a steady stream of "chief sustainability officer" and "chief impact officer" hiring announcements by private equity firms, usually as new positions.
What to know: This trend is being driven as much by business needs as environmental concern, as sustainability factors are impacting bottom lines.
Examples include new requirements for securing government contracts, climate risk assessment costs for real estate (particularly in coastal areas) and shifting sentiments among both consumers and job candidates.
And, to be clear, this relates to much more than just energy-specific portfolio companies.
Key for private equity is actually reducing emissions, and not just pushing them elsewhere in the supply chain (i.e., the dirty clothes under the bed approach).
Meg Starr, who joined Carlyle in 2019 as global head of impact, says: "The easy way is to divest 10% of your companies and then you've reduced emissions, but not a single carbon molecule in the atmosphere has changed. The hard way isn't portfolio company math, but is to drive actual carbon emissions at portfolio companies. There's now clear scientific protocol on where to start."
Starr adds that she's heard from many industry peers since Carlyle's announcement, noting that "ESG is one of the most collaborative corners of finance."
Caveat: There are still plenty of PE firms that aren't actively pursuing sustainability strategies for their portfolios, which is different from raising a climate or impact fund, and others are beginning from a standing start.
The bottom line: Private equity is poised to become even more powerful, judging by the gobs of money being raised. The question going forward is how it wields that power.
The BFD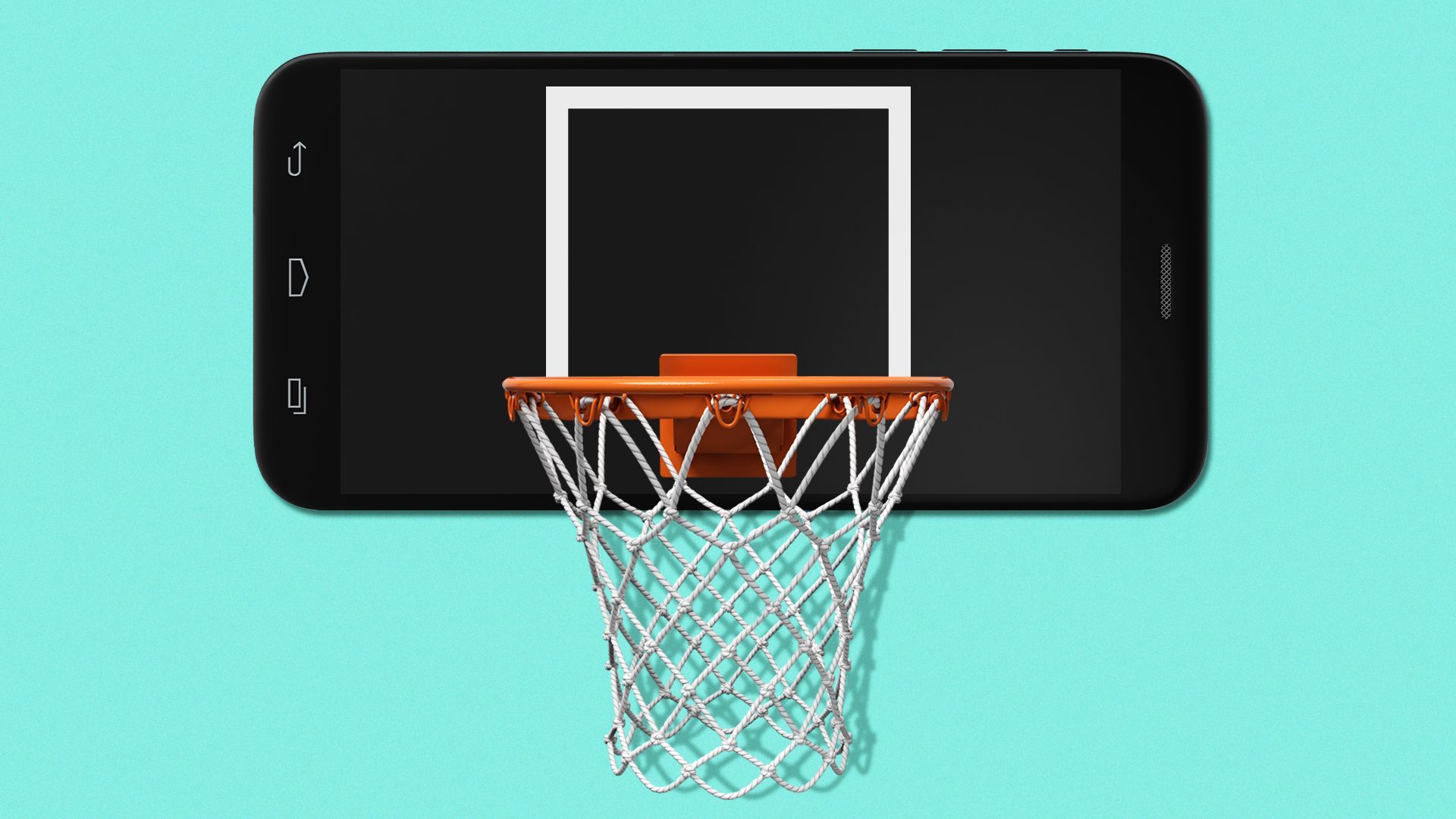 The WNBA raised $75 million in outside funding, the first such round in the league's 25-year history. The list of more than two dozen backers includes Nike, Condoleezza Rice, Michael Dell, Laurene Powell Jobs and Joe Tsai.
Why it's the BFD: The economics of women's pro sports in the U.S. remain challenging, even as fan interest and TV ratings continue to climb. The WNBA has never turned an annual profit, with losses subsidized by the NBA. Investors hope this round will help supercharge a "digital transformation" that flips the income statement (which also would trigger a revenue-share agreement with players).
The bottom line: Sports has become a trendy place for investors to park big dollars, particularly as streaming and digital content have created new avenues for growth. Go deeper.
Venture Capital Deals
• Cart, a Houston-based e-commerce-as-a-service startup, raised $240m in equity and debt funding led by Legacy Knight Capital Partners. http://axios.link/5AL3
• Ramp, a New York-based corporate card and spend management platform, raised $200m at an $8b valuation led by insider Founders Fund, per The Information. http://axios.link/tCBq
• ICEYE, a Helsinki-based synthetic aperture radar imaging startup, raised $136m in Series D funding. Seraphim Space led, and was joined by BAE Systems and Kajima Ventures. http://axios.link/cKX1
• PalmPay, an Africa-focused payments company, raised $100m in Series A funding from Chuangshi Capital, Yunshi Equity Investment Management, Trust Capital, Chengyu Capital and AfricaInvest. http://axios.link/D5Qh
• Tribal, B2B payments and financing startup focused on emerging markets, raised $60m in Series B funding. SoftBank led, and was joined by BECO Capital, QED Investors and Rising Tide. www.tribal.credit
• Celestial AI, a Sunnyvale, Calif.-based developer of hardware and software for machine learning chipsets, raised $56m in Series A funding. Koch Disruptive Technologies led, and was joined by Temasek, The Engine, Tyche Partners, M-Ventures, IMEC XPand and Fitz Gate. www.celestial.ai
• Novi Connect, a Larkspur, Calif.-based B2B marketplace for sustainable ingredients and packaging, raised $40m in Series B funding. Tiger Global led, and was joined by insiders Defy.vc and Greylock. www.noviconnect.com
• Jar, an Indian savings and investment app, raised $32m in Series A funding. Tiger Global led, and was joined by Rocketship.vc, Stonks, Force Ventures and Arkam Ventures. http://axios.link/YrJK
• HeadOut, a New York-based travel experience discovery and booking app, raised $30m. Glade Brook led, and was joined by insiders Nexus Venture Partners, FJ Labs and 500 Startups. http://axios.link/z1Jg
⚡ Modern Electron, a hydrogen-focused home heating startup based in Bothell, Wash., raised $30m in Series B funding from At One Ventures, Extantia, Starlight Ventures, Valo Ventures, Irongrey, Wieland Group and insiders MetaPlanet and Bill Gates. http://axios.link/Cm1W
• Digibee, a Brazilian-based low-code integration platform, raised $25m in Series A funding. SoftBank led, and was joined by Kinea and G2D Investments. http://axios.link/a1IQ
• Doing Things Media, an Atlanta-based digital media firm known for Instagram meme accounts, raised $21.5m in Series A funding led by Volition Capital. http://axios.link/4ub9
🚑 Codoxo, an Atlanta-based AI startup focused on healthcare fraud, raised $20m in Series B funding. QED Investors led, and was joined by Sands Capital Management, 111 West and insiders Brewer Lane Ventures, Spider Capital and GRA Venture Fund. www.codoxo.com
• Nfinite, a New York-based visualization and e-commerce merchandizing startup, raised $15m in Series A funding led by USVP. www.nfinite.app
Soelect, a Greensboro, N.C.-based fast-charge EV battery startup, raised $11m in Series A funding. Lotte Chemical led, and was joined by GM Ventures and KTB Network. http://axios.link/NPfh
• Pluto, a corporate spend management startup focused on the Middle East, raised $6m in seed funding. GFC led, and was joined by Adapt VC, Soma Capital, Graph Ventures and OldSlip Group. www.plutocard.io
• The Breakaway, a Truckee, Calif.-based cycling performance app, raised $2.9m from backers like General Catalyst, Norwest Venture Partners and Zone 5 Ventures. www.breakaway.app
One to watch: Big trouble's brewing at BharatPe, an Indian digital payments and working capital platform for merchants, which has raised over $700 million. Its co-founder was recently put on leave among allegations of fraud, and that co-founder is now calling for the CEO's ouster.
Private Equity Deals
• Advent International is considering a $1b investment in listed Indian lender Yes Bank, per the Economic Times. http://axios.link/bLWF
• CC Capital Partners is in talks to buy Chicago-based market research firm Information Resources for more than $5b from Vestar Capital Partners and New Mountain Capital, per Bloomberg. http://axios.link/AYqj
• Lion Equity Partners bought Elkhart Tri-Went Industrial, a Geneva, Ind.-based maker of extruded aluminum components and fabricated copper tube products, from Aalberts NV. www.elkharttriwent.com
• LLR Partners invested in ParkHub, a Dallas-based provider of parking payments software. www.parkhub.com
🚑 Patient Square Capital agreed to buy SOC Telemed (Nasdaq: TLMD), a Virginia-based provider of acute care telemedicine, for around $340m. Go deeper with Axios Pro.
Liquidity Events
• Baird Capital sold Vitalyst, a Bala Cynwyd, Pa.-based employee coaching software provider, to Alithya (Nasdaq: ALYA). www.vitalyst.com
More M&A
• Dividend Restaurant Group acquired Eddie Merlot's, a chain of 13 upscale steakhouse. www.eddiemerlots.com
• Dolby Labs (NYSE: DLB) acquired Millicast, a San Mateo, Calif.-based developer of ultra-low latency video streaming solutions. http://axios.link/MRSO
• HanesBrands (NYSE: HBI) said it plans to sell its U.S. sheer hosiery unit, which is expected to generate $60m of 2022 sales and no operating profit. Go deeper with Axios Pro.
🚑 Intellia Therapeutics (Nasdaq: NTLA) acquired Rewrite Therapeutics, a developer of DNA writing technologies, for up to $200m ($45m upfront). http://axios.link/FFQZ
• Kohl's (NYSE: KSS) adopted a poison pill, saying takeover offers for the department store retailer were insufficient. http://axios.link/g8yW
⚡ NiSource (NYSE: NI), an Indiana-based natural gas company, is being called on by an energy-focused hedge fund to seek a go-private offer. HITE Hedge Asset Management holds a 0.6% stake in NiSource, which has an $11.7b market cap. http://axios.link/Z79k
• Raytheon may seek a buyer for its Anschuetz navigation systems unit, which could fetch $200m, per Bloomberg. http://axios.link/SSNB
Fundraising
• ACME Capital raised over $300m for its fourth early-stage VC fund and adjacent opportunity fund. It also promoted Alex Fayette and Aike Ho to partners. www.acme.vc
🚑 Arch Venture Partners is raising $2.5b for its 12th fund, per an SEC filing. The Chicago-based firm raised $1.85b for its 11th fund. www.archventure.com
• Artisanal Ventures, an S.F.-based VC firm focused on B2B cloud startups, raised $62m for its debut fund. http://axios.link/ALk8
• Better Ventures of Oakland is raising $60m for its fourth fund, per an SEC filing. www.better.vc
🚑 Clave, a Spanish alt assets manager, is raising an €80m fund focused on early-stage tech transfer projects in the healthcare space. www.clave.capital
• Josh Buckley is raising up to $500 million for his third fund, per an SEC filing. This could become the largest-ever fund raised by a solo shop.
• Epiq Capital, an Indian VC firm, is raising $200m for its second fund, per an SEC filing.
• JMI Equity is raising $2b for its 11th fund, per SEC filings. www.jmi.com
• Tiger Global has secured $11 billion for its latest private tech investment fund, and plans to close next month on $12b, per The Information. Last year we reported that it would target $10b.
It's Personnel
• Alexander Bell (ex-Caisse de Dépôt et Placement du Québec) joined Tikehau Capital as head of its North American PE climate practice and Cristian Norambuena (ex-NYC Comptroller's Office) joined as a director of the group. www.tikehaucapital.com
Final Numbers
The U.S. economy added 467k jobs in January, with the unemployment rate edging up to 4%, despite expectations that the number would be weak due to Omicron.
Revisions were huge, coming via BLS' annual adjustment, with an additional 709k jobs for November and December.
Hourly earnings rose 0.7%, versus 0.5% expectations.
One consequence is that the Fed has no reason to reverse course on its planned rate hikes.
✅ Thanks for reading Axios Pro Rata! Please ask your friends, colleagues and season-ticket holders to sign up.