Axios Pro Rata
July 25, 2022
Welcome to another Monday. I hope your weekend was a bit less eventful than Dan's. I'm your news captain for another week before I take my own quick vacation.
Top of the Morning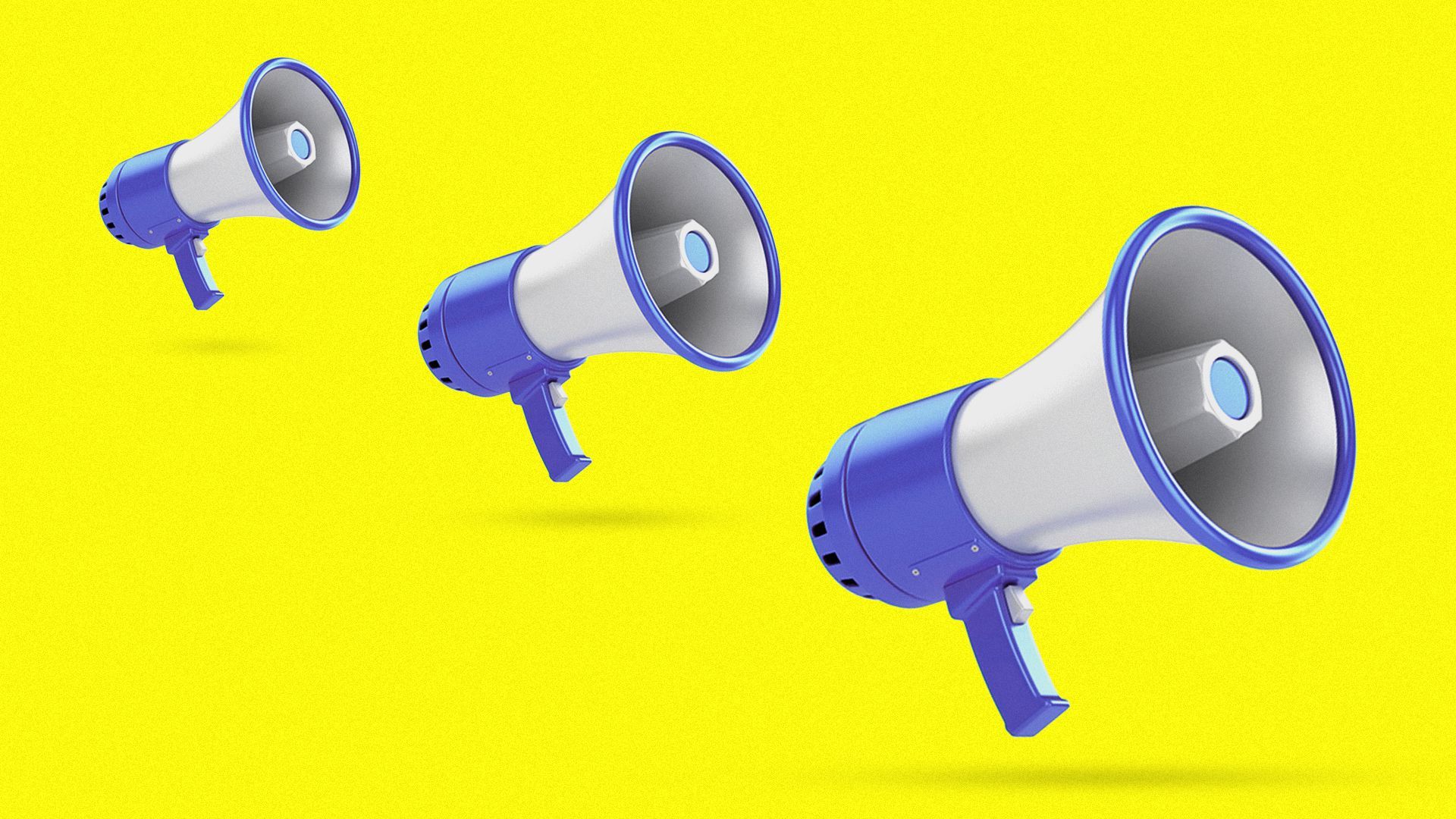 After nine years in various marketing roles at Meta (nee Facebook), Arielle Gross Samuels will have a new job after Labor Day: heading up marketing for Blackstone.
Why it matters: Blackstone and its Wall Street peers aren't exactly seen as warm and fuzzy companies by the average American. And elected officials in Washington don't miss a chance to take shots at their business.
The big picture: For the progressive Left, massive institutional investors like Blackstone are definitely on the enemy list — from their capitalistic drive to prioritize profits, to decisions they see as unethical, to their roles in the housing market, and everything in between.
Blackstone is a frequent target of left-leaning Democratic politicians like Sens. Elizabeth Warren and Bernie Sanders, who heavily criticize big companies for their business practices.
And Blackstone isn't oblivious to this. "That defines why we need to have someone in this seat — there's this 1990s and 1980s image in most people's head," said Christine Anderson, Blackstone's head of corporate affairs (and Samuels' new boss).
"We probably haven't done a good job of sharing good stories of how we operate our company," she said.
Blackstone has hired about 50 marketing people recently but describes the operation as "fledgling."
What she's saying: "Trust is absolutely critical… we learned that the hard way at Meta," said Samuels. "I'm an engineer by training… My plan is to measure what we can around sentiment."
And like any enthusiastic and ambitious techie, she added that scaling the operation is another exciting challenge (she noted that Blackstone is currently at the same headcount as Meta when she joined).
Between the lines: Samuels' job won't be to respond to politicians' tweets or to put out statements to combat critical journalism.
Instead, she'll be focused on marketing Blackstone to financial advisers — who in turn sell investment opportunities to their wealthy clients — and more broadly helping put out the firm's version of how it operates.
Yes, but: It's easier said than done. "Obviously single-family homes are a hot topic," said Anderson.
The bottom line: Even private equity needs good marketing in this day and age.
The BFD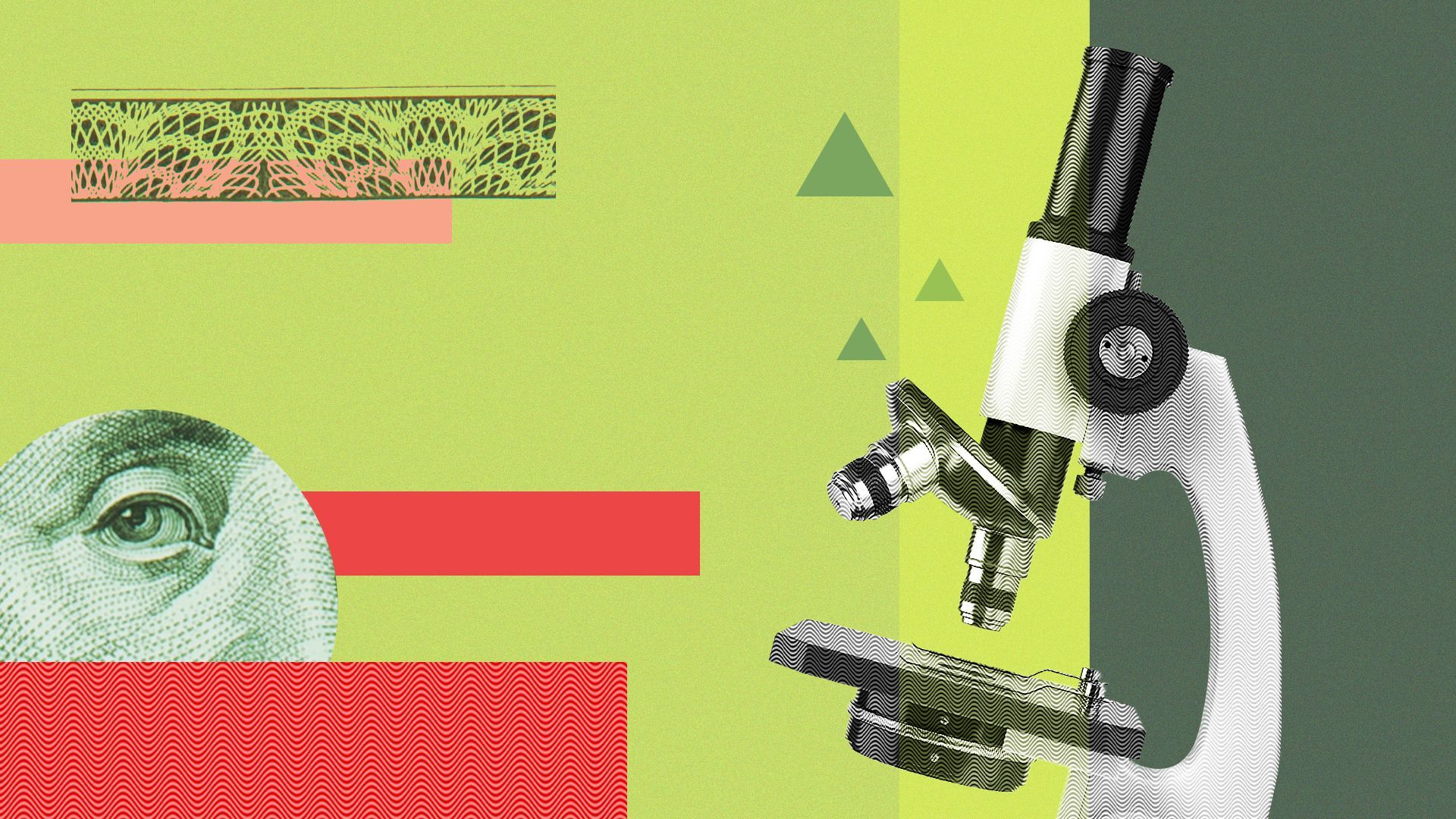 Ginkgo Bioworks has agreed to acquire Zymergen, an Emeryville, Calif.-based biotech company focused on chemical manufacturing, in an all-stock deal valuing the latter at $300 million.
Why it's the BFD: This is Ginkgo Bioworks' biggest acquisition to date, and comes just seven months after Zymergen announced a pivot to drug discovery after a rough post-IPO period (it was once valued around $3 billion).
Between the lines: Zymergen will continue its cost-cutting initiatives, including reducing headcount, the companies said, while its staff will fill out a number of open positions at Ginkgo.
The bottom line: "Cell engineering company Ginkgo clearly spotted an opportunity, snapping up Zymergen for a market capitalization of $300 million—a reminder of how far the company has fallen since the heady days of spring 2021."—James Waldron, FierceBiotech.
Venture Capital Deals
⛽️ Energy Exploration Technologies, an Austin-based lithium and battery technology company, raised $450m in new funding from Global Emerging Markets. www.energyx.com
🚑 Everside Health, a Denver-based primary care company, raised $164m in growth equity funding at a valuation above $1bn, led by NEA, with Oak HC/FT, Alta Partners, Endeavor Catalyst and others also participating, per Axios Pro's Sarah Pringle. Read more.
• Shares, a U.K.-based investment app, raised $40m in Series B funding, led by Valar Ventures. Read more.
⛽️ Altruistiq, a U.K.-based carbon reporting company, raised £15m in seed funding from Molten, Norrsken, Greg Jackson, Mudassir Sheikha, Siraj Khaliq, Sir Ian Cheshire and Nicolaj Reffstrup. www.altruistiq.com
• Cartona, an Egyptian e-commerce supply chain marketplace, raised $12m in Series A funding, led by Silicon Badia, with SANAD Fund, Arab Bank Accelerator and Sunny Side Ventures also participating. Read more.
• allwhere, a New York-based remote work software company, raised $9.5m in seed funding, led by DESCOvery. www.allwhere.co
• Atlantic Quantum, a Cambridge, Mass., and Gothenburg, Sweden-based developer of quantum computers, raised $9m in seed funding, led by The Engine, with Thomas Tull, Glasswing Ventures, Future Labs Capital, and E14 also participating. www.atlantic-qc.com
🚑 Lottie, a U.K.-based elder care marketplace, raised €7m million in new funding at a €52m valuation led by General Catalyst. Read more.
• Omni, a Singapore-based human resources and employee onboarding startup, raised $2.4m in pre-seed funding, led by Alpha JWC Ventures and Picus Capital, with FEBE Ventures, Basis Set Ventures, Ratio Ventures and Frances Kang also participating. Read more.
Private Equity Deals
🚑 Lee Equity is exploring a sale of Inception Fertility, a Houston-based IVF care provider, per Axios Pro's Sarah Pringle. Read more.
🐶 Heartland Veterinary Partners, backed by Gryphon Investors, acquired Family Vet Group, a Chicago-based general practice veterinary care company. www.familyvetgroup.com
• PSG invested in Rodeo, a Netherlands-based project management software company. www.getrodeo.io
• Triton Partners agreed to sell Ewellix, a Swedish robotics parts manufacturer, to Schaeffler AG. www.ewellix.com
• Oak Hill Capital will invest $250m in Omni Fiber, a Cincinnati-based fiber broadband provider. www.omnifiber.com
• Today, Great Point Partners invested in Ephicacy Consulting Group, an Iselin, N.J.-based biometrics contract research organization. www.ephicacy.com
• Seaside Equity Partners completed the sale of Andersen Commercial Plumbing, a LaVerne, Calif.-based turnkey plumbing and HVAC services company. www.andersenplumbing.com
• Apax Partners acquired a majority stake in Pickles Auctions, an Australian marketplace for vehicles, industrial and salvage assets. www.pickles.com.au/
Public Offerings
🚙 Forza X1, a Fort Pierce, Fla.-based electric boat developer being spun out of Twin Vee PowerCats, announced it plans to raise $15m by offering 3m shares at $5, commanding a market value of $50m. It plans to list on the Nasdaq under the symbol FRZA. ThinkEquity is the sole bookrunner on the deal. Read more.
• Onfolio Holdings, a Wilmington, Del.-based owner and manager of a portfolio of websites, lowered the proposed deal size for its upcoming IPO and now plans to raise $7m by offering 1.6m units at $4.50. It plans to list on the Nasdaq under the symbol ONFO. EF Hutton is the sole bookrunner on the deal. Read more.
SPAC Stuff
🚑 Frazier Lifesciences agreed to combine with NewAmsterdam Pharma, a Dutch late clinical-stage company focused on the R&D of oral therapies for major cardiometabolic diseases. Read more.
• DUET Acquisition Corp. agreed to combine with AnyTech365, a Spanish IT security and support company. Read more.
More M&A
• FTX is reportedly in talks to potentially acquire Bithumb, a South Korea-based crypto exchange, per Bloomberg. Read more.
• Cargill and Continental Grain closed their acquisition of Sanderson Farms, a Laurel, Miss.-based chicken producer, worth about $4.53b. Read more.
Fundraising
• Twine Ventures raised $25m for its inaugural tech venture fund. Read more.
• The UK Innovation and Science Seed Fund expanded by an additional £37m in venture capital. www.ukinnovationscienceseedfund.co.uk
• BAI Capital raised $700m for its inaugural venture capital fund. www.bai-cap.com
• China is reportedly planning a $44bn real estate fund to help property developers in an attempt to restore confidence in the industry, per Reuters. Read more.
• Seedstars raised $20m of a $30m target for its second emerging market seed-stage fund. Read more.
It's Personnel
• Moelis & Co. has hired Lou Kerner as senior adviser to its newly formed Global Blockchain Group, led by John Momtazee.
Final Numbers
🙏 Thanks for reading Axios Pro Rata! Please ask your friends, colleagues and PE marketers to sign up.