Axios Pro Rata
April 24, 2021
Welcome to the weekend again. Hope you're all getting to relax — I'll definitely be sleeping in while you're reading this 😏....
As always, feel free to send me any tips or comments by replying to this email or on Twitter @imkialikethecar.
Playing on my Spotify app yesterday: Mark Morrison's "Return of the Mack" (probably the song I've requested the most from DJs, ever), and a whole lot of the Spice Girls.
Today's Smart Brevity™ count is 932 words, a 3 1/2-minute read.
1 big thing: Content creators as the new startups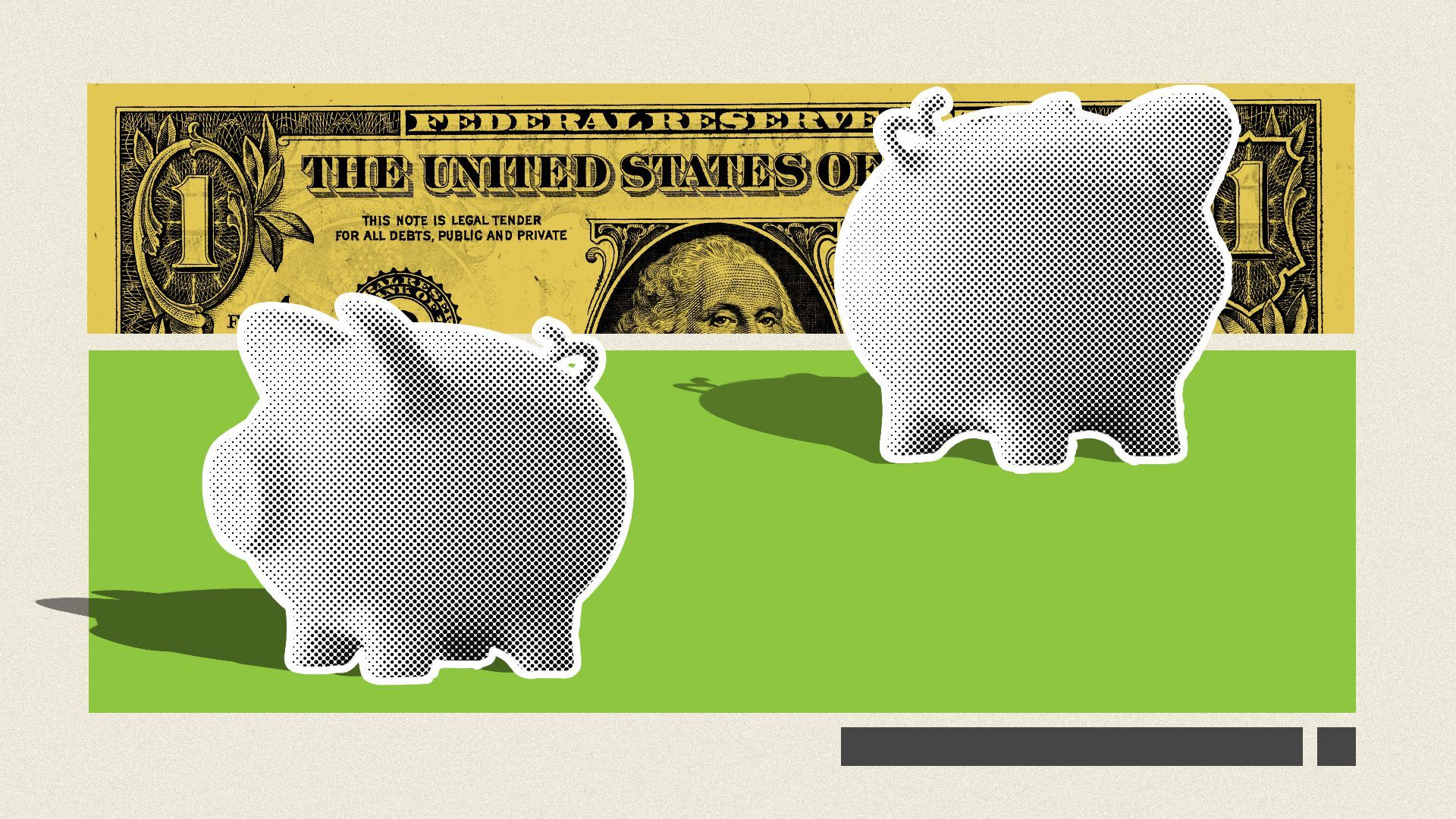 Mat Sherman had several dozen paying subscribers for his online community and newsletter about early-stage startups when he decided to trade that recurring revenue for a cash advance of $4,000 via Pipe, he tells Axios.
Why it matters: As the content creation business matures, a spectrum of financing models are becoming available to these entrepreneurs, who are no longer forced to entirely bootstrap their work.
Non-dilutive financing: Creators with recurring revenue, such as paid subscriptions or established ad streams, can effectively get advances on their future earnings.
For newsletter writers, that recurring (and growing) revenue is not all that different from that of SaaS startups, which have been initial customers of platforms like Pipe, a marketplace where companies can sell their customer subscription contracts for upfront financing.
In fact, Pipe CEO Harry Hurst recently convinced Anthony Pompliano, a newsletter writer and cryptocurrency investor, to trade those paid subscriptions for a cash advance to further finance a bitcoin buying spree, Pompliano tells Axios.
Non-dilutive investors focused on these entrepreneurs have also emerged, such as Spotter, founded by former Machinima exec Aaron DeBevoise, which targets creators like YouTubers.
Even newsletter company Substack's own advances to select writers are predicated on the assumption they'll attract enough subscribers, and thus revenue, for the company to recoup that money (and in some cases, even more, as some writers have disappointedly realized).
Equity financing: On the other end of the spectrum are investors who see content creators as ventures themselves — with massive growth potential — and want a piece of the upside. In short: venture capital investing.
"We say 'you're a young creator. Maybe you have a couple of YouTube channels — you have a following. … We will buy 5% of everything you do for the next 10 to 30 years,'" Slow Ventures partner Sam Lessin, whose VC firm has carved out $20 million from its latest fund to back creators, tells Axios.
"I don't even mind if most of them lose my money, as long as I invest in Jeff Bezos along the way," adds Lessin of his expectation that not all creators will ultimately strike it big or have lengthy careers. (You know, like most startups.)
Similarly, Creative Juice, a company building tools for content creators and co-founded by YouTube star Mr. Beast, recently announced it's setting aside $2 million to invest in YouTube creator channels. It plans to set up additional funds geared toward other types of creators, says CEO Sima Gandhi.
Between the lines: "I'm giving you $2 million to build your brand — that brand is why you're able to make all these other deals," explains Lessin of the reasoning for creators to sell equity in all their future endeavors to investors like him.
Of course, he admits investors like his firm will have to show their deals aren't exploitative or a net negative for the creators they're backing for this approach to be embraced by the industry.
The bottom line: It's clear that there's a lot of money to be made in content creation — and investors don't want to miss getting a piece of it.
2. Yes, but: Not all content should be a commodity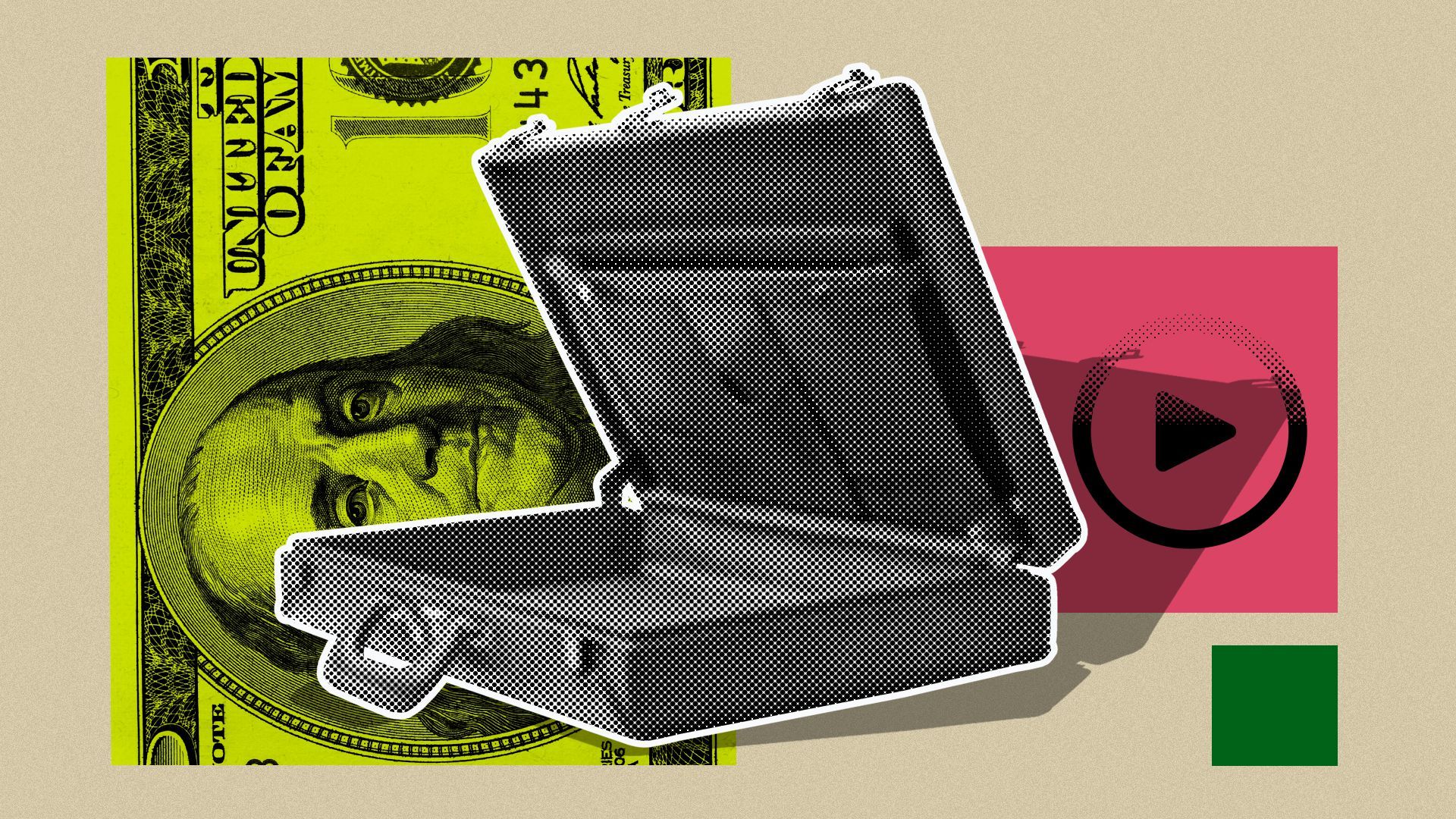 While digital content can directly be turned into dollars more easily than ever before, some are making the case that other ways of financing creators are also needed.
What they're saying: "Today, essentially creators have to take this 'unpaid internship' in the hopes of succeeding," Atelier Ventures managing partner Li Jin tells Axios of the initial period when content creators' efforts aren't yet generating meaningful revenue.
"Not everyone can take on an unpaid internship, just like in other industries," she adds.
Jin recently proposed "universal creative income" (or, UCI) that would be provided by the content platforms. In short, it would mean stipends for aspiring creators to give them a shot at pursuing success.
Unlike the current funds that many of these companies have set up, UCI would not be aimed at creators who are already racking up high levels of views from a sizable audience.
Between the lines: Jin also invokes the societal benefits of art, a view shared by Patreon co-founder and CEO Jack Conte (who is a musician himself).
At some point, we started calling art 'content' which I think is a travesty. 'Content' fills a hole. Content belongs in a feed. Art should be cherished, because it's beautiful and important. And it's not information, it's not 'content', it's art. When you think of it like content, the space that it occupies in your brain is that, 'this is a commodity'. It commoditizes the output of creators, it makes it all one thing.
It's the same reason I don't like the word 'influencer'. 'Influencer' extracts the one thing from creators that advertisers care about — influence — and then it commoditizes that capability.
— Jack Conte,
in an interview
with SignalFire's Josh Constine on Clubhouse.
3. Fintech for creators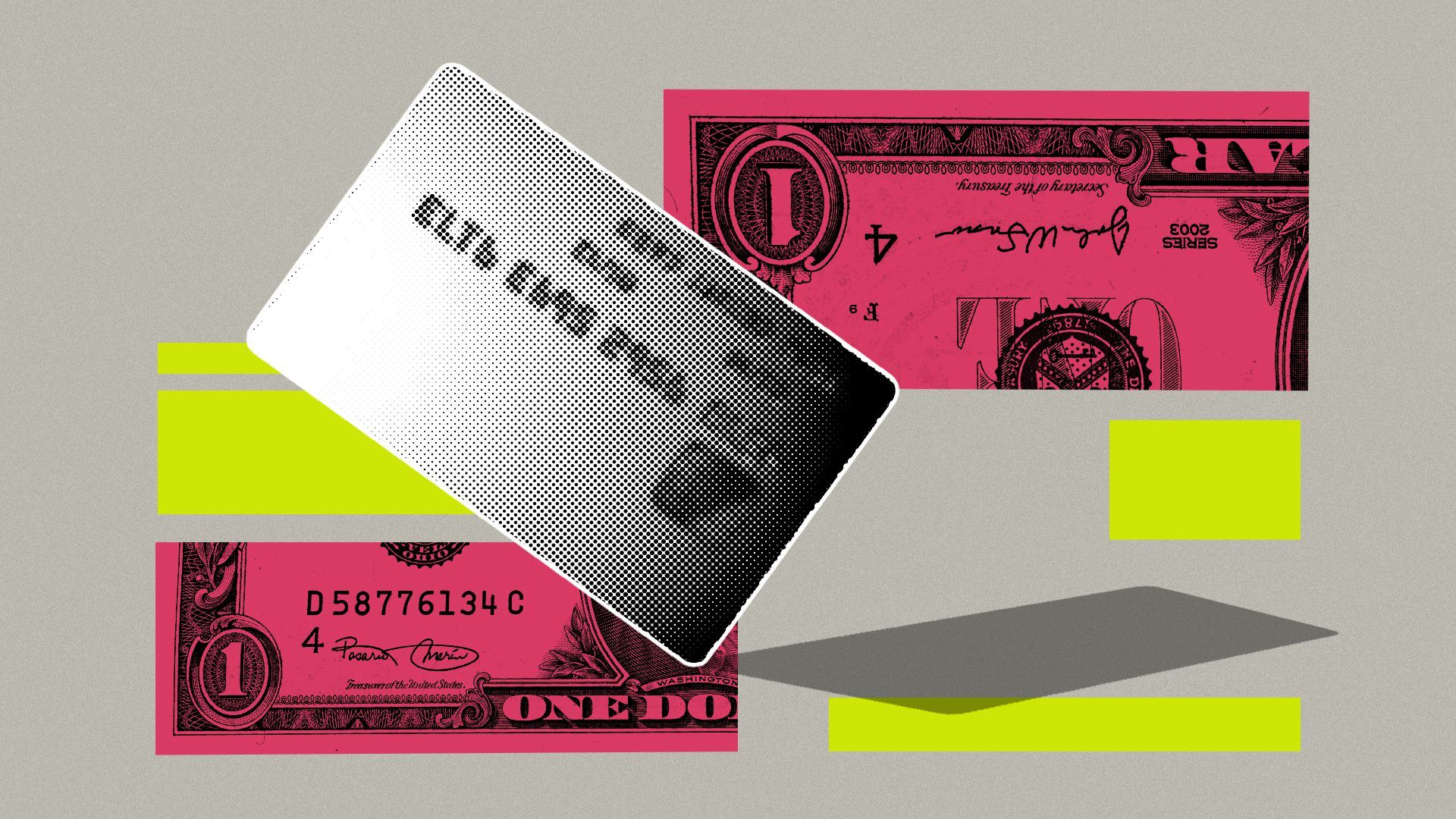 As content creation becomes an increasingly popular line of work — and even teens view being a "YouTuber" as a viable career — a slew of financial and business tools are being tailored to the industry.
Credit cards: Karat bills itself as a credit card that understands creator finances, unlike traditional banks. Other cards and banking services aimed at freelancers have also emerged.
Business dashboards: Companies like Stir and ChannelMeter are providing sophisticated tools to help creators track their revenue streams, audience metrics and overall earnings. Creative Juice is working on a similar product.
Marketplaces: Since debuting in October, PearPop has attracted nearly 10,000 celebrities and Tiktok creators who use the marketplace to buy and sell collaborations and for on-screen interactions with other creators or fans. There's also a growing number of marketplaces that help content creators find sponsors and advertisers.
🧩 Trivia
Twitch has emerged as a successful channel for video game players to monetize their time and talents, but that's not how the company started.
Question: What was Twitch's original incarnation, and what was it called? (Answer at the bottom.)
🙏 Thanks for reading! See you on Monday for Pro Rata's weekday programming, and please ask your friends, colleagues and YouTube stars to sign up.
Trivia answer: The company was originally called Justin.tv, a video channel that broadcast co-founder Justin Kan's life 24/7.