Axios Pro Rata
January 25, 2018
Top of the Morning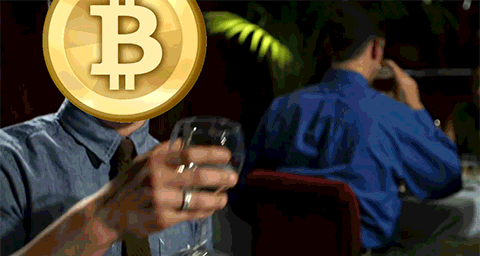 The hottest deal in venture-land right now isn't a venture deal at all: It's the massive pre-ICO for encrypted messaging startup Telegram. Brand-name VC firms like Benchmark have (quietly) signed on to what reportedly could be a $500 million offering, after which Telegram would sell between $3 billion and $5 billion of tokens to develop its own blockchain platform and native cryptocurrency.
That's the front-of-house news. In the back office, venture firms are frantically reworking fund agreements to permit crypto investments.
A Silicon Valley fund formation lawyer tells me that around one-third of new VC fund documents include new language that explicitly permits the purchase of crypto assets, often with some sort of concentration limit.
The lawyer also says that he's now spending at least half his time fielding calls from clients asking crypto-related questions.
Existing funds often are going to LP advisory committees for permission to do such deals, particularly if they are purchasing actual tokens. Pre-sales are generally structured as simple agreements for future tokens (SAFTs), or contracts that legally double as securities (i.e., may already be technically permitted).
One big question is how to handle in-kind distributions. Most LPs don't yet know what to do with tokens, and it gets even more complicated for registered investment advisors (i.e., most funds-of-funds) who need to have their assets held by qualified custodians. In short, it's unclear if any custodians are actually qualified to hold tokens.
New SEC Commissioner Jay Clayton spoke at Stanford last night, largely about crypto. Kia was there and shares some quote:
"What I see happening in the ICO market today is 'let me have all of the disclosure freedom of a private placement and all of the secondary activity and ability to market this of a public offering.' We decided in 1934: that [having both of these at one] led to a lot of problems."
"There are a lot of protections in the way stock trades on exchanges... these platforms that you're seeing where people are trading cryptocurrencies — there are none of these rules... The opportunity for price manipulation is at orders of magnitude."
"Blockchain, distributed ledger tech — I don't think any of us think it is a fad... It clearly has a applications that are gonna add efficiencies." 
When asked at what point the SEC needs to clarify its ICO rules: "I think we can say that wherever the date is, it's passed."
• Non-core assets: Sky CEO Jeremy Darroch suggested during an earnings call that the company could divest itself of Sky News. That's a significant concession, given that Sky News was cited earlier this week by British regulators are the main stumbling block toward its approval of 21st Century Fox's $15.7 billion deal for the Sky stake it doesn't already own.
Here's the Darroch comment that is sure to give Sky employees the warm fuzzies:
"I wouldn't describe Sky News as critical to the business today, indeed I wouldn't really pick any part of our business and say it is critical."
• Ahead of the wire: Boston-based growth equity firm Silversmith Capital Partners later today will announce that it has closed its second fund at $670 million.
Around 80% of Silversmith's $450 million debut fund was invested into companies that had never before raised outside funding, per co-founder Todd MacLean.
The BFD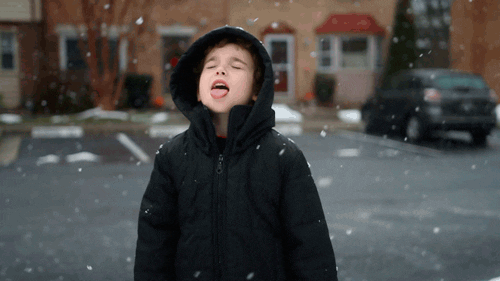 Snowflake Computing, a San Mateo, Calif.-based provider of data warehousing solutions, has raised $263 million in new funding at a $1.5 billion pre-money valuation. Sequoia Capital co-led, alongside existing shareholders Iconiq Capital and Altimeter Capital. Other return backers include Capital One Growth Ventures, Madrona Venture Group, Redpoint Ventures, Sutter Hill Ventures and Wing Ventures.
Why it's the BFD: Because its size reflects the high stakes of moving legacy enterprise workloads unto the cloud. Snowflake is the rare startup to compete in a space that is otherwise populated with legacy tech giants like Microsoft, IBM, Google and Teradata. Oh, plus Amazon — even though Snowflake itself is built on top of AWS.
Bottom line: "[CEO Bob] Muglia believes the company's data lake technology is a foundation for a much broader vision that provides a platform for building data applications. This could be for data sharing between customers or to sell that data. He foresees companies building businesses on top of the data stored in the Snowflake data warehouse much like companies have built businesses on top of the Salesforce platform." — Ron Miller, TechCrunch
Venture Capital Deals
• Kuaishou, a Chinese live-video streaming company backed by Tencent, is closing in on around $1 billion in pre-IPO funding from backers like Sequoia Capital China, per Reuters. http://axios.link/YdmM
• Ninja Van, a Singapore-based last-mile logistics company, has raised around $85 million in Series C funding, per Reuters. Backers include Abraaj Group, B Capital Group and DPDgroup. http://axios.link/hFA0
⛽ EtaGen, a Menlo Park, Calif.-based maker of commercial onside power generators for businesses, has raised $83 million in Series C funding. American Electric Power, Centrica Innovations and Statoil Energy Ventures, KCK Group and Louis M. Bacon were joined by return backers Bill Gates and Khosla Ventures. http://axios.link/gUNp
⛽ Stem, a Millbrae, Calif.-based developer of "behind-the-meter" lithium ion batteries, has raised $80 million in Series D funding. Activate Capital led, and was joined by Temasek and Ontario Teachers' Pension Plan. http://axios.link/Lh7v
• Front, a San Francisco-based provider of shared inboxes and calendars for the enterprise (i.e., Microsoft Outlook rival), has raised $66 million in Series B funding co-led by Sequoia Capital and DFJ. http://axios.link/0ZwV
• Sun Basket, a San Francisco-based meal kit delivery service focused on organic and sustainable ingredients, has raised $42.8 million in Series B funding led by August Capital. The company also secured $15 million in debt financing from Trinity Capital Investment and says that it is on a $275 million annual revenue run rate. www.sunbasket.com
• Nexar, an Israeli developer of autonomous driving software, has raised $30 million in new funding. Ibex Investors led, and was joined by Alibaba Innovation Ventures, Nationwide Mutual Insurance, Slow Ventures, True Ventures, Tusk Ventures, Aleph Capital Partners and Mosaic Ventures. http://axios.link/LhDZ
• Knightscope, a San Francisco-based developer of security patrol robots, has raised $25 million in new VC funding from backers like Konica Minolta and Bright Success Capital. http://axios.link/gatH
• GLMX, a New York-based provider of tech solutions for trading repurchase agreements, has raised $20 million in growth equity funding. Sutter Hill Ventures led, and was joined by Otter Capital and Tippet Venture Partners. www.glmx.com
• Havenly, a Denver-based e-commerce company focused on home décor, has raised $12.5 million in new funding led by existing backer Foundry Group. Other investors include Industry Ventures, Chicago Ventures and Kickstart Fund. www.havenly.com
• Tigera, a San Francisco-based provider of cloud-native app connectivity solutions, has raised $10 million in new VC funding. Madrona Venture Group led, and was joined by NEA and Wing Ventures. http://axios.link/zehE
• Hysolate, an Israeli cybersecurity startup focused on hybrid endpoint architecture, has raised $8 million in funding co-led by Innovation Endeavors and Team8. www.hysolate.com
• Divvy Homes, a San Francisco-based developer of "flexible homeownership programs," has raised $7 million in new equity and debt funding. Caffeinated Capital led the equity tranche, and was joined by HVF and DFJ. www.divvyhomes.com
• StoreHub, a Malaysia-based provider of iPad point-of-sale systems, has raised $5.1 million in Series A funding. Vertex Ventures led, and was joined by Cradle Seed Ventures, Accord Ventures and Fintonia Group. http://axios.link/qgu7
Private Equity Deals
• Benevity, a Calgary-based provider of corporate social responsibility and employee engagement software, has raised an undisclosed amount of growth equity funding from General Atlantic. www.benevity.com
🚑 Family Treatment Network, a portfolio company of Pharos Capital, has acquired Behavior Care Specialists, a Sioux Falls-based outpatient treatment provider of autism spectrum disorder services. www.behaviorcarespecialists.com
• Rotunda Capital Partners has invested $20 million into StreetShares, a Reston, Md.-based online lender focused on small business loans for military veteran-owned businesses. http://axios.link/fJMD
• SoftBank is in talks to acquire a stake in Indian online insurance aggregator PolicyBazaar at a valuation of at least $800 million, per Bloomberg. http://axios.link/aFEZ
• TPG has completed its previously-announced $2.36 billion purchase of Kirkland, Wash.-based Wave Broadband, which it is merging with RCN to form the country's sixth-largest cable company. http://axios.link/FbOX
• TPG is backing a management buyout offer of at least $1 billion for the fiber business of India's Tata Teleservices, per DealStreetAsia. http://axios.link/7two
Public Offerings
🚑 Menlo Therapeutics, a Menlo Park, Calif.-based drug developer focused on chronic pruritus and chronic cough, raised nearly $111 million in its IPO. The company priced 6.5 million shares at $17 (top of increased range), and will trade on the Nasdaq under ticker MNLO. Jefferies served as lead underwriter. The pre-revenue company has raised around $110 million in VC funding from firms like Vivo Capital (24.9% pre-IPO stake), Remeditex (17.8%), Presidio Partners (16.5%), Merck Sharp & Dohme Corp. (8.3%), VenBio (8%), F-Prime Capital (7.5%), Novo Holdings, Rock Springs Capital, Aisling Capital and Bay City Capital. www.menlotherapeutics.com
• PagSeguro, a Brazilian provider of payment solutions for online and offline small businesses, raised $2.3 billion for the largest U.S. IPO since Snap. It will trade on the NYSE under ticker symbol PAGS, while Goldman Sachs served as lead underwriter. http://axios.link/mqIE
Liquidity Events
• Fiverr, an Israel-based freelance work marketplace that has raised over $100 million in VC funding, has acquired And Co, a New York-based developer of client management tools for freelancers. And Co had raised around $6 million from Thrive Capital, BoxGroup, Red Swan Ventures, Brooklyn Bridge Ventures and Designer Fund. http://axios.link/VmI8
• GoDaddy (NYSE: GDDY) has agreed to acquire Main Street Hub, an Austin, Texas-based social media marketing company, for upwards of $175 million (including $125m upfront in cash). Main Street Hub previously raised over $60 million in equity funding from firms like Bessemer Venture Partners and Vista Equity Partners. http://axios.link/CXml
• KKR has sold its remaining 12.3% stake in British pet products retailer Pets at Home (LSE: PETS). http://axios.link/Xo8y
More M&A
• Corvex Capital Management and 40 North have given up their activist battle against Swiss chemicals company Clariant (Swiss: CLN), instead selling their 25% stake to state-controlled Saudi Basic Industries. The position had a market value of around $2.5 billion. http://axios.link/LUlo
🚑 Dechra Pharmaceuticals (LSE: DPH) has agreed to buy Dutch veterinary medicine company AST Farma and Le Vet for €340 million in cash and stock. http://axios.link/gD4M
• Goldman Sachs and Citi are the two final bidders for Bank of Nova Scotia's metals trading unit (ScotiaMocatta), according to Reuters. http://axios.link/TIAC
🚑 Intermountain Healthcare, a large hospital system in Utah, has acquired a $20 million minority stake in R1 RCM (Nasdaq: RCM), a medical billing and collections company previously known as Accretive Health. https://axios.link/Zks4
• Milani Cosmetics, a Los Angeles-based cosmetics and skin-care products company, is considering a sale, per the WSJ.
• RPX (Nasdaq: RPXC), a San Francisco-based patent management technology provider with a market cap just south of $700 million, is seeking a buyer, per Reuters. http://axios.link/Z538
Fundraising
• Anacacia Capital, an Australian private equity firm, is planning to target A$300 million for its third fund, per PE International. www.anacacia.com.au
• DN Capital, a London-based VC firm, has closed its fourth fund with €200 million in capital commitments. http://axios.link/CONZ
• IDC of Saudi Arabia is raising up to $1 billion for a new Sharia-compliant private equity fund focused on African infrastructure projects. http://axios.link/aIqO
• Privateer Holdings, a Seattle-based private equity firm investing in legal cannabis, has raised $100 million in Series C funding. Existing backers include Founders Fund. http://axios.link/f3pe
• Tennenbaum Capital Partners has closed its third direct lending fund with more than $1.9 billion in capital commitments. www.tennenbaumcapital.com
It's Personnel
• Ferdinand Dalhuisen has joined ODDO BHF as co-head of private equity fund-of-funds, per his LinkedIn profile. He previously was global co-head of primary investments at Deutsche Bank Private Equity. www.oddo-bhf.com
• Summit Partners has promoted Matt Hamilton to managing director and Johannes Grefe, Colin Mistele, Mark Nordstrom, Steffan Peyer and Ross Stern to principal. www.summitpartners.com
• Ryan Morris is joining venture firm Plus Capital. He previously was with Global Founders Capital. www.pluscapital.com
• Adam Taetle is joining Evercore as head of its consumer and retail investment banking group. He previously was with Barclays. www.evercore.com
Final Numbers