Axios Pro Rata
May 14, 2022
Welcome to another weekend! This time, we're pondering the cloudy future facing SoftBank's Vision Fund, as turmoil grips the market.
🚨 Reminder: Feel free to send me tips or comments by replying to this email or on Twitter @imkialikethecar.
Today's newsletter is 872 words, a 3-minute read.
1 big thing: SoftBank's VC pullback
The link between the meltdown in public markets, and how traditional venture capital will behave in the coming quarters as a result, is still a bit murky. Yet for SoftBank, it's anything but: Its Vision Fund is already pulling back.
Why it matters: Once the biggest check writer in town, SoftBank's plans to cut its startup investing by more than half this year could have some implications for the market.
This week, the Vision Fund reported its biggest annual loss ever of over $20 billion, larger than even the early months of the pandemic nearly two years ago.
It's also turning to debt to finance some of its Vision capital needs, a risky strategy.
The big picture: A deepening market slide is shutting the IPO window, and putting pressure on late-stage startup fundraising. Investors who have historically benefited from these markups and exits are not having a great time.
The Fund plans on cutting its "approved investment amount" in the coming months to possibly half or even a quarter of what it was last year, CEO and chairman Masayoshi Son said during the company's quarterly earnings presentation this week.
In recent weeks, other nontraditional mega-VCs, including Tiger Global, have also pulled back on their activities.
Meanwhile traditional VCs are also pumping their investing brakes, and scrutinizing deals more than they did during the pandemic's frenzy. In Q1, later-stage rounds got smaller, as did valuations, per new Pitchbook data.
Between the lines: The seed and Series A deals remain largely isolated from all this, but it's quite clear that pre-IPO companies will have a rough time. And big questions hang over almost everything in between.
With big players pulling back, how will that affect funding dynamics? They're far from the only investors, but still significant ones: Q1 data already shows that deal size and valuations with non-traditional investors like them decreased.
SoftBank, specifically, has to continue paying back LPs in its first fund a 7% coupon. That raises questions about how it plans on doing that with fewer portfolio exits generating liquidity.
While the fund notes that 20 of its portfolio companies raised new funding rounds in the first three months of the year from other investors, it's not clear it's in a position to provide cash infusions, should others desperately need it.
Yes, but: In March 2020, a lot of smart people predicted a total apocalypse for startup funding — one that never materialized. That is to say, it's hard to know exactly how things will play out.
Even SoftBank thought it would go through rough waters, only to rebound and post record profits for its Vision Fund division a year ago.
The bottom line: Son himself predicts the IPO market will return in one to three years — let's see if he's right.
2. VC view from Latin America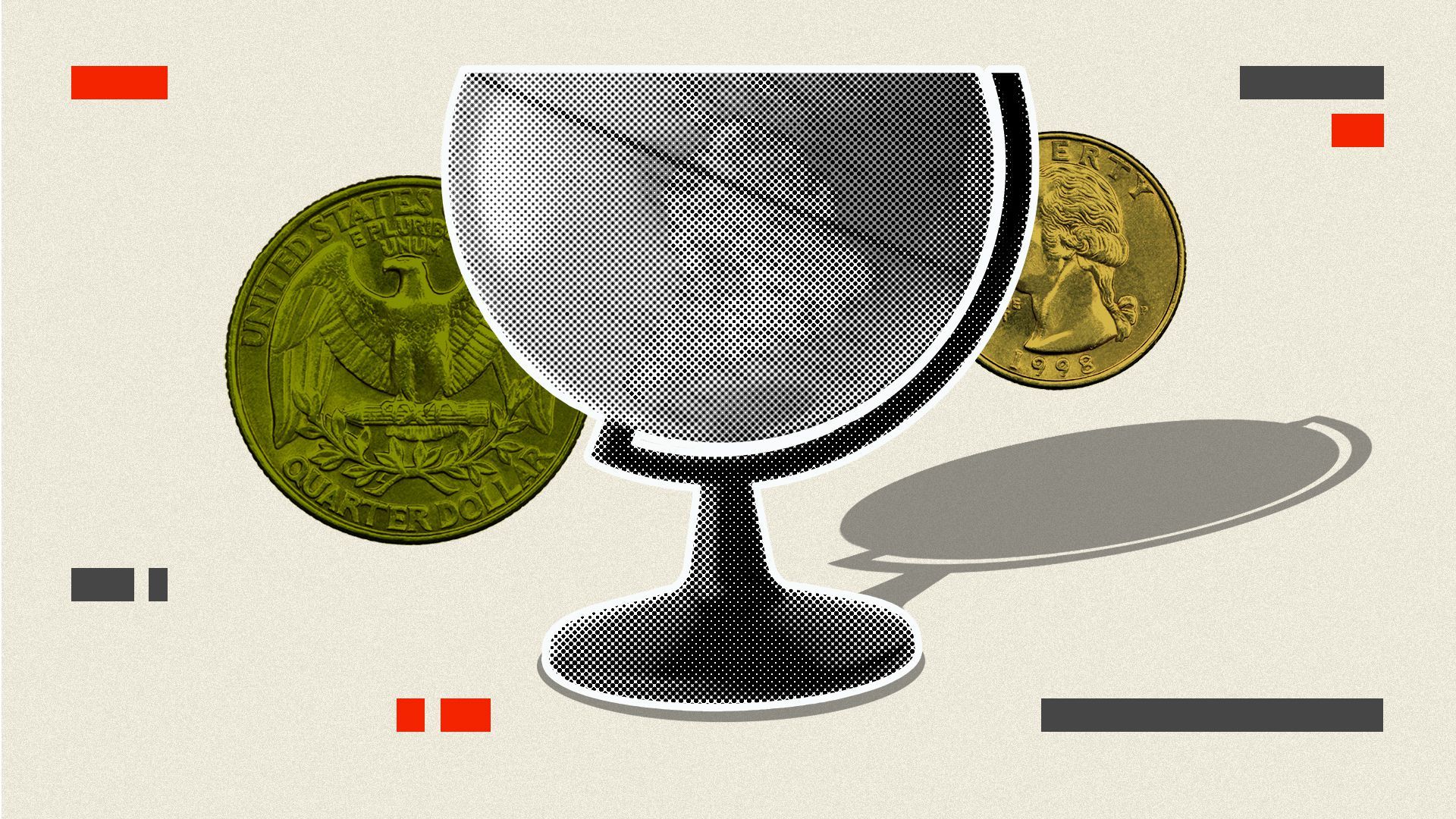 In 2019, SoftBank debuted a $5 billion fund focused on Latin America tech startups, which remains an investor focus.
Yes, but: In addition to the departure of ex-COO Marcelo Claure, two of the Latin America fund's senior investors recently left as well, and the operation is has been folded under the Vision Fund.
Moreover, the LatAm arm already seems to be slowing its investment pace, according to Pitchbook.
The big question: Whether SoftBank can remain a top investor in the region remains to be seen.
Since it entered the market in 2019, a number of other American and European investors have followed suit, increasing the competition in the market.
Thought bubble: Amid leadership changes, the firm will need to retain the confidence of Latin American entrepreneurs that it's a stable long-term investor.
3. Zooming in: SoftBank's painful hits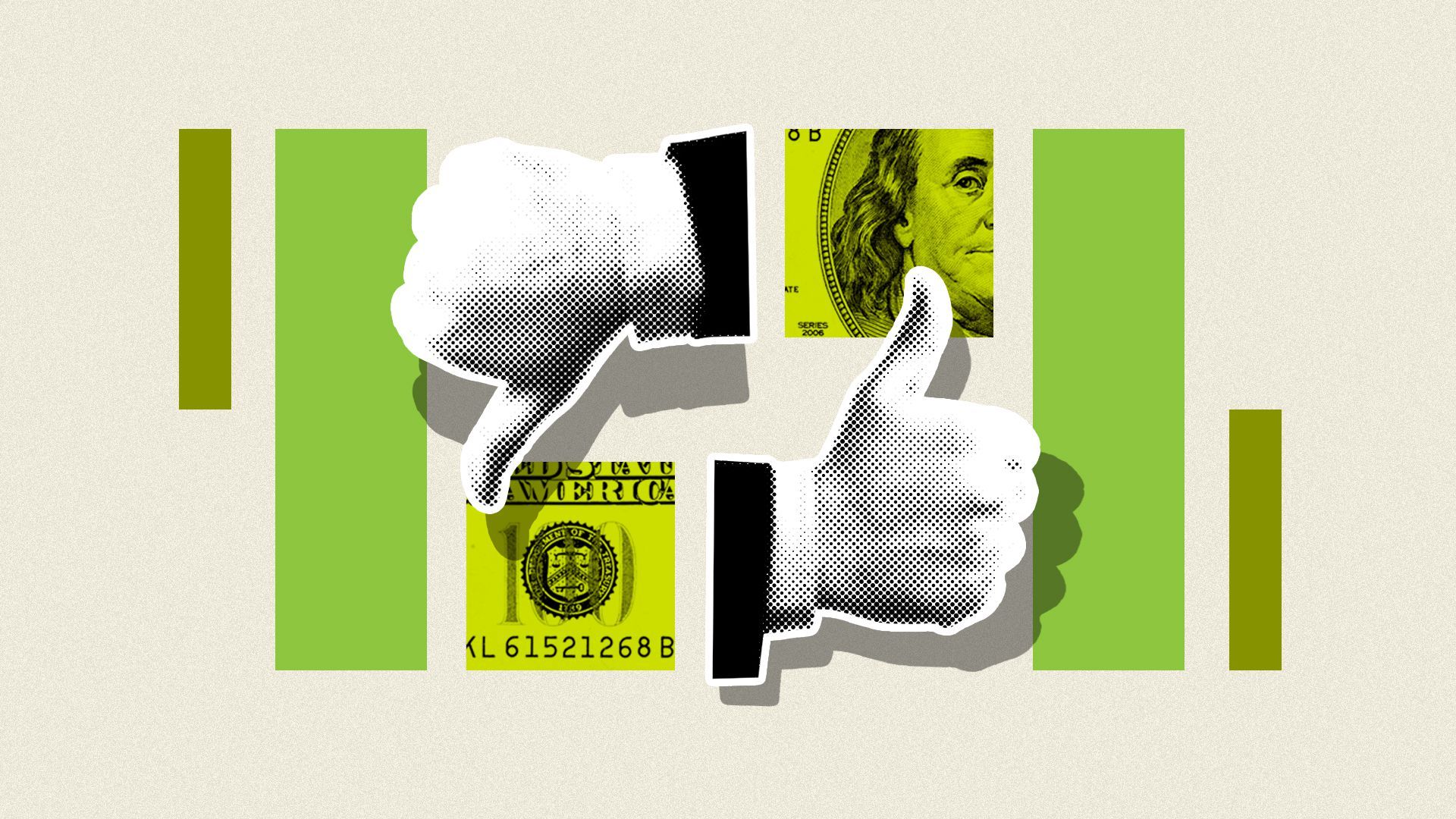 A selection of the companies driving SoftBank's Vision losses:
Didi:
The China-based ride-hailing company angered Chinese regulators, and is set to be delisted by the NYSE. SoftBank invested more than $12 billion in the company for a 21% stake, which is now worth less than $1.7 billion, per the WSJ.
Alibaba:
The Chinese e-commerce giant is one of SoftBank's oldest investments, in which it owns a 25% stake. Less than two years ago, that stake accounted for more than half of SoftBank's total asset value, but that's dropped to about 22% currently. Alibaba's stock price has tumbled by nearly 50% over the last six months.
Coupang:
The Korean e-commerce company was once a crown jewel of the Vision Fund, going public a year ago and generating a $25 billion profit on a $2.7 billion investment, per the WSJ. With Coupang's plummeting stock price, that profit has dwindled to $6 billion.
Grab:
The Southeast Asian company that provides a variety of services from ride-hailing to financial features went public via a SPAC merger at the end of 2021. Since then, its stock price is down by more than 70%.
DoorDash:
The food delivery company greatly benefited from the pandemic's early restrictions, and even managed to briefly pull off profitability and go public in late 2020. However, since then, the shares are down nearly 60%.
📚 Due Diligence
SoftBank's Latin America Fund Suffers Key Departures (Bloomberg)
Tiger Global, hit by $17B in hedge fund losses, has nearly depleted its latest VC fund (TechCrunch)
Inside SoftBank's side letter with Better CEO Vishal Garg (Fortune)
⬆️ Up, up, up
In lieu of a trivia question this week, I leave you with a slide from SoftBank's ever-entertaining quarterly presentation: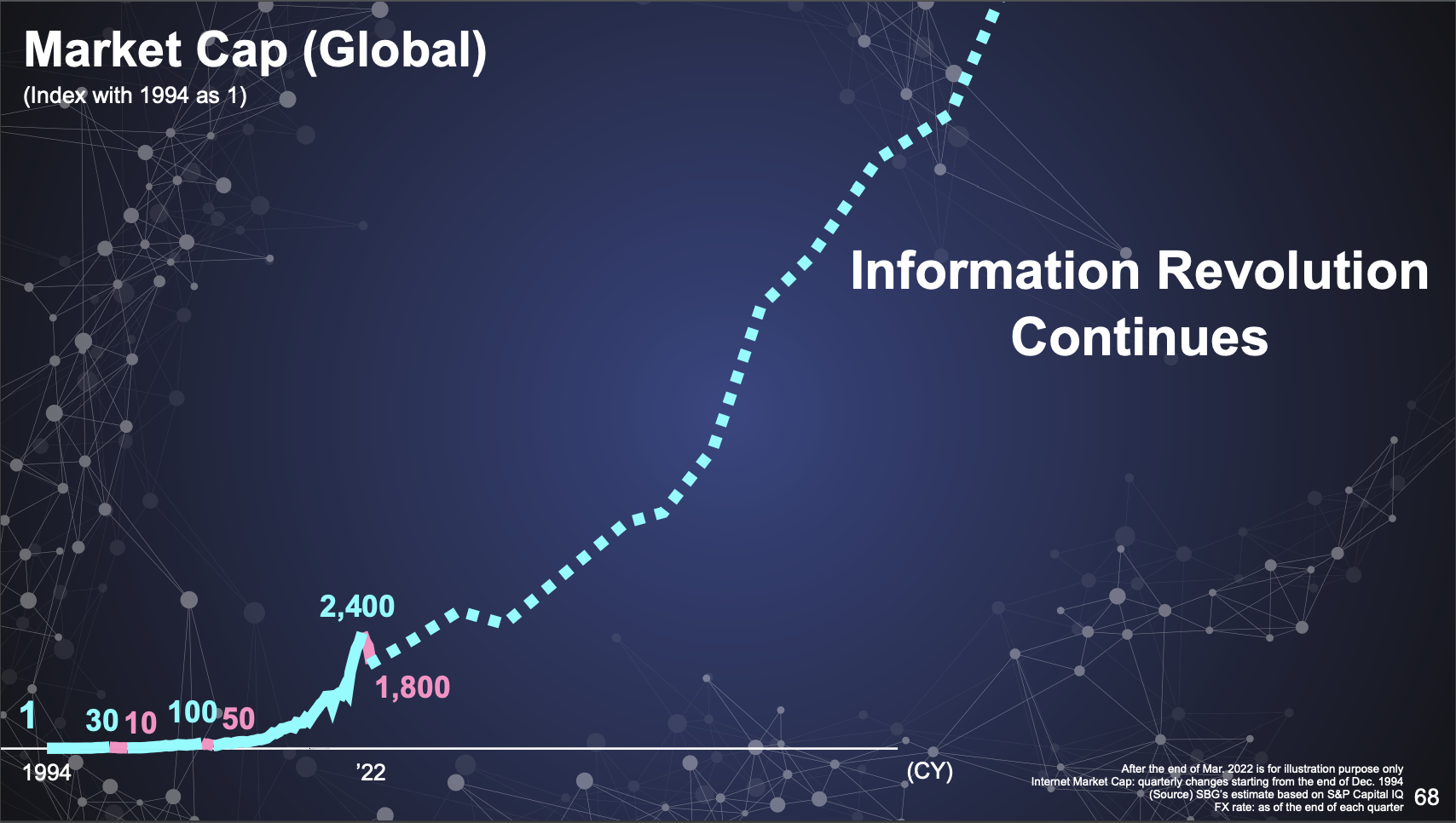 🧮 Final Numbers
🙏 Thanks for reading! See you on Monday for Pro Rata's weekday programming, and please ask your friends, colleagues and presentation deck designers to sign up.