Axios Pro Rata
August 25, 2022
📅 Situational awareness: Twitter whistleblower "Mudge" Zatko will testify at a congressional hearing on Sept. 13, which is the same day that Twitter shareholders are scheduled to vote on Elon Musk's takeover bid.
Top of the Morning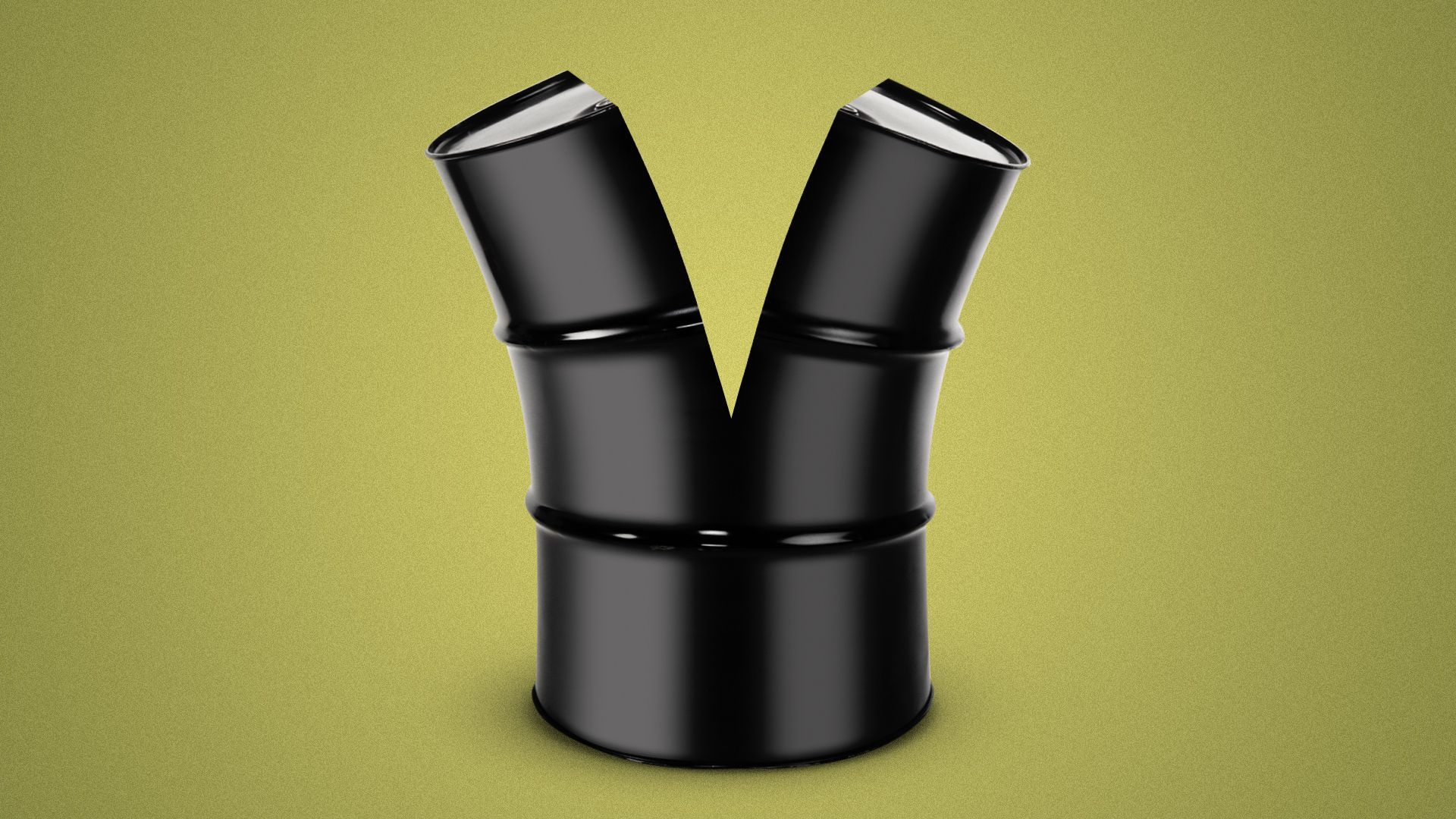 Texas is cracking down on investment firms that "boycott" fossil fuel companies, even if they manage billions of dollars in fossil fuel company investments (if you want consistency, you've come to the wrong saloon).
Driving the news: Texas Comptroller Glenn Hegar yesterday released a list of 10 financial firms and 348 funds that he's determined are in violation of a 2021 law that prevents most state and local government bodies from doing business with such entities.
This would include divestment requirements for Texas' massive state pension funds.
Only publicly traded firms and funds are subject to the law, which is why no private equity firms were included on the list.
The big picture: This is more about "anti-woke" politics and entrenched interests than it is about economic development, given that Texas leads all states in renewable energy production.
That may explain Hegar's inclusion of BlackRock, a vocal ESG evangelist.
The investment giant claims $287 billion of investment in energy companies globally as of June 30, including $108 billion in Texas-based energy companies like Exxon, and has publicly rejected calls for fossil fuel divestment. Yes that's small by BlackRock standards ($8.5 trillion in AUM), but it's not a boycott.
UBS also disagreed with its inclusion, telling Axios that it "does not boycott energy companies even under a broad interpretation of Texas law."
Elsewhere: The University of Texas soon may boast the nation's richest university endowment, topping Harvard, thanks to booming energy prices. UT has tons of fossil fuel investments, including oil-producing land in the Permian Basin, while Harvard is in the process of divesting from fossil fuels.
The bottom line: Texas is unlikely to be a songbird in the shale, given the number of other large states that are pushing investment firms to be more conscious of climate change. But it does highlight how public investment policy (on all sides) is migrating away from pure financial return.
The BFD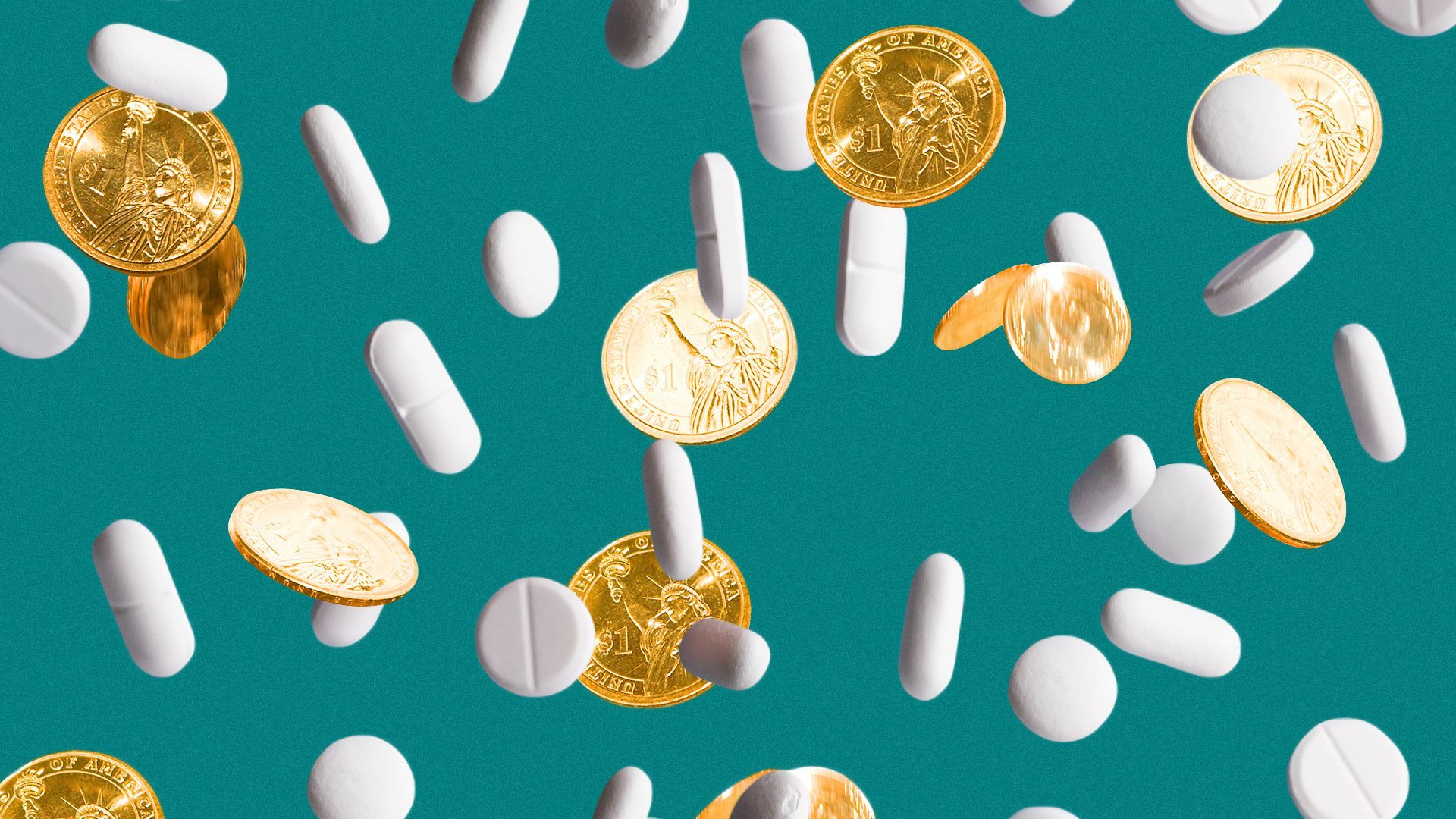 Novartis (NYSE: NVS) today announced plans to spin off its Sandoz generic drugs unit into a standalone company whose shares would trade in both Switzerland and the U.S.
Why it's the BFD: This would create Europe's largest generics company by sales, and comes just a few years after Novartis spun off its Alcon eye care business (now valued at over $34 billion).
Backstory: Novartis last November said it was seeking strategic alternatives for Sandoz, which could have included a sale. Blackstone and Carlyle reportedly mulled a $25 billion offer, while other reported suitors included Advent International, KKR and Hellman & Friedman.
Bloomberg reports that the LBO financing environment proved too challenging, but that the Swiss drugmaker would still "consider an attractive offer."
Novartis says that it never received any formal takeover bids.
The bottom line: "In response to greater competition, Novartis has pivoted Sandoz toward higher-value generics, such as biosimilars, which are near-replicas of biologic drugs made using living cells. The unit, which has accounted at times for around a fifth of total sales for Novartis, has in the past proven a drag on the company's growth." — Mauro Orru, WSJ
Venture Capital Deals
⚡ Lunar Energy, a San Mateo, Calif.-based home electrification startup, disclosed that it's raised $300m over the past two years from Sunrun and SK Group. https://axios.link/3wsDMwG
🚑 Aktis Oncology, a Cambridge, Mass.-based biotech focused on solid tumors, raised $84m in new Series A funding ($72m first close in early 2021) from Merck, Cowen Healthcare Investments, ArrowMark Partners, Mirae Asset Venture Investment, Timefolio Capital, Pappas Capital and insiders MPM Capital, Bristol Myers Squibb and Novartis. https://axios.link/3wtussw
🚑 Petfolk, a Charlotte, N.C.-based vet care startup, raised $40m in Series A funding co-led by White Star Capital and Freshly founder Michael Wystrach. https://axios.link/3KhFIOa
🚑 Plume, a Denver-based virtual care provider focused on transgender patients, raised $24m in Series B funding. Transformation Capital led, and was joined by General Catalyst and Town Hall Ventures. www.getplume.co
• Thirdweb, an SF-based web3 dev kit startup, raised $24m in Series A funding at a $160m valuation. Haun Ventures led, and was joined by Coinbase Ventures and Shopify. https://axios.link/3CrvXLz
🚑 PsychHub, an Angie's List of mental health founded by former Congressman Patrick Kennedy, raised $16m in Series A funding, per Axios Pro. HC9 and Frist Cressey Ventures co-led the round, and were joined by Emerson Collective and HealthStream. https://axios.link/3dIvGtc
🚑 Fair Square Medicare, a San Diego-based concierge healthcare platform for seniors, raised $15m in Series A funding, as first reported by Axios Pro. Define Ventures led, and was joined by Slow Ventures and YC. https://axios.link/3wu2htA
🚑 Avenda Health, a Culver City, Calif.-based prostate cancer care startup, raised $10m in Series B funding led by VCapital, as first reported by Axios Pro. https://axios.link/3Tkl2Jt
• Clarity Movement, a Berkeley, Calif.-based air quality monitoring company, raised $9.6m. Amasia and the Active Fund co-led, and were joined by Spero Ventures, SOSV, Launch Fund and The Climate Syndicate. www.clarity.io
• Headroom, an SF-based videoconferencing platform, raised $9m. Equal Opportunity Ventures led, and was joined by Gradient Ventures, LDV Capital, AME Cloud Ventures and Morado Ventures. https://axios.link/3TeY7PO
• EeroQ, a Chicago-based quantum computer chip designer, raised $7.25m in seed funding. B Capital Group led, and was joined by V Capital, Calibrate Ventures, Alumni Ventures, Unbound Ventures and Red Cedar Ventures. https://axios.link/3wu3eBS
• Hello Clever, an Australian "buy to earn" startup, raised A$4.5m in seed funding. Vectr Fintech Partners led, and was joined by CrossFund, Yolo Investments, Magnivia Ventures, Son Tech Ventures and Boson Ventures. https://axios.link/3pH9nXC
• Distributed Finance, an NFT and DAO infrastructure startup, raised $2.5m in seed funding led by Borderless Capital. https://axios.link/3Te2ZVe
• SubsBase, an Egyptian subscription and recurring revenue management startup, raised $2.4m in seed funding led by Global Ventures. https://axios.link/3Re5vt7
Private Equity Deals
• 11:11 Systems, a Fairfield, N.J.-based portfolio company of Tiger Infrastructure Partners, agreed to buy the cloud managed services business of Sungard Availability Services. www.1111systems.com
• Aurora Capital Partners acquired Sharps Compliance, a Houston-based waste management solutions provider. www.sharpsinc.com
• OMERS Private Equity bought a majority stake in Pueblo, a Phoenix-based commercial HVAC and plumbing services company, from Huron Capital. www.pueblo-mechanical.com
• Trilon Group, a Denver-based portfolio company of Alpine Investors, acquired Alta Planning & Design, a Portland, Ore.-based mobility and sustainability consulting firm. www.altaplanning.com
SPAC Stuff
• Bitcoin Depot, an Atlanta-based bitcoin ATM operator, agreed to go public at an implied $885m valuation via GSR II Meteora Acquisition Corp. (Nasdaq: GSRM). www.bitcoindepot.com
Liquidity Events
• Marginal MediaWorks, an LA-based content studio, agreed to buy Fresno Unlimited, a data science startup whose backers include Chamath Palihapitiya, Zander Lurie and Jason Calacanis. https://axios.link/3wwuUpN
• Rohatyn Group is seeking a buyer for Ness, a Teaneck, N.J.-based digital transformation business that could fetch around $800m, per Bloomberg. https://axios.link/3pIS8VX
More M&A
• Comcast (Nasdaq: CMSCA) agreed to sell its 67% stake in NBC Sports Washington to existing shareholder Monumental Sports & Entertainment, led by Ted Leonsis. https://axios.link/3Kch7KN
⚡ Chesapeake Energy (Nasdaq: CHK) hired Evercore to find a buyer for its Eagle Ford share assets in South Texas, which could fetch up to $3.25b, per Bloomberg. https://axios.link/3ciMZkp
Fundraising
🚑 Ampersand Capital Partners, a midmarket PE firm focused on health care, raised $1.2b for its latest flagship fund. www.ampersandcapital.com
🚑 Medical Excellence Capital, a VC firm focused on precision health tech, raised $145m for its inaugural fund. www.medexcelcap.com
• Orange DAO, a decentralized crypto-focused firm, raised $80m from Algorand and Near. https://axios.link/3PMbDHA
It's Personnel
• Christian Mark, formerly of PIMCO and Russell Investments, joined venture firm Interplay as an IR partner. www.interplay.vc
Final Numbers: Preliminary returns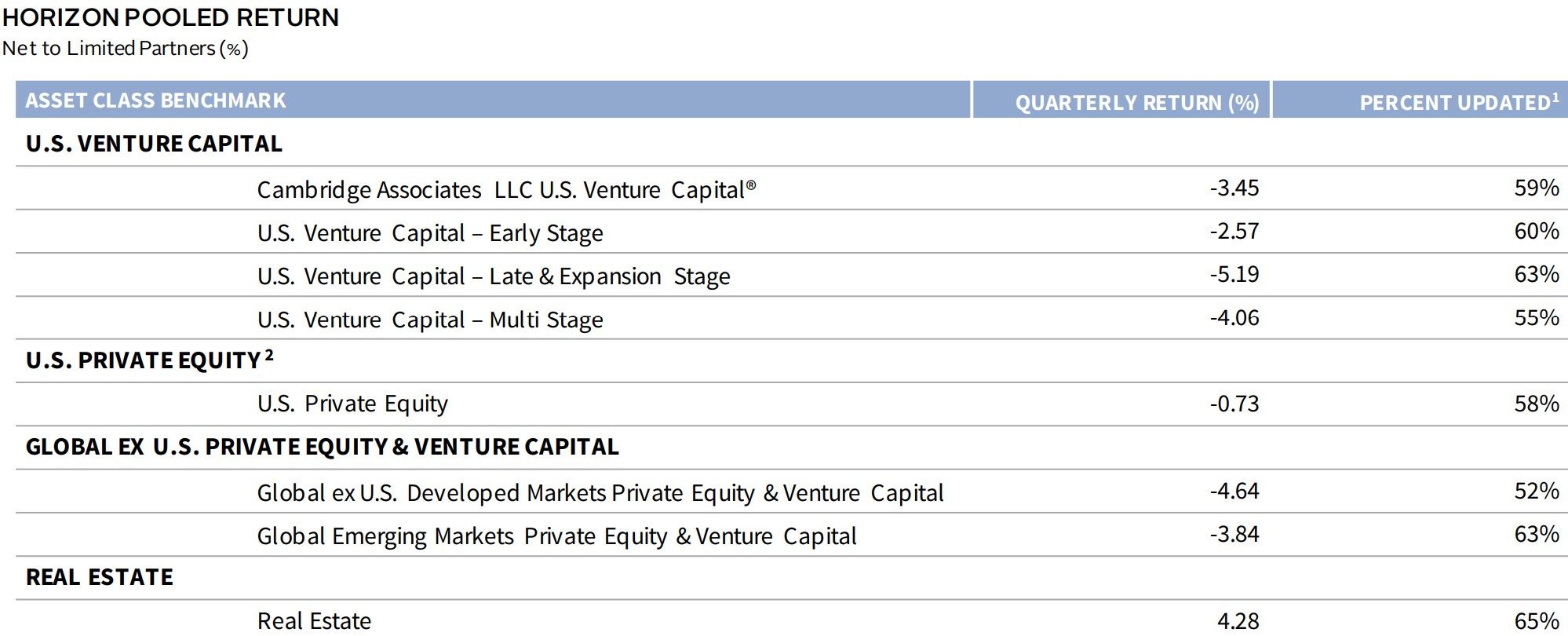 ✅ Thanks for reading Axios Pro Rata! Please ask your friends, colleagues and boycotters to sign up.