April 29, 2020
Situational awareness: U.S. GDP fell 4.8% in Q1, the largest quarterly drop since the Great Recession, with expectations that the Q2 slowdown will be significantly worse.
You're invited: Axios tomorrow at 12:30pm ET will host a virtual live event on how the pandemic has impacted our work lives, featuring conversations with Slack CEO Stewart Butterfield and Verizon CEO Hans Vestberg. Register here.
Top of the Morning
Private equity has long dabbled around the edges of professional sports, but now has its first firm dedicated to buying into teams.
Driving the news: Arctos Sports Partners has been launched by David "Doc" O'Connor, former president of Madison Square Garden Co., and Ian Charles, a longtime private equity secondaries investor who spent the past 13 years at Landmark Partners.
Axios has learned from multiple sources that Arctos is raising between $1 billion and $1.5 billion for its debut fund, with $500 million already committed from backers like the Petershill unit of Goldman Sachs.
Its plan is to invest between $20 million and $300 million for passive, minority stakes in North American pro sports teams and select European soccer clubs.
Some of this could be via buying out minority owners, or by providing preferred equity or structured financing to control owners who are seeking some liquidity.
The firm quietly launched late last year, well ahead of the coronavirus pandemic, but may now benefit from price constriction and certain owners in need of financial flexibility.
The state of play: Major League Baseball late last year changed its ownership rules to permit funds to be part of team ownership groups, leaving the NFL as America's only major sports league to still prohibit them.
Skyrocketing team valuations have made it increasingly difficult for part-owners to find buyers for their stakes. By permitting funds, leagues expand the potential investor pool.
Also...
📣 Axios last night announced that it will return the $4.8 million Public Paycheck Protection loan for which it applied and qualified earlier this month.
CEO Jim VandeHei provides more context, including the emergence of alternative funding.
I stand by my earlier reporting that VC-backed companies, chain restaurants, etc. legitimately qualified for PPP. The rule was intentionally written broadly, and wasn't narrowed in Round Two. Political rhetoric to the contrary is revisionist history, born of a failure to adequately anticipate demand.
As of yesterday at 1pm ET, around 476,000 new PPP loans had been accepted via the replenished pool, representing over $52 billion. The average loan size between Round 1 and Round 2 has shrunk from $206,000 to $111,000.
An SBA spokesman tells Axios that "declined loans and returned disbursed funds from either round can be reused in this tranche of funding."
🎧 Pro Rata Podcast dug deeper into the concept of state bankruptcy, and if it's really just a political ploy. My guest is The Atlantic's David Frum. Listen here.
The BFD
JD.com (Nasdaq: JD), a Beijing-based e-commerce giant, filed confidentially for a Hong Kong stock float that could raise at least $2 billion, per multiple reports.
Why it's the BFD: It reflects how Hong Kong's 2018 decision to relax listing rules on dual-class shares is paying off by bringing local giants back home, with JD.com looking likely to follow NYSE-listed Alibaba Group's giant Hong Kong stock sale from last November.
The bottom line: "JD.com's potential Hong Kong secondary listing may help to narrow its valuation gap with global e-commerce peers such as Amazon and Alibaba. Alibaba's market value increased by more than 20% within two months of its Hong Kong listing, as its offering attracted domestic investors who are also its customers." — Bloomberg
Pro Rata for Kids
Today's project is for your kids to design their dream bedrooms. Giant bunk-beds, slides, or whatever they'd want if space and money were no object. They can draw them, craft them, Lego them, write about them, etc.
Per usual, please send me pics of what they create.
Yesterday's project was for your kids to create a brand new animal. And they did: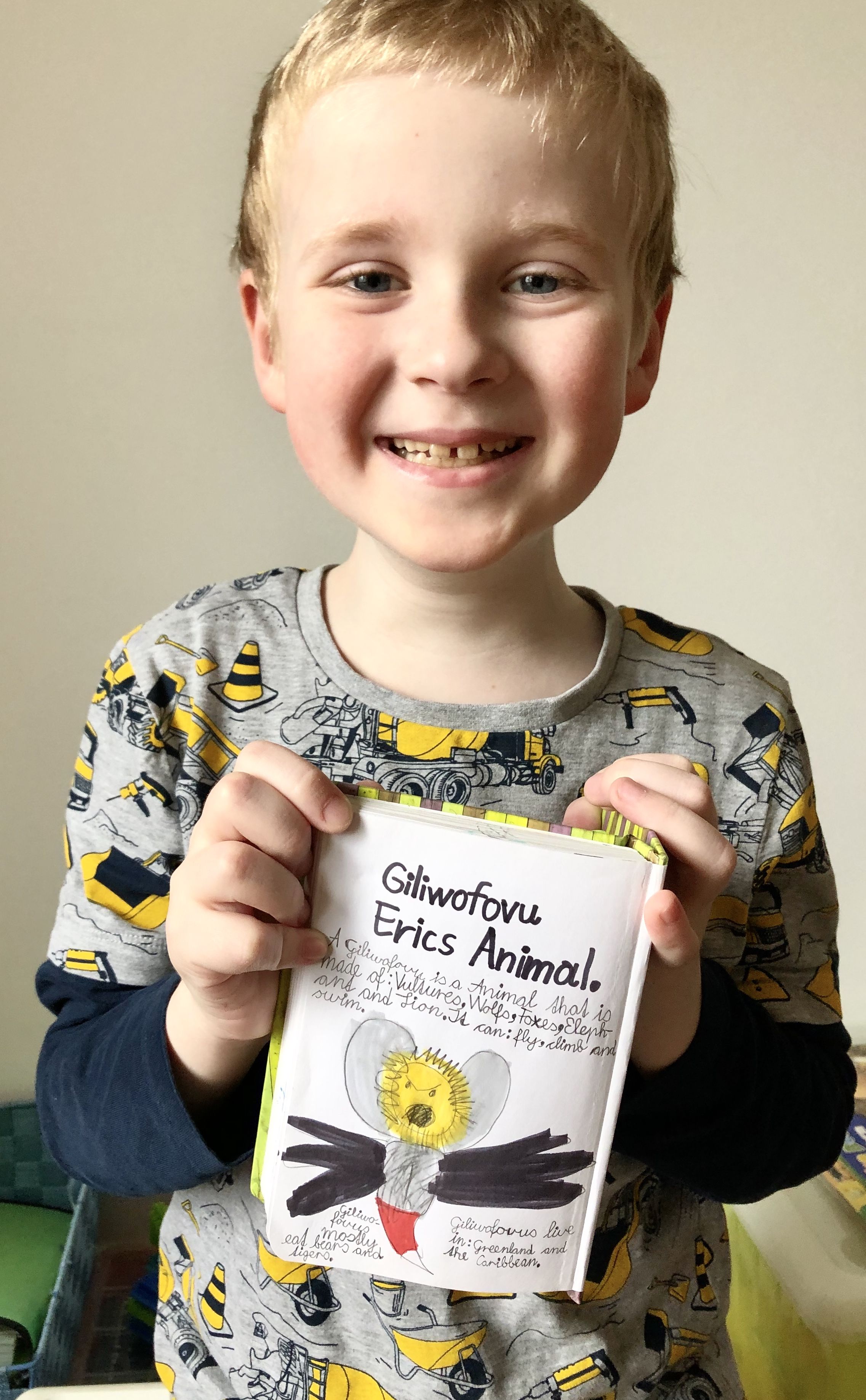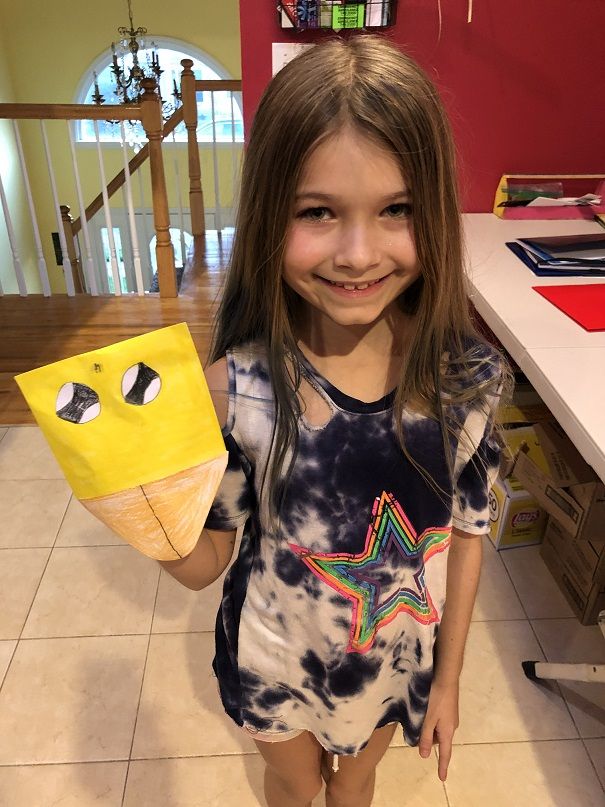 Venture Capital Deals
🚑 Mojo Vision, a Saratoga, Calif.-based maker of smart contact lenses, raised $51 million in Series B-1 funding. NEA led, and was joined by Gradient Ventures, Khosla Ventures, Liberty Global Ventures, Struck Capital, Dolby Family Ventures, Motorola Solutions, Fusion Fund, Intellectus Partners, KDDI Open Innovation Fund, Numbase Group, and InFocus Capital Partners. http://axios.link/jtBh
• Catalyst, a New York-based customer success platform, raised $25 million in Series B funding led by Spark Capital. http://axios.link/LUiA
• Tecton.ai, a machine learning platform formed by three former Uber engineers, raised $20 million in Series A funding co-led by Andreessen Horowitz and Sequoia Capital. http://axios.link/kFQr
• Deliverect, a Belgian provider of online food delivery management software, raised $18 million in Series B funding. OMERS Ventures led, and was joined by return backers Newion and Smartfin. http://axios.link/VjPA
• Topia, a San Francisco-based talent mobility platform, raised $15 million in Series D funding from NewView Capital, Notion Capital, and Workday Ventures. http://axios.link/f9nY
🚑 Particle Health, a New York-based patient health data platform, raised $12 million in Series A funding. Menlo Ventures led, and was joined by Collaborative Fund, Story Ventures, and Company Ventures. http://axios.link/GY1h
• Vutiliti, a Salt Lake City-based provider of smart utility monitoring software, raised $11.75 million in Series A funding. Constellation Technology Ventures and Cycle Capital Management co-led, and were joined by Chevron Technology Ventures, University Venture Fund, and Kickstart Seed Fund. http://axios.link/dgD7
• Glofox, an Ireland-based provider of gym management software, raised $10 million in new Series A funding (round total now $20m). Octopus Ventures led, and was joined by Notion Capital, Partech, Silicon Valley Bank, and Tribal VC. http://axios.link/hfi8
• Fat Snax, a Brooklyn-based maker of low-carb and keto snacks, raised $5 million in Series A funding co-led by BFG Partners and Boulder Investment Group Reprise. http://axios.link/gBam
Private Equity Deals
• Asterion Industrial Partners acquired Telefonica's (Madrid: TEF) microwave radiolink portfolio in Spain. www.asterionindustrial.com
⛽ Marlin Equity and Thomas H. Lee Partners are vying to buy Open Systems International, a Medina, Minn.-based energy and utility software automation company that could fetch more than $900 million, per PE Hub. http://axios.link/ATQo
Public Offerings
🦈 Jaws Acquisition, a blank check acquisition company led by Starwood Capital's Barry Sternlicht, filed for a $400 million IPO. It did not specify a target acquisition or sector, except to say it wouldn't be competitive with Starwood Capital. http://axios.link/v3pE
• Novus Capital, a blank-check acquisition company focused on "smart tech," filed for a $100 million IPO. http://axios.link/hgXd
Liquidity Events
• Arcus Infrastructure and Jose de Mello sold their 81% stake in Portuguese roadway operator Brisa at an enterprise value north of €3 billion to a group consisting of Dutch pension APG, South Korea's National Pension Service, and a unit of Swiss Life. http://axios.link/QNQt
• Charlotte Tilbury, a London-based makeup brand, received takeover offers from Unilever, Estée Lauder, L'Oreal, Shiseido, and Puig, per Bloomberg. The deal could be valued north of 1 billion, with sellers to include Sequoia Capital. http://axios.link/iwbw
• Rapid7 (Nasdaq: RPD) agreed to buy DivvyCloud, an Arlington, Va.-based provider of cloud security and governance SaaS, for $145 million in cash and stock. DivvyCloud had raised around $27 million from RTP Ventures, Providence Equity Partners, and MissionOG. http://axios.link/AWXX
🐔 Sun Capital Partners sold fast-casual restaurant chain Boston Market to Engage Brands, owned by Jay Pandya. http://axios.link/MrrV
More M&A
• Cimpress (Nasdaq: CMPR), an Ireland-based customized print and signage e-commerce company, agreed to raise $300 million in secured notes from Apollo Global Management. www.cimpress.com
🚑 GlaxoSmithKline will seek a buyer for all or part of its 5.7% stake in Unilever's listed India unit, which could fetch around $3.7 billion, per Bloomberg. http://axios.link/lLos
Fundraising
🚑 Manna Tree Partners, a Vail, Colo.-based private equity firm focused on human health and wellbeing, raised $142 million for its debut fund. www.mannatreepartners.com
It's Personnel
• Wynnchurch Capital, an Illinois-based mid-market private equity firm, promoted Greg Gleason to partner and Brian Crumbaugh, Paul Ciolino, and Roy Sroka to partners. www.wynnchurch.com
Final Numbers
🙏 Thanks for reading Axios Pro Rata! Please ask your friends, colleagues, and juvenile zookeepers to sign up.