Axios Pro Rata
August 26, 2020
🚨 Situational awareness: The SEC just updated the definition of accredited investors.
🎧 Axios Re:Cap digs into the Ant Group IPO, which is as much about geopolitics as it is about tech or investment. Listen via Apple, Spotify, or Axios.
🖥️ You're invited: Axios tomorrow hosts a virtual event on the future of broadband access, with House Minority Leader Kevin McCarthy (R-Calif.) and Microsoft president Brad Smith. Register.
Top of the Morning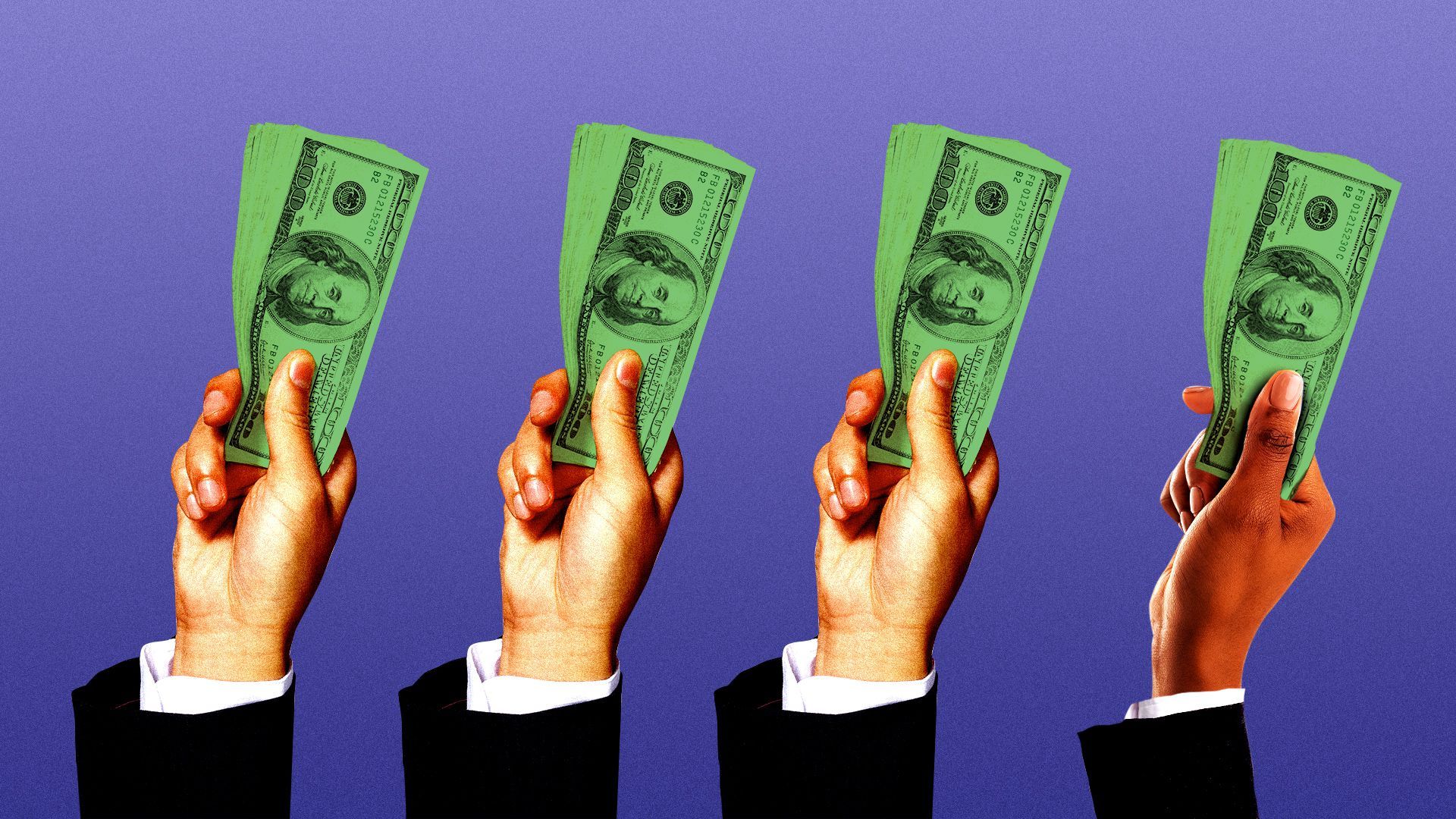 Nine venture capital firms today will announce that they're now including "diversity riders" in term sheets submitted to startups, requiring that best efforts are made to bring underrepresented investors into the deals.
Why it matters: This is a tangible effort to diversify cap tables and, in so doing, expand access to investors who have historically been excluded.
Background: Diversity riders are the brainchild of Alejandro Guerrero, a principal with Los Angeles-based Act One Ventures. He tells Axios that he "went through a deep grieving process when George Floyd got murdered" that led him to explore ways to move the diversity needle forward within his industry.
The rider language:
"In order to advance diversity efforts in the venture capital industry, the Company and the lead investor, [Fund Name], will make commercial best efforts to offer and make every attempt to include as a co-investor in the financing at least one Black [or other underrepresented group including, but not limited to LatinX, women, LGBTQ+] check writer (DCWs), and to allocate a minimum of [X]% or [X] $'s of the total round for such co-investor."
Details: Firms committing to include the riders are Act One Ventures, First Round Capital, Fifth Wall, Greycroft, Harlem Capital Partners, Maveron, Plexo Capital, Precursor Ventures, SVB Capital, and Equal Ventures.
The bottom line: "Venture capital firms obviously compete against each other, but this is a way to create a new level of trust and cooperation when it comes to making introductions to underrepresented investors in our networks, or maybe in our founders' networks," Guerrero says.
"The thing I've learned in having conversations with other investors over the past three months is that everyone is ready to do more."
The BFD
Desktop Metal, a Burlington, Mass.-based maker of 3D metal printing systems, agreed to go public via a reverse merger with Trine Acquisition (NYSE: TRNE), a SPAC formed last year by veteran telecom investor Leo Hindery. It would give Desktop Metal an initial market value of around $2.5 billion.
Why it's the BFD: This was the result of a formal, bank-led auction among SPACs, CEO Ric Fulop tells Axios, without Desktop Metal also running a parallel IPO or private equity process. That's unusual, but likely to become more common as SPACs proliferate.
Deal: Trine will contribute $300 million via the merger, while Desktop Metal also secured $275 million via a $10 per share PIPE from Miller Value Partners, XN, Baron Capital Group, Chamath Palihapitiya, JB Straubel, and HPS Investment Partners.
ROI: Desktop Metal raised around $450 million in VC funding, most recently in early 2019 at a $1.5 billion valuation. Backers include Lux Capital, Ford, NEA, Kleiner Perkins, Koch Disruptive Technologies, GV, and GE Ventures.
The bottom line: "While the earlier boom in 3D printing focused on consumer printers that could spew out trinkets, today's focus is industrial uses like automotive and aerospace where designs that could only be produced on such printers create more efficient parts with less weight." — Amy Feldman, Forbes
Venture Capital Deals
🚑 Freenome, a South San Francisco-based developer of early colorectal cancer testing via blood draw, raised $270 million in Series C funding. Bain Capital Life Sciences and Perceptive Advisors co-led, and were joined by Fidelity, Janus Henderson, Farallon Capital Management, Rock Springs Capital, Cormorant Asset Management, EcoR1, Catalio Capital, the Colorectal Cancer Alliance and return backers RA Capital Management, T. Rowe Price, BrightEdge Ventures, Sands Capital, Andreessen Horowitz, DCVC, GV, Kaiser Permanente Ventures, Novartis, Polaris Partners, Roche Venture Fund, Soleus Capital, and Section 32. www.freenome.com
• iSpace, a Chinese commercial launch startup, raised $172 million in Series B funding from Beijing Financial Street Capital Operation Center, CICC Alpha, and Taizhonghe Capital. http://axios.link/ih5z
🚑 PatientPop, a Santa Monica, Calif.-based online marketing platform for medical practices, raised $50 million in Series C funding. HLM Venture Partners led, and was joined by Commonfund, Vivo Capital and return backers Toba Capital, Transformation Capital, and SVB. http://axios.link/dm6H
🚑 ReViral, a British developer of antiviral drugs targeting respiratory syncytial virus, raised $44 million in Series C funding. CR-CP Life Science Fund led, and was joined by Andera Partners, Brace Pharma Capital, Green Sands Equity, New Leaf Venture Partners, Novo Holdings, OrbiMed Advisors, and Perceptive Advisors. www.reviral.co.uk
• Socore, a New York-based identity verification startup, raised $35 million. Sorenson Ventures led, and was joined by Citi Ventures, Wells Fargo, MVB Financial and return backers Commerce Ventures, Scale Venture Partners, and Flint Capital. http://axios.link/Hxt2
• Finix, a San Francisco-based payments infrastructure platform, raised $30 million in Series B funding from Lightspeed Venture Partners and American Express Ventures. http://axios.link/yyR4
• ispace, a Tokyo-based space exploration startup, raised $28 million in Series B funding. Incubate Fund led, and was joined by Space Frontier Fund, Toyota Two, Takasago Thermal Engineering Co., and Mitsui Sumitomo Insurance. http://axios.link/ZvMv
• XYZ Robotics, a sorting robots maker with offices in China and Boston, raised $17 million in Series A funding from Source Code Capital, Gaorong Capital, and Morningside Capital. http://axios.link/G1uI
• Fox Robotics, an Austin, Texas-based developer of robotic forklifts, raised $9 million in Series A funding. Menlo Ventures led, and was joined by return backers like Eniac Ventures, SignalFire, and Famiglia. http://axios.link/lh8l
• iSpace, an Omaha-based... (just kidding).
• Verta, a Palo Alto-based AI/ML model management startup, raised $10 million in Series A funding. Intel Capital led, and was joined by General Catalyst. http://axios.link/JbK6
Private Equity Deals
⚽ Advent International and CVC Capital Partners teamed on a €1.3 billion bid for a 10% stake in Italy's Serie A football league, per the FT. http://axios.link/CnGL
🚑 The Blackstone Group agreed to invest $275 million in Cryoport (Nasdaq: CYRX), a Brentwood, Tenn.-based provider of life sciences industry logistics. http://axios.link/nLj5
• ConvergeOne, an Eagan, Minn.-based portfolio company of CVC Capital Partners, acquired Altivon, a Nevada-based contact center solutions provider. www.convergeone.com
• J. Crew won bankruptcy court approval for a plan that will hand control to a lender group that includes Anchorage Capital, Davidson Kempner Capital Management, and GSO Capital Partners. Equity owners TPG and Leonard Green & Partners would be wiped out. http://axios.link/ccCC
• KKR received Italian government approval for its purchase of a 37.5% stake in Telecom Italia's secondary grid, per La Repubblica. http://axios.link/6MGQ
• Ksaria, a Methuen, Mass.-based portfolio company of Behrman Capital, acquired Compulink, a St. Petersburg, Fla.-based manufacturer of cables and harnesses for commercial and military applications. www.ksaria.com
• MGA Systems, a Melville, N.Y.-based provider of software for the managing general agent and E&S brokerage market, agreed to merge with NetRate Systems, an Okemos, Mich.-based commercial insurance rating platform backed by Polaris Partners. www.netrate.com
• Qlik, a Radnor, Penn.-based business intelligence company owned by Thoma Bravo, acquired the assets of Knarr Analytics, an Atlanta-based real-time collaboration solutions company. http://axios.link/C4TQ
• Triton offered to buy Swedish IT consultancy HiQ International (Oslo: HIQ) for $445 million (25% premium to Tuesday's closing price). http://axios.link/Kfif
Public Offerings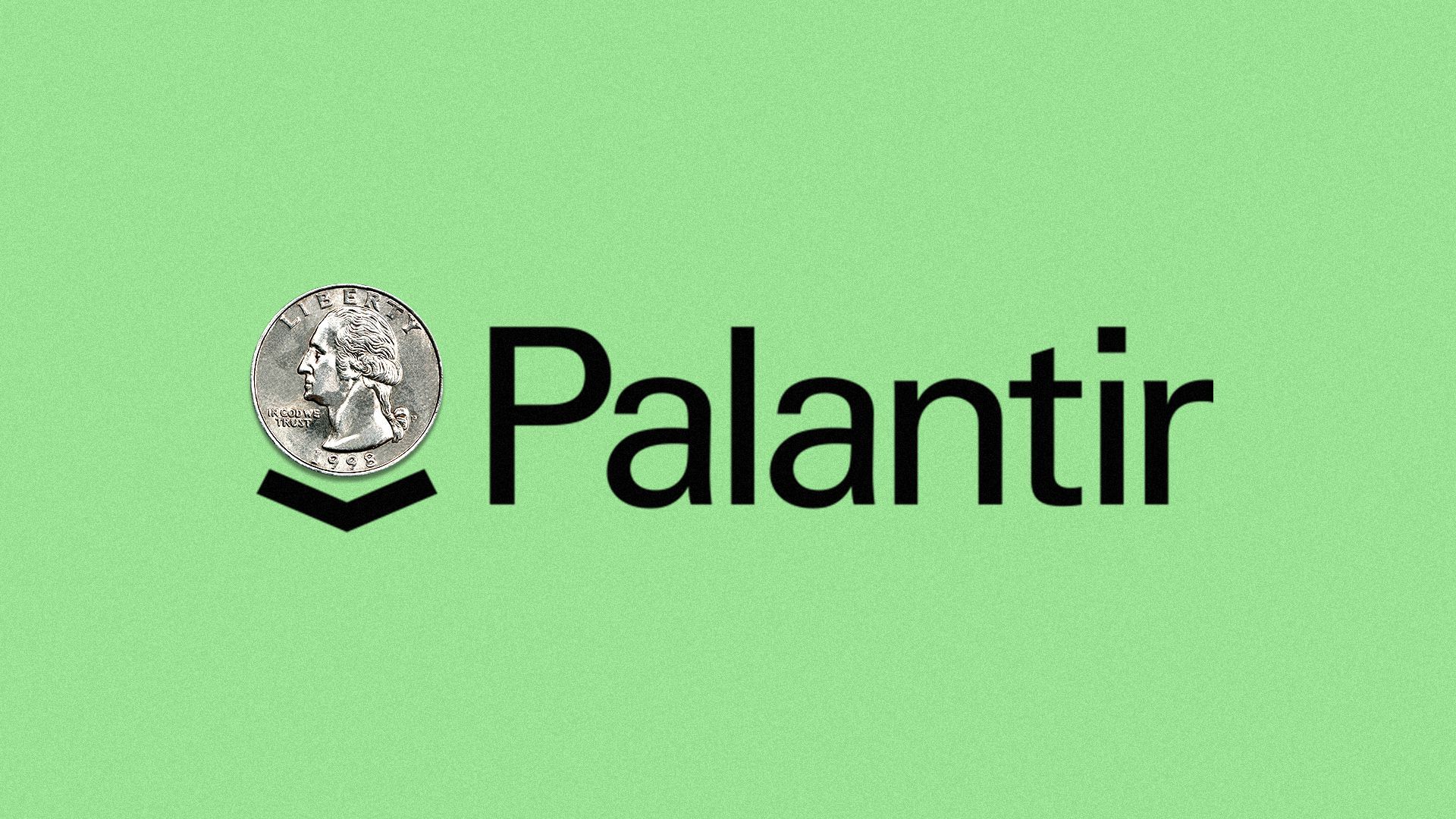 • Palantir, the data analytics company known for government work, filed to go public on the NYSE via a direct listing. It reports a $165 million net loss on $481 million in revenue for the first half of 2020, compared to a $280 million net loss on $323 million in revenue for the year-earlier period. It's raised around $3.3 billion in VC funding from backers like Founders Fund, BlackRock, Fidelity, RRE Ventures, and In-Q-Tel. http://axios.link/Xxuh
• Companhia Siderurgica Nacional, a listed Brazilian steelmaker, hired banks for an IPO of its mining unit, per Valor Economico. http://axios.link/Sesk
🚑 Dyne Therapeutics, a Cambridge, Mass.-based biotech startup focused on rare types of muscle diseases, filed for a $100 million IPO. The pre-revenue company plane to list on the Nasdaq (DYN) with JPMorgan as lead underwriter. It raised $165 million in VC funding from Atlas Venture (31.1% pre-IPO stake), Forbion Capital, (19.6%), MPM Capital (15.8%), RA Capital (6.9%), Vida Ventures (6.9%), Citadel (5.1%), and Wellington Management (5.1%). http://axios.link/4YNF
• Mosaico Ventures, a Brazilian early-stage tech investor, is prepping an IPO, per Reuters. http://axios.link/XcoW
SPAC Stuff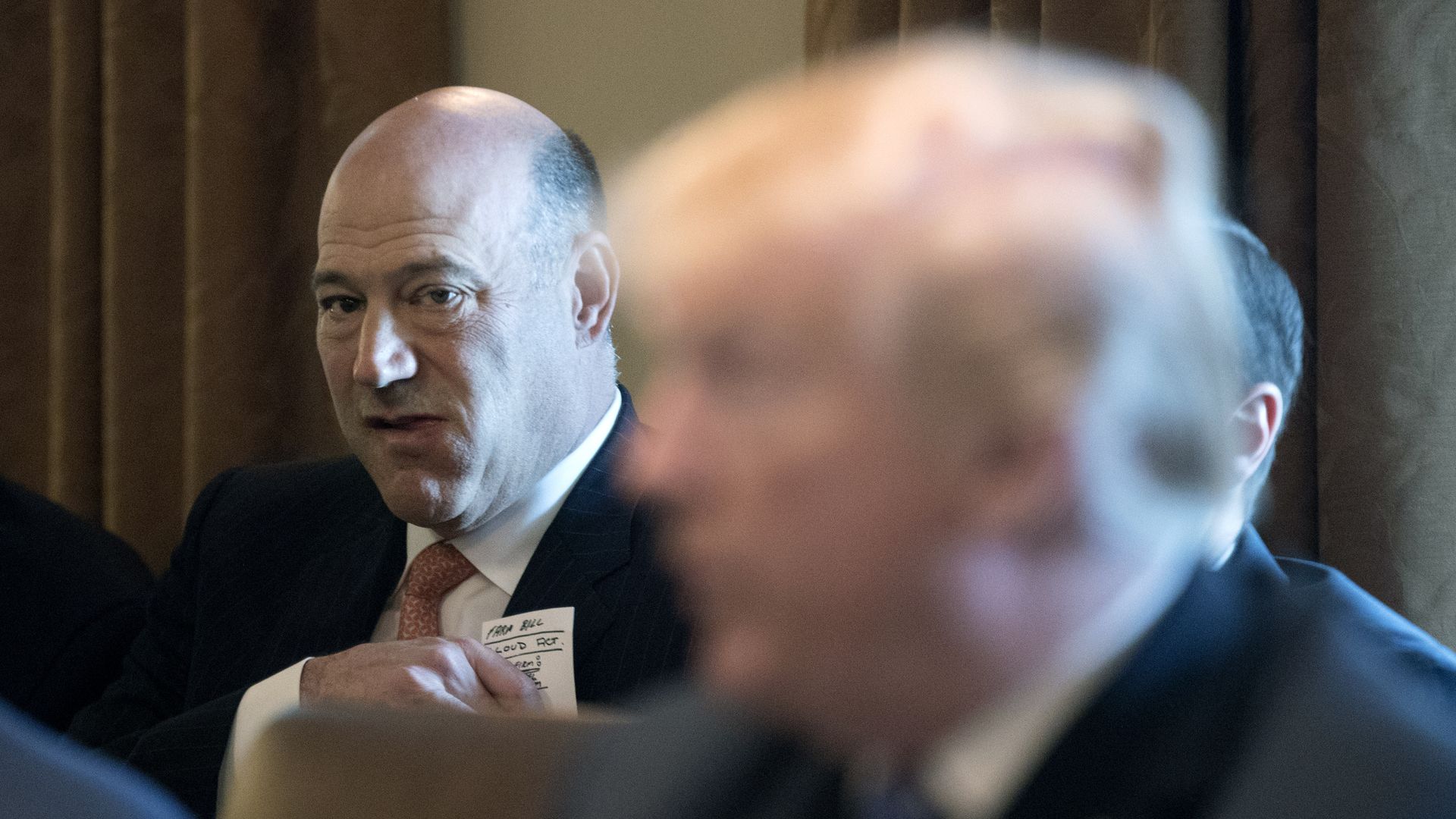 • Gary Cohn, former top economic adviser to President Trump and ex-president of Goldman Sachs, joined a SPAC led by veteran ESG investor Clifton Robbins (CEO of Blue Harbour, ex-General Atlantic). It's been renamed Cohn Robbins Holdings and has upsized its proposed IPO from $300 million to $600 million. http://axios.link/PN8e
• Burgundy Technology Acquisition, a SPAC led by ex-HP CEO Leo Apotheker, lowered its proposed IPO size from $400 million to $300 million. http://axios.link/nqQM
• FTAC Olympus Acquisition, a fintech-focused SPAC formed by management of The Bancorp, raised $750 million in its IPO. http://axios.link/IK8X
• Jupiter Acquisition, a consumer/TMT-focused SPAC led by James Hauslein, filed for a $200 million IPO. http://axios.link/Ds9M
• Petra Acquisition, a cannabis-focused SPAC led by Andreas Typaldos, cut its proposed IPO size from $125 million to $75 million. http://axios.link/GSNu
• Ribbit LEAP, a fintech-focused SPAC formed by VC firm Ribbit Capital, filed for a $350 million IPO. It does not include guaranteed founder shares, instead opting for a performance-based vesting structure. http://axios.link/FGgB
• TPG is prepping two SPACs, one focused on tech and another focused on ESG, per Bloomberg. http://axios.link/mKKQ
More M&A
🚑 Acadia Pharmaceuticals (Nasdaq: ACAD) agreed to buy CerSci Therapeutics, a Dallas-based developer of non-opioid therapies for acute and chronic pain. The deal includes $52.5 million upfront and upwards of $887 million in milestone-based payments. http://axios.link/fkKk
• Amdocs (Nasdaq: DOX) acquired Openet, an Ireland-based provider of 5G charging, policy and cloud technologies. http://axios.link/TKZo
• BlueCity (Nasdaq: BLCT), China's largest dating app for gay men, agreed to buy Chinese lesbian dating app LESDO. http://axios.link/ql65
It's Personnel
🚑 Diane Daych, co-founder and managing partner of Granite Growth Health Partners, was named chair of the Healthcare Private Equity Association, succeeding Ontario Teachers' Terry Woodward. www.hcpea.org
• Pia d'Iribarne stepped down as a Paris-based partner with London-based VC firm Stride.VC, per TechCrunch. http://axios.link/Uriv
• Patrick Krause joined Stifel as a San Francisco-based managing director of health care investment banking, per his LinkedIn page. He previously was with MHT Partners. www.stifel.com
Final Numbers
🙏 Thanks for reading Axios Pro Rata! Please ask your friends, colleagues, and additive manufacturers to sign up.