Axios Pro Rata
March 03, 2021
🎧 Axios Re:Cap digs into the rise of NFTs with David Pakman, a partner with VC firm Venrock and one of the earliest investors in CryptoKitties. Listen via Apple, Spotify or Axios.
Top of the Morning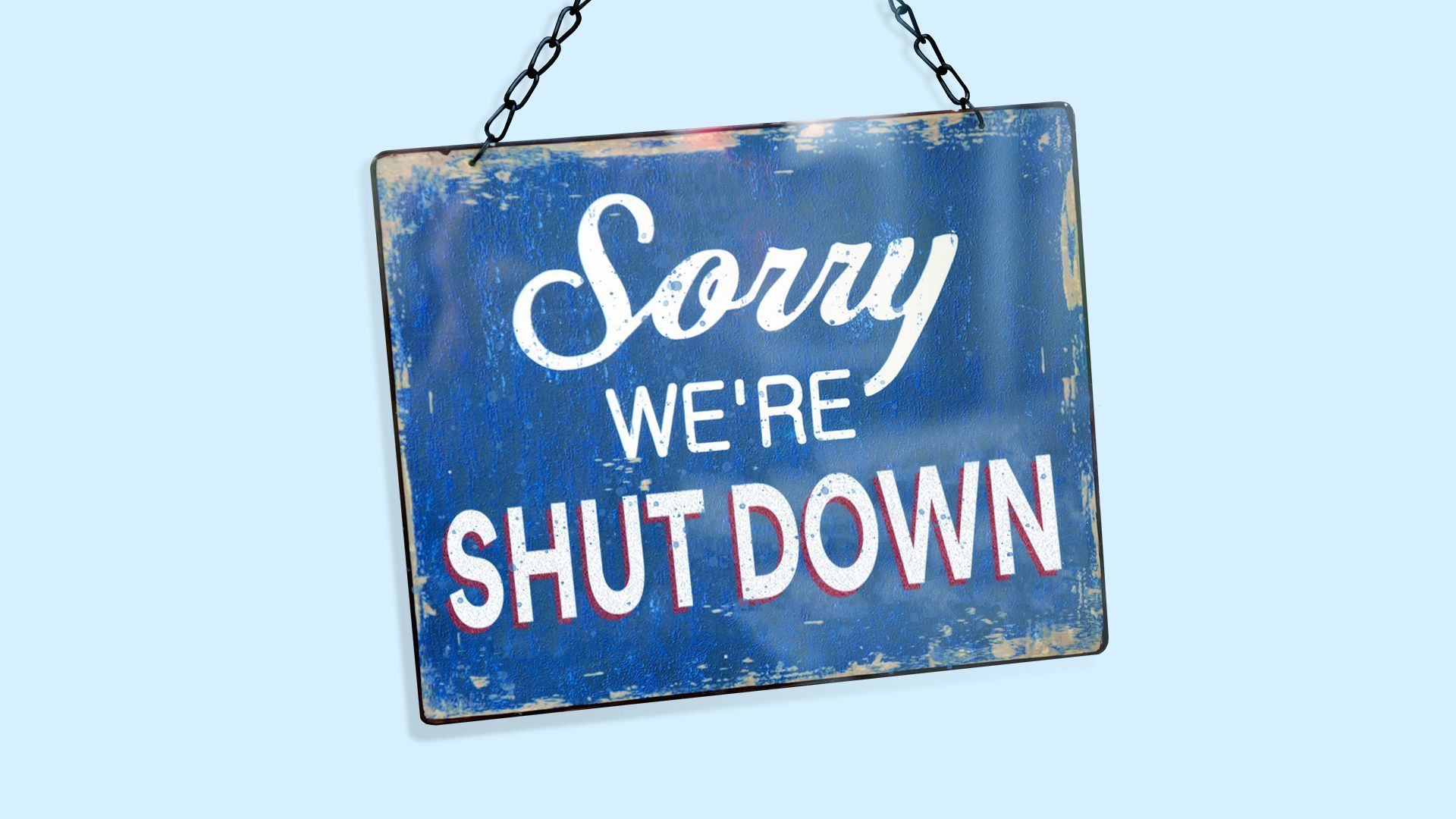 Indie.vc, an effort launched six years ago to invest small amounts in bootstrapped businesses, announced yesterday that it's winding down.
Why it matters: Venture capital, despite being the money of innovation, is rarely innovative itself. Indie.vc was an effort to break out of the tedium, so its failure is de facto disappointing.
History: Indie.vc was launched in 2015 as a pilot program by O'Reilly AlphaTech Ventures, which was a typical early-stage VC firm. Its focus was sustainable – and often profitable – businesses that could use a capital boost but weren't looking to hyperscale. It also allowed founders to buy back their stakes via "redemptions."
The idea was to back the next GitHub, which became profitable early on and didn't take any VC money for its first four years.
"There needs to be something that sits in between banks and venture capital blitz," AOTV managing director Bryce Roberts tells Axios' Kia Kokalitcheva.
It initially began operating out of OATV's $85 million third fund, and has invested in nearly 40 companies.
What happened: Limited partners were unimpressed, particularly as many of their other VC fund bets kept minting overnight unicorns. They basically wanted OATV to maintain its status quo.
When OATV announced its fourth fund would focus on the Indie.vc model, it lost around 80% of its investor base — which came in at just $25 million versus the $85 million secured for Fund III.
One issue was that Indie.vc portfolio companies didn't raise follow-on rounds as quickly as did traditional VC-backed startups, which resulted in fewer mark-ups and slower fund IRR growth. Another was that the investment structured blurred the lines between equity and debt, and LPs love their buckets.
"I really bought into the idea that we needed to be completely detached from the mainstream VC narrative instead of being more complimentary and more of an on-ramp to growth equity," Roberts explains.
Raising Fund V proved untenable, leading to yesterday's announcement.
Irony alert: Today's BFD is for a tech company that was bootstrapped and profitable by the end of its first month, only raising $4 million in angel funding before agreeing to be acquired for over $1 billion (and then it got complicated, as you'll see below).
The bottom line: Indie.vc deserves kudos for the attempt to do something different, despite how it turned out.
Traditional venture capital works great for certain sorts of startups, but not for all. Hopefully Indie.vc's death won't put a chill on other efforts to create alternative structures.
The BFD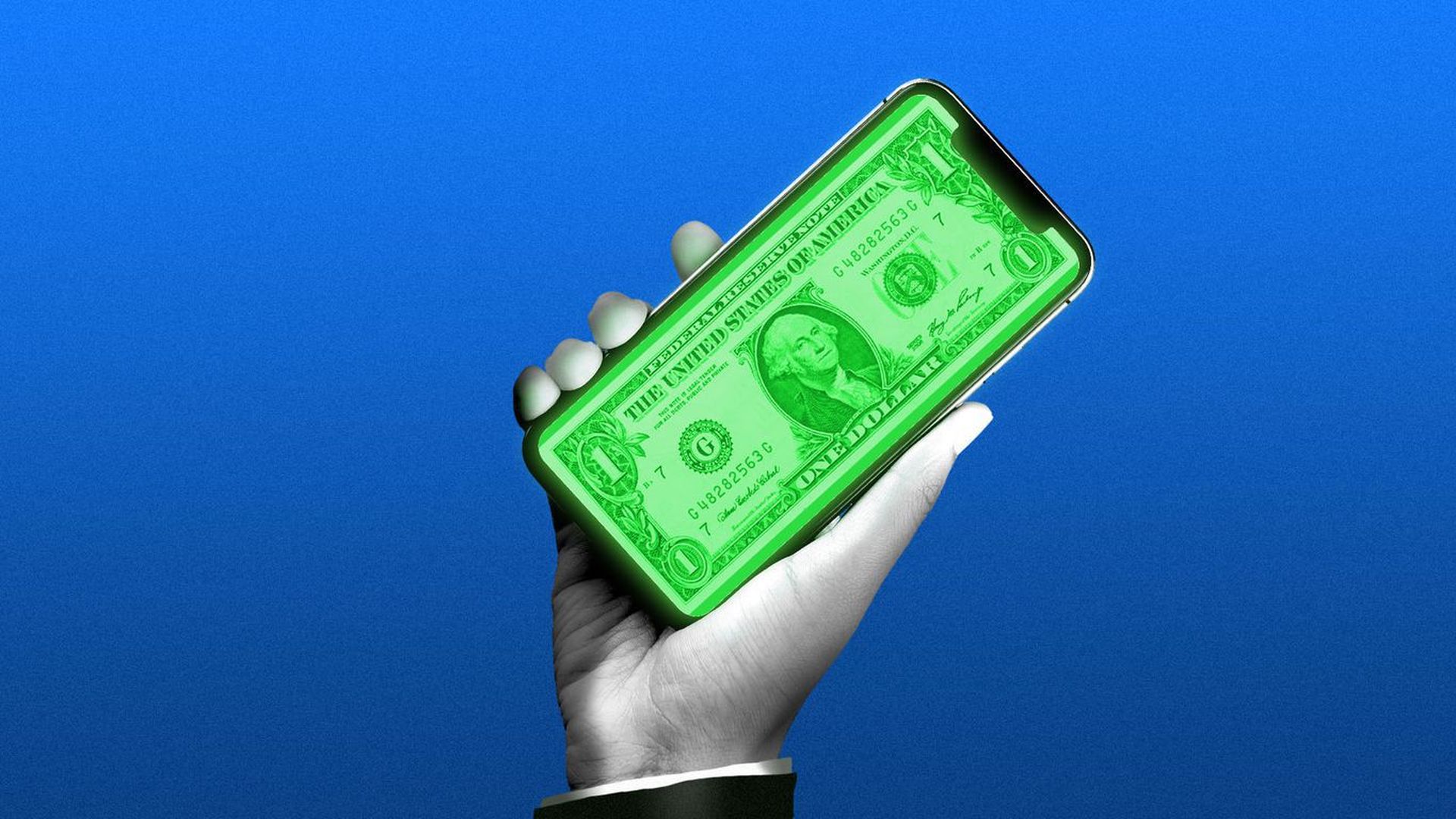 Applovin, a Palo Alto-based mobile games ad network, filed for an IPO that Renaissance Capital estimates could raise $2 billion.
Why it's the BFD: Applovin was one of the first companies to be hit by the Trump administration's heightened scrutiny of deals involving Chinese investors. CFIUS scuttled a late 2016 agreement whereby Applovin would have been acquired by Orient Hontai Capital for $1.4 billion. It instead converted the deal into a $841 million debt investment from Hontai, and in 2018 secured equity from KKR at a $2 billion valuation.
Details: It plans to list on the Nasdaq (APP) and reports a $126 million net loss on $1.45 billion in revenue for 2020. In 2019 it reported a $119 million profit on $994 million in revenue.
Bottom line: "AppLovin's business is split between games, which make much of their money from the sale of virtual items, and marketing tools that other game developers use for app discovery and promotion." — Ari Levy, CNBC
Venture Capital Deals
• Volocopter, a German eVTOL developer, raised €200 million in Series D funding from BlackRock, Atlantia, Avala Capital, Tokyo Century, NTT and insiders Geely, Daimler, DB Schenker, Intel Capital, btov Partners, Team Europe and Klocke Holding. http://axios.link/VlRW
• Vestiaire Collective, a French marketplace for secondhand luxury and fashion items, raised €178 million at a valuation north of $1 billion. Kerig led, and was joined by Tiger Global. http://axios.link/r5EM
🚑 Century Therapeutics, a Philadelphia-based developer of stem cell therapies for cancer, raised $160 million in Series C funding. Casdin Capital led, and was joined by Fidelity, Federated Hermes Kauffman Funds, RA Capital, Logos Capital, OrbiMed, Marshall Wace, Qatar Investment Authority, Avidity Partners, Octagon Capital and insiders Versant Ventures and Leaps by Bayer. www.centurytx.com
• Deliverr, a San Francisco-based fulfillment platform, raised $135 million in Series D funding. Coatue led, and was joined by insiders Activant Capital, 8VC and GLP. It also secured a $35 million convertible note led by Brookfield Technology Partners. www.deliverr.com
🚑 eGenesis, a Cambridge, Mass.-based xenotransplantation company, raised $125 million in Series C funding from Farallon, Polaris Partners, HBM Healthcare, Invus, Samsara BioCapital, LifeSci Venture Partners, Irving Investors, Catalio Capital Management, SymBiosis, Altium Capital, Monashee, Osage University Partners and insiders Leaps by Bayer, Fresenius Medical Care Ventures, ArchVenture Partners, Wellington Partners, Khosla Ventures and Alta Partners. http://axios.link/1mZS
• Fluid Trucks, a Denver-based truck-sharing platform for delivery companies, raised $63 million in Series A funding led by Bison Capital. http://axios.link/CgGc
• Xendit, an Indonesian payments infrastructure startup, raised $54.6 million in Series B funding led by Accel. http://axios.link/oTdJ
• Yugabyte, an open source SQL database, raised $48 million. Lightspeed Venture Partners led, and was joined by Greenspring Associates, Dell Technologies Capital, Wipro Ventures and 8VC. http://axios.link/VhDU
• Identiq, an Israeli identity validation startup, raised $47 million in Series A funding. Insight Partners and Entrée Capital co-led, and were joined by Amdocs, Sony Innovation Fund and insiders Vertex Ventures Israel, Oryzn Capital and Slow Ventures. www.identiq.com
• Harvest Hosts, a Vail, Colo.-based membership program for RV users, raised $37 million from Stripes. http://axios.link/w15z
• Cutover, a London-based work orchestration and observability platform, raised $35 million in Series B funding. Eldridge led, and was joined by insiders Index Ventures, Sussex Place Ventures and Contour Ventures. http://axios.link/ghUw
• Nuvolo, a Paramus, N.J.-based enterprise asset management platform, raised $31 million in Series C funding led by Insight Partners. www.nuvolo.com
• Retail Zipline, a San Francisco-based platform for retailers to communicate with employees, raised $30 million in Series B funding. Fifth Wall led, and was joined by Emergence Capital, Ridge Ventures and Hillsven Capital. http://axios.link/Enux
• Dooly, a Canadian sales data automation startup, raised $20 million. Addition led, and was joined by BoxGroup, Battery Ventures, Mantis and SV Angel. http://axios.link/bjMI
• Maestro, a Los Angeles-based provider of livestreaming tools, raised $15 million from NetEase, Sony Music Entertainment and Acronym VC. http://axios.link/pvRC
🚑 SpineZone, a San Diego-based developer of personalized treatment programs for neck and back pain, raised $12 million in Series A funding. Polaris Partners and Providence Ventures co-led, and were joined by Martin Ventures. http://axios.link/19J0
• Parabol, a San Francisco-based Agile meeting platform, raised $8 million in Series A funding. M12 led, and was joined by insiders CRV, Haystack and Techstars. http://axios.link/nLPs
🚑 BurnAlong, a Pikesville, Md.-based fitness and wellness platform, raised $7 million in Series A funding led by Triventures. http://axios.link/h78T
• Airbyte, a San Francisco-based open-source data integration platform, raised $5.2 million in seed funding led by Accel. http://axios.link/hNPp
• Ox, a Bentonville, Ark.-based automation platform for omnichannel retail operations, raised $3.5 million in seed funding. MaC VC and Cortado Ventures co-led, and were joined by Rise of the Rest, Vuzix, Florida Funders, KCRise Fund and Willow Growth Partners. www.getox.com
• Advotics, an Indonesian supply chain startup, raised $2.75 million led by East Ventures. http://axios.link/BlEc
• Fillogic, a New York-based retail logistics-as-a-service platform, raised $2.5 million in seed funding led by Food Retail Ventures. www.fillogic.com
Private Equity Deals
• Apollo Global Management agreed to buy the Las Vegas real estate property and operations of Las Vegas Sands (NYSE: LVS) for around $6.25 billion. http://axios.link/fd1n
• AmeriLife, a portfolio company of THL Partners and Cannae Holdings, acquired DFS Marketing, a life insurance field marketing organization. www.amerilife.com
• BayPine and TSG Consumer Partners submitted the highest bid to buy auto services chain Mavis Tire from Golden Gate Capital for more than $6 billion (including debt), per Reuters. http://axios.link/3snW
🚑 Beverly Capital bought The Eye Health Group, a provider of optometric service in New York and New Jersey. Everside Capital Partners and Merion Investment Partners also participated. www.theeyehealthgroup.com
• Clearlake Capital Group and TA Associates acquired a majority stake in Precisely, a Pearl River, N.Y.-based provider of data integration software, for $3.5 billion from Centerbridge Partners (which retains a position), per Reuters. http://axios.link/hqKk
• Duraco Specialty Tapes, a Forest Park, Ill.-based portfolio company of OpenGate Capital, acquired Filmquest Group, a Bolingbrook, Ill.-based converter and supplier of polyester and specialty films. www.duraco.com
• Equistone agreed to buy Franke Water Systems, a German maker of kitchen and bathroom fittings, from Franke Group.
• H.I.G. Europe agreed to buy the U.K. restructuring arm of KPMG for £400 million, per Sky News. http://axios.link/pPQi
• NEP Group, a Pittsburgh-based portfolio company of The Carlyle Group, acquired Vista Worldlink, a Dania, Fla.-based provider of centralized broadcast solutions. www.nepgroup.com
• RV Retailer, a Ft. Lauderdale, Fla.-based portfolio company of Redwood Capital Investments, bought Family RV, a Cincinnati-based retailer of new and used RVs, from Kidd & Co. www.familyrvgroup.com
• Sitecore, a San Francisco-based content marketing company owned by EQT, agreed to buy Boxever, an Ireland-based customer data SaaS provider, and Four51, a Minneapolis-based provider of B2B and B2C experiences for enterprise brands. www.sitecore.com
• Safe Fleet, a Belton, Mo.-based portfolio company of Oak Hill Capital Partners, acquired Durite, a British provider of electrical and lighting solutions to the commercial vehicle aftermarket. www.safefleet.net
⛽ Waterous Energy Fund acquired a control interest in Canadian oil producer Osum Oil Sands for around C$171 million, after Osum's board ended its opposition. http://axios.link/8cHw
Public Offerings
🚑 Oscar, a New York-based health insurer, raised $1.4 billion in its IPO. It priced shares at $39, which was above even its upwardly-revised range. Backers include Alphabet, Thrive Capital, Founders Fund, Formation8, Fidelity, General Catalyst and Khosla Ventures. http://axios.link/sleZ
🚑 Lava Therapeutics, a Dutch developer of bispecific gamma delta T-cell engagers, filed for a $100 million IPO. It plans to list on the Nasdaq (LVRX) and raised around $100 million in VC funding from firms like Gilde Healthcare (22.2% pre-IPO stake), Versant Ventures (22.2%), Novo Holdings (16.2%), Sanofi (9.7%), Redmile Group (9.4%), Ysios Capital (6.5$) and MRL Ventures (5.9%). http://axios.link/31NS
• Navios South American Logistics, a Uruguay-based provider of transportation and storage solutions in the Hidrovia region of South America, filed for a $100 million IPO. It plans to list on the Nasdaq (NSAL) and is being spun out of Navios (NYSE: NM). http://axios.link/qSuU
SPAC Stuff
• Doma (f.k.a. States Title), a San Francisco-based automation platform for real estate closings, agreed to go public at a $3 billion valuation via a reverse merger with Capitol Investment Corp. V (NYSE: CAP), a SPAC chaired by Mark Ein. Doma had raised $150 million in VC funding from such firms as Greenspring Associates, Foundation Capital, Assurant Growth Investing, Lennar, Bloomberg Beta, Scor, Fifth Wall, Horizons Ventures, Eminence Capital and Hudson Structured Capital Management. http://axios.link/N2Zt
• Dragoneer Growth Opportunities III, a SPAC formed by Dragoneer Investment Group, filed for a $400 million IPO. http://axios.link/Wtdx
• Iron Spark I, a branded consumer SPAC led by Amy Butte and Joshua Spear, filed for a $175 million IPO. http://axios.link/L5LI
🚑 Research Alliance II, a biotech SPAC formed by RA Capital, filed for a $130 million IPO. http://axios.link/NOul
• Two, the second tech SPAC led by Kevin Hartz (Eventbrite) and Gautam Gupta (ex-Opendoor, Uber), filed for a $200 million IPO. http://axios.link/0Kie
Liquidity Events
🚑 AbbVie (NYSE: ABBV) purchased an exclusive option to buy Mitokinin, a New York-based drug developer focused on Parkinson's disease that's raised VC funding from such firms as Mission BioCapital and Pfizer Ventures. http://axios.link/ZHC0
• Bridgepoint Capital and Summit Partners launched an auction process for Calypso Technologies, a San Francisco-based trading software firm, with first bids due March 12, per PE Hub. http://axios.link/tibR
• Thryv Holdings (Nasdaq: THRY) acquired Sensis, an Australian marketing and directory services provider, from Platinum Equity and Telstra, for $200 million in cash (not including assumed debt). http://axios.link/K3fd
• Wix.com (Nasdaq: WIX) acquired SpeedETab, a Ft. Lauderdale, Fla.-based restaurant ordering and payments platform that had been seeded by AVenture Capital. http://axios.link/Olp6
More M&A
• Allied Irish Banks (Dublin: A5G) re-acquired Irish brokerage Goodbody Stockbrokers for €138 million, a decade after Allied Irish was forced to sell Goodbody as part of a government bailout. http://axios.link/ydcZ
• Zynga (Nasdaq: ZNGA) bought Echtra Games, a San Francisco-based studio whose titles include Torchlight. http://axios.link/qwXY
Fundraising
• Asia Partners, a Singapore-based growth equity firm, closed its debut fund with $384 million in capital commitments. http://axios.link/qLdA
• Atomic, a San Francisco-based venture studio whose companies have included Hims, raised $260 million. http://axios.link/GHrE
• Bond, the growth equity firm co-led by Mary Meeker, raised $2 billion for its second fund. www.bondcap.com
🚑 Sofinnova Partners, a European life sciences VC firm, raised €445 million for a new crossover fund. www.sofinnovapartners.com
It's Personnel
🚑 Brian Blaser, a former Abbott Labs exec, joined Water Street Healthcare Partners as an executive advisor. www.waterstreet.com
• James Board joined law firm Simpson Thacher & Bartlett as a London-based private funds partner. He previously was with Kirkland & Ellis. www.stblaw.com
• Morgan Gerlak joined cybersecurity-focused VC firm ForgePoint Capital as a principal. He previously was with Goldman Sachs Growth. www.forgepointcap.com
• Brendan Scollans joined GI Partners as co-head of its data infrastructure investing group, per his LinkedIn page. He previously was a partner with EQT. www.gipartners.com
Final Numbers

✔️ Thanks for reading Axios Pro Rata! Please ask your friends, family and mobile gamers to sign up.