Axios Pro Rata
April 06, 2022
🚑 ICYMI: Axios Pro's Erin Brodwin yesterday published this investigative piece on Olive, a $4 billion health software company that's overpromised and underdelivered. Worthy of your time.
Top of the Morning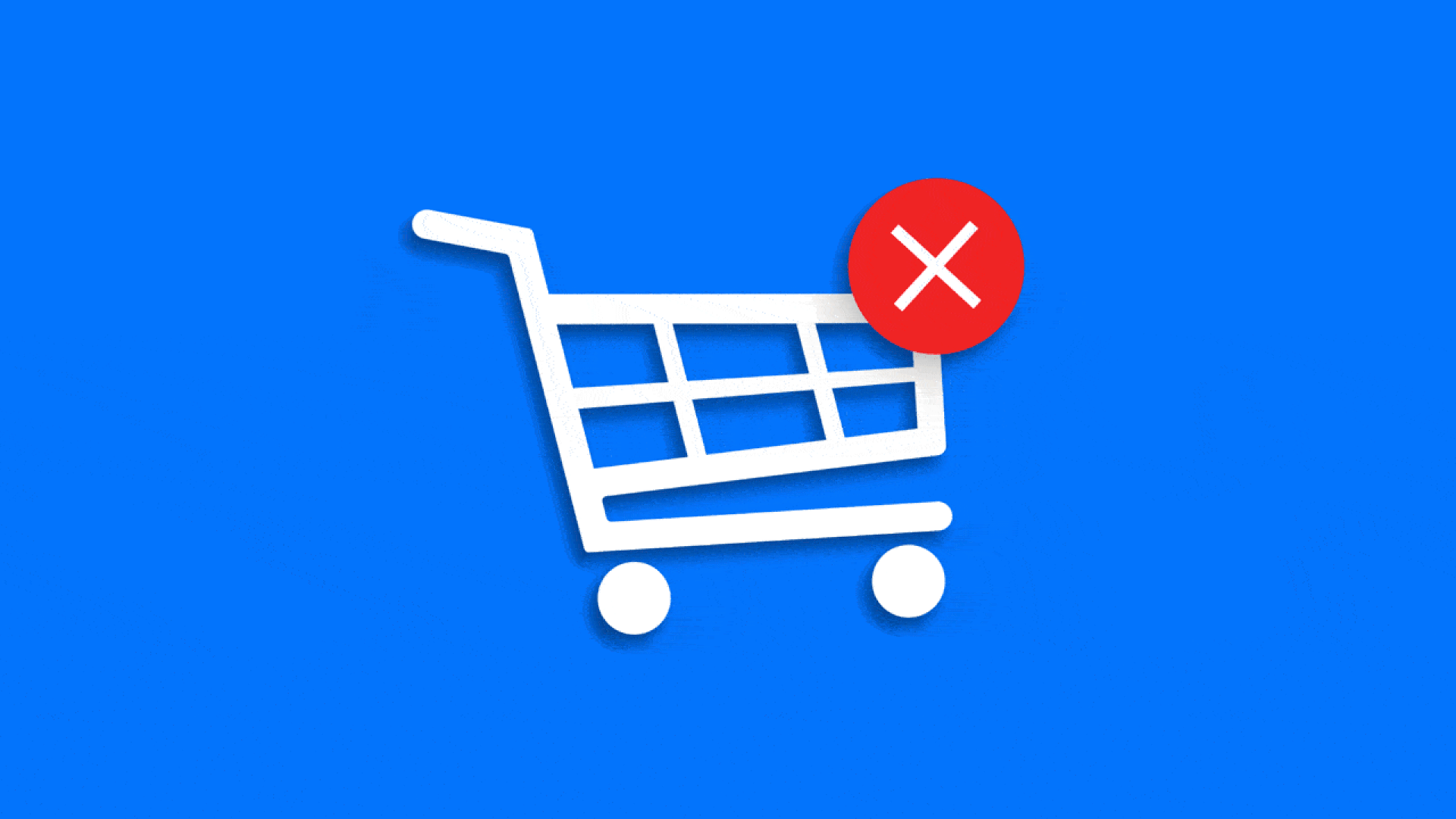 Fast, the one-stop checkout startup valued last year at over $500 million, yesterday came to a screeching halt. No down round. No belt-tightening. Just a straight-out shutdown.
Why it matters: Around 450 people lost their jobs, and investors like Stripe, Addition and Index Ventures lost around $120 million (depending on if any value can be recouped via asset sales).
The big picture: Fast paid too little attention to burn rate because it just assumed the VC gravy train would keep rolling. It's not the only one, so don't be surprised to see similar stories in the near future.
It's a startup strategy that's mostly paid off for the past decade but, as we first discussed in January, things have changed. It's like the longest-ever game of musical chairs has finally ended.
This is particularly true for a company like Fast, whose business was largely driven by big marketing spend.
Backstory: The Information reports that Fast originally sought to raise new funding at more than $1 billion, but investors balked. It then halved its ask and offered to lay off around 50% of its staff, but there were still no takers.
News of Fast's shutdown came just minutes before my Axios What's Next Summit interview with Ryan Breslow, founder and exec chairman of rival one-stop checkout company Bolt Financial. He's also been very public about his distaste for Stripe's investment in Fast. You can watch his reaction here (this video is of the whole event, so go to 5 hours, 35 minutes).
Affirm, the BNPL company led by Max Levchin, said it would seek to hire as "the vast majority" of Fast engineers.
The bottom line: It's been a long time since these morning missives have needed a dedicated section to track VC-backed startup layoffs and closures. We're not quite there yet, but I'm sensing it on the horizon.
The BFD
Sky Mavis, the crypto gaming studio behind Axie Infinity, raised $150 million to reimburse users affected by the recent Ronin Bridge hack.
Why it's the BFD: Ronin was one of the largest crypto thefts in history, totaling over $600 million, and this appears to be the first time a hacked crypto company has raised outside funding to make users whole.
Investors: Binance led, and was joined by Animoca Brands, Andreessen Horowitz, Dialectic, Paradigm and Accel. In quasi-related news, Binance.US just closed its own massive funding round ($200m on a $4.5b valuation).
Details: Sky Mavis co-founder and COO Aleksander Larsen tells me that around $200 million of the $600 million belonged to the Axie Infinity treasury and that the company can get a forbearance on that and let the DAO decide what to do next. The other $400 million was stolen from users, and Sky Mavis will cover that via this new $150 million, plus fiat and tokens on its balance sheet.
Of note: Sky Mavis, whose flagship game has seen declining play (thus depressing its in-game economy), tomorrow launches its first free-to-play Axie Infinity game. It first will appear on the Sky Mavis app, with plans to be in the Apple and Google Play app stores by this summer.
The bottom line: "We needed to take responsibility for this and be transparent because we failed to live up to the expectations of our users. It didn't really matter if anyone's ever done this before." — Larsen
Venture Capital Deals
• VerSe Innovation, the parent company of news aggregator app Dailyhunt and short video app Josh, raised $805m in Series J funding at nearly a $5b valuation. CPP Investments led, and was joined by Ontario Teachers, Luxor Capital, Sumeru Ventures and insiders Sofina Group and Baillie Gifford. http://axios.link/JpFc
• NEAR Protocol, a smart contract blockchain platform, raised $350m. Tiger Global led, and was joined by Republic Capital, Hashed, FTX Ventures and Dragonfly Capital. http://axios.link/cnLN
• Grafana Labs, a New York-based open observability platform, raised $240m in Series D funding. Earlier reports suggested a $5b valuation. GIC led, and was joined by JPMorgan and insiders Sequoia Capital, Coatue, Lightspeed Venture Partners and Lead Edge Capital. http://axios.link/v6vY
🚑 Clarify Health, an SF-based cloud analytics and value-based payments platform, raised $150m in Series D funding at a $1.4b valuation. SoftBank led, and was joined by BlackRock, Memorial Hermann Health System and insiders Insight Partners, Spark Capital, KKR, Aspenwood Ventures, Rivas Capital and Sigmas Group. http://axios.link/ijXd
🚑 IntelyCare, a Quincy, Mass.-based nurse staffing platform, raised $115m in Series C funding at a $1.1b valuation. Janus Henderson Investors led, and was joined by Longitude Capital, Leeds Illuminate, Endeavour Vision, Revelation Partners and Kaiser Permanente Ventures. www.intelycare.com
🌎 Sweep, a Paris-based carbon management platform for large companies, raised $73m in Series B funding. Coatue led, and was joined by Future Shape and insiders Balderton Capital, New Wave, La Famiglia and 2050. http://axios.link/gmr9
• Lightning Labs, a Palo Alto-based startup that enables stablecoin transfers via its bitcoin network, raised $70m in Series B funding. Valor Equity Partners led, and was joined by Ballie Gifford, Goldcrest Capital and Vlad Tenev. http://axios.link/BV63
• Productsup, a Berlin-based commerce software startup, raised $70m in Series B funding. Bregal Milestone led, and was joined by insider Nordwind Capital. www.productsup.io
• Fidel API, a New York-based financial infrastructure platform, raised $65m in Series B funding. Bain Capital Ventures led, and was joined by insiders NYCA Partners and QED Investors. www.fidelapi.com
🚑 Enable Medicine, a Menlo Park, Calif.-based provider of searchable maps of human disease, raised $60m in Series A funding. Anthos Capital and General Catalyst co-led, and were joined by Initialized Capital, Breyer Capital, Presight Capital and Axial. www.enablemedicine.com
• Ellevest, a New York-based digital investment platform for women, raised $53m in Series B funding. BMO and Contour Venture Partners co-led, and were joined by Halogen Ventures, Cleo Capital, New York Ventures of Empire State Development, Stardust Equity, The Venture Collective, Envestnet and Geingels. www.ellevest.com
🌎 ClimeCo, a Boyertown, Penn.-based environmental commodities trading company, raised over $50m. Warburg Pincus led, and was joined by The Heritage Group. www.climecogreen.com
• Ascend.io, a Palo Alto-based provider of data automation products for enterprise customers, raised $31m in Series B funding. Tiger Global led, and was joined by Shasta Ventures and insider Accel. http://axios.link/y2R1
• SmartHop, a Miami-based freight trucking dispatch platform, raised $30m in Series B funding. Sozo Ventures led, and was joined by insiders USV, RyderVentures, Greycroft, Equal Ventures, Las Olas VC and The Fund. www.smarthop.com
• Boba Networks, an Ethereum scaling startup, raised $45m in Series A funding at a $1.5b valuation from Crypto.com, Huobi and BitMart. http://axios.link/5va2
⚡ Blue Current, a Hayward, Calif.-based solid-state battery developer, raised $30m from Koch Strategic Platforms, per the NY Times. www.bluecurrent.com
• Appwrite, an Israeli backend-as-a-service startup, raised $27m in Series A funding. Tiger Global led, and was joined by Bessemer Venture Partners, Flybridge Capital Partners, Ibex Investors and Seedcamp. http://axios.link/0Wym
• Rattle, an SF-based revenue orchestration SaaS, raised $26m in Series A funding. Insight Partners led, and was joined by GV and insiders Sequoia Capital and Lightspeed Venture Partners. http://axios.link/wI98
🚑 Savana, a Madrid-based clinical data analytics startup, raised $25m from Conexo Ventures, Knuru Capital, Aldea Ventures and insiders Seaya Ventures and Cathay Innovation. www.savanamed.com
• ReadySet, a Beverly Hills, Calif.-based database infrastructure startup, raised $24m in Series A funding. Index Ventures led, and was joined by Amplify Partners. http://axios.link/26x9
🚑 Eleos Health, a Boston-based startup that uses voice tech to analyze behavioral health sessions, raised $20m in Series A funding, per Axios Pro. F-Prime Capital and Eight Roads Ventures co-led, and were joined by aMoon Fund, lool ventures and Arkin Holdings. http://axios.link/uCgk
• EnKash, an Indian spend management startup, raised $20m in Series B funding led by Ascent Capital. www.enkash.com
• Warp, a command-line terminal startup, raised $17m in Series A funding led by Figma CEO Dylan Field. http://axios.link/Bq0k
• Allseated, a corporate metaverse event startup, raised $15m. Trinity Capital led, and was joined by Vestech Partners, NYFF, Magma Ventures and WGG. http://axios.link/u4su
• Corsha, a Washington, D.C.-based multi-factor authentication startup focused on M2M API traffic, raised $12m in Series A funding. Eleven Ventures and Razor's Edge Ventures co-led, and were joined by 1843 Capital. http://axios.link/EDb8
• Kaleidoscope, a Minneapolis-based philanthropy fintech focused on education, raised $10m in Series A funding co-led by Rally Ventures and 3x5 Partners. http://axios.link/c4FO
• Gaviti, an Israeli invoice management and collection SaaS, raised $9m in Series A funding. Flashpoint led, and was joined by Moneta VC, North First Ventures, TAU Ventures and LETA Capital. http://axios.link/a2Uq
• Sydecar, a VC deal execution platform, raised $8.3m in seed funding. Deciens Capital led, and was joined by Pipeline Capital Partners, Anthemis Group, and Hustle Fund VC. www.sydecar.io
• RevenueBase, a Boston-based B2B data SaaS for sales and marketing teams, raised $6m in seed funding led by Bessemer Venture Partners. www.revenuebase.ai
• Parallel Finance, a DeFi lending and staking protocol, raised $5m at a $500m valuation from Section 32, Coinbase, and other strategic funds. parallel.fi
• Starlight, a New York-based corporate digital asset management startup, raised $5m in seed funding. Abstract Ventures and A*Capital co-led, and were joined by BoxGroup, SV Angel, Paxos and Brevan Howard. www.starlight.money
• Qureos, a UAE-based upskilling startup, raised $3m from COTU Ventures and Colle Capital. http://axios.link/tuOx
• Playhouse, an SF-based mobile video app for real estate, raised $2.8m in seed funding from YC, Agya Ventures, Gaingels, Goodwater Capital, Nomo Ventures and PKO Investments. www.playhouse.so
Private Equity Deals
• Applied Composites, a Lake Forest, Calif.-based portfolio company of AE Industrial Partners, bought North Coast, a maker of resin transfer molded composite structures and tooling, from Unitech. www.appliedcomposites.com
• KKR and TDR Capital completed their £120m buyout of London-based credit card lender JaJa Finance. http://axios.link/HS5g
• Parts Town, an Addison, Ill.-based portfolio company of Berkshire Partners and Leonard Green & Partners, bought Encompass Supply Chain Solutions, a Lawrenceville, Ga.-based provider of repair parts for home products, from Comvest Partners. www.encompass.com
🚑 Stone Point Capital agreed to buy Tivity Health, a Franklin, Tenn.-based owner of the SilverSneakers fitness program for Medicare-eligible people, for $2 billion, or $32.50 per share (1% premium to Monday's closing price). http://axios.link/IoSs
🚑 TPG Capital Asia is in talks to buy the medical education unit of Malaysia-listed hospital group IHH Healthcare for around $300m, per Bloomberg. http://axios.link/OM4Z
🚑 Virtus Health (ASX: VRT), an Australian fertility services provider, said it will consider a new buyout offer from BGH Capital, despite having recently accepted a sweetened A$705m bid from CapVest Partners. http://axios.link/M08U
Public Offerings
🚑 Belite Bio, a San Diego-based biotech focused on retinal degeneration and metabolic diseases, filed for a $46m IPO. It plans to list on the Nasdaq (BLTE). http://axios.link/rtFX
• Horizon Acquisition III, a SPAC led by Todd Boehly (Eldridge Industries), withdrew registration for a $500m IPO. http://axios.link/MwwM
Liquidity Events
• Dave & Buster's (Nasdaq: PLAY) agreed to buy Main Event Entertainment, operator of around 50 family entertainment centers, from RedBird Capital Partners and Ardent Leisure Group for $835m. www.mainevent.com
More M&A
🚑 Bioventus (Nasdaq: BVS) exercised its option to buy CartiHeal, an Israeli cartilage repair implant maker, for $315m upfront and up to $135m in earnouts. http://axios.link/z5Dd
• Black Knight (NYSE: BKI), a Jacksonville, Fla.-based mortgage lending software company with a $9b market cap, is exploring a sale after receiving takeover interest, per Bloomberg. http://axios.link/NvuR
• FTX US acquired a minority stake in IEX Group, the stock exchange made famous in Michael Lewis' 2014 book, "Flash Boys." http://axios.link/chHx
• Mastercard (NYSE: MA) acquired Dynamic Yield, an Israeli personalized sales assistant software company, from McDonald's (NYSE: MCD). http://axios.link/TnN0
• MTN Group, a South African telco, hired JPMorgan to work on a spinoff of its fintech business, per Bloomberg. http://axios.link/FqX9
• Niantic, an SF-based maker of augmented reality games like Pokémon Go, bought New Zealand-based AR studio NZXR. Niantic last year raised funding at a $9b valuation. http://axios.link/rBPO
Fundraising
🚑 5AM Ventures raised $450 for its seventh early-stage life sciences fund and $300m for its second later-stage fund. http://axios.link/q7dL
• Base10, an SF-based VC firm, raised $460m for its third fund. http://axios.link/uhat
• The Carlyle Group raised $4.6b for its second credit opportunities fund. www.carlyle.com
• MissionOG of Philadelphia raised $167m for its third growth equity fund. www.missionog.com
• ODDO of Paris is targeting €500m for its second PE secondaries fund, per Secondaries Investor. http://axios.link/YeaM
• Thoma Bravo raised $3.3b for its second credit fund. http://axios.link/acO5
• Turn/River, an SF-based private equity firm, raised $1.35b for its fifth fund. www.turnriver.com
It's Personnel
🚑 Chris Carpenter joined Sofinnova Investments as an executive partner. He previously was chief medical officer of Catamaran Bio and Rubius Therapeutics. www.sofinnova.com
✈️ Final Numbers
JetBlue (Nasdaq: JBLU) yesterday made an unsolicited $3.6 billion takeover bid for Spirit Airlines (NYSE: SAVE), which previously agreed to merge with fellow low-cost carrier Frontier (Nasdaq: ULCC).
The all-cash bid is at a 33% premium to Frontier's cash-and-stock offer.
It also would prompt an intensive antitrust review, particularly as JetBlue already is dealing with a Justice Department suit over its partnership with American Airlines.
If JetBlue does manage to get this deal done, expect some of its major carrier rivals to seek out new acquisitions of their own.
✅ Thanks for reading Axios Pro Rata! Please ask your friends, colleagues and NFT gamers to sign up.