January 10, 2020
🎂 Yesterday was the three-year anniversary of these morning missives. Thanks so much for reading, whether you were here for the debut issue (we led with a scoop about MuleSoft prepping an IPO) or if this is the beginning of our inbox relationship.
Remember that you can send me feedback and news tips by hitting reply, or anonymously at http://axios.com/tips.
Top of the Morning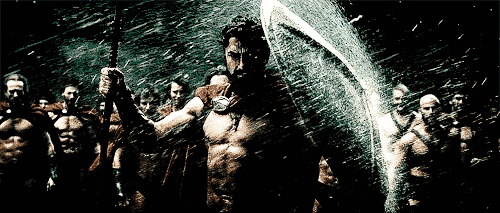 U.S.-based private equity firms raised more than $300 billion for new funds in 2019, according to data released this morning by PitchBook.
It's an all-time record, topping the $241 billion raised in 2016, and a 52% bump over the $198 billion raised in 2018.
Part of the bump is just cyclical, as large private equity firms now tend to raise new flagship funds every two or three years. But there also are several other factors in play, per conversations with placement agents and limited partners:
Product proliferation: Private equity firms used to just raise a single series of funds, with a consistent strategy. But many of them now also raise sector-specific funds, funds focused on specific geographies, or on different sorts of deals (small-cap, growth equity, distressed, etc.).
Denominator effect: The bull market for public equities has inflated the amount of dollars available, assuming constant LP target allocations.
Mainstreaming: Private equity is becoming more commonly-accepted among institutional investors and, in particular, large sovereign wealth funds. It's a voracious, double-sided supply/demand situation.
But, but, but: Every source I spoke with warned that "vintage years" with huge fundraising totals have a lousy historical record when it comes to returns.
The bottom line: Private equity has more money than ever before, which means it will keep offerings premiums to already-high prices, and also pounce if the bull ever dozes off.
Also...
• Today in SoftBank: Rappi, an on-demand delivery startup in Latin America, this week laid off more than 300 employees, or 6% of its workforce, Axios reported yesterday. The Bogota-based company has raised nearly $1.5 billion in venture capital funding, most recently at a $3.5 billion post-money valuation in a SoftBank-led deal. Go deeper.
Speaking of layoffs: Kia yesterday was first to report that e-scooter company Lime is dumping 14% of its employees (roughly 100 people) and ending operations in a dozen markets.
• 2016 vs. 2020: When Donald Trump was elected, many viewed it as a death knell for Oscar, the well-funded health insurance startup that had launched to take advantage of Obamacare.
But Oscar has continued to grow, with Axios learning that it hit around $2 billion in revenue last year. That's way up from $1.3 billion in 2018 and jump over 2018, and $390 million in 2017.
Yes, health insurance companies are designed to get bigger. So the real story here is that Oscar is... well, continuing to be an active insurer in the Trump era.
That said, the company may soon face a political dilemma:
Obviously it wouldn't favor a Trump reelection, particularly as the White House keeps trying to eliminate Obamacare via the courts.
But it also wouldn't want to see a President Sanders or Warren, given that both have pledged to eliminate private health insurers. Oscar CEO Mario Schlosser tells me he doesn't believe Congress would ever really eliminate private insurance. But lots of people didn't think Trump would ever get elected. And if Sanders ever does get the November balloons, he might have a lot of down-ballot coattails...
So, for Oscar, it's banking on the Bs: Biden, Buttigieg or Bloomberg.
🎧 Pro Rata Podcast digs into the ongoing saga of Nissan chairman Carlos Ghosn, and what comes next. Listen here.

The BFD
Equinox, the upscale fitness club operator and majority owner of SoulCycle, is in "advanced discussions" for an investment from Silver Lake, per Bloomberg. Proceeds would be used to help Equinox expand a digital and at-home hardware platform it launched last summer to compete with Peloton.
Why it's the BFD: This would seem to be something of a philosophical change for Equinox, whose executive chairman Harvey Spevak told me on stage in early 2018 that while he admired what Peloton had done, "SoulCycle is a cardio party... there's no replacement for community and experience, and you can't get that at home no matter how great the execution is."

Interview video is here. Peloton discussion at 30-minute mark).
When I emailed him this morning, Spevak wrote back: "Just remember don't believe everything you read:)"

Bottom line: "The New York-based company is searching for new
investors after some members boycotted its brands in response to a
decision by part-owner Stephen Ross, the billionaire founder of Related
Cos., to host a fundraiser for President Donald Trump's re-election
campaign. Spevak... told members that Ross had no
role in running the company and touted its donations to causes promoting
diversity and inclusivity." — Bloomberg
Venture Capital Deals
• Little Red Book, a Chinese social media and e-commerce site backed by Alibaba and Tencent, seeks to raise at least $400 million at a $6 billion valuation, per Bloomberg. http://axios.link/eIsa
• Corvus Insurance, a Boston-based commercial insurer, raised $32 million in Series B funding. Telstra Ventures led, and was joined by Obvious Ventures and return backers .406 Ventures, Bain Capital Ventures and Hudson Structured Capital Management. http://axios.link/Wmay
🚑 Aver, a Columbus, Ohio-based provider of bundled healthcare payment solutions, raised $27 million in Series C funding. Cox Enterprises was joined by return backers Drive Capital, Heritage Group, Hearst Ventures and NCT Ventures. www.aver.io
🚑 Covera Health, a New York-based radiology diagnostics startup, raised $23.5 million in Series B funding. Insight Partners led, and was joined by Prism Ventures. http://axios.link/zehy
🚑 NBE Therapeutics, a Swiss developer of immune-stimulating antibodies, raised $22 million in Series C funding co-led by return backers Boehringer Ingelheim and PPF Group. http://axios.link/b0d1
🚑 IsoPlexis, a Branford, Conn.-based developer of single-cell functional proteomics, raised $20 million in new Series C funding led by Northpond Ventures. http://axios.link/yo3u
• Practifi, a Chicago-based business management platform for financial advisors, raised $16.3 million in Series B funding. Updata Partners led, and was joined by return backer Equity Venture Partners. http://axios.link/mabH
🚑 Cardiologs, a Paris-based cardiology diagnostics startup, raised $15 million in Series A funding. Alven led, and was joined by Bpifrance, ISAI, Kurma Diagnostics, Idinvest Partners, and Paris Saclay Seed Fund. www.cardiologs.com
• Next Level Aviation, a Sunrise, Calif.-based supplier of spare parts for commercial aircraft, raised $15 million from Turning Rock Partners. www.nextlevelaviation.net
• Just Spices, a German spice brand startup, raised €13 million in Series B funding. Five Seasons Ventures led, and was joined by Coefficient Capital and Bitburger Ventures. http://axios.link/1lGP
• Lily AI, a Mountain View, Calif.-based shopping recommendation engine, raised $12.5 million in Series A funding. Canaan Partners led, and was joined by NEA, Unshackled, and Fernbrook Capital. http://axios.link/UDtS
🚑 Mahana Therapeutics, a developer of digital therapeutics for chronic diseases, raised $12 million in seed funding from Lux Capital and Jazz Venture Partners. www.mahanatherapeutics.com
🚑 BioSkryb, a Durham, N.C.-based single-cell genome sequencing startup, raised $11.5 million in seed funding led by Anzu Partners. http://axios.link/Tw0p
🚑 Ori Biotech, a London-based cell and gene therapy manufacturing startup, raised $9.4 million in seed funding from Amadeus Capital Partners, Delin Ventures, and Kindred Capital. http://axios.link/d9d0
• Tyton BioSciences, a Danville, Va.-based developer of recycling tech for the fashion industry, raised $8 million in Series A funding led by Patagonia's VC arm. http://axios.link/jzGt
• MyWorkChoice, a Cornelius, N.C.-based provider of contingent workforce software, raised $3 million led by Mallard Capital. www.myworkchoice.com
🥩 New Age Meats, a Berkeley, Calif.-based cultivated meat startup, raised $2.7 million in seed funding led by ff Venture Capital. http://axios.link/UQ8c
Private Equity Deals
• Abracon, a Spicewood, Texas-based portfolio company of The Riverside Company, acquired ILSI America, a Costa Mesa, Calif.-based provider of timing and synchronization products. www.ilsiamerica.com
• Dun & Bradstreet, a Short Hills, N.J.-based portfolio company of Thomas H. Lee Partners, acquired Orb Intelligence, a Palo Alto-based provider of digital business identity and firmographic data. www.orb-intelligence.com
• Gulf Capital is nearing a deal to buy three Middle Eastern fertility clinics from IVIRMA Capital for around $100 million, per Bloomberg. http://axios.link/cS0T
• Long Ridge Equity Partners led an acquisition of NinjaTrader, a Chicago-based provider of trading software and brokerage services. DRW Venture Capital also participated. www.ninjatrader.com
🚑 Riverside Insights, an Itasca, Ill.-based portfolio company of Alpine Investors, acquired ImPACT Applications, a San Diego-based provider of concussion assessments. www.riversideinsights.com
Liquidity Events
• Proctor & Gamble (NYSE: PG) agreed to buy Billie, a New York-based women's shave and body products brand that had raised $35 million in VC funding from Goldman Sachs, Silverton Partners, Female Founders Fund and Lakehouse Ventures. http://axios.link/Pixg
More M&A
🚑 Eli Lilly (NYSE: LLY) agreed to buy Menlo Park-based dermatological drug-maker Dermira (Nasdaq: DERM) for $1.1 billion in cash, or $18.75 per share (2.2% premium to yesterday's closing price. http://axios.link/7WR6
• GrubHub (NYSE: GRUB) "unequivocally" denied a WSJ report that it's seeking a buyer. http://axios.link/GpSQ
⛽ Royal Dutch Shell is seeking a buyer for its oil refinery in Anacortes, Wash., per Reuters. http://axios.link/J31v
• Synnex (NYSE: SNX), a Fremont, Calif.-based IT solutions company valued at over $6 billion, announced plans to split into a pair of publicly-traded companies. http://axios.link/vgku
Fundraising
• The Blackstone Group secured $3.4 billion for its next life sciences fund, targeting a total of $4.6 billion, per an SEC filing. http://axios.link/wrFJ
• Fathom Capital, a San Francisco-based VC firm led by John Komkov, is raising $30 million for its second fund, per an SEC filing.
• Manulife Investment Management raised US$1.5 billion for its first private equity fund-of-funds.
It's Personnel
• Stephane Etroy joined Ares Management as a London-based partner and head of European private equity. He previously was with Caisse de depot et placement du Quebec. http://axios.link/1WSy
🚑 Flare Capital Partners promoted Parth Desai to principal. www.flarecapital.com
• Sun Hao joined Prudential Group Investment Management as head of China institutional relationships.
• Omnivore, an Indian VC firm focused on ag-tech, just promoted Subhadeep Sanyal and Reihem Roy to partner. http://axios.link/ujdM
Final Numbers: Jobs Friday
🙏 Thanks for reading Axios Pro Rata! Please ask your friends, colleagues, and SoulCyclers to sign up.