🏀🏈⚽⚾🥌 On Monday we launch Axios Sports, a daily newsletter that brings our smart brevity style to the world of football, basketball, curling, etc.
Top of the Morning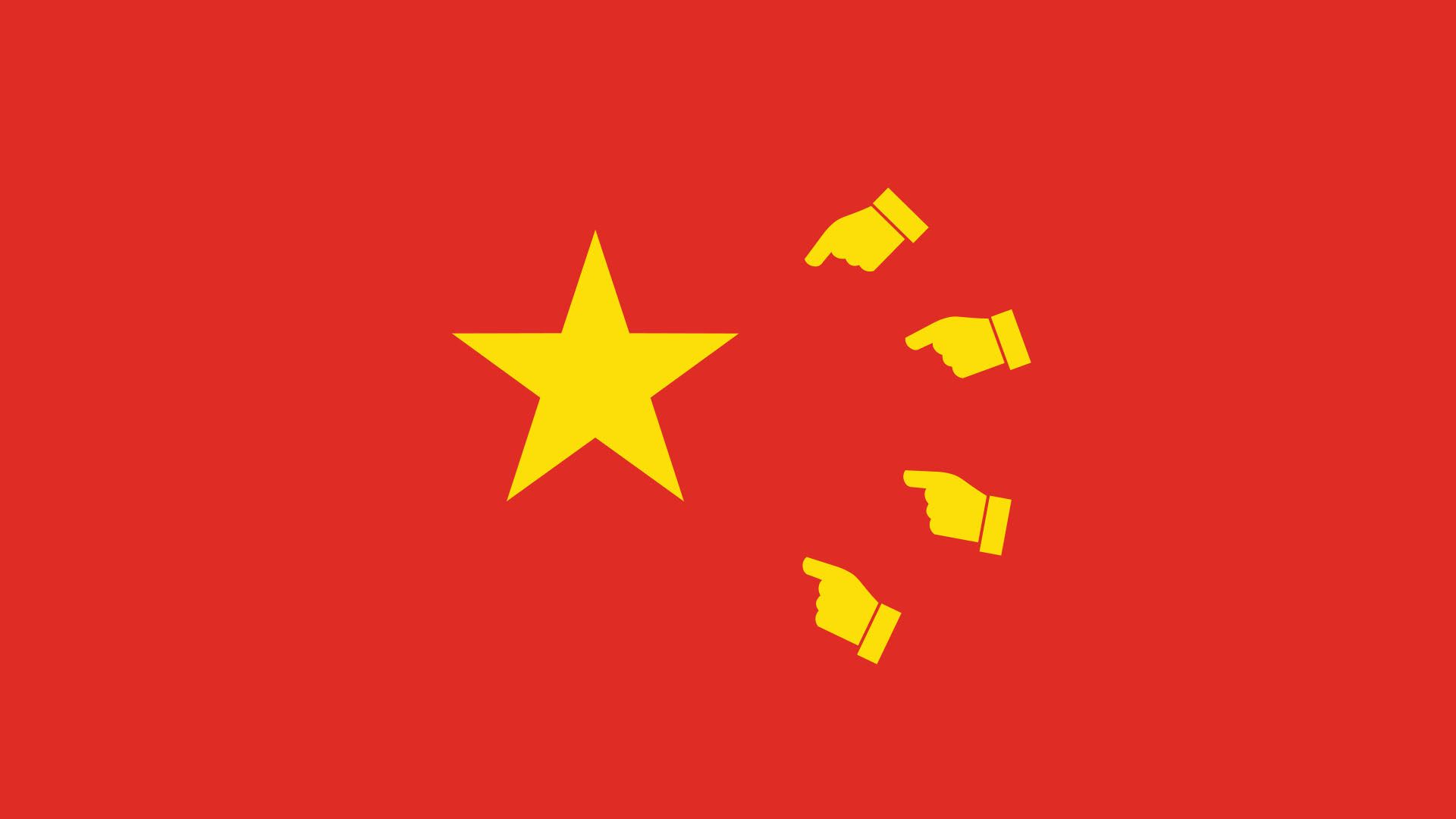 Earnings rise and earnings fall, but one thing remains constant: The downside is almost always somebody else's fault.
For many years coming out of the financial crisis it was "political uncertainty," even though folks pretty much knew what they were going to get from President Obama (both before and after he got a Republican Congress).
Then there was Brexit and then U.S.-everybody trade tensions, as Axios' Courtenay Brown detailed in October.
Now it's going to be China.
Apple kicked off the coming wave on Wednesday night, blaming China's slowed economy for a big Q4 revenue miss. Never mind that the smartphone market was already known to be saturated or that Apple still hasn't nailed a big new product category since Tim Cook took over (unless you count the watch).
Nope, it's all about China — causing others to freak out via a (not entirely implausible) thesis that Apple's economic insights into the country are more trustworthy than the government's official data.
Such things have a way of feeding on themselves, eventually trickling down from the public markets into the private markets (where valuations are already under pressure, but where relatively few U.S. companies have near-term China growth plans).
But whether or not Apple is right about China's faster-than-expected economic deceleration or just playing its traditional role of outlier, others will seize on it to explain their own shortcomings. After all, if it's good enough for Apple, it's certainly good enough for us.
It's the iScapegoat, a perfect patsy for any troubles that may await in 2019.
The BFD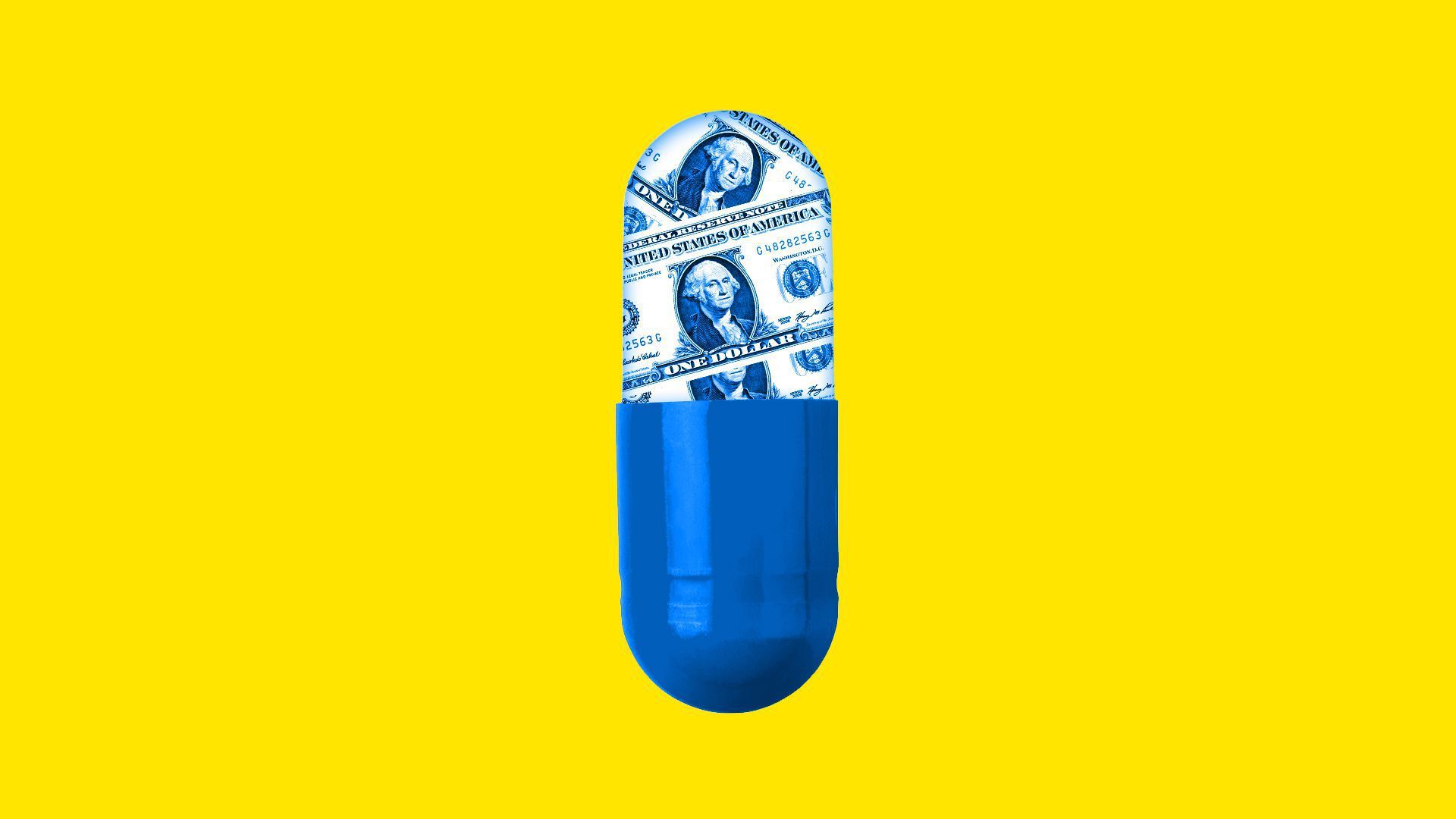 Verily, a life sciences research and engineering organization formed by Alphabet, raised $1 billion in new equity funding. Silver Lake led, and was joined by Ontario Teachers' Pension Plan and "other global investment management firms."
Why it's the BFD: Because it suggests that Alphabet is open to eventually spinning Verily out as an independent company.
More details: Silver Lake's Egon Durban will join Verily's operating board, as will Alphabet CFO Ruth Porat. This is the second time Verily has raised outside money, following an $800 million infusion in early 2017 from Singapore sovereign fund Temasek. Alphabet will not disclose its currently ownership percentage.
Bottom line: "Verily, formerly known as Google Life Sciences, has a number of partnerships across the health and life sciences sector in areas ranging from diabetes management to surgical robotics. The company often provides the technical talent, while its counterparts in health care bring in expertise on clinical research and regulation." — Christina Farr, CNBC
Venture Capital Deals
🚑 BioNTech, a German mRNA startup, raised €80 million from existing partner Sanofi (Paris: SAN). http://axios.link/jkMe
🚑 Sophia Genetics, an AI platform for clinical genomics, raised $77 million. Generation Investment Management led, and was joined by Idinvest Partners and return backers Balderton Capital and Alychlo. http://axios.link/faNq
🚑 Sojournex, a Waltham, Mass.-based developer of medicines for women's health and neuroendocrine disorders,, raised $44 million in Series C funding from RA Capital, Tavistock Group, Frazier Healthcare Partners, Venrock and Janus Henderson Investors. http://axios.link/el02
🚑 Tiburio Therapeutics, a Cambridge, Mass.-based developer of treatments for rare neuroendocrine tumors and rare endocrine diseases, raised $31 million in Series A funding from NEA, Longitude Capital, Lundbeckfonden Ventures and Alexandria Venture Investments. http://axios.link/ib9x
🚑 Immusoft, a Seattle-based cell therapy startup, raised $20 million in Series B funding from Breakout Ventures, Alexandria Venture Investments, RBV Capital, DEFTA Partners and Mesa Verde Venture Partners. www.immusoft.com
🚑 WithMe Health, a Boston-based medication guidance startup, raised $20 million from Oak HC/FT. www.withme.health
🚑 Oculis, a Swiss biotech focused on ophthalmic diseases, raised $15.2 million in new Series B funding from backers like Tekla Capital Management and Nan Fung Life Sciences. The round total is now $35 million. http://axios.link/6qQA
• FloWater, a Burlingame, Calif.-based maker of reusable water bottle refilling stations, raised $15 million led by Sweden's Bluewater. http://axios.link/lVfy
• Ostara, a Canadian provider of nutrient management solutions for farms, municipalities and industry, raised US$11 million co-led by Wheatsheaf Group and VantagePoint Capital Partners. http://axios.link/QBxk
• Baicells, a Plano, Texas-based developer of 5G technologies, raised $14.55 million funding from Qualcomm Ventures. http://axios.link/Owc0
• Celeno, an Israeli provider of WiFi components, raised $10 million led by Iris Capital. http://axios.link/DYS0
Private Equity Deals
• Apax Partners is in talks to invest around $400 million for a majority stake in Fractal Analytics, an Indian data analytics company whose backers currently include Khazanah Nasional and TA Associates, per Bloomberg. http://axios.link/jcri
• CVC Capital Partners has completed its $1.8 billion take-private acquisition of ConvergeOne, an Eagan, Minn.-based provider of collaboration and technology solutions for large and mid-sized enterprises. ConvergeOne had been majority-owned by Clearlake Capital, with a source saying it generated around a 10x return on its original 2014 investment.
• Gen Cap America acquired BloApCo, a Germantown, Wisc.-based maker of shredders, fans, and other scrap handling and pneumatic conveying equipment. http://axios.link/fR7y
• GI Partners acquired Single Digits, a Bedford, N.H.-based provider of managed wireless network solutions, from Bregal Sagemount. www.singledigits.com
🚑 Linden Capital Partners acquired Avalign, a Bannockburn, Ill.-based provider of coatings and manufacturing solutions to the orthopedic medical device and specialty surgical markets, from Arlington Capital Partners. www.avaligntech.com
• Oliver Printing & Packaging, a Twinsburg, Ohio-based portfolio company of Pfingsten Partners, acquired DISC Graphics, a Hauppague, N.Y.-based maker of folding carton packaging and pressure-sensitive labels. www.oliverprinting.com
• Resilience Capital Partners acquired TSS Technologies, a West Chester, Ohio-based provider of automation solutions like materials handling and vision inspections. www.tsstech.com
🚑 TA Associates made a growth equity investment in Behavioral Health Works, an Anaheim, Calif.-based provider of therapy and ancillary services for children with autism. www.bhwcares.com
Public Offerings
• WatchGuard, an Allen, Texas-based provider of mobile video solutions for law enforcement, withdrew registration for a $75 million IPO. It had originally filed in October 2017, and planned to trade on the Nasdaq with Barclays and SunTrust as lead underwriters. http://axios.link/Nwgz
More M&A
• Rothesay Life is prepping a £3.5 billion takeover bid for the British unit of Swiss Re, per Sky News. http://axios.link/82BB
Fundraising
• Bowmark Capital, a British mid-market buyout firm, raised £600 million for its sixth fund. http://axios.link/ZjT2
• Third Kind, the New York-based VC firm led by Shana Fisher, is raising $65 million for its second fund, per an SEC filing. www.3kvc.com
• Tusk Venture Partners is raising $70 million for its second fund, per an SEC filing. www.tuskventures.com
• Vine Alternative Investments raised $608 million for its fourth fund focused on film, television and other entertainment assets. www.vinealternativeinvestments.com
It's Personnel
🚑 Flare Capital Partners, a healthcare-focused VC firm, promoted Dan Gebremedhin to partner. www.flarecapital.com
• Evan Horton, who spent the past three years as a principal with WestView Equity Partners, has launched a Boston-based private equity firm called Brownstone Equity Partners, per his LinkedIn profile.
• Spectrum Equity promoted Jeff Haywood to managing director, Parag Khandelwal to principal, Adam Gassin to VP and Maureen Sullivan to IR manager. www.spectrumequity.com
• Willem Van Lancker joined venture firm Thrive Capital as a principal focused on research and startup incubation. He previously was with Google, following its acquisition of Oyster (which he co-founded).
Final Numbers
U.S. non-farm payrolls for December +312k (nearly doubling expectations). Upward revisions to past months. Unemployment rate rises from 3.6% to 3.9%. Wage growth +3.2% year-over-year.
Go deeper: A good run for unskilled workers
Thanks for reading. Have a great weekend!