August 30, 2018
Top of the Morning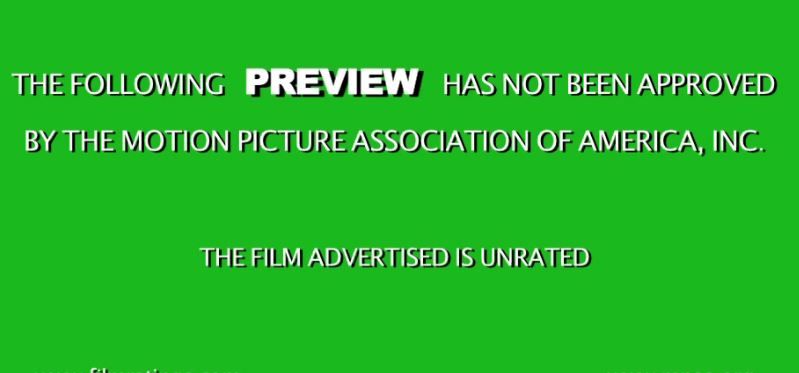 Moody's yesterday stopped rating WeWork's bonds, citing insufficient information.
Word is that WeWork only originally contracted S&P and Fitch to rate the notes, but Moody's initiated coverage anyway, based largely on the initial offering memorandum.
Moody's asked for access into the investor data room for Q2 financials, but WeWork said no. Both because it didn't want to spend extra time with a third ratings agency, and also because it prefers S&P and Fitch's methodologies.
• Canary watch: BreakingViews' Tom Buerkle writes that public and corporate pension fund pots are both half full and half empty — buyoed by strong investment returns, but still weaker than they were before the financial crisis:
"S&P 500 corporate pensions were more than fully funded at the peak of the previous boom in 2007. The public sector is currently even further behind: CalPERS has only 71 percent of what it needs to meet its retirement obligations."
• Sand Hill update: Yesterday we discussed how Andreessen Horowitz is moving toward a specialized fund structure, and today the VC firm announced that it has promoted fintech-focused Angela Strange to general partner.
Strange joined in late 2014 after having been a product manager on mobile Chrome for Google (via its acquisition of Ruba.com), and tells me she is particularly interested in insure-tech and alt fin services for what she calls "the next 3 billion."
🏈 15-year penalty: NFL linebacker Mychal Kendricks and a former Goldman Sachs analyst (turned TV writer) both got busted yesterday for insider trading, having allegedly acted on information related to future M&A activity.
Kendricks, who played for the Philadelphia Eagles when the trades occurred, was released just hours later by the Cleveland Browns, so let this be a lesson to all you kids out there: You can get away with stuff until you join the Cleveland Browns.
• On the docket: Sinclair Broadcast Group is counter-suing Tribune Media over their failed merger, arguing that Tribune pulled the plug too fast. Good luck with that, given that Tribune's decision came after the FCC alleged that Sinclair had lied to the federal government.
• Donald Trump Jr. this morning told Axios' Mike Allen that he'd like a Silicon Valley supporter to build the right-wing version of Facebook, and that he'd urge his father and his supporters to switch to it. I'm thinking that Sinclair has a better chance of winning in court than Junior has of this plan being successful. Two main reasons:
Network effect. This is ridiculously tough to build (particularly in time for the 2020 campaign), and President Trump leaving FB/Twitter would be voluntarily muting his bullhorn with most of the electorate.
It's one thing to change the channel from CNN to Fox, but quite another to leave the platform where friends/family post their baby pictures, plan events, etc. Some of us may live our real lives within partisan echo chambers, but most don't. If they did, Thanksgiving would be more pleasant.
🎧 Pro Rata podcast: Yesterday we talked Toys "R" Us with Carrie Gleason, who is leading the worker severance campaign. Plus more on Trump vs. tech and who's really at fault for AV accidents. All in just 10 minutes. (Listen) (Subscribe)
The BFD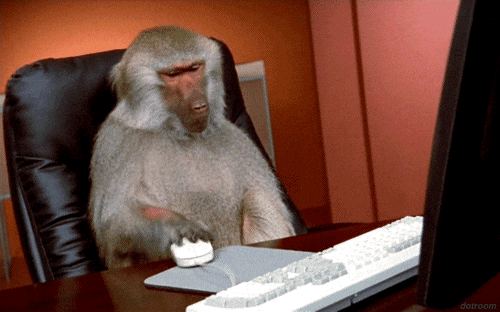 SurveyMonkey, a San Mateo, Calif.-based maker of online survey software, filed for a $100 million IPO.
Why it's the BFD: Because this is actually a tech startup from the last cycle, having been founded in 1999, thus proving that "staying private longer" isn't just for post-recession unicorns.
Details: It plans to trade on the Nasdaq (SVMK) with J.P. Morgan serving as lead underwriter, and reports a net loss of $27 million on $121 million in revenue for the first half of 2018. The largest shareholder is Tiger Global, with a 29.3% pre-IPO stake.
Charitable: Longtime SurveyMonkey CEO Dave Goldberg died unexpectedly in 2015, and widow Sheryl Sandberg plans to donate her 9.9% stake to her nonprofit family foundation.
Bottom line: "SurveyMonkey embodies who Dave was as a person—curious, helpful, approachable and at the same time powerful. Our strong company culture and business were shaped by his leadership." — SurveyMonkey CEO Zander Lurie, via the IPO filing.
Venture Capital Deals
• Cloudian, a San Mateo, Calif.-based data management company, raised $94 million in Series E funding from Digital Alpha, Eight Roads Ventures, Goldman Sachs, INCJ, Japan Post, NTT Docomo Ventures and WS Investments. http://axios.link/8iLo
• Makeblock, a Chinese ed-tech startup focused on STEAM, raised $44 million in Series C funding. CICC Alpha led, and was joined by Yuexiu Industrial Investment Fund, GX Capital and Everest Venture Capital. http://axios.link/M0Z6
• Zadara, an Irvine, Calif.-based enterprise cloud storage startup, raised $25 million in new funding led by IGP Capital. http://axios.link/oTj5
• Lacework, a Mountain View, Calif.-based cloud security startup, raised $24 million in Series B funding from Liberty Global Ventures, Spike Ventures, Webb Investment Network and AME Cloud Ventures. http://axios.link/i8nd
• Pagaya, an Israeli asset management tech platform for institutional investors, raised $14 million in Series B funding. Oak HC/FT and Harvey Golub co-led, and was joined by GF Investments, Siam Commercial Bank, Clal Insurance and Viola Ventures. www.pagaya.inv.com
• Avegant, a Belmont, Calif.-based developer of display technologies for AR/VR, raised $12 million from firms like Walden International. http://axios.link/eoi7
• SOCi, a San Diego-based social media marketing and management platform, raised $10.5 million in Series B funding. Vertical Venture Partners led, and was joined by Grayhawk Capital, Blossom Street Ventures and Tallwave Capital. http://axios.link/bfU6
• DuckDuckGo, a Paoli, Penn.-based "pro-privacy" search engine, raised $10 million from OMERS Ventures. http://axios.link/YZaJ
• AirTM, a Dover, Del.-based money transfer and conversion platform, raised $7 million in Series A funding led by BlueYard. http://axios.link/ngw9
🚑 RootPath, a Cambridge, Mass.-based developer of a T-cell therapy platform, raised $7 million in seed funding. Sequoia China led, and was joined by Volcanics Venture, Baidu Venture and Nest.bio Ventures. www.rootpath.com
🚑 Nanovis, a Carmel, Ind.-based maker of spinal implants, raised $5.5 million from Elevate Ventures, 1st Source Capital Corporation, Purdue's Foundry Investment Fund, Commenda Capital and Ellipsis Ventures. www.nanovisinc.com
• Datree, an Israeli dev-ops policy engine, raised $3 million in seed funding from TLV Partners. http://axios.link/B0CU
Private Equity Deals
No deals. Absolutely none. Pretty sure this is a first.
Public Offerings
🚑 111, a Chinese online pharmacy, set IPO terms to 9.3 million shares at $14-$16. It would have a fully-diluted market value of $1.5 billion, were it to price in the middle. The company plans to trade on the NYSE (YI) with J.P. Morgan as lead underwriter. http://axios.link/1gTe
🚑 Sutro Biopharma, a South San Francisco-based developer of cancer immunotherapies, filed for a $75 million IPO. It plans to trade on the Nasdaq (STRO) with Cowen as lead underwriter. The company raised over $200 million in VC funding from firms like Merck (12.5% pre-IPO stake), Skyline Ventures (11.9%), Alta Partners (11.9%), SV Health Investors (11.1%), Celgene (10.5%), Samsara BioCapital (5.6%), and Vida Ventures (5.6%). www.suturobio.com
• YeePay, a Chinese payment services company backed by such firms as TA Associates, is prepping a $200 million Hong Kong IPO, per Bloomberg. http://axios.link/m1SQ
Liquidity Events
• Apple (Nasdaq: AAPL) acquired Akonia Holographics, a Longmont, Colo.-based holographic lens startup that had been seeded by Acadia Woods Partners. http://axios.link/rkhv
• CD&R is seeking a buyer for Wilsonart, a Temple, Texas-based maker of countertop and furniture manufacturing materials, per Reuters. The deal could fetch $2.75 billion. Other Wilsonart shareholders include Illinois Toolworks (NYSE: ITW). http://axios.link/ToPH
More M&A
🚑 10x Genomics, a Pleasanton, Calif.-based genomics platform that has raised over $280 million in VC funding, acquired Epinomics, a San Francisco-based epigenetics company. http://axios.link/0MBW
• Campbell Soup Co. (NYSE: CPB), which has been under pressure from activist investor Dan Loeb, said that it will seek to sell its international and fresh refrigerated food units. http://axios.link/5PZs
• Crowne Group is considering a sale of windshield-wiper blade maker Trico Group, which could be valued at around $800 million, according to Bloomberg. http://axios.link/XC9X
• Elmer's Manufacturing, a Canadian maker of farm equipment, acquired Dynamic Ditchers, a Canadian maker of soil moving machines. www.dynamicditchers.com
✈ HNA Group of China is seeking buyers for its 20% stake in Virgin Australia Holdings (ASX: VAH), per Bloomberg. http://axios.link/Wv8A
Fundraising
• Actis has offered to buy most of Abraaj Group's private equity business, per Reuters.
• Baring Private Equity Asia raised $1 billion for its second real estate private equity fund. http://axios.link/DdXv
It's Personnel
• CalPERS hired Michael Cohen as chief financial officer. No, not that Michael Cohen. This one was previously was director of the California Department of Finance. www.calpers.ca.gov
• Partners Group said that co-CEO Christoph Rubeli is stepping down from the position at year-end, but that he will remain a partner. He will be succeeded by David Layton, currently a partner and head of private equity. www.partnersgroup.com
• Seth Waugh is stepping down as a managing director at Silver Lake, in order to become CEO of the PGA of America. http://axios.link/FZ
Final Numbers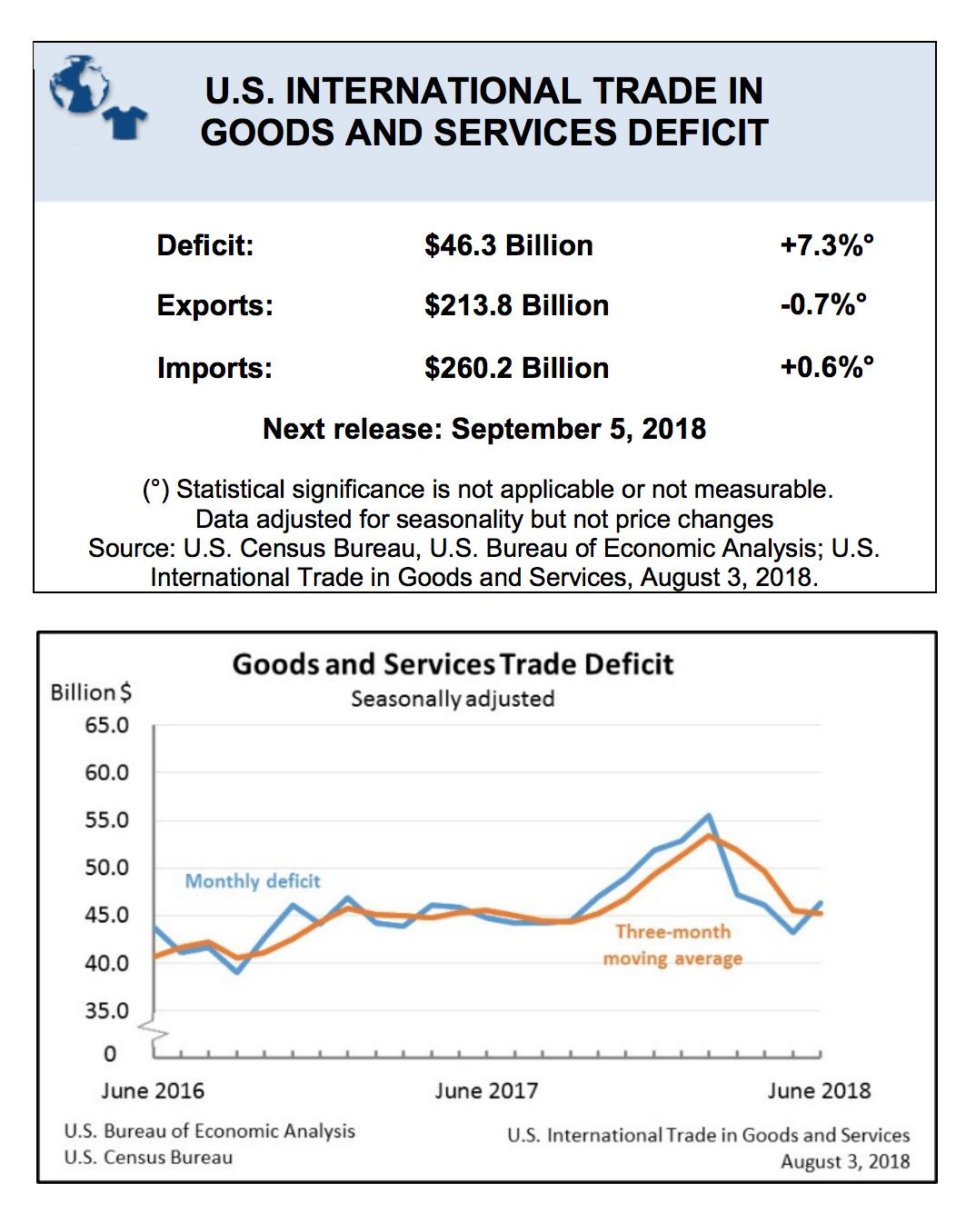 Also: President Trump is letting the Commerce Dept grant requested tariff exemptions on steel from Argentina, Brazil and South Korea, plus aluminum from Argentina. No word yet on what companies asked for it.