Debut: Tomorrow is the launch of Codebook, a new Axios newsletter devoted to cybersecurity. Sign up here.
https://www.axios.com/newsletters/axios-pro-rata-ce81ab56-4e97-411c-ba56-f303aacf7a41.html?chunk=0#story0
Top of the Morning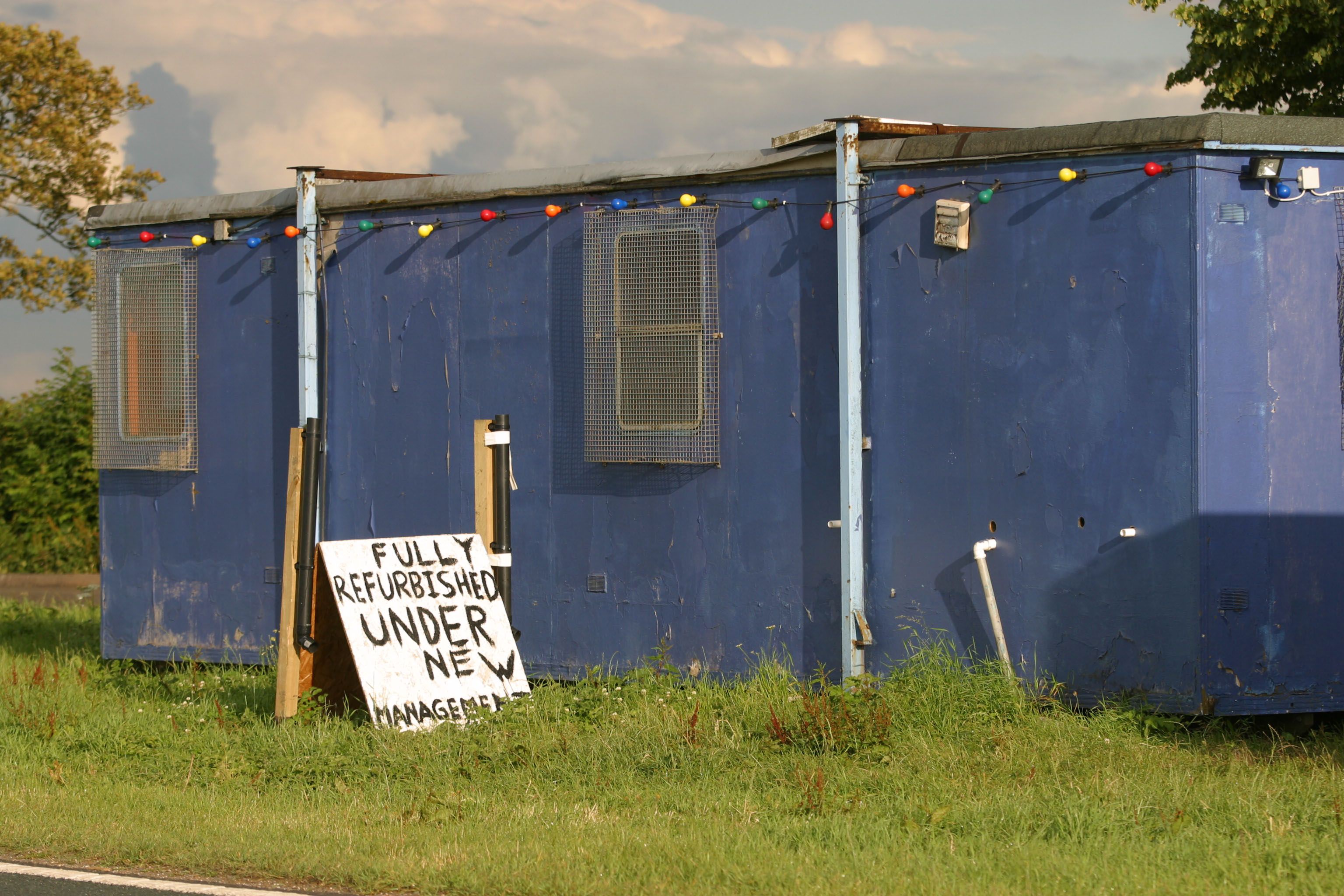 Photo by: PYMCA/UIG via Getty Images
Nine months after venture firm Binary Capital imploded over allegations of sexual harassment against co-founder Justin Caldbeck, Axios has learned that the firm's portfolio companies finally have a reputable shareholder again.
It's Lerer Hippeau Ventures, which sources say has agreed to become the general partner of Binary's $125 million first fund and continues to negotiate to become GP of its second fund (which only has a small handful of investments).
No comment from LHV, which has several limited partners in common with Binary. LHV (which is an investor in Axios) also has some experience in this sort of thing, having assumed management of the SoftBank Ventures portfolio in 2015.
• It's official: Firearms and ammunition maker Remington Outdoors filed for Chapter 11 bankruptcy protection late last night.
Be smart: The filing came just 24 hours after a wave of pro-gun control marches, but Remington had signaled its bankruptcy plans prior to the high school shooting in Parkland, Florida.
An attorney representing Sandy Hook families in their lawsuit against Remington says: "We do not expect this filing to affect the families' case in any material way."
Go deeper: What happened to Remington?
• SVTV: We recently discussed a NY Times piece titled "Silicon Valley is over, says Silicon Valley" — based on a VC bus tour through the Rust Belt. Now we dive a bit deeper, via video. Watch it here.
More: The HBO program Silicon Valley returned last night, and Coinbase is now in the intro.
• Dropbox shares closed up 36% on their first day of trading, giving it a fully-diluted value of around $12.5 billion. Co-founder and CEO Drew Houston spoke with Axios, including about pricing into a market plunge:
"You don't like to see giant blinking red anything the day before your IPO."
• Recommended reading: Sears may be the next legacy retailer to file for bankruptcy, with a stock price hovering at just over $2 per share and billions of dollars of debt. CEO Eddie Lampert acknowledges the long odds, and some of his errors, in a rare sit-down with Vanity Fair.
• Gametime: Our leader is Adrian Ohmer, a University of Michigan Law School professor who co-leads the school's venture capital lab. He does have Michigan in his Final Four but — and this might be a bit awkward at the office this morning — he doesn't have them in the finale (where he picked Kansas beating Virginia).
https://www.axios.com/newsletters/axios-pro-rata-ce81ab56-4e97-411c-ba56-f303aacf7a41.html?chunk=1#story1
The BFD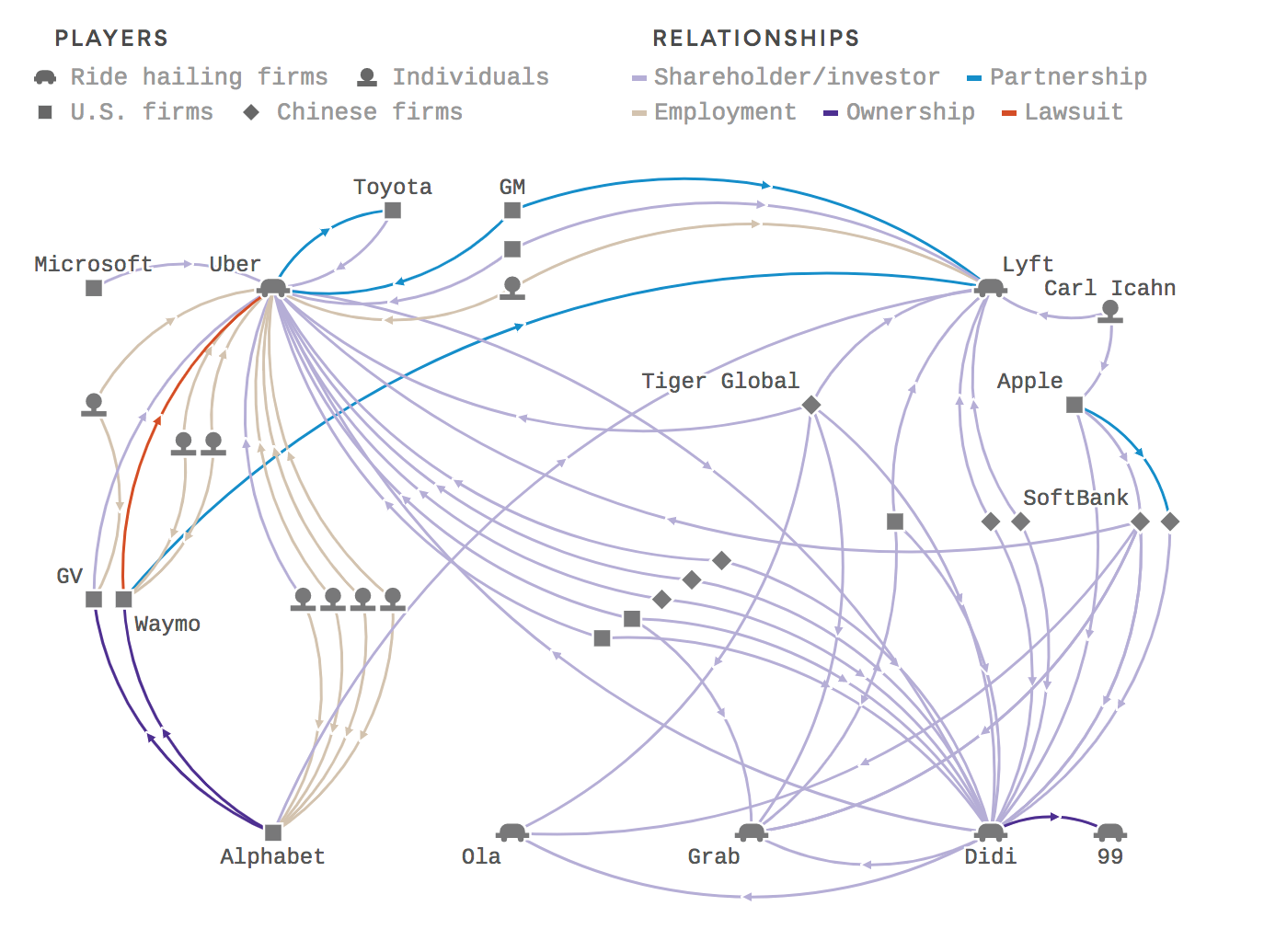 Data: Staff research; Diagram: Lazaro Gamio/Axios
Grab announced that it will acquire Uber's Southeast Asia business, including its UberEats operations. In exchange, Uber will receive a 27.5% stake in Singapore-based Grab and Uber CEO Dara Khosrowshahi will join Grab's board of directors.
Why it's the BFD: Because this is new management continuing a "cut your losses/keep your equity" strategy employed by previous management, related to regions in which Uber isn't the market leader (e.g., China and Russia). Plus, for Grab, it means a better competitive position against rival Go-Jek.
Bottom line: Uber is becoming a private index for global ride-sharing. If and when it goes public, much of its value won't have anything to do with its in-house operations.
https://www.axios.com/newsletters/axios-pro-rata-ce81ab56-4e97-411c-ba56-f303aacf7a41.html?chunk=2#story2
Venture Capital Deals
• SoftBank Vision Fund is considering a $1 billion investment into a Chinese truck-hail company backed by Tencent, per the WSJ. http://axios.link/3edU
• Candex, a San Francisco-based provider of vendor management software, as raised $3.5 million in seed funding from Edenred Capital Partners, Partech Ventures, Advisors.Fund, Camp One Ventures, NFX, Tekton Ventures, Big Sur Ventures and Mark Goines. www.candex.com
https://www.axios.com/newsletters/axios-pro-rata-ce81ab56-4e97-411c-ba56-f303aacf7a41.html?chunk=3#story3
Private Equity Deals
• Amteck, a Lexington, Ky.-based portfolio company of Trive Capital, has acquired Automatic Sprinkler Co., a Madison, Miss.-based fire suppression business. www.amteck.com
• CVC Capital Partners is among several private equity firms considering a bid for British telecom company Daisy Group, which could fetch around £1 billion, according to Reuters. UBS and Oakley Advisors are managing the process. http://axios.link/nu1g
• Equistone has agreed to acquire a majority stake in Small World, a UK-based provider of multi-channel, cross-border payment services. Sellers include FPE Capital and MMC Ventures. www.smallworldfs.com
• First State Investments and Hermes Investment Management have agreed to acquire a majority stake in European ferry operator Scandlines at an enterprise value of €1.7 billion from 3i Group, which will retain a 35% position. http://axios.link/WUXz
• Garda World Security, a Montreal-based portfolio company of Rhone Capital, has acquired United American Security, a Raleigh, N.C.-based security guard provider, from LaSalle Capital and Expedition Capital Partners. www.garda.com
• Infogix, a Naperville, Ill.-based portfolio company of Thoma Bravo, has acquired Lavastorm, a Boston-based data preparation and analytics company. www.lavastorm.com
• J.C. Flowers has acquired Jefferson Capital, a St. Cloud, Minn.-based purchaser and servicer of charged-off and bankruptcy consumer debt, from Flexpoint Ford. www.jeffersoncapitalinternational.com
🚑 NovaQuest has acquired CutisPharma, a Wilmington, Mass.-based developer of a vancomycin oral solution kit. Sellers include Ampersand Capital Partners. www.cutispharma.com
https://www.axios.com/newsletters/axios-pro-rata-ce81ab56-4e97-411c-ba56-f303aacf7a41.html?chunk=4#story4
Public Offerings
• 8 companies are expected to price IPOs on U.S. exchanges this week, led by iQiyu (a.k.a. China's Netflix). Others are: Bilibili, Greentree Hospitality, OP Bancorp, OneSmart Education, IBEX Holdings, Homology Medicines and Unum Therapeutics. http://axios.link/Zm2A
• Ceridian HCM Holding, a Minneapolis-based provider of HR software (Dayforce), has filed for a $200 million IPO. It plans to trade on the NYSE and TSX, with Goldman Sachs as lead underwriter. The company is backed by Thomas H. Lee Partners.
• Pivotal Software on Friday filed for an IPO, reporting a $164 million net loss on $504 million in revenue for its most recent fiscal year. Pivotal is majority owned by Dell Technologies, and this is Dell's first big step toward reducing its massive debt-load. Subsequent steps may include buying the rest of VMWare and/or Dell itself filing to go public.
• Smartsheet, a Bellevue, Wash.-based SaaS platform for managing and automating collaborative work, has hired banks for an IPO that could value it at around $1 billion, per Reuters. The company has raised around $120 million – most recently at a post-money valuation north of $800 million – from firms like Insight Venture Partners, Madrona Venture Group, Sutter Hill Ventures and Summit Partners. http://axios.link/RYHO
🚑 Surface Oncology, a Cambridge, Mass.-based immuno-oncology company, filed for a $75 million IPO. It plans to trade on the Nasdaq under ticker SURF, with Goldman Sachs as lead underwriter. Shareholders include Atlas Venture (23% pre-IPO stake), Novartis (16%), Eli Lilly (16%), NEA (16%) and F-Prime Capital Partners (10%). http://axios.link/Kt3o
https://www.axios.com/newsletters/axios-pro-rata-ce81ab56-4e97-411c-ba56-f303aacf7a41.html?chunk=5#story5
Liquidity Events
• ACON Investments has agreed to sell Houston-based grocery chain Fiesta Mart to Mexico's Grupo Comercial Chedraui. http://axios.link/UqzL
• Providence Equity Partners has agreed to sell its stake in KIN, an Indonesian telecom infrastructure company, to Protelindo. www.kin-towers.com
https://www.axios.com/newsletters/axios-pro-rata-ce81ab56-4e97-411c-ba56-f303aacf7a41.html?chunk=6#story6
More M&A
• Givaudan (Swiss: GIVN) has agreed to acquire a 40.6% stake in French natural ingredients company Naturex (Paris: NATU) for €522 million, and plans to launch an offer for the remaining shares. http://axios.link/uu3L
• Inchcape (LSE: INCH) has agreed to acquire Grupo Rudelman, a Suzuki-led auto distribution business in Costa Rica and Panama, for $284 million. http://axios.link/7FrO
• JD Sports Fashion (LSE: JD) has agreed to acquire Indianapolis-based sportswear retailer Finish Line (Nasdaq: FINL) for $558 million in cash, or $13.50 per share (28% premium over Friday's closing price). http://axios.link/cz0v
🐄 National Agricultural Development of Saudi Arabia has agreed to acquire Al Safi Danone Co., a Saudi producer of dairy and juice products, from Al Safi Group and Danone. http://axios.link/VqYY
• Qatar Airways has agreed to acquire a 25% stake in Vnukovo Airport, which is located near Moscow, according to Interfax. http://axios.link/9fFm
• Thyssenkrupp is seeking to sell its materials trading unit, as part of a broader restructuring, according to Handelsblatt. The business generated nearly $17 billion in 2017 revenue. Interested suitors include Kloeckner & Co. http://axios.link/3rmU
https://www.axios.com/newsletters/axios-pro-rata-ce81ab56-4e97-411c-ba56-f303aacf7a41.html?chunk=7#story7
Fundraising
• General Catalyst has raised nearly $1.4 billion for its ninth flagship VC fund, per an SEC filing. www.generalcatalyst.com
https://www.axios.com/newsletters/axios-pro-rata-ce81ab56-4e97-411c-ba56-f303aacf7a41.html?chunk=8#story8
It's Personnel
• Justin Linsey, former chief analytics officer of Bamtech (acquired by Disney), has joined General Atlantic as an operating partner. www.generalatlantic.com
• Jean Tardy-Joubert, head of Europe for Qatalyst Partners, has joined VC firm Highland Europe as an advisory partner. www.highlandeurope.com
• Technology Crossover Ventures has promoted Nathan Sanders to the newly-created COO position. www.tcv.com
https://www.axios.com/newsletters/axios-pro-rata-ce81ab56-4e97-411c-ba56-f303aacf7a41.html?chunk=9#story9
Final Numbers