Axios Pro Rata
December 05, 2019
🎧 Pro Rata Podcast digs into the controversy over how Bloomberg News plans to (not) cover its namesake presidential candidate. Listen here.
Top of the Morning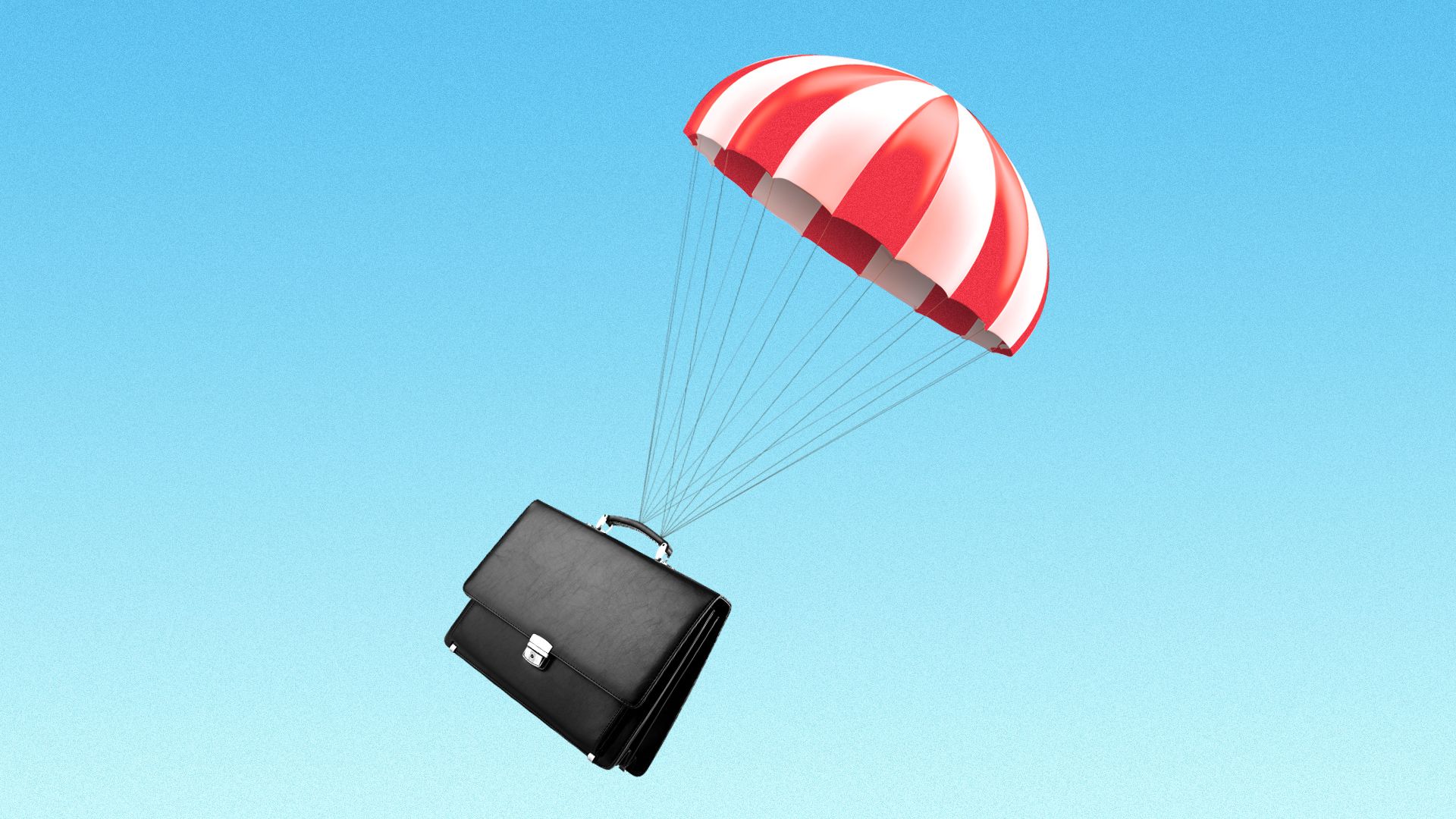 Each day at WeWork HQ, there are two different groups of staffers: Company employees, and a team of on-site fixers from SoftBank Group. It's the same thing at vehicle leasing company Fair, in which SoftBank Vision Fund is the largest outside investor.
So, who are these people, and where did they come from?
The WeWork team was basically hand-picked by Marcelo Claure, the former Sprint boss and callous Instagrammer who became WeWork's executive chairman as part of SoftBank Group's recent bailout.
The Fair team is part of Vision Fund's group of operating executives who were originally hired to enable growth, not to execute a turnaround.
The operating group, led by Gerry Lopez, also has been working closely with parking network Reef Technology (f.k.a. ParkJockey), but not with a regular on-site team. SoftBank also brought McKinsey & Co. into Reef.
Lopez is the former CEO of both Extended Stay America and AMC Entertainment, before which he was a top executive with Starbucks.
Rajeev Misra, CEO of SoftBank Vision Fund, tells Axios that the operating group was launched around two years ago to help portfolio companies expand into new geographic markets, prepare for IPOs, and to better leverage each other's services. It now has around 40 members, all of whom are full-time.
Misra argues that this is different than the "operating groups" often employed by private equity firms. Not only because they're full-time, rather than retired CEOs looking for occasional assignments, but because Vision Fund is a "growth investor" that doesn't have majority control of its portfolio companies.
What Misra side-steps is how while SoftBank might not have technical control of its portfolio companies, it often has de facto control — having until recently pushed companies to chase top-line growth without regard to bottom-line concerns, thus holding the Damocles sword of future funding unless management accedes to its demands.
"We are minority shareholders, so what we can do is try to help. But we don't have controlling rights so, in some cases, we've walked away."
The bottom line: Misra said he doesn't expect the operating team to parachute into any other portfolio companies in the near future, but doesn't rule it out.
The BFD
Figure, a San Francisco-based consumer lending platform, raised $103 million in Series C funding led by Morgan Creek Digital at a $1.2 billion valuation.
Why it's the BFD: Figure is led by Mike Cagney, who resigned as CEO of SoFi after reports of company-wide sexual harassment problems — including Cagney's multiple relationships with female employees and at least one instance of sending unwanted texts (an incident which resulted in a financial settlement).
Other investors include MUFG Innovation Partners, DCM, Digital Currency Group, HCM Capital, Ribbit Capital, RPM Ventures, and partners of DST Global.
Bottom line: Figure backers contacted by Axios are singing a consistent tune: We're confident Cagney has learned from his mistakes and his new company is "doing things better."
Venture Capital Deals
• Shadowfax, an Indian B2B logistics network, raised $60 million in Series D funding. Flipkart led, and was joined by Eight Roads Ventures, Nokia Growth Partners, Qualcomm Ventures, IFC, and Mirae Asset Naver Fund. http://axios.link/8Uwt
🚑 Civetta Therapeutics, a Cambridge, Mass.-based developer of drugs targeting beta-propeller proteins, raised $53 million in Series A funding led by Deerfield Management. http://axios.link/z7rO
• May Mobility, an Ann Arbor, Mich.-based operator of autonomous shuttle services, raised $50 million in Series B funding led by Toyota. http://axios.link/oSWJ
🚑 Suvoda, a Conshohocken, Penn.-based provider of software for randomization and trial supply management, raised $40 million from LLR Partners. http://axios.link/JNRW
• Flow, a Hoboken, N.J.-based provider of cross-border ecommerce software for brands and retailers, raised $37 million in Series B funding from NEA, American Express, and Latitude Ventures. http://axios.link/feFV
🚑 Hummingbird Bioscience, a Singapore-based developer of antibodies for cancer therapeutics, raised US$19 million in Series B funding co-led by Mirae Asset Venture Investment and GNTech VC. http://axios.link/Iuvn
• GitGuardian, a Paris-based platform for detecting security flaws in Github code, raised $12 million in Series A funding led by Balderton Capital. http://axios.link/jXPH
• Otis, a startup that lets people invest in art, sneakers and other collectibles, raised $11 million in Series A funding led by Maveron. www.withotis.com
• Cora, a Brazilian lender to SMEs, raised $10 million in first-round funding. Kaszek Ventures led, and was joined by Ribbit Capital. http://axios.link/6jWU
🚑 Starship, a San Francisco-based provider of portable health savings accounts for gig economy workers, raised $7 million in Series A funding led by Valar Ventures. http://axios.link/2l9H
• Vertosa, an Oakland-based developer of emulsion systems for cannabis-infused products, raised $6 million in seed funding co-led by AFI Capital Partners and Welcan Capital. http://axios.link/wwJP
• Skyports, a UK-based urban air mobility infrastructure startup, raised £5.4 million in Series A funding. Deutsche Bahn Digital Ventures and Groupe ADP co-led, and were joined by seed backer Levitate Capital. www.skyports.net
• Allstacks, a Raleigh, N.C.-based predictive forecasting and risk management platform for software developent, raised $4.7 million in seed funding led by Hyperplane VC. www.allstacks.com
• Augtera, an AI platform for data network management, raised $4 million in seed funding co-led by Bain Capital Ventures and aCrew Capital. http://axios.link/1MD0
• Bond Pet Foods, a Boulder, Colo-based developer of animal-free pet food, raised $1.2 million in seed funding led by Lever VC. http://axios.link/PnzA
• IKEA invested in Optoro, a Washington, D.C.-based provider of returns optimization software that previously raised over $250 million of VC funding. http://axios.link/gKTE
• Dataiku, a New York-based collaborative data science platform, said its valuation is now $1.4 billion, after new investor CapitalG purchased some of Serena Capital's existing shares. http://axios.link/QXc0
Private Equity Deals
• Black Dragon Capital acquired Maginus, a UK-based e-commerce software company that will be merged with existing BDC portfolio company Digital Goodie. www.maginus.com
🔥 Marmic, a Joplin, Mo.-based portfolio company of Thompson Street Capital Partners, acquired Fire Control Systems of Charlotte, a Charlotte, N.C.-based provider of commercial fire protection services. www.marmicfire.com
• PAI Partners agreed to buy Armacell, a German maker of insulation materials whose products are used in the International Space Station. The deal is valued at around €1.4 billion, with The Blackstone Group exiting and LEGO owner Kirkbi increasing its existing stake. http://axios.link/mhQK
• StonePoint Materials, a Philadelphia-based portfolio company of Sun Capital Partners, acquired Road Builders, a Kentucky-based materials and paving construction firm.
• Thoma Bravo agreed to buy Salt Lake City-based education software company Instructure (NYSE: INST) for around $2 billion, or $47.60 per share (10% discount to Tuesday's closing price). Instructure had been under pressure from an activist investor. http://axios.link/kAsF
• True Sports, a Memphis-based portfolio company of Lincolnshire Management, acquired Aerotech Golf, a Bellingham, Wash.-based maker of composite golf shafts. www.true-sports.com
Public Offerings
🐸 JFrog, an Israeli software management company, hired Morgan Stanley and J.P. Morgan for a 2020 IPO, per Bloomberg. JFrog has raised over $220 million in VC funding from firms like Genesis Israel Ventures, Dell, Insight Partners, Sapphire Ventures, and Scale Venture Partners. http://axios.link/UCIb
Liquidity Events
• Telus (TSX: T) agreed to buy Competence Call Center, a German call center business, from Ardian for around €915 million (including debt). http://axios.link/l0xH
More M&A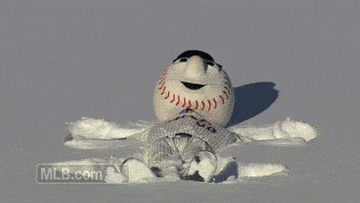 • Steve Cohen, the billionaire hedge fund manager, is in talks to increase his stake in the New York Mets to 80%, at a baseball-record valuation of $2.6 billion, per Bloomberg.
But, but, but: The Wilpon family would remain in operational control for the next five years.
🚑 Allakos (Nasdaq: ALLK), a Silicon Valley biotech with a market cap of $6.7 billion, is exploring strategic options that could include a sale, per Bloomberg. http://axios.link/5NuA
• Amherst Holdings is in talks to buy single-family landlord Front Yard Residential (NYSE: RESI), which has a $685 million market cap, per Bloomberg. http://axios.link/RPzm
• Brainshark, a Waltham, Mass.-based sales readiness platform, acquired Rekener, a Charlestown, Mass.-based sales scorecard provider that had raised around $7 million from Pillar Cos, Accomplice, and Founder Collective. www.brainshark.com
• HomeSmart International of acquired Tri-Star Realty, a real estate brokerage with 650 agents in the Mid-Atlantic region. www.homesmart.com
• Kering (Paris: PRTP) is in talks to buy Italian high-end coat- maker Moncler (Milan: MONC), per Bloomberg. http://axios.link/HFtL
🍺 Kings & Convicts Brewing of Chicago agreed to buy craft beer brand Ballast Point from Constellation Brands (NYSE: STZ). No financial terms were disclosed, except the deal was for less than the $1 billion Constellation paid to buy Ballast Point in 2015. http://axios.link/Tq1l
• Norwegian Air (Oslo: NWC) sold its Argentinian subsidiary to JetSMART Airlines. http://axios.link/KI6D
Fundraising
• Plexo Capital, founded by former Google Ventures partner Lo Toney to back early-stage VC funds led by women and underrepresented minorities, raised $42.5 million for its debut fund. http://axios.link/uBAw
🚑 Revelstoke Capital Partners, a Denver-based private equity firm focused on healthcare services, raised $1.4 billion for its second fund. www.revelstokecapital.com
It's Personnel
• KKR announced that Rob Lewin will become the firm's CFO, following the retirement of Bill Janetschek. www.kkr.com
• Tetsuji Okamoto joined Apollo Global Management as head of its business in Japan, per Reuters. He previously was a managing director at Bain Capital. http://axios.link/SmxO
• Gopi Vaddi joined Technology Crossover Ventures as a London-based partner. He most recently was a managing partner with Providence Equity Partners, focused on growth deals. www.tcv.com
Final Numbers
🙏 Thanks for reading Axios Pro Rata. Please ask your friends, colleagues, and beleaguered Mets fans to sign up here.