Greetings from Columbus, Ohio, where I'm in town to meet with some startups and do some conference moderating tomorrow. Then it's off to Vegas for a late arrival at Money 20/20. Hope to see a bunch of Pro Rata readers out on the road...
Top of the Morning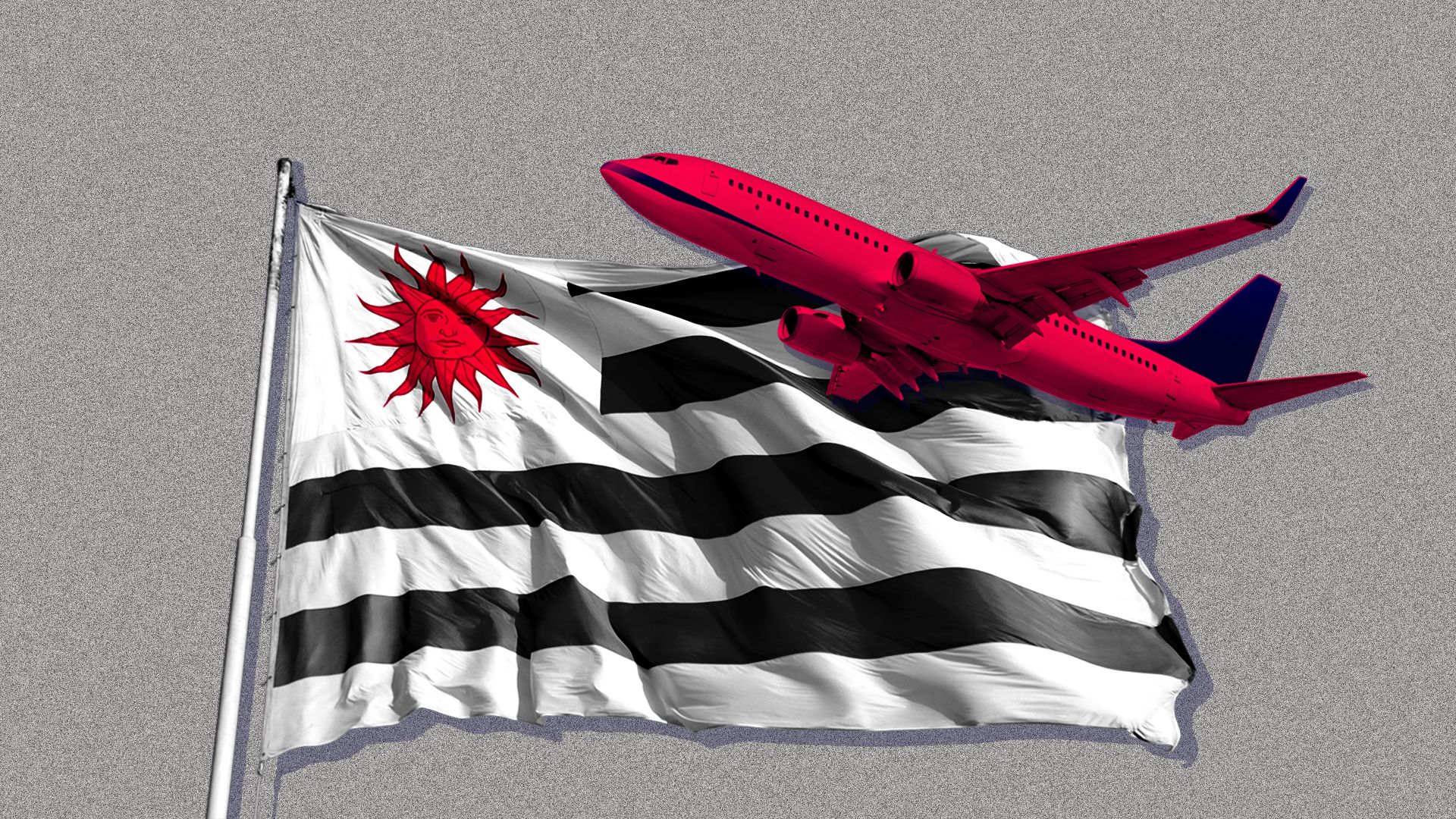 In December 2013, three private equity investors were jailed in Uruguay over a privatization gone bad. One of them remained there until May 2015, despite never being charged with a crime.
Now, Uruguay could face legal trouble of its own.
Background: The three investors were co-founders of Leadgate, a distressed investment firm that had first experienced success in Uruguay by turning around a local dairy company. In 2007 they won the privatization auction for a 75% stake of national airline Pluna for $15 million, with the Uruguayan government remaining the other 25%.
By most measures, Leadgate turned Pluna around. Revenue tripled, losses shrunk and, by 2010, Canadian airline Jazz bought into Pluna at a valuation of $60 million.
Then it faced several outside challenges, including a currency crisis in Argentina, a key Pluna market, and a 2011 Chilean volcano eruption that caused off-and-on flight cancellations in the region for months.
But the biggest obstacle for Leadgate arguably was its government partner, now led by a new president, whose adverse actions included the state-owned oil company changing demanding earlier payments. Plus, the government board members blocked a new debt issuance, which would have helped alleviate a growing cash crunch.
Leadgate turned its 75% stake back over to the government in mid-2012, for zero dollars, after which Pluna filed for bankruptcy and then liquidated. Even though the Leadgate partners had indemnity agreements, they were arrested after returning to Uruguay, ostensibly to testify in an investigation into the airline's failure.
Go deeper: An airline investment becomes a Catch-22
Inside of Uruguay, the Pluna affair was an enormous scandal.
The Leadgate partners were viewed as arrogant outsiders, who may have skirted corners as Pluna went into a tailspin.
Ultimately, however, their "crimes" were viewed more about being on the losing end of a political fight, rather than actually committing criminal acts.
It also seemed to be over.
But Leadgate, which believes it was extorted to sell its Pluna stake for no compensation, this past February quietly transferred any remaining legal rights to Tenor Capital Management, a New York hedge fund that buys into situations where it thinks there could be international arbitration claims.
Tenor is a serious player. Last year it successfully won an award of more than $1 billion award against Venezuela, related to a gold mine nationalization.
An entity called Latin American Regional Aviation Holding Corp. last week sent a non-public letter to Uruguay, claiming that Pluna was expropriated in alleged violation of international law. Tenor is not explicitly mentioned in the letter, which has been obtained by Axios, but LARAH appears to be a front for Tenor Capital (which isn't commenting).
LARAH, officially domiciled in Panama to take advantage of a Panama-Uruguay treaty, plans to soon commence legal proceedings, possibly via a World Bank arbitration body called ICSID. And it's expected to seek exponentially more than the $15 million that Leadgate originally paid for Pluna.
Bottom line: One of the past decade's strangest private equity sagas is making a comeback, and Uruguay's government looks to be on defense this time around.
The BFD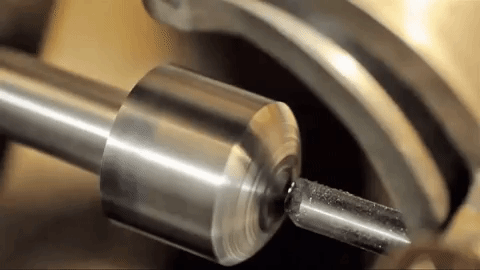 Fiat Chrysler agreed to sell car parts maker Magneti Marelli to KKR portfolio company Calsonic Kansei for $7.1 billion.
Why it's the BFD: Because this is the first major deal for new Fiat Chrysler CEO Mike Manley, who took over shortly before the July death of longtime leader Sergio Marchionne.
Bottom line: "The deal creates an auto-parts maker with more than $17 billion in annual revenue and about 65,000 workers from Tokyo to Milan." — Bloomberg
Venture Capital Deals
• Pulumi, a Seattle-based cloud infrastructure management platform for developers, raised $15 million in Series A finding. Madrona Venture Group led, and was joined by Tola Capital. http://axios.link/1oPW
• Domio, a New York-based apartment hotels startup, raised $12 million in Series A funding. Tribeca Venture Partners led, and was joined by SoftBank Capital NY and Loric Ventures. http://axios.link/MHkO
• Plaid, a San Francisco-based provider of analytics software for accessing transaction data, is in talks to raise $200 million at a valuation that could top $2 billion, per Reuters. Kleiner Perkins is among those reportedly submitting term sheets. http://axios.link/U82k
Private Equity Deals
⛽ The Blackstone Group agreed to buy Ulterra Drilling Technologies, a Fort Worth, Texas-based maker of drill bits and other downhole tools for the oil and gas industry, from American Securities for around $700 million, per Reuters. http://axios.link/tHoo
⛽ Canada Pension Plan Investment Board and Votorantim Energia won a privatization auction for a control stake in Brazilian power company Cesp for $458 million. http://axios.link/OSdW
• Centerfield Capital Partners invested in Pure Wafer, a San Jose, Calif.-based provider of silicon wafer reclaim services. www.purewafer.com
• Equistone Partners Europe agreed to acquire French footwear retailer Courir from Groupe Go Sport at an enterprise value of €283 million. http://axios.link/gDJy
🚑 EyeSouth Partners, an Atlanta-based eye care-focused physician services firm owned by Shore Capital Partners, acquired Marietta, Ga.-based Cobb Eye Center. www.eyesouthpartners.com
• Harvest Partners sold a 15% stake in its management company to Petershill, a unit of Goldman Sachs. http://axios.link/DBNf
• Hepaco, a Charlotte-based portfolio company of Gryphon Investors, acquired Trans Environmental, a Loves Park, Ill.-based provider of environmental remediation, industrial cleaning, and emergency response services. www.hepaco.com
• Littlejohn & Co. acquired Cook & Boardman, a Winston-Salem, N.C.-based distributor of commercial door entry solutions. www.cookandboardman.com
• TerraNova Partners acquired York Analytical Laboratories, a Nyack, N.Y.-based provider of environmental sample analysis. http://axios.link/AsEM
Public Offerings
• Five companies expect to price IPOs this week on U.S. exchanges: Alzheon, Gamida Cell, Pintec Technology, StoneCo and YETI Holdings. http://axios.link/3zSA
• Caliburn International, a Reston, Va.-based provider of professional services to the U.S. federal government, filed for a $100 million IPO. It plans to trade on the NYSE (CLBR) with Jefferies as lead underwriter. It reports a $666,000 net loss on $379 million in revenue for the first half of 2018. www.caliburnintl.com
🚑 Centrexion Therapeutics, a Boston-based developer of non-opioid pain therapies, filed for an $86 million IPO. It plans to trade on the Nasdaq (CNTX) with BofA Merrill Lynch as lead underwriter. The pre-revenue company raised around $138 million in VC funding from firms like NEA, InterWest Partners, ArrowMark Partners, 6 Dimensions Capital, Clough Capital Partners, EFung Capital and Quan Capital. www.centrexion.com
• CrowdStrike, a Sunnyvale, Calif.-based cybersecurity company, hired Goldman Sachs for a 2018 IPO, per Reuters. It has raised over $400 million in VC funding, most recently at a $3.35 billion valuation. http://axios.link/3j5R
• Qualtrics, a Provo, Utah-based maker of enterprise survey software, filed for a $200 million IPO. It plans to trade on the Nasdaq (XM) with Morgan Stanley as lead underwriter, and reports a $3.4 million net loss on $184 million in revenue for the first half of 2018. Qualtrics raised around $450 million in venture capital, most recently at a $2.5 billion valuation, from firms like Accel (38.6% stake), Insight Venture Partners (35.8%), and Sequoia Capital (24.1%). http://axios.link/TuDw
Liquidity Events
• ARX Equity Partners agreed to sell Fincentrum, a financial advisory operating in the Czech Republic and Slovakia, to Swiss Life. www.fincentrum.com
More M&A
• French Connection (LSE: FCCN), a British clothing retailer, said it is in talks with four unidentified parties about a possible takeover. http://axios.link/5TGc
• Macquarie Group is seeking a buyer for its smart meters business, per the Australian Financial Review. http://axios.link/81Ee
• WorleyParsons (ASX: WOR), an Australian engineering firm, agreed to buy the energy, chemicals and resources unit of Dallas-based Jacobs Engineering Group (NYSE: JEC) for US$3.3 billion. http://axios.link/kNfQ
Fundraising
• HgCapital of London raised £1.5 billion for a software-focused growth equity fund. http://axios.link/ljSS
• Icon Ventures of Palo Alto expanded its sixth fund from $265 million to $375 million. www.iconventures.com
It's Personnel
• Goldman Sachs is naming Todd Leland as head of Asia-Pacific investment banking, with current co-heads Andrea Vella and Kate Richdale being "shifted out of management roles," per the WSJ. http://axios.link/B2F3
Final Numbers
Axios' Felix Salmon goes deeper:
"There are good bankruptcies, which discharge legacy debts and allow the company to continue anew. And then there are bad bankruptcies, which cut off supply chains and result in outright liquidation. Bad bankruptcies inevitably result in thousands of job losses — and Sears is looking like it's going to be one of them."
SoftBank remains silent on the Saudi situation, or if Masayoshi Son will speak at this week's conference. Let's revisit that tomorrow...