Axios Pro Rata
January 21, 2022
🔔 Still haven't subscribed to Axios Pro? Rectify by going to AxiosPro.com.
Top of the Morning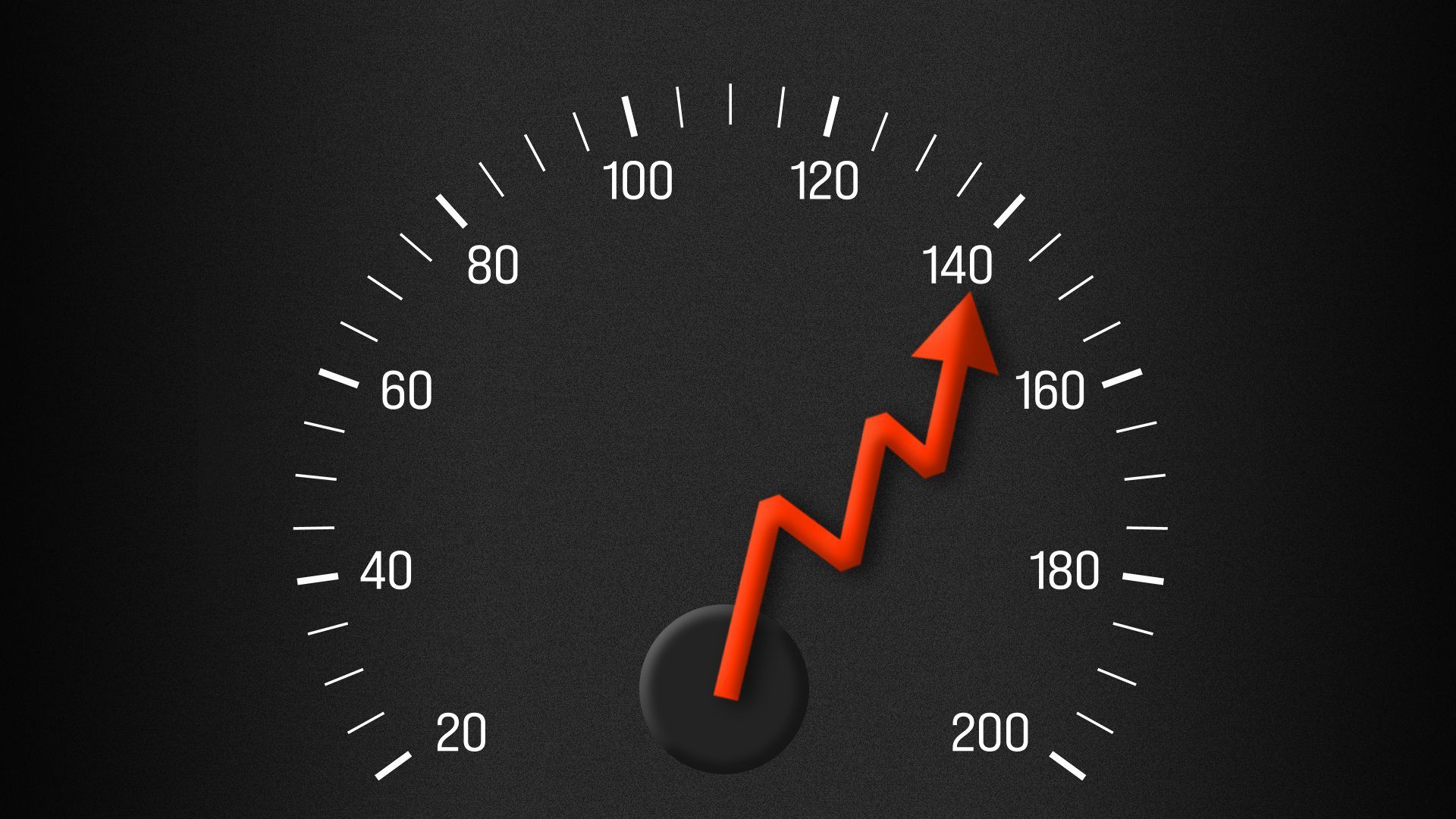 Anyone who's called a private market peak over the last decade, or even suggested that air was leaking out of the balloon, has been swiftly humbled. "Nothing matters" has consistently proven to be the only thing that matters.
So I say this with a healthy amount of trepidation: The go-go era is history, even if the economy and new company formations remain strong.
This isn't forward looking, tied to factors like interest rate hikes or China's corporate crackdown. Or an old-head argument that NFTs are the new pet rocks. Those things are important, just as COVID, trade wars and other macro moves have been important.
This is backward looking. We know we're on the other side of the valuation hill because when we turn around, we're looking up.
What's happening: VCs, and growth equity investors in particular, for years have been rewarded for their price insensitivity. Just win the deal, because someone else will pay more down the road. But...
IPOs, most of which comes from VC-backed companies, have significantly underperformed the S&P 500 for the past year (see Final Numbers below). Same for companies that got taken out by SPACs.
ROI via M&A exits are a bit tougher to gauge, particularly if sold to private equity. Most of this boom's grandest slams, however, have come via public liquidity events.
The result is that second and third-tier companies are having a much tougher time dictating non-dilutive terms, particularly for pre-IPO rounds, where new investors have regained lost leverage. And second and third-tier companies make up most of the market.
"If you look at multiples of SaaS companies in the U.S. today, valuations have gone from 20x forward revenues down to 12X," SoftBank Vision Fund CEO Rajeev Misra told me yesterday during the Axios Pro kickoff event. "In the private markets they're still at 20x or higher... I believe that gap is going to tighten over the next six months."
Be smart: None of this is to say that VC returns are turning negative or that there won't still be a lot of big winners. This is about relative median performance, not a crash, and curbing some lavish spending habits.
The bottom line: I believe the words I just wrote. And they already haunt me.
The BFD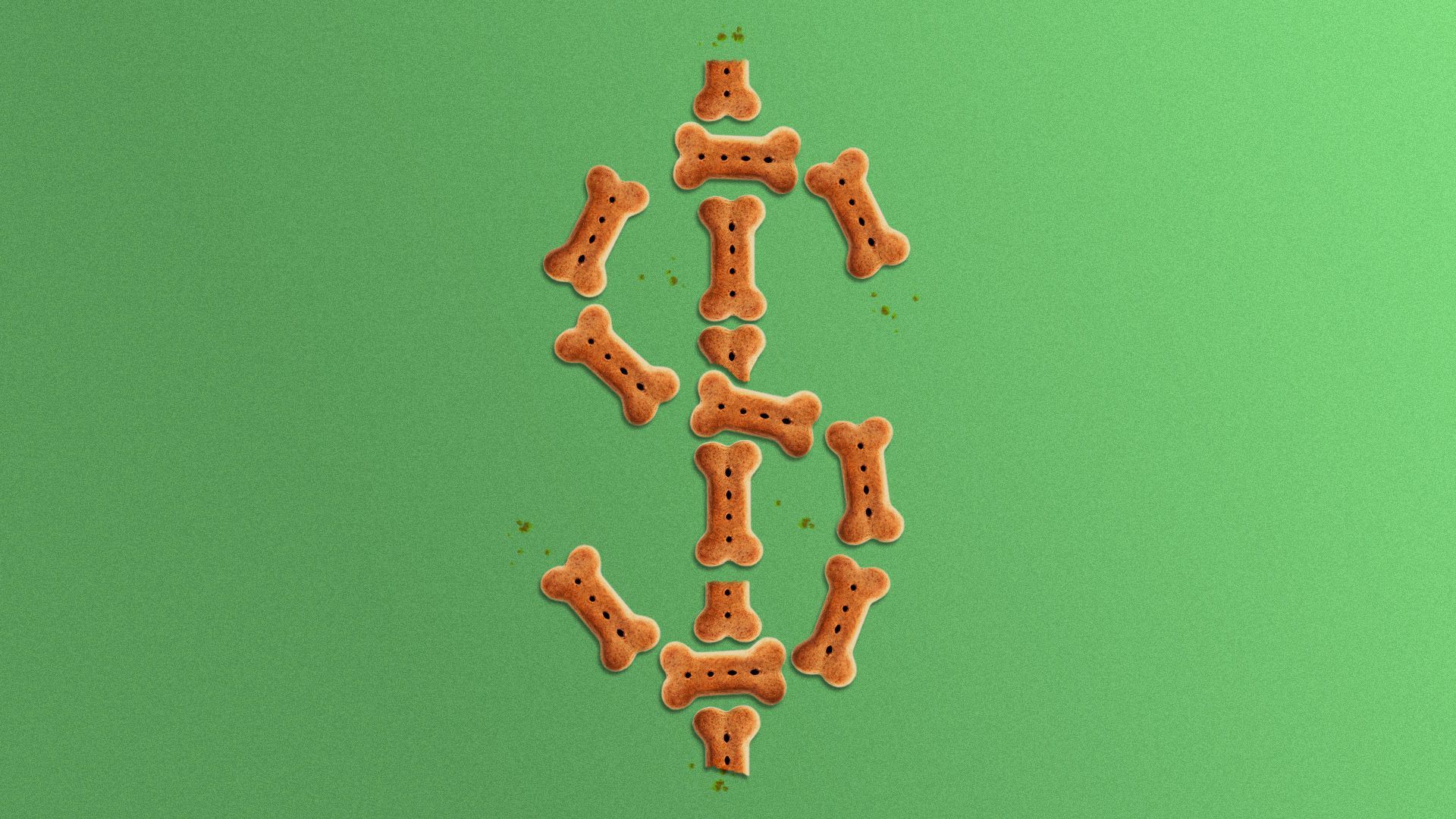 PetSmart, the Phoenix-based pet supplies retailer owned by BC Partners, is in talks to go public via a KKR-sponsored SPAC, at around a $14 billion implied valuation, per Bloomberg.
Why it's the BFD: BC Partners may be be pulling a rabbit out of its in-store cage. The firm's $8.7 billion buyout of PetSmart in 2015, and debt-laden $3.4 billion add-on of DTC retailer Chewy, looked too clever by half — as the tie-up failed strategically and subsequent recap efforts caused lenders to cry fraud. But now Chewy is public with a $17 billion market cap and PetSmart may have a buyer.
The bottom line: "Despite a rocky period that saw the buyout debt fall to distressed levels, the companies' fortunes rebounded amid growing spending on pets and pet care." — Sridhar Natarajan and Crystal Tse, Bloomberg
Venture Capital Deals
• 6sense, an S.F.-based predictive intelligence platform, raised $200m at a $5.2b valuation. Blue Owl and MSD Partners co-led, and were joined by SoftBank, B Capital Group, Franklin Templeton and insiders Insight Partners and Tiger Global. http://axios.link/O0B5
• iTrustCapital, a Long Beach, Calif.-based platform for buying cryptocurrencies via IRAs, raised $125m in Series A funding at a valuation north of $1.3b led by Left Lane Capital. http://axios.link/MPzK
• EMnify, a Berlin-based IoT communications management company, raised $57m in Series B funding from One Peak. www.emnify.com
• StrongArm Technologies, a Brooklyn-based developer of industrial wearable protective technology, raised $50m in Series B funding led by Drive Capital. www.strongarmtech.com
🌎 Exergyn, a Dublin-based startup focused on replacing refrigerants with solid materials, raised €30m in Series A funding. Mercuria led, and was joined by Lacerta Partners and McWin. http://axios.link/ZsnN
• Prophecy, a low-code data engineering platform for enterprise data teams, raised $25m in Series A funding. Insight Partners led, and was joined by SignalFire, Dig Ventures and Berkeley Skydeck. www.prophecy.io
• Crowdbotics, a Berkeley, Calif.-based low-code app development platform, raised $22m. Jackson Square Ventures led, and was joined by Homebrew, Bee Partners, UC Berkeley's House Fund, Harrison Metal and PacWest. http://axios.link/7P2C
• Seurat, a Wilmington, Mass.-based 3D metal printing company, raised $21m in Series B funding from Xerox Ventures, SIP Global Partners and insiders Capricorn, True Ventures, Porsche Automobil Holding SE and Maniv Mobility. http://axios.link/JLi4
• Rocketlane, a Walnut, Calif.-based customer onboarding platform, raised $18m in Series A funding. 8VC led, and was joined by Nexus Venture Partners and Matrix Partners India. http://axios.link/raUr
• Zuper, a Seattle-based provider of field service management and customer engagement software, raised $13m in Series A funding. Fuse led, and was joined by Sequoia Capital India, Prime Venture Partners and HubSpot. http://axios.link/KzQP
• Codenotary, a Houston-based software supply chain immutability startup, raised $12.5m in Series B funding from backers like Bluwat and Elaia. www.codenotary.com
• CodeSee, an S.F.-based codebase visualization startup, raised $7m from backers like Wellington Access Ventures and Plexo Capital. www.codesee.io
• Vartana, an S.F.-based provider of checkout and BNPL options for businesses, raised $7m led by Audacious Ventures and secured $50m in debt from i80 Group. http://axios.link/YbaZ
• Diversio, a New York-based DEI platform, raised $6.5m in Series A funding from First Round Capital, Golden Ventures and Chandaria Family Holdings. http://axios.link/ouLT
• Aigen, a Kirkland, Wash.-based solar-powered robotics platform for agriculture and soil regeneration, raised $4m in seed funding. NEA led, and was joined by AgFunder, Global Founders Capital and ReGen Ventures. www.aigen.io
Private Equity Deals
⚡8minute, an L.A.-based solar energy project and storage company, raised $400m in equity and debt funding from EIG. http://axios.link/KlQj
• Arsenal Capital Partners bought Headwall Photonics, a Bolton, Mass.-based maker of hyperspectral imaging systems and other optical components. www.headwallphotonics.com
🚑 Francisco Partners agreed to buy the Watson Health business of IBM (NYSE: IBM), which Axios recently reported was for sale.
• Kidd & Co. acquired BRH Garver, a Houston-based specialty construction services firm focused on micro-tunneling. www.brhgarver.com
• KKR and Prudential Financial are among the possible bidders for Alcentra, the credit investment arm of BNY Mellon (NYSE: BK) that has around $43b in AUM, per Bloomberg. http://axios.link/IoiA
🚑 L Catterton invested in Alliance Animal Health, a Stanford, Conn.-based acquirer and operator of veterinary hospitals for companion animals. www.allianceanimals.com
• MRI Software of Solon, Ohio, acquired Angus Systems, a Toronto-based provider of commercial real estate operations management software. MRI is backed by GI Partners, Harvest Partners, TA Associates and Bregal Sagemount. www.mrisoftware.com
⚡Pátria Investments agreed to buy a portfolio of Brazilian hydro power plants for $313m from a subsidiary of ContourGlobal (LSE: GLO). http://axios.link/VuLy
🚑 Permira agreed to buy and merge two blood plasma companies: Italy's Kendrion Biopharma and U.K.-based Bio Products Laboratory. Abu Dhabi Investment Authority also is on the buyside, with the combined company estimated to have €1.1b of annual sales. http://axios.link/smUk
• Prometheus Group, a Raleigh, N.C.-based portfolio company of Genstar Capital, acquired RiskPoynt, a Denver-based provider of risk management software. www.riskpoynt.com
• RMA, a Rancho Cucamonga, Calif.-based portfolio company of OceanSound Partners, agreed to merge with Western Technologies, a Phoenix-based provider of lab testing, inspection and quality management services. www.rmacompanies.com
• SkyKnight Capital invested in New Republic Partners, a Charlotte-based provider of financial services to accredited investors. www.newrepublicpartners.com
Axios Pro Review
Highlights from yesterday's Axios Pro newsletters:
💰 Fintech: Crypto cornucopia with analysis of Andreessen Horowitz's new funds, Autograph's mega-round and Gemini's recent acquisitions.
🚑 Health Tech: VC deal scoop on new rounds like by Founders Fund and NEA, plus some PE secondary maneuverings for in-home and community care company Sevita.
🛒 Retail: M&A chatter with top execs from aka Brands and Tommy Bahamas owner Oxford Industries.
Public Offerings
• Rhodium Enterprises, a Wilmington, Del.-based bitcoin miner, postponed an IPO that was expected to price 7.7 million shares at $12–$14. It would have had a $1.6b valuation, were it to price in the middle, and planned to list on the Nasdaq (RHDM). http://axios.link/dynI
SPAC Stuff
• Ascendant Digital Acquisition II, a digital media and entertainment SPAC, pulled plans for a $200 million IPO. http://axios.link/TBkT
• H.I.G. Acquisition II, a TMT or health SPAC formed by H.I.G. Capital, withdrew registration for a $300 million IPO. http://axios.link/iZpR
• Kensington Capital Acquisition IV, an auto industry SPAC, filed for a $200m IPO. http://axios.link/daGp
Liquidity Events
• Carlyle and Stellex Capital Management are seeking a buyer for Titan Acquisition Holdings, a Portland, Ore.-based military contractor that could fetch $2b, per Bloomberg. http://axios.link/W1K1
🚑 Polpharma, a listed Polish drugmaker, is prepping a $4 billion takeover bid for Czech rival Zentiva, which is owned by Advent International, per Reuters. http://axios.link/22bs
More M&A
• Carl Icahn has amassed a 4% stake in International Flavors & Fragrances (NYSE: IFF), per CNBC. http://axios.link/MMgq
• Eddie Jordan, former Formula One team head, abandoned efforts to buy British gambling software maker Playtech (LSE: PTEC). http://axios.link/HmnE
• Jardine Matheson, a Singapore-listed conglomerate, is considering a sale process for a subsidiary that operates KFC and Pizza Hut franchises in several Asian countries, per Bloomberg. http://axios.link/1ZV7
• The Sackler family's plans to sell the China assets of global pharma firm Mundipharma for just over $1b have stalled over valuation, per Bloomberg. http://axios.link/ABpd
• Singapore Telecom and Grab each bought 16.3% stakes in Indonesia's PT Bank Fama International. http://axios.link/35Qv
⚡ Unit Corp. of Tulsa is seeking to raise around $1b via the sale of its oil and gas producing assets in the Anadarko and Gulf Coast basins, per Reuters. http://axios.link/8QiX
Fundraising
• BayPine, a Boston-based tech buyout firm led by David Roux (ex-Silver Lake) and Anjan Mukherjee (Blackstone), secured more than $1.5 billion for its debut fund, per an SEC filing.
🌎 Energy Impact Partners said it secured more than $200m of a $300m-targeted decarbonization fund. www.energyimpactpartners.com
• Entrée Capital, an Israeli VC firm, raised $250m for its sixth fund and promoted Adi Gozes to partner. http://axios.link/C7Ew
• Foundation Capital raised $500m for its 10th VC fund and promoted Rodolfo Gonzalez and Angus Davis to general partners. http://axios.link/jnHs
• Lone View Capital, a new tech PE firm led by ex-Golden Gate execs like Rishi Chandna, is likely to target between $500m and $1b for its debut fund, per Buyouts. http://axios.link/D1ge
• Ten Coves Capital of Darien, Conn. raised $293m for its third growth equity fund. www.tencoves.com
It's Personnel
🌎 Lauren Densham joined Energize Ventures as head of impact and ESG. She previously was with KPMG. www.energize.vc
• Steven Landry, former CEO of DaimlerChrysler Canada and ex-president of Chrysler Europe, joined investment firm Purpose ESG as chairman. www.purposeesg.com
• Rumi Morales joined Digital Currency Group to lead VC efforts. She previously was a partner with Outlier Ventures and, before that, led CME Group's venture unit. www.dcg.co
• Jamil Nathoo joined MidOcean Partners as a managing director focused on credit. He previously led CLO and ABS syndicates for Goldman Sachs. www.midoceanpartners.com
• Jason Perlroth joined Southfield Capital as head of business development. He previously was with BHMS Capital. www.southfieldcapital.com
• Mustafa Suleyman, co-founder of DeepMind, has left Google to join Greylock as a venture partner. http://axios.link/NT08
• Tom Tull, former chief investment officer for the Employees Retirement System of Texas, joined Star Mountain Capital as a senior adviser. www.starmountaincapital.com
• Littlejohn & Co. promoted Thomas Bennet, Charles Leung and William McDavid to principals. www.littlejohnllc.com
• Odyssey Investment Partners promoted Jennifer Rogg to managing principal, Rob Denious to principal and Paul Ampofo, Forrest Beck, Zack Coleman, Jake Gillman, Kelly Radutzky and Matt Veneman to VPs. www.odysseyinvestment.com
• Thomvest Partners promoted Nima Wedlake to partner. www.thomvest.com
Final Numbers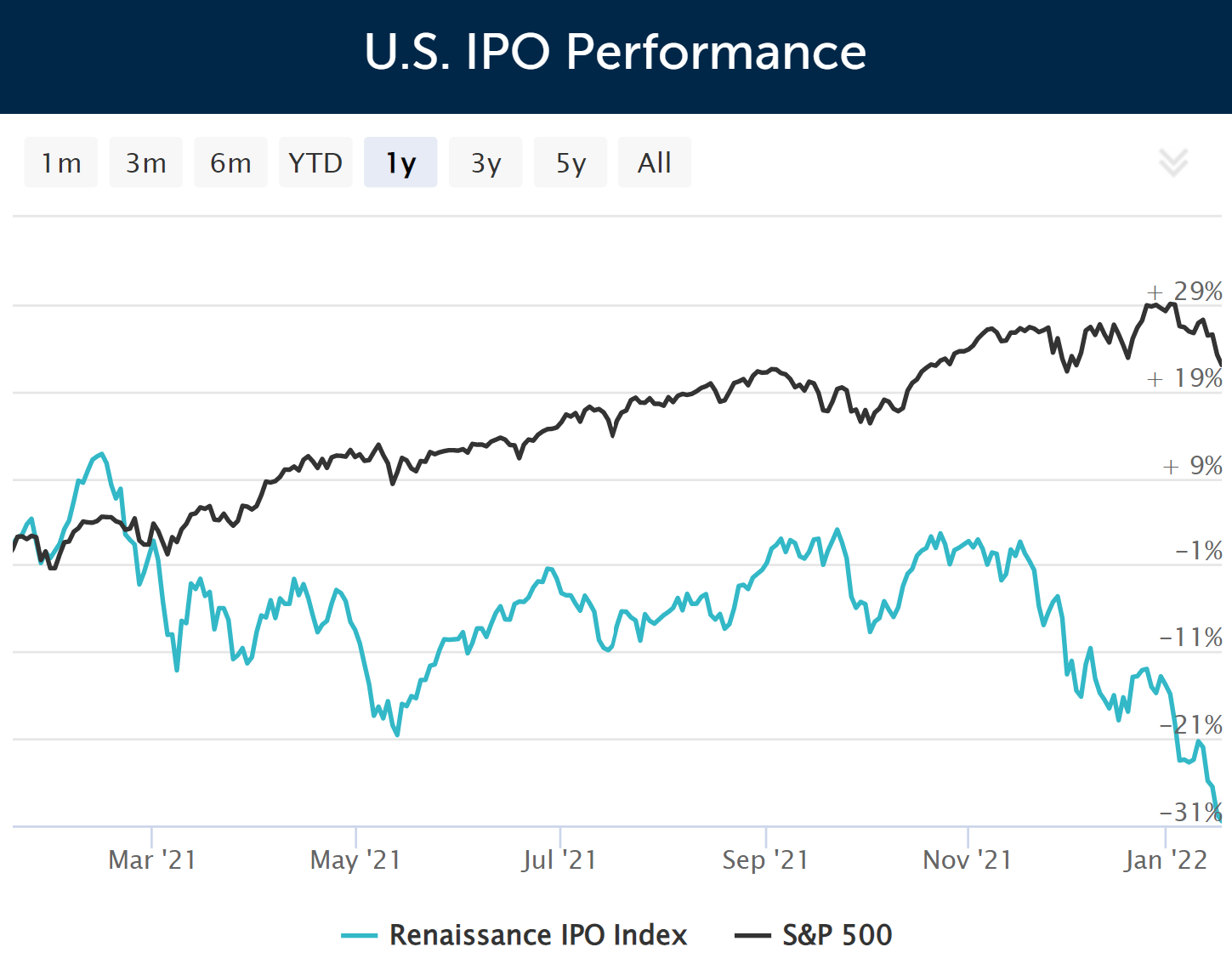 ✅ Thanks for reading Axios Pro Rata! Please ask your friends, colleagues and whoever designed the website for Root Ventures to sign up.