Axios Pro Rata
June 12, 2023
Top of the Morning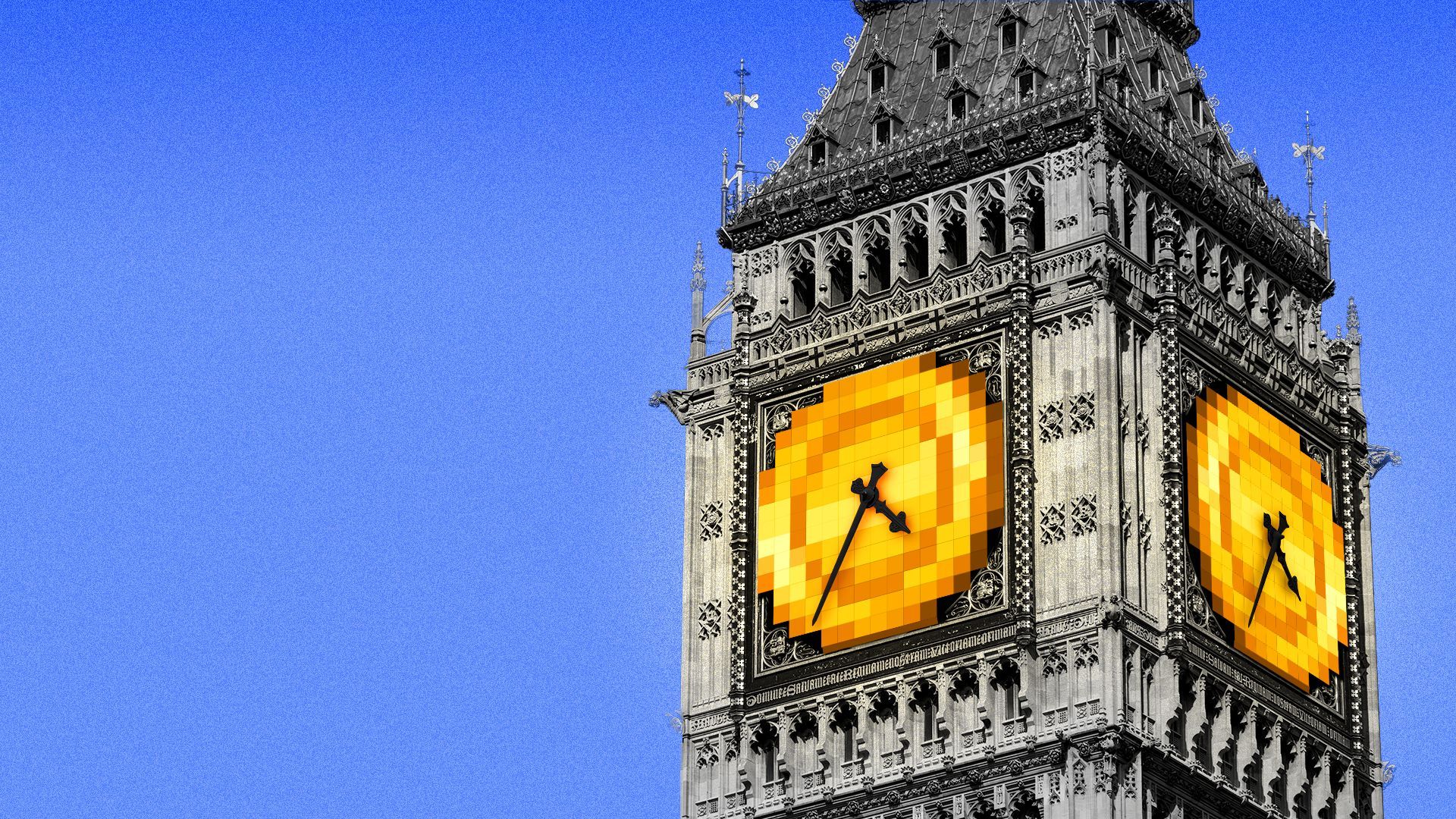 America's largest investor in crypto startups believes that the industry's future may be across the pond, and is opening its first international office in London to take advantage of the opportunity.
Driving the news: Silicon Valley-based Andreessen Horowitz last night announced its new outpost, to be led by relocating partner Sriram Krishnan, and said that London will be the location of its next crypto accelerator program.
The firm also disclosed that it's leading a $43 million investment in Gensyn, a London-based decentralized compute network for training AI models.
The big picture: The news comes just days after the SEC sued Binance and Coinbase — moves that Axios' Felix Salmon writes are designed "to kill the crypto ecosystem."
Andreessen Horowitz's expansion is not a direct response to those suits, despite the firm holding nearly a 1% stake in Coinbase and Marc Andreessen sitting on its board. Instead, the plans have been in the works for more than six months.
However, persistent U.S. regulatory uncertainty around crypto did play a role. As did crypto-positive statements from U.K. Prime Minister Rishi Sunak, and a British system of government that can more swiftly implement new rules.
What they're saying: "If they can get regulatory clarity soon in the U.K., I think you'll see U.S. companies move there and new companies start there," says Chris Dixon, who founded and leads a16z crypto.
"Despite the lawsuits, there was some positive news in the U.S. last week in terms of the discussion draft in the House," Dixon says.
Brian Quintenz, a former CFTC commissioner and current policy head for a16z crypto, adds: "We've met with all the U.K. stakeholders because we've wanted to discuss this in a nonpartisan way .... There are some people whose concerns skew more toward custody or consumer protection or innovation, but no one seems to react to it in the same polarizing way that they do here."
What to know: One big reason crypto has been under siege in the U.S. is the collapse of FTX and the proliferation of so-called shitcoins.
Andreessen Horowitz was not an investor in FTX, but certainly has backed several startups whose tokens have become virtually worthless.
Dixon acknowledges "some risk" in his firm's portfolio, including within its record $4.5 billion crypto fund, but argues that more than half of its companies haven't launched products yet.
Moreover, he believes that there is still a very strong flow of crypto entrepreneurs, despite the lure of AI riches, as evidenced by the number of applicants to the firm's most recent crypto accelerator program in Los Angeles.
Last week I wrote that "some venture capital firms should be sweating" over the SEC's crypto crackdown, but Dixon either isn't or he's putting up a brave front.
The bottom line: Dixon and Quintenz for now are staying stateside, reflecting at least something of a hedge, but forming an international office is notable for a firm that once blanched at having any of its partners live or work outside of Silicon Valley.
The BFD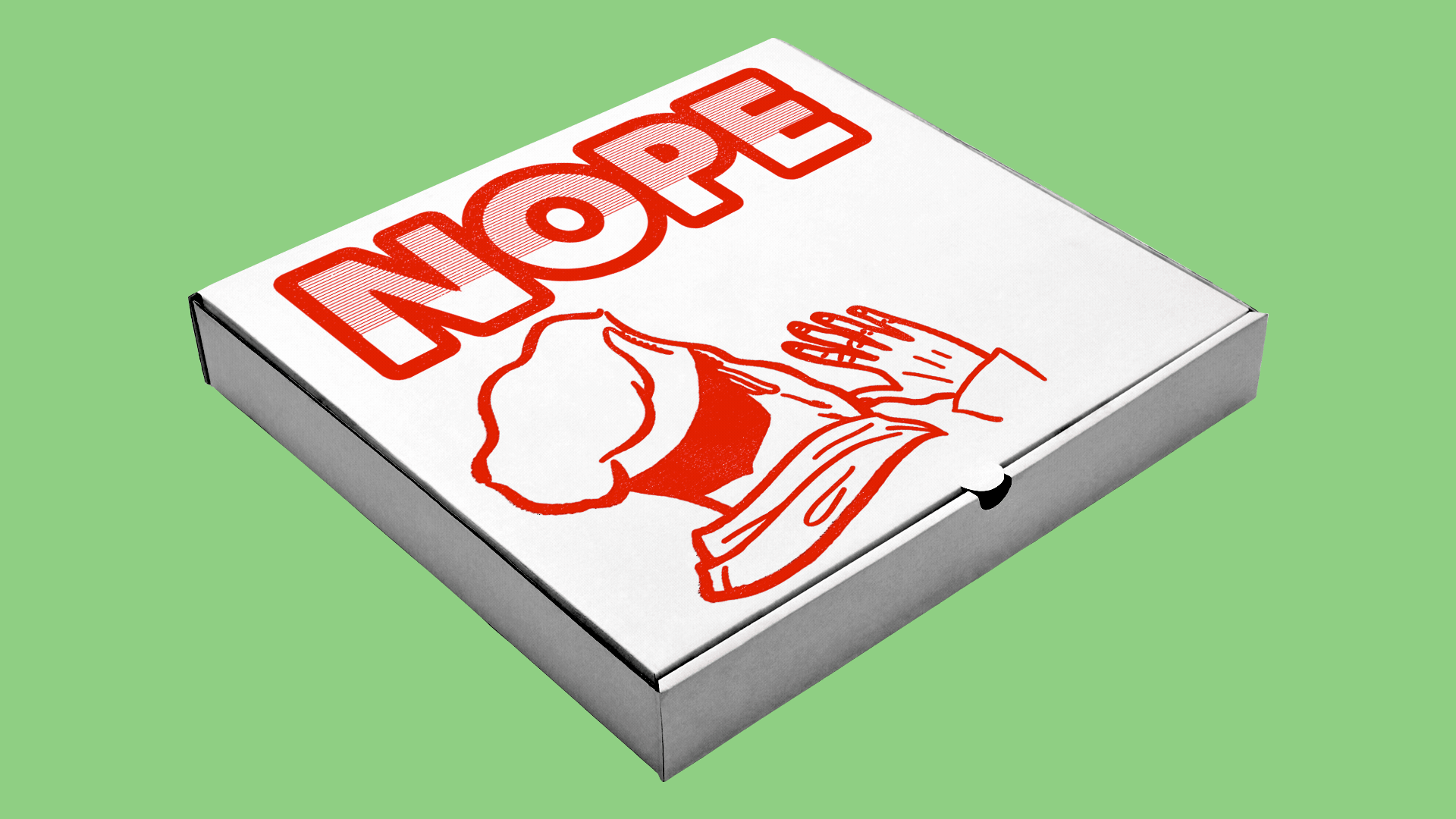 Zume, a robotic pizza delivery startup, has shut down and is liquidating its assets.
Why it's the BFD: The Silicon Valley-based startup had raised $445 million in venture capital funding, including $375 million from SoftBank in 2018 at a $2.25 billion valuation.
That's a whole lotta pepperoni. And cheese, which Zume apparently couldn't stop from sliding off its pies.
The company eventually would lay off over half its employees and attempt a very hard pivot from robotic pizza delivery to sustainable packaging.
Other VC backers included Maveron, FJ Labs, AME Cloud Ventures and SignalFire. The liquidation is being managed by Sherwood Partners.
The bottom line: "Zume was an early cautionary tale about the dangers of writing big checks to startups that hadn't proved their product could scale profitably." — Erin Woo, The Information
Venture Capital Deals
• Percepto, an Austin, Texas-based autonomous inspection and monitoring solution provider, raised $50m in Series C equity and $17m in debt funding. Koch Disruptive Technologies led, and was joined by Zimmer Partners, an undisclosed energy company and insiders USVP, Delek US Holdings, Atento Capital, Spider Capital and Arkin Holdings. https://axios.link/43XeV2v
• CloudZero, a Boston-based cloud cost management startup, raised $32m in Series B funding co-led by Innovius Capital and Threshold Ventures. https://axios.link/3CpBGQY
• Djust, a French B2B ecommerce platform, raised €12m. NEA led, and was joined by insider Elaia Partners. https://axios.link/3PpcUYX
🚑 Oova, a New York-based fertility tracking startup, raised $10.3m in Series A funding. Spero Ventures led, and was joined by US Fertility, Virgin Group, Jefferson Health, Connecticut Innovations, Hannah Bronfman and Sara Blakely. https://axios.link/3p2Duft
• Mnemonic, a web3 data and analytics platform, raised $6m in new seed funding. Salesforce Ventures led, and was joined by Polygon Ventures, Orange DAO, FIN Capital and FJ Labs. www.mnemonichq.com
• Termii, a Nigerian mobile communications platform-as-a-service startup, raised $3.65m. Ventures Platform led, and was joined by such backers as FinTech Collective and Launch Africa Ventures. https://axios.link/45VHMWC
Private Equity Deals
⚡ Antin Infrastructure launched a €5.85 per share tender offer for Spanish renewable energy company Opdenergy (Madrid: OPDE), which could be worth up to €866m. https://axios.link/42PHgH7
• Bain Capital acquired Porus Labs, an Indian maker of agricultural and specialty chemicals. https://axios.link/3PaBoEX
⚡ BlackRock invested $860m for a 30% stake in AirFirst, a South Korean industrial gas supplier owned by IMM Private Equity. https://axios.link/3Ct0I1e
• Blackstone acquired a majority stake in New Tradition Media, a New York-based owner and operator of digital and static signage. www.newtradition.com
🚑 DW Healthcare Partners invested in LKC Technologies, a Gaithersburg, Md.-based maker of electrophysiology testing devices. www.lkc.com
• EQT offered to buy Alfa Financial Software (LSE: ALFA), a British provider of software for the asset management industry, for around $773m. https://axios.link/3J9ghzb
• Grovecourt Capital Partners acquired Premier Radiology Services, a Miami-based provider of teleradiology services. www.premierradiologyservices.com
🚑 Hahn & Co. is sponsoring a take-private tender offer for listed South Korean medical device maker Lutronics, which would be valued at around $736. https://axios.link/3quthsw
• KKR offered to increase its bid for Telecom Italia's (Milan: TLIT) landline grid by at least €2b, bringing its overall offer value to over €23b, per Reuters. https://axios.link/43SxPrb
• Kohlberg & Co. agreed to buy Riveron, a Dallas-based business advisory focused on private equity and CFO offices. www.riveron.com
• Nordic Capital is in talks to buy Swiss digital banking software provider Temenos (Swiss: TEMN), after other suitors walked, per Bloomberg. Temenos had around a $5.4b market cap upon initial reports of takeover interest in early April, but it's now climbed to $6.7b. https://axios.link/3CkV4hM
• One Equity Partners acquired MSQ Partners, a London-based creative and technology agency. www.msqpartners.com
⚡Partners Group agreed to buy a biogas and biomethane energy platform in Germany from Energielenker Group.
• Pritzker Private Capital is among the bidders for Chase Corp. (NYSE American: CCF), a Westwood, Mass.-based specialty chemicals company with a market cap of around $1.2b, per Dow Jones. https://axios.link/43Yco8d
• Shore Capital invested in Roaming Hunger, an LA-based provider of software for food trucks and catering companies. www.roaminghunger.com
🚑 SunMed, a Grand Rapids, Mich.-based portfolio company of Frazier Healthcare Partners, agreed to buy the respiratory health business of Avanos Medical (NYSE: AVNS) for $110m. https://axios.link/45SffRX
Public Offerings
• Cava, a Washington, D.C.-based fast-casual Mediterranean restaurant chain with over 250 locations, increased its IPO price range to $19-$20 from $17-$19. It still plans to offer 14.44m shares. Backers include T. Rowe Price, SWaN & Legend and Revolution Group. https://axios.link/3qHfhf0
Liquidity Events
• Auctane, an Austin, Texas-based shopping and logistics solutions provider, acquired Return Rabbit, an Ann Arbor, Mich.-based returns management platform that raised a small amount of VC funding from firms like Revel Partners and Supply Chain Ventures. www.auctane.com
• FIS (NYSE: FIS) acquired Bond, a San Francisco-based fintech infrastructure platform that had raised around $42m from Coatue, by Goldman Sachs, Mastercard, B Capital, XYZ Ventures, John Mack and Canaan Partners. https://axios.link/3P1CbIk
• GoldenTree is seeking a buyer for U.K.-based budget hotel chain Travelodge, which could fetch around £1.2b, per The Guardian. https://axios.link/3NpuRVE
• Madison Dearborn Partners and former Disney CEO Michael Eisner are seeking a buyer for chewing gum icon Bazooka Candy Brands, which could fetch around $700m, per the WSJ. https://axios.link/42v4mCF
• Nasdaq (Nasdaq: NDAQ) agreed to buy Adenza, a New York-based provider of trading, treasury and risk management software, from Thoma Bravo for $10.5b in cash and stock (55%/45% split). https://axios.link/3No0Nto
🚑 Novartis (NYSE: NVS) agreed to buy Chinook Therapeutics (Nasdaq: CDNY), a Seattle-based drug startup focused on kidney disease, for up to $3.4b in cash and stock (including $3.2b upfront). Chinook shareholders include Samsara BioCapital (7.72% stake), Frazier Life Sciences (6.5%), BlackRock (5.89%), Versant Ventures (4.54%) and Deep Track Capital (4.49%). https://axios.link/3NoObSQ
• Optasia, a Dubai-based provider of credit-decision software, hired Moelis & Co. to help it explore a sale or IPO, per Bloomberg. Backers include Convergence Partners. https://axios.link/3J8ShMn
• TriNet Group (NYSE: TNET) hired Morgan Stanley to find a buyer for the payroll services company, which has around a $7b market cap, per Reuters. https://axios.link/460LDl4
More M&A
• ABB (Stockholm: ABB) bought Eve Systems, a Munich-based maker of smart home products. www.evehome.com
• Frasers Group (LSE: FRAS) invested £75m for an 18.9% stake in AO World (LSE: AO), a British online electronics retailer. https://axios.link/43AT68U
• Glencore(LSE: GLEN) offered to buy Teck Resource's (TSX: TECK) steelmaking coal business, after Teck twice rejected its $22.5b offer for the entire company. https://axios.link/3JvS7iD
• Telkom South Africa received a nonbinding takeover offer from an investor group that includes the state-owned company's former CEO, plus Maseko, Axian Telecom and the country's Public Investment Corp. https://axios.link/460K0Uw
• UBS completed its $3.2b takeover of rival Swiss bank Credit Suisse. https://axios.link/45XKkU8
Fundraising
• Constitution Capital Partners raised $1.1b for its sixth flagship private equity fund and co-investment fund. It continues to seek $300m for an opportunities fund, per the WSJ. https://axios.link/43KUc1I
It's Personnel
🚑 Francis deSouza resigned as CEO of Illumina (Nasdaq: ILMN), which has faced challenges from both antitrust regulators and activist Carl Icahn over its $7b purchase of cancer test developer Grail. https://axios.link/3p2hjpC
• George Soros is handing control of the $25b Soros Fund Management to son Alexander Soros, per the WSJ. https://axios.link/3Xhgu9r
Final Numbers
Thanks for reading Axios Pro Rata, and to copy editors Mickey Meece and Bryan McBournie! Please ask your friends, colleagues and pizza makers to sign up.