November 26, 2018
🍺 Hey Boston students: Take a break from studying this Wednesday night, to join me and Axios for a happy hour event in Harvard Square. Open bar and free snacks — don't worry, you can still come if under 21 — and a discussion of what really matters in business. RSVP here.
Top of the Morning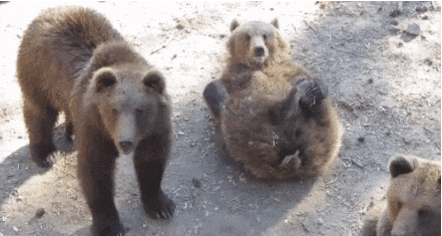 It is too early to know if we're in the midst of a public equities correction, or if the bears have finally arrived. Either way, private markets tend to follow the public lead.
For private equity that likely means a decrease in traditional fundraising, but also new deal-making opportunities and newfound interest in special situations and distressed debt funds.
Buyout firms have spent much of the bull market in "harvesting" mode, and have plenty of dry powder to do new deals as prices fall and strategic buyers conserve cash. So long as we don't have a replay of the 2008/2009 credit crunch, don't be surprised to see an increase in PE deals, at least as a percentage of overall M&A.
There could be at least a mild "denominator effect" for fundraising, as falling public equity values result in a decrease in real dollars available for new private equity funds. For example, imagine an institutional investor with a $10 billion portfolio back in January, and a 10% allocation to alternatives. In other words, $1 billion available. Now, however, is that same portfolio has been slashed to just $8 billion, the alternatives allocation is $200 million smaller.
One caveat, per Kelly DePonte of Probitas Partners, is that "a number of LPs have added flexibility to their allocations so they are set within a range, and not a single hard number."
For venture capital, it means that many firms will go "back to basics" and face a lot of very hard choices when it comes to existing portfolio companies. Also, don't be surprised to see corporate VC pullbacks.
Venture capital always responds to bull markets with bigger funds and bigger deals. And, befitting the longest bull run in American history, this time we've seen the biggest funds and the biggest deals. But there still isn't too much evidence that venture capital really scales — at least not on an IRR basis — and veteran firms will make a lot of noise about picking up their old knitting. Just like there was in 2002 and 2009.
This also would mean smaller fund sizes, largely offsetting denominator effects.
There could be a reckoning for startups whose growth has been almost entirely fueled by venture dollars. Either because they can't get large new rounds, or because they'll come at discounts that erode employee morale. Particularly if the IPO window significantly narrows. Welcome to the expansion-stage dessert.
But, but, but: I must reiterate that no one knows what's around the corner, and even consensus projections of slowed economic growth are just that — projections. It's impossible to guarantee the end to something that has been unprecedented.
Also...
Airbnb this morning announced the hiring of Dave Stephenson as its new CFO, thus setting the stage for a 2019 IPO. He spent the past 17 years with Amazon, most recently as CFO of its global consumer business.
For companies that want to go public in 2018 but have not yet publicly filed S-1 documents, the deadline is tomorrow night. After that, it's just the current pipeline, with new filers unable to price until next year.
Renaissance Capital reports that several companies become eligible this week to launch road-shows, including Moderna Therapeutics, Legacy Housing, New Fortress Energy, Synthorx and DiaMedica.
• End of an era: DH Private Equity Partners, the British buyout firm previously known as Doughty Hanson, will wind down. The decision comes six years after the death of co-founder Nigel Doughty, and was based on fellow co-founder Richard Hanson deciding that he didn't want to commit for another decade. Per an LP letter from Hanson, obtained by PE News:
"I have decided it would be disingenuous of me to push for a first close and to raise DH VI while I am feeling uncomfortable about the extent of this personal long-term commitment."
• Last week we noted how Taylor Swift's new mega-deal with Universal Music Group seemed to include an agreement whereby UMG will distribute any proceeds from future sales of its shares in Spotify to artists, on a non-recoupable basis. Two follow-ups:
UMG won't comment on its current Spotify stake, but the last official statement from parent Vivendi came at the end of June. It worked out to around a $290 million position as of last Tuesday, once accounting for currency and Spotify stock price fluctuations.
UMG also won't say if the stock distribution promise is codified in its contract with Swift, or if it just verbally reiterated to her the same pledge it had made publicly to similar effect.
• Podcast: Last Wednesday's episode focused on Trump punting on Saudi sanctions. When I asked guest Jonathan Swan is Trump doesn't believe the reported CIA conclusions, or if he just doesn't care, Swan quickly replied: "Doesn't care." Listen here.
The BFD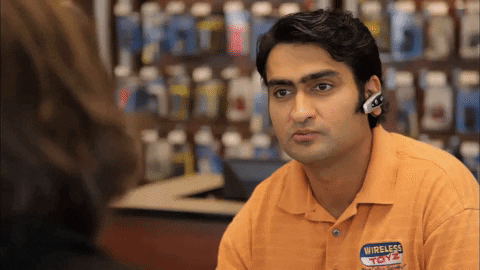 Logitech International (Swiss: LOGN) has ended talks to buy Plantronics (NYSE: PLT), a Santa Cruz, Calif.-based maker of Bluetooth earpieces and headsets.
Why it's the BFD: Because Plantronics is now in play, with private equity sure to come sniffing, even as the company says it plans to move forward independently.
Bottom line: "Logitech and Plantronics were hoping to successfully conclude negotiations this week, but Logitech's board decided on Sunday to walk away from the potential deal... over price disagreements, according to a source close to the company. That was despite Plantronics having opened its books to Logitech on the basis of an offer by Logitech that was well in excess of $3 billion." — Liana Baker & Greg Roumeliotis, Reuters
Venture Capital Deals
• Property Finder, a Dubai-based real estate listings site, raised $120 million at around a $500 million valuation, led by General Atlantic. http://axios.link/k223
🚑 Fluidic Analytics, a British maker of equipment for characterizing proteins and their behaviors, raised $31 million. Draper Esprit led, and was joined by Delin Ventures, BGF, IQ Capital and Amadeus Capital Partners. www.fluidic.com
• BotKeeper, a Boston-based provider of bookkeeping workflow automation, raised $18 million in Series A funding from backers like Greycroft, Gradient Ventures, Sorenson Capital, Ignition Partners and Halfcourt Ventures. http://axios.link/qB20
• Charlie, a San Francisco-based personal finance chatbot, raised $9 million in Series A funding led by Propel Venture Partners. www.hicharlie.co
Private Equity Deals
🚑 Altus Capital Partners acquired ChoiceSpine, a Knoxville, Tenn.-based maker of specialized spinal implants. http://axios.link/isEL
• Ardian is in exclusive talks to buy a stake in France-based tech consulting firm Technology & Strategy from Dzeta Group.
• Ontario Teachers' Pension Plan acquired Fleet Complete, a Toronto-based provider of connected vehicle technology. Sellers include Madison Dearborn Partners, which will retain a stake. www.fleetcomplete.com
• Pacific Equity Partners received multiple bids for Australian bakery business Allied Pinnacle, which it's seeking to sell for around A$1 billion, per The Australian. Suitors include PAG, Nisshin Foods and a joint offer from China's Kemen Noodle Manufacturing and Macquarie Capital. www.alliedpinnacle.com
• Silver Oak Services Partners has acquired North American Roofing, a Tampa, Fla.-based provider of commercial reroofing and maintenance services. www.naroofing.com
• Wind Point Partners agreed to buy The Kleinfelder Group, a San Diego-based provider of engineering, construction management, design and environmental professional services. www.kleinfelder.com
Public Offerings
• MOGU, a Chinese online fashion marketplace, set IPO terms to 4.75 million shares at $14-$16. It would have a fully-diluted market value of $1.7 billion, were it to price in the middle, ands plans to trade on the NYSE (MOGU) with Morgan Stanley as lead underwriter. Shareholders include Tencent (18% pre-IPO stake) and Hillhouse Capital (10.2%).
More M&A
• A10 Networks (NYSE: ATEN), a San Jose, Calif.-based data center hardware and software maker with a market cap of around $450 million, is exploring a possible sale, per Reuters. http://axios.link/w562
• Campbell Soup (NYSE: CPB) is nearing a deal with activist investor Dan Loeb to add two directors nominated by Loeb to its board and give him input on picking the company's new CEO, four days before a key shareholder vote on a board shakeup, per the WSJ. http://axios.link/cliS
• GameStop (NYSE: GME) agreed to sell Spring Mobile, owner and operator of nearly 1,300 AT&T wireless stores, to Prime Communications for $700 million. http://axios.link/IBx5
• Teddy Sagi sold his remaining 4.8% stake in Playtech (LSE: PTEC), the British gambling software company he founded 19 years ago, for around $87 million. http://axios.link/q0Bp
• Union National Bank of Abu Dhabi hired J.P. Morgan to advise on merger talks with Abu Dhabi Commercial Bank and Al Hilal Bank, per Reuters. http://axios.link/JNJy
• Virgin Atlantic Airways is in talks to buy British regional airline carrier Flybe Group (LSE: FLYB). http://axios.link/Fk3r
It's Personnel
• BlackRock named Geraldine Buckingham as head of Asia Pacific. She previously led global corporate strategy. http://axios.link/DQOg
• Charlie Johnstone left British private equity firm ECI Partners after a 14 year run. No word yet on future plans. http://axios.link/yr6c
• Mike Lempres stepped down as Coinbase's chief policy officer, in order to join VC firm Andreessen Horowitz. http://axios.link/bKNX
• Laetitia Das Wermes joined placement agent FirstAvenue as global head of HR and talent development. She previously was with Bain Capital. www.firstavenue.com
Final Numbers