https://www.axios.com/newsletters/axios-pro-rata-c2ea5e8e-0d34-466f-8f48-1262c1809aa6.html?chunk=0#story0
Top of the Morning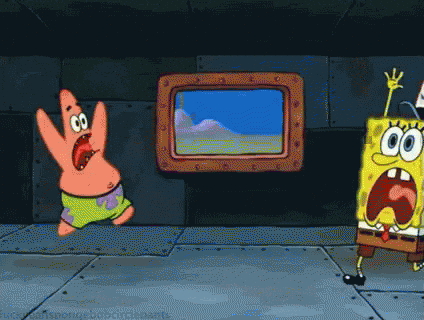 Deep, deep breaths.
There's a lot driving the Super Sell-Off (™), including everything from expected Fed rate rises (thanks wage growth), massive new U.S. govt debt issuance (thanks tax cuts), black box bots falling over like dominoes (thanks technology), U.S. trade deficits at 10-year highs (thanks globalization), an elderly bull market (thanks cycles) and other negative disruptions in the optimistic order (thanks Eagles).
But the more fundamental truth is that there is no single cause for what's happening right now, and even the aforementioned confluence isn't an adequate explanation. ¯\_(ツ)_/¯ might not play well on cable news, nor among those who like to feel a sense of power over the financial well-being, but that's just the way it is sometimes with public equities markets.
Bottom line: If you know what's going to happen by market close today, let alone tomorrow, you're lying to yourself.
• Direct message: Slack today will name its first-ever chief financial officer: Allen Shim, who had been serving as the company's senior VP of finance and operations. Shim has been with Slack almost since its founding (employee #20), and has former Wall Street experience as an equity research analyst with both Sanford C. Bernstein and Citigroup.
Why it matters: This comes on top of Slack's addition of Sarah Friar last year as its first independent board member, and reads like the sort of internal professionalization that can set up an IPO.
• Letterhead: Craft Ventures is the official name of the new venture capital fund founded by former Yammer and Zenefits CEO David Sacks, and word is that it has closed its debut fund at $350 million.
Craft Ventures also has incubated a startup called Harbor, which just raised $10 million to help address the regulatory challenges of trading private securities on blockchains (including ICOs). Other investors in the Series A round included Vy Capital, Fifth Wall Ventures and Valor Equity Partners.
• PE pivot: Gores Group, the Los Angeles-based buyout firm led by Alec Gores, is switching to a fundless sponsor model, per peHUB. In other words, it plans to invest on a deal-by-deal basis, rather than raising a blind pool of capital.
Gores last raised a flagship fund in 2011, when it secured $2 billion.
Alec Gores also reportedly is helping to back Gallant Capital Partners, a new small-cap buyout shop formed by ex-Gores execs Jon Gimbel and Anthony Guagliano.
• What me worry? Healthcare VCs tell me that they aren't worried about the new Amazon/Berkshire/JPM effort, instead arguing that it will shake legacy trees in a way that is beneficial to the startup ecosystem. Per Venrock's Bryan Roberts:
"While I think the Amazon/Berkshire/JPM effort will likely take a long time to generate material improvement at scale, in the short term I think it will act as a bogeyman, an existential threat, to many incumbents across the healthcare system.  This may create enough angst to generate a dramatically greater receptivity to novel approaches - whether technology, business model, etc. — by the large players — whether for usage or M&A or internal development."
https://www.axios.com/newsletters/axios-pro-rata-c2ea5e8e-0d34-466f-8f48-1262c1809aa6.html?chunk=1#story1
The BFD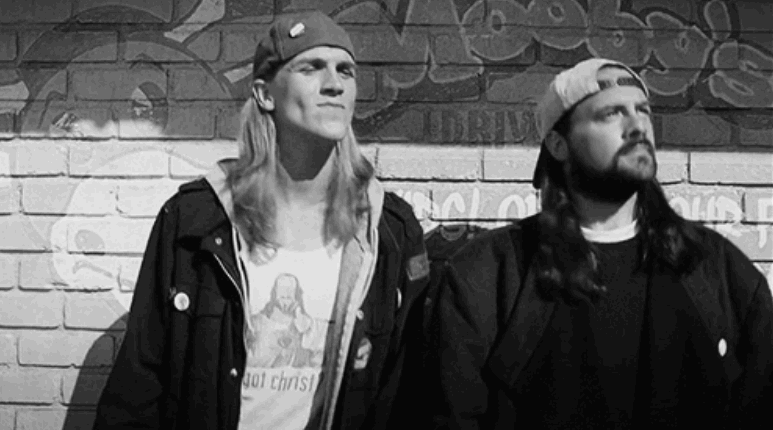 Kroger (NYSE: KR) has agreed to sell its 784 convenience stores to UK-based EG Group, whose backers include TD Capital, for $2.15 billion.
Why it's the BFD: Because this is part of a broader Kroger revamp initiative to fend off growing rivals like Walmart and Amazon/Whole Foods, and comes shortly after reports that it could be working on some sort of partnership with Alibaba.
Bottom line: "It is too bad that Kroger gave in to activist pressures to sell the convenience stores because they are very good money-makers and offer very good tie-ins with the Kroger stores with their fuel programs, as well as having a tremendous multiplier effect as convenience-and-gas is one of the hottest and most successful formats in the country." Burt Flickinger (Strategic Resource Group), via Supermarket News
https://www.axios.com/newsletters/axios-pro-rata-c2ea5e8e-0d34-466f-8f48-1262c1809aa6.html?chunk=2#story2
Venture Capital Deals
🚑 Medopad, a London-based patient data analysis and monitoring app for healthcare professionals, has raised $28 million in first-round funding led by Hong Kong's NWS Holdings. http://axios.link/1EhT
• Page.AI, a machine learning startup focused on helping pathologists make decisions surrounding cancer diagnoses, has raised $25 million in Series A funding led by Breyer Capital. http://axios.link/z1VA
⛽ RigUp, an Austin, Texas-based marketplace for on-demand energy industry services and labor, has raised $15.8 million in Series B funding. Quantum Energy Partners and Global Reserve Group co-led, and were joined by return backer Founders Fund. RigUp also secured a $30 million credit facility from SVB. http://axios.link/bVWi
• Mirror, a New York-based maker of at-home "mirrors" that stream studio fitness classes, has raised $13 million in Series A funding. Spark Capital led, and was joined by Lerer Hippeau, First Round Capital, Primary Venture Partners, BoxGroup, and Brainchild Holdings. http://axios.link/zmei
• Lightmatter, a Boston-based maker of light-powered AI chips, has raised $11 million in Series A funding co-led by Matrix Partners and Spark Capital. http://axios.link/W0ch
• Badi, a Barcelona-based online marketplace for urban room rentals, has raised $10 million in Series A funding led by Spark Capital. http://axios.link/qJN3
• 8th Wall, a Palo Alto, Calif.-based augmented reality developer platform, has raised $8 million in Series A funding. Norwest Venture Partners led, and was joined by The VR Fund, Shasta Ventures and Sparkland Capital. www.8thwall.com
• IntuiLab, a France-based maker of software for creating touch-first digital signage without writing code, has raised $3.7 million in Series A funding from IRDI SORIDEC Gestion and return backer M Capital Partners. http://axios.link/qppu
• SAM, an Israeli home network cyber defense startup, has raised $3.5 million in seed funding led by Blumberg Capital. www.securingsam.com
• Ampere, a chip startup led by former Intel president Renee James, has raised an undisclosed amount of funding from The Carlyle Group (where James briefly worked after Intel). http://axios.link/4ZCk
https://www.axios.com/newsletters/axios-pro-rata-c2ea5e8e-0d34-466f-8f48-1262c1809aa6.html?chunk=3#story3
Private Equity Deals
• Cairngorm Capital has acquired MJ Wilson Group, a UK-based distributor of process instrumentation and control products. www.mjwilsongroup.co.uk
• Capital Dynamics has agreed to acquire 8point3 Energy Partners (Nasdaq: CAFD), a San Jose, Calif.-based solar power joint venture between First Solar and Sun Power, for $977 million. http://axios.link/SvkX
• Copley Equity Partners has acquired a majority stake in North Star Leasing, a Burlington, Vt.-based provider of equipment financing solutions. www.northstarleasing.com
• EagleTree Capital has acquired a majority stake in Airtech Group, a Rutherford, N.J.-based provider of specialized pressure technologies. www.airtechgroup.com
• Exponent Private Equity has agreed to acquire CEB Talent Assessment, a provider of talent assessment solutions, from Gartner (NYSE: IT) for $400 million. http://axios.link/5gDx
• Platinum Equity has acquired WS Packaging Group, a Green Bay, Wis.-based maker of labels and packaging solutions, from J.W. Childs Associates. http://axios.link/E5Wn
• QuintEvents, a Charlotte, N.C.-based provider of sports and lifestyle event travel packages, has raised an undisclosed amount of equity funding from Causeway Media Partners. www.quintevents.com
https://www.axios.com/newsletters/axios-pro-rata-c2ea5e8e-0d34-466f-8f48-1262c1809aa6.html?chunk=4#story4
Liquidity Events
🚑 Kohlberg & Co. has agreed to sell e+CancerCare, a Nashville-based operator of 24 outpatient cancer centers, to Alliance HealthCare Services. http://axios.link/PWrg
• Rubrik, a Palo Alto, Calif.-based cloud data management company that has raised nearly $300 million in VC, has agreed to buy Datos IO, a San Jose, Calif.-based provider of backup and recovery for NoSQL databases and big data file systems. Datos IO had raised over $12 million in VC funding from Cisco, NetApp, Lightspeed Venture Partners, True Ventures, Engineering Capital, CrunchFund and Haystack. http://axios.link/Ysyo
• Skyview Capital has sold Digital Fuel, a Los Angeles-based provider of IT business management tools, to Apptio (Nasdaq: APTI). http://axios.link/Q5ZE
https://www.axios.com/newsletters/axios-pro-rata-c2ea5e8e-0d34-466f-8f48-1262c1809aa6.html?chunk=5#story5
More M&A
• Comcast is considering a superior offer to Disney's bid for the entertainment and sports assets of 21st Century Fox, according to CNBC. http://axios.link/neKU
• Dalian Wanda Group is selling a 12.77% stake in its listed film business (Wanda Film) for $1.24 billion to affiliates of Alibaba Group and state-owned Wentou Holdings. http://axios.link/4Xf0
• Geely, a Chinese automaker, has bought a small stake in Germany's Daimler, according to Reuters. http://axios.link/htjI
⛽ Midstates Petroleum (NYSE: MPO) said that it is seeking an all-stock merger with larger oil and gas producer SandRidge Energy (NYSE: SD). The combined company could be valued at nearly $1 billion, and would come after activist pressure forced SandRidge to terminate a $746 million deal to buy Bonanza Creek Energy (NYSE: BCEI). http://axios.link/nyHi
• Mitsubishi Heavy Industries (Tokyo: 7011) plans to sell most of its 10% stake in Mitsubishi Motors (Tokyo: 7211), in a deal that could be worth more than $460 million, according to the Nikkei business daily. http://axios.link/D4YU
🚑 Nektar Therapeutics (Nasdaq: NKTR), a San Francisco-based drugmaker with a current market cap just south of $13 billion, is exploring a sale, according to Bloomberg. http://axios.link/0Agn
• Oji Holdings (Tokyo: 3861) has agreed to acquire a 33% stake in rival Japanese paper-maker Mitsubishi Paper Mills (Tokyo: 3864) for around $70 million. http://axios.link/a803
• Store No 8, Walmart's (NYSE: WMT) tech incubator, has acquired VR startup Spatialand. http://axios.link/hFMW
• Viacom (Nasdaq: VIAB) is in talks to acquire online video conference VidCon, according to Variety. http://axios.link/gKNI
https://www.axios.com/newsletters/axios-pro-rata-c2ea5e8e-0d34-466f-8f48-1262c1809aa6.html?chunk=6#story6
Fundraising
• Arborview Capital of Maryland is raising up to $75 million for its second VC fund, per an SEC filing. www.arborviewcapital.com
• Battery Ventures has closed two new funds totaling $1.25 billion, including $800 million for its twelfth flagship and $450 million for a sidecar focused on larger growth equity and buyout opportunities. The firm also promoted Morad Elhafed to general partner. www.battery.com
• Eurazeo has agreed to acquire a majority stake in IDinvest Partners, creating a merged European private equity firm with over €15 billion in AUM. http://axios.link/Voii
• GCM Grosvenor has closed its second secondaries private equity fund with $700 million in capital commitments. www.gcmgrosvenor.com
• ManchesterStory has secured $40 million for a $125 million-target VC fund focused on the fintech and healthcare sectors. www.manchesterstory.com
https://www.axios.com/newsletters/axios-pro-rata-c2ea5e8e-0d34-466f-8f48-1262c1809aa6.html?chunk=7#story7
It's Personnel
• Daniel Burka has stepped down as a design partner with Google Ventures, in order to join Resolve To Save Lives. www.resolvetosavelives.org
• Isaac Choi, the founder and CEO of shuttered start-up WrkRiot, pleaded guilty on Monday for defrauding former employees. http://axios.link/aY8p
• Erik Engelson (ex-CEO of Medina Medical) and Yajun Xu (president of Shangpharma Investment Group) have joined Silicon Valley venture firm ShangBay Capital as a venture partner and senior advisor, respectively. www.shangbaycapital.com
• Scott Hauncher has joined Detroit-based private equity firm Huron Capital as a partner, after having been a partner with Superior Capital. Huron also promoted both James Mahoney and David Reynolds to senior partner. www.huroncapital.com
• Andrew Kovacs has joined SoftBank, after having spent the past six years leading communications at Sequoia Capital.
• Molly McCartin has joined venture firm Drive Capital as an investor partner. She previously was director of commercial partnerships at Livongo. www.drivecapital.com
• Marco Santori, a former Cooley attorney who co-authored the first SAFT contracts, has joined digital token wallet startup Blockchain as president and chief legal officer. http://axios.link/fy4N
• Emily Schillinger has joined the American Investment Council as VP of public affairs. She previously was communications director for the House Ways & Means Committee.
• Stephanie Volk has joined the National Venture Capital Association as VP of development. She previously was managing of commercial development for GE Ventures. www.nvca.org
https://www.axios.com/newsletters/axios-pro-rata-c2ea5e8e-0d34-466f-8f48-1262c1809aa6.html?chunk=8#story8
Final Numbers
The VIX volatility index yesterday spiked in a way we've only seen three other times since it was created in 1993:
1999 dotcom crash
2009 credit crisis
2011 fears over debt ceiling vote
... and then it went even higher in the aftermarket.