Axios Pro Rata
July 20, 2022
Happy Hump Day (also known as Wednesday)!
ICYMI: Yesterday, a Delaware Chancery Court judge set the upcoming Twitter-Elon Musk deal trial for October, siding with the social media company's request for an expedited resolution.
Reminder: Join Axios Pro fintech reporter Lucinda Shen tomorrow at 12:30pm ET for an exclusive conversation on the current state of the crypto contagion, and where FTX sees itself emerging from the crisis, with CEO and co-founder Sam Bankman-Fried. Register here.
Top of the Morning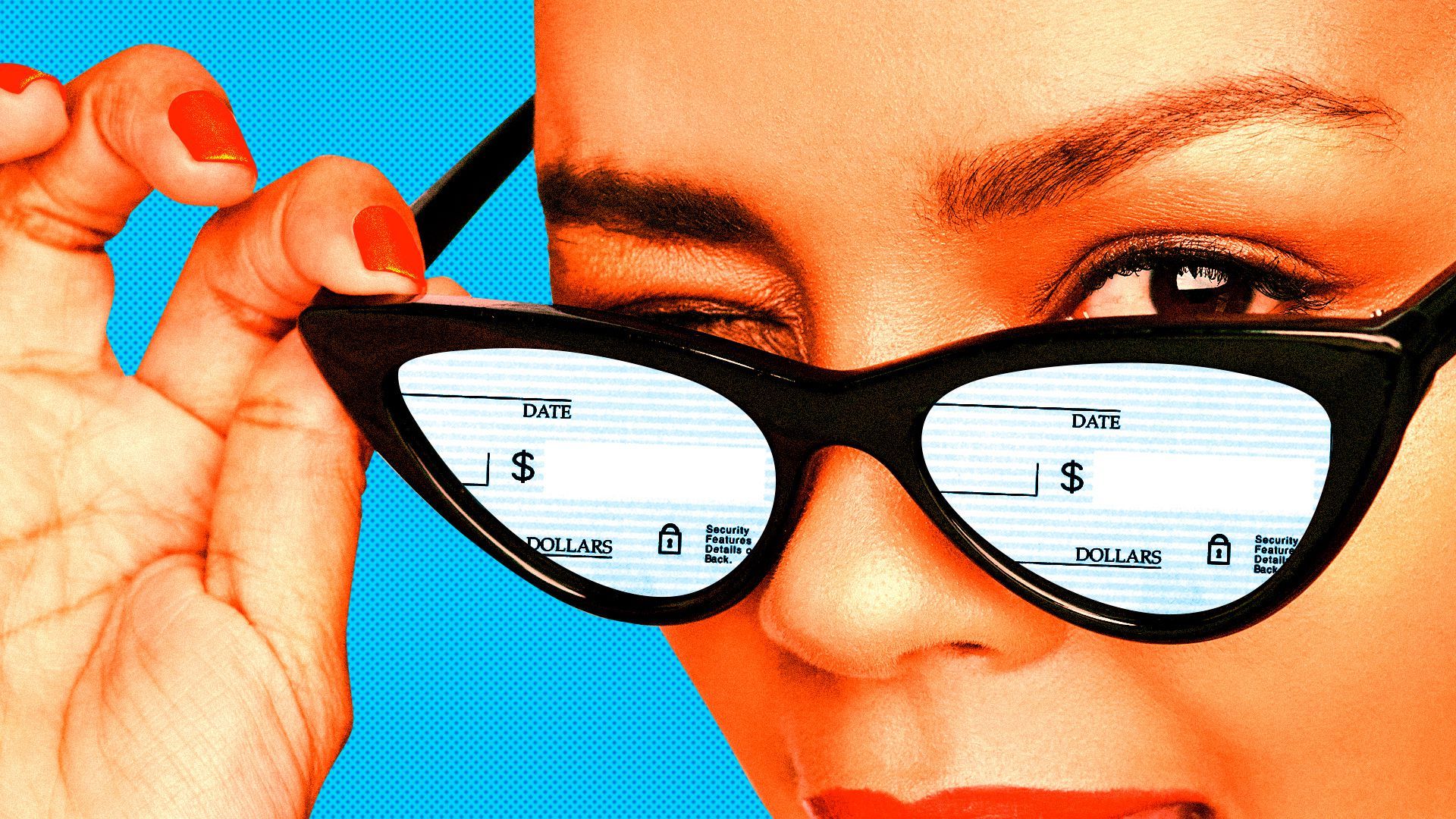 We're long past the peak of the pandemic's boom in special purpose acquisition companies (SPAC), but the mania isn't totally over.
Driving the news: This morning, gaming and entertainment company FaZe began to trade on the Nasdaq, after completing its merger with B. Riley Principal 150 Merger Corp.
Flashback: SPAC issuance peaked in the first quarter of last year, with 317 blank check companies going public and raising $112 billion globally, per Pitchbook. Merger activity hit its high in the third quarter, with 90 deals with a total value of about $103 billion.
Since then, we've seen an uptick in redemptions, a flurry of merger cancellations, and listing registrations getting withdrawn.
Also, stock performance has been overall poor for companies that went public this way.
So why go through with it? "The timing question isn't about the market, it's about the transformation underway led by Gen Z," FaZe CEO Lee Trink, tells Axios via email.
"This is just the beginning and we are playing the long game," he adds. "Going public provides access to the capital and the global profile to achieve our long-term growth ambitions."
In short, FaZe wants to grab the cachet and benefits of being publicly traded, right at the dawn of its young audience's spending power.
Between the lines: FaZe also took an adjustment to its valuation by the time it got to the merger finish line, now being valued at $725 million, down from about $1 billion when the deal was first announced last October.
That's in line with the broader SPAC market, which has shifted to smaller deals, which valuations insiders say are more reasonable, and better able to get shareholder approval.
The bottom line: SPACs aren't dead, but they're definitely not everything to everyone anymore.
The BFD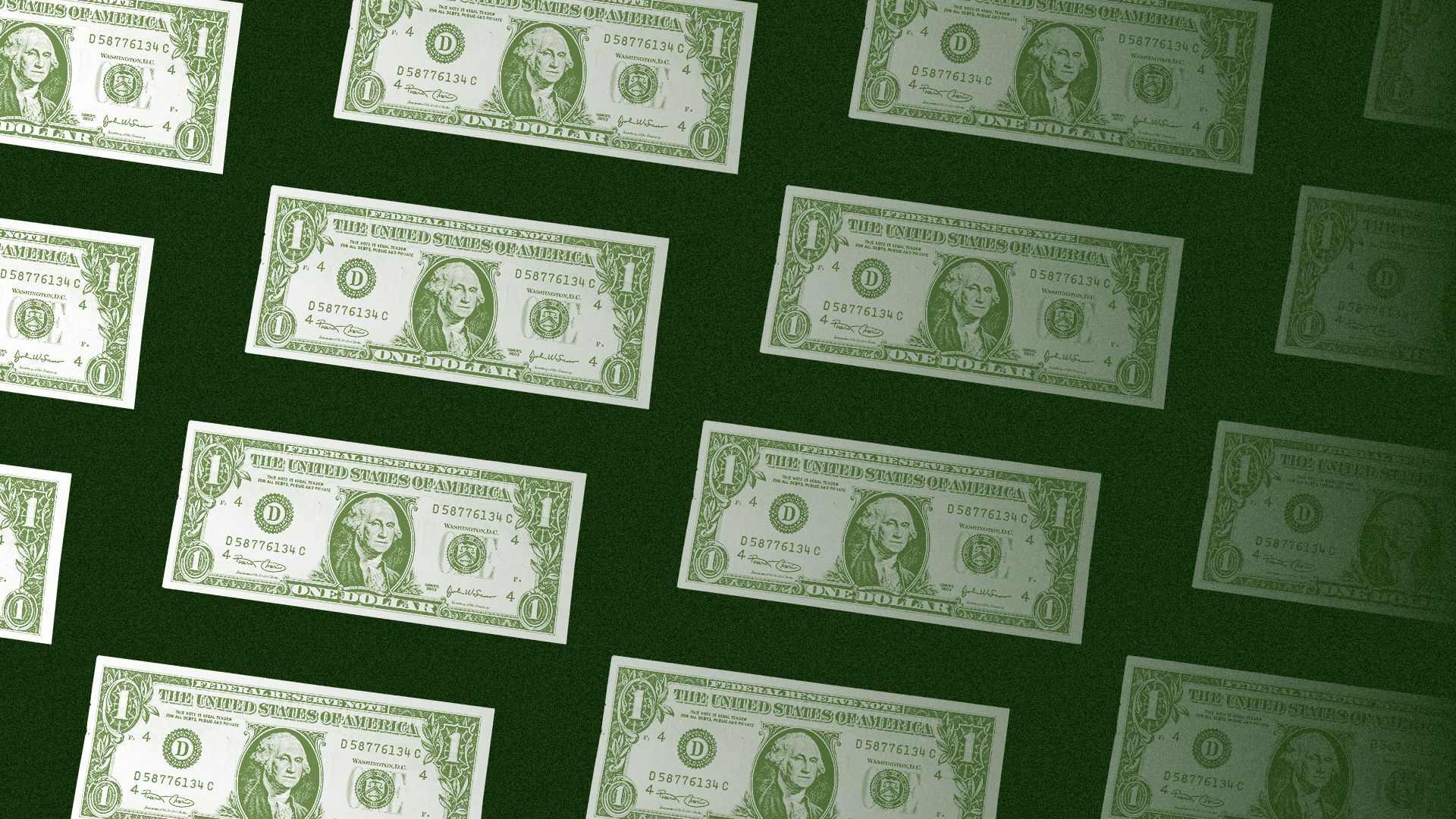 Crunchbase, a San Francisco-based database of venture capital deal activity, has raised $50 million in Series D funding led by Alignment Growth, with participation from OMERS Ventures, Mayfield and Emergence Capital.
Why it's the BFD: Venture investing may be going through some choppy times right now, as VCs and startups find a new equilibrium amid the public market downturn. Still, demand for that data appears to remain robust.
Details: Crunchbase attracts more than 75 million unique visitors annually, and recently surpassed 60,000 paying customers, including more than half of companies on the Fortune 500 list, CEO Jager McConnell told TechCrunch (its former sister company).
"In the first half of this year, we drove $9 million net new ARR at only $2 million burn," he added.
The bottom line: "The core of Crunchbase as it exists today, is a research suite for sales teams … The way McConnell sees it, Crunchbase can reduce the amount of time sales teams spend prospecting by highlighting companies with 'growth signals' — for example, funding rounds or increased product adoption." — Kyle Wiggers, TechCrunch
Venture Capital Deals
⛽️ TAE Technologies, a Foothill Ranch, Calif.-based nuclear fusion company, raised $250m in new funding from Google, Chevron Technology Ventures, and Sumitomo Corporation of Americas. http://axios.link/4YiA
🚑 CAMP4 Therapeutics, a Cambridge, Mass.-based RNA biotech company, raised $100m in Series B funding led by Enavate Sciences, with Gaingels, 5AM Ventures, Polaris Partners, Northpond Ventures, Andreessen Horowitz, The Kraft Group, and others. www.camp4tx.com
• Halborn, a Miami-based blockchain security startup, raised $90m in Series A funding led by Summit Partners, with Castle Island Ventures, Digital Currency Group, and Brevan Howard also participating. http://axios.link/Q3h9
🚑 BigHat Biosciences, a San Mateo, Calif.-based biotech company, raised $75m in Series B funding led by Section 32, with Amgen Ventures, Bristol Myers Squibb, Quadrille Capital, Gaingels, and GRIDS Capital also participating. www.bighatbio.com
• Phaidra, a Seattle-based industrial manufacturing systems startup, raised $25m in Series A funding led by Starshot Capital, with Helena, Ahren Innovation Capital, Mustafa Suleyman, Flying Fish, Section 32, and Character also participating. GeekWire has more.
• KitaBeli, an Indonesian social commerce platform, raised $20m in funding led by Glade Brook Capital, with AC Ventures, GoVentures and InnoVen Capital also participating. http://axios.link/lYRO
• AppViewX, a New York-based security company, raised $20m in a Series B funding round led by Brighton Park Capital. www.appviewx.com
• Ghost, a Los Angeles-based inventory distribution optimization, raised $13m in Series A funding led by Union Square Ventures, with Eniac Ventures, Human Capital, and Flexport also participating. The outfit has now raised $28 million in total equity and debt funding. http://axios.link/IJ79
🚑 Healthie, a New York-based digital health infrastructure startup, raised $16m in Series A funding led by Velvet Sea Ventures, with Greymatter Capital, Watershed, Builders VC and a customer syndicate also participating. https://www.gethealthie.com/
• Priori Legal, a New York-based legal marketplace for in-house legal teams, raised $15m in additional Series A funding led by Eagle Proprietary Investments, with Thomson Reuters Ventures, The LegalTechFund, Thirty Five Ventures, Peak6 Strategic Capital, Soma Ventures, Bridge Investments, Great Oaks Venture Capital, HearstLab, Mindset Ventures, and Jambhala also participating. www.priorilegal.com
🚑 YourChoice, a San Francisco-based biotech company developing a male contraceptive pill, raised $15m in Series A funding led by Future Ventures, with Refactor, Knollwood, North South Ventures, and RH Capital also participating. www.yourchoicetx.com
• FairPlay, a Los Angeles-based bank loan analysis software startup, raised $10m in Series A funding led by Nyca Partners, with Cross River Digital Ventures, Third Prime, Fin Capital, TTV, Nevcaut Ventures, Financial Venture Studio, and Jonathan Weiner also participating. http://axios.link/WDIg
• Bloom, a Sudanese digital banking startups, raised $6.5m in seed funding from Visa, Y Combinator, Global Founders Capital, Goodwater Capital and VentureSouq, and others. http://axios.link/RtRc
• SPIRITT, an Israeli app development software startup, raised $5.5m led by Izhar Shay, with Silicon Valley Bank also participating. www.spiritt.io
• Push Security, a U.K.-based employee-focused security startup, raised $4m seed funding led by Decibel Partners, with Jon Oberheide, Haroon Meer, Ollie Whitehouse, and others also participating. www.pushsecurity.com
• Charter, a New York-based media company, raised $3m in seed funding at a $12m valuation led by Bloomberg Beta, with Precursor Ventures, The Fund, Old Town Media and others also participating. http://axios.link/psmS
• Hearth Display, a New York-based digital touchscreen board company, raised $3m in funding from Reshma Saujani, Jenny Fleiss, Female Founders Fund, Stellation and others. http://axios.link/bKpD
Private Equity Deals
• Peak Technologies, backed by Sole Source Capital, acquired Siena Analytics, a Franklin, Mass.-based provider of supply chain and logistics analytics software. www.sienaanalytics.com
• TA Associates acquired a stake in Green Street, a Newport Beach, Calif.-based real estate intelligence and analytics company, from Welsh, Carson, Anderson & Stowe. www.greenstreet.com
• Munch's Supply, a divisionof Genstar-backed Marcone, acquired Wholesale Sheet Metal and Pile Protection Tops. www.munchsupply.com
• Arcline Investment Management acquired International Mezzo Technologies, a Baton Rouge, La.-based designer and manufacturer of microtube heat exchangers. https://mezzotech.com/
• OMERS Private Equity agreed to acquire Bionic, a U.K.-based provider of energy, insurance, finance and connectivity services to U.K. small-to-medium enterprises, from ECI Partners and its founders. www.bionic.co.uk
⛽️ BlackRock Real Assets has acquired Vanguard Renewables, a Wellesley, Mass.-based food waste management company, from Vision Ridge Partners. www.vanguardrenewables.com
Public Offerings
• U-BX Technology, a Chinese risk assessment tech company, lowered the proposed deal size for its upcoming IPO to $23m by offering 5m shares at a price range of $4 to $5, down from 6m shares at a range of $4.50 to $5.50. It plans to list on the Nasdaq under the symbol UBXG. Boustead Securities is the sole bookrunner on the deal. http://axios.link/GRVt
Liquidity Events
• Hillenbrand agreed to acquire Linxis Group, a French company that produces process equipment and automation for the food industry, for around €572m. It also announced that it would begin a review of strategic alternatives for its North American death care business, Batesville. http://axios.link/sl2S
Fundraising
• Castle Creek Capital and Launchpad Capital raised $90m for their inaugural joint venture fund. www.launchpad.vc
• McNally Capital, a Chicago-based private equity firm, raised $150m for its inaugural private equity fund. www.mcnallycapital.com
• Eurazeo, a French buyout firm, raised more than €1 billion for its fourth fund. www.eurazeo.com
It's Personnel
• Advantage Capital hired Pete Byford as senior vice president of partner services. He was previously an executive vice president and general counsel at S.B. Phillips Co. www.advantagecap.com
• Pretium hired Ramki Ramaswamy as chief digital and technology officer. He was previously chief information officer of Boeing commercial airplanes. www.pretium.com
• LeapFrog Investments added Roger Ferguson to its Global Leadership Council and hired Julie Wallace as head of impact. www.leapfroginvest.com
• Norwest has hired John Gu as principal on the Growth Equity team, Max Perrino as associate general counsel, and promoted Jessica Yi to vice president. www.nvp.com
• New York City's Public Pension Funds has appointed Steven Meier as its chief investment officer and deputy comptroller for asset management. www.comptroller.nyc.gov
• Morrison & Co has hired Lauren Beshore as investment director. She was previously vice president of the Global Infrastructure Opportunity Fund at The Carlyle Group. www.hrlmorrison.com
Final Numbers