Axios Pro Rata
September 15, 2022
Top of the Morning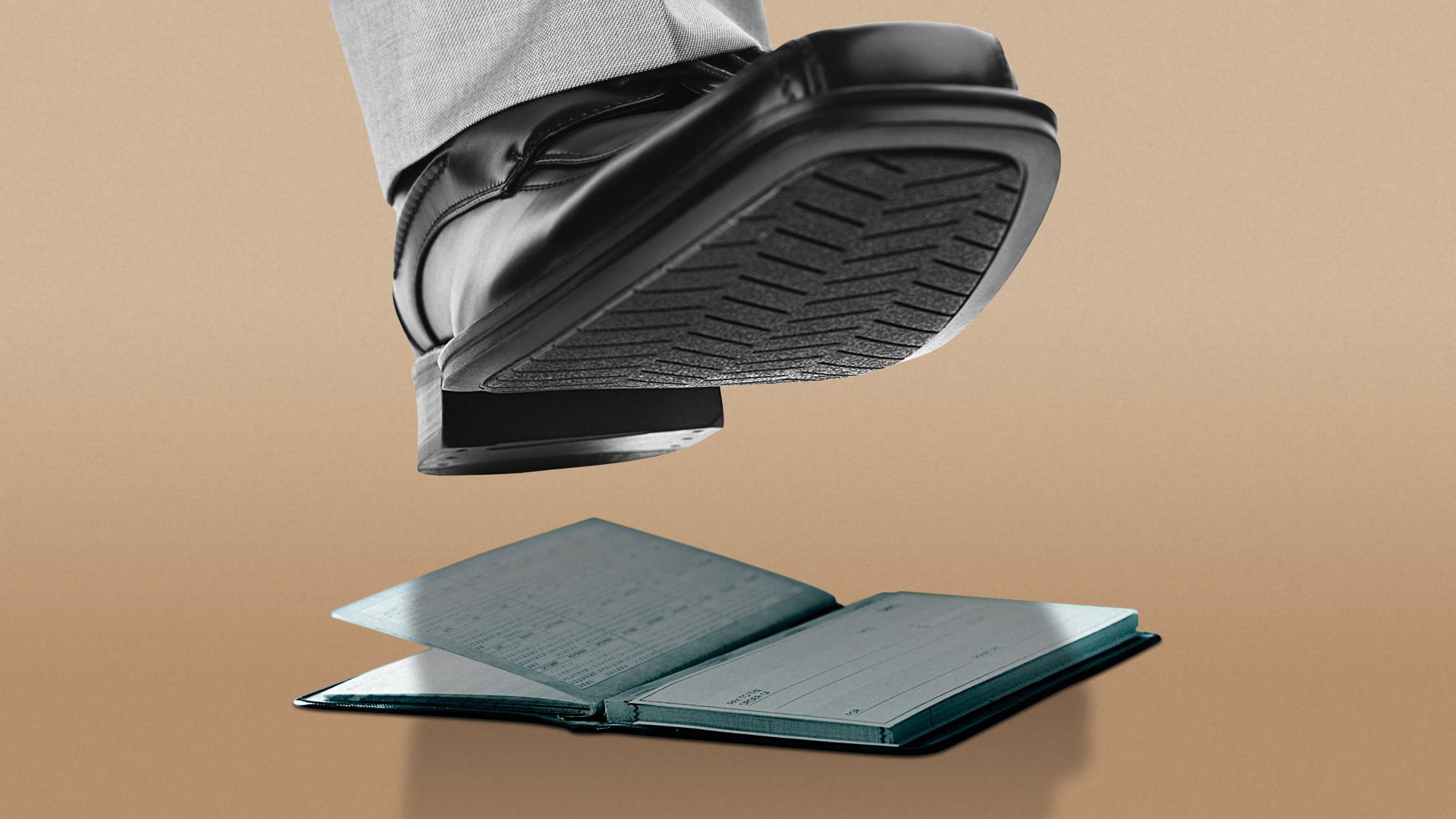 The SPAC market didn't need another problem. But it's got one.
Driving the news: The Inflation Reduction Act includes a 1% excise tax on stock buybacks, and corporate tax attorneys are warning that it could be applied to SPAC redemptions.
A newly formed SPAC called Four Leaf Acquisition noted in its IPO registration filing that it won't use funds from its trust (or related accrued interest) to pay an possibly excise taxes.
Backstory: The stock buyback tax wasn't included in President Biden's original Build Back Better legislation, but was added into IRA to help secure the vote of Sen. Kyrsten Sinema (D-Ariz.), who had opposed a change to carried interest tax treatment. In other words, a revenue swap.
What to know: The rule applies to transactions occurring after the end of 2022, and would seem to include SPAC redemptions.
SPAC liquidations (i.e., no merger target found) are where the tax could be most acutely felt, since there isn't a PIPE financing to mitigate the costs. It's currently unclear if SPAC trusts, sponsors or unitholders would be responsible for paying the tax, given that this was an unanticipated development.
More new SPACs likely will follow Four Leaf's lead on exempting the trusts, but even there it's not known if the sponsor or unitholders would be responsible for the tax.
The excise tax also could apply to redemptions into deSPAC transactions, depending on how they're structured.
Look ahead: There's some market hopes that Treasury will issue rules exempting SPACs from the excise tax, although there's been no public movement yet on that front.
One driver could be pressure from the very legislators who passed IRA in the first place.
Tax Notes yesterday reported that Sens. Ron Wyden (D-Ore.) and Sherrod Brown (D-Ohio) were among many legislators unaware of the tax's SPAC implications until just the past few days.
The bottom line: The $10 SPAC price has suddenly become $9.90.
The BFD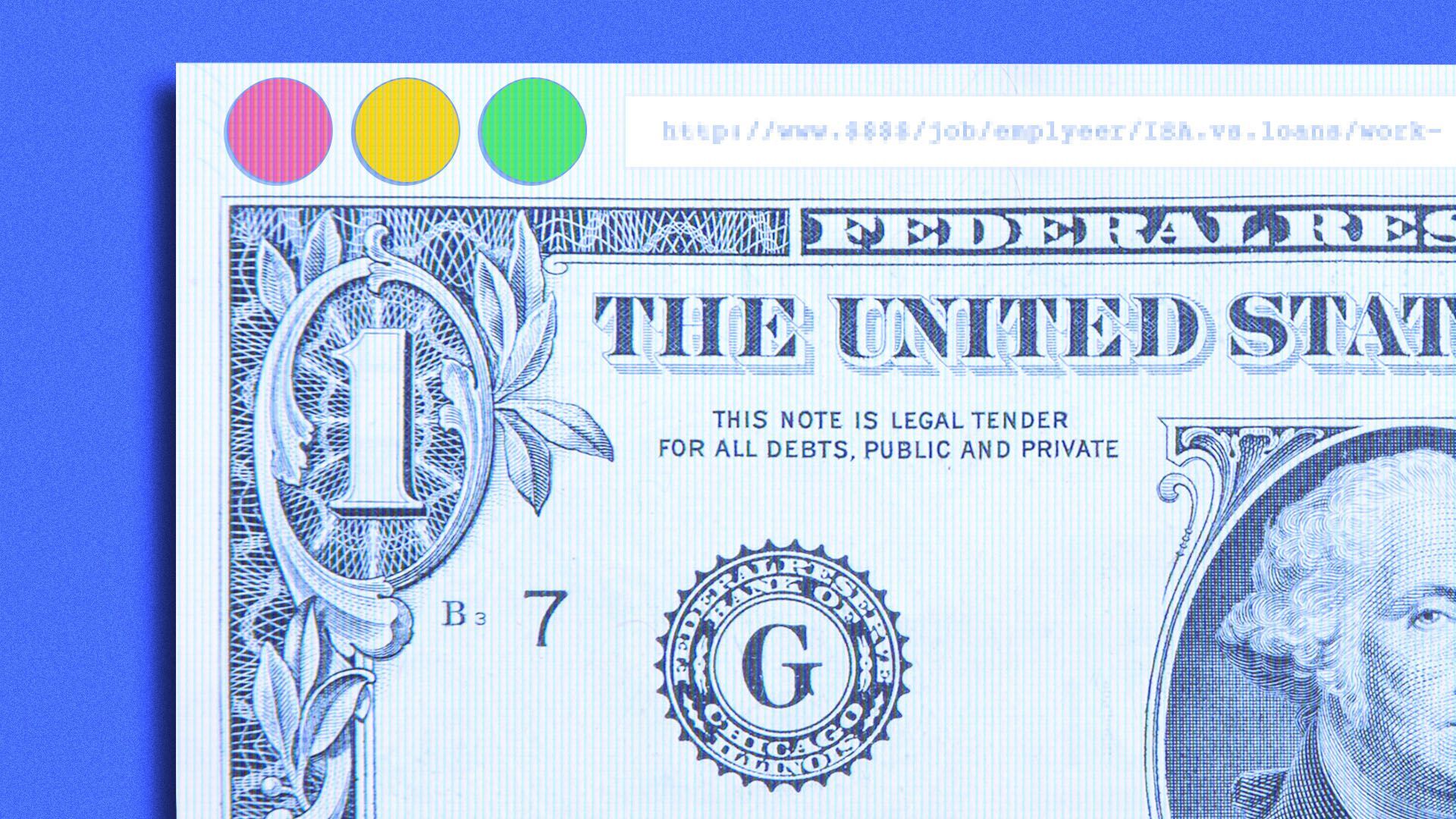 Adobe (Nasdaq: ADBE) agreed to buy Figma, a Palo Alto, Calif.-based maker of an in-browser interface design platform, for around $20 billion in cash and stock (split evenly).
Why it's the BFD: This would be the largest acquisition ever of a privately held software company, topping Facebook's purchase of WhatsApp.
ROI: Figma raised around $330 million in VC funding, most recently via a Series E round in 2021 led by Durable Capital Partners at a $10 billion valuation. Other backers include Index Ventures, Greylock, Kleiner Perkins, OATV, Andreessen Horowitz, Founders Fund, Fuel Capital, Counterpoint Global, Geodesic Capital, Base10 Partners, WndrCo, IVP and TeleSoft Partners.
Flashback: Greylock's blog post explaining its Series A investment in Figma.
Backstory: Adobe first approached Figma several months ago, per a source familiar with the process. Figma didn't run a formal auction process, nor was it seeking to raise new private funding.
The bottom line: This is a big money reminder about the centrality of design in tech interfaces, as user expectations have become more sophisticated.
Venture Capital Deals
• Verkada, a San Mateo, Calif.-based developer of physical security cameras for the enterprise, raised $205m in Series D funding at a $3.2b valuation. Linse Capital led, and was joined by MSD Partners, Sequoia Capital, Next47, Meritech Capital and Felicis Ventures. https://axios.link/3eLdDDb
• Portofino Technologies, a developer of high-frequency trading grade tech for crypto and other digital assets, raised over $50m from Valar Ventures, Global Founders Capital and Coatue. https://axios.link/3DplKjh
• ClearMotion, a Boston-based digital chassis company, raised $39m. NIO Capital led, and was joined by BAI Capital, Franklin Templeton, NewView Capital and Acadia Woods Partners. https://axios.link/3dh9TZU
• Kojo, an SF-based construction materials management platform, raised $39m in Series C funding. Battery Ventures led, and was joined by Schneider Electric, RXR, Bienville Capital and insiders 8VC, Suffolk Construction, Human Capital, AME and BoxGroup. https://axios.link/3RP9H31
⚡ Iontra, a Denver-based battery performance and safety startup, raised $38m in Series B financing. Volta Energy Technologies led, and was joined by Flag Group. https://axios.link/3QCW3Pa
• Diamond Standard, a blockchain-based diamond commodities trading startup, raised $30m. Left Lane Capital and Horizon Kinetics co-led, and were joined by Gaingels and Republic.co. https://axios.link/3BiZvJ9
HICX, a London-based supplier experience management platform, raised $30m co-led by Wavecrest Growth Partners and Espresso Capital. https://axios.link/3xpZ8LH
• Majority, a Miami-based mobile banking service for migrants, raised $30m in Series B finding. Valar Ventures led, and was joined by insider Heartcore Capital. The company also secured $7.5 in debt financing. https://axios.link/3QLlZYW
🚀 Morpheus Space, an LA-based developer of modular space propulsion systems, raised $28m in Series A funding. Alpine Space Ventures led, and was joined by Vsquared Ventures, Lavrock Ventures, Airbus Ventures, In-Q-Tel, Pallas Ventures and Techstars Ventures. https://axios.link/3LhYDZF
• Denim, a New York-based fintech platform for freight brokers, raised $26m in Series B funding. Pelion Venture Partners led, and was joined by Crosslink Capital, Anthemis, Trucks VC, FJ Labs, Tribeca Early Stage Partners and Refashiond Ventures. It also secured a $100m debt facility. https://axios.link/3DsxFg0
• ZwitterCo, a Cambridge, Mass.-based developer of reverse osmosis membrane tech, raised $33m in Series A funding led by DCVC led, and was joined Heritage Group Ventures, Genoa Ventures, Mott Corp., MANN+HUMMEL Corporate Ventures, Burnt Island Ventures and R-Cubed Capital Partners. www.zwitterco.com
• Next Level Burger, a Bend, Ore.-based plant-based burger chain, raised $20m from backers including Alex Payne and Nicole Brodeur. https://axios.link/3qBxNlS
🚑 Gameto, a New York-based cell engineering startup focused on female reproduction, raised $17m from Insight Partners, Future Ventures, Arcadia Investment Partners, Bold Capital Partners, Plum Alley, Myelin VC, TA Ventures, Gaingels and Korify Capital. www.gametogen.com
• Chameleon.io, an SF-based product adoption platform for SaaS enterprises, raised $13m in Series A funding. Matrix Partners led, and was joined by insider True Ventures. www.chameleon.io
• Ratio, a San Mateo, Calif.-based BNPL for B2B SaaS, raised $11m from Streamlined Ventures, Cervin Ventures, 8-Bit Capital, HoneyStone Ventures. It also secured a $400m credit facility. https://axios.link/3qMksqN
• Payall, a Miami, Fla.-based cross-border payment processor for banks, raised $10m in Series A funding led by Andreessen Horowitz. https://axios.link/3DsxFg0
• PortX, the financial services arm of Seattle-based payments startup ModusBox, is spinning out with $10m in new funding led by Fuse, with participation from BankTech Ventures. https://axios.link/3Djwr6V
• Smitten, an Iceland-based dating app, raised $10m in Series A funding from backers like Makers Fund, Possible Ventures and Wonder Invest. www.smittendating.com
• Turaco, a Kenyan insuretech startup, raised $10m in Series A funding. AfricInvest and Novastar Ventures co-led, and were joined by Enza Capital, Global Partnerships, Zephyr Acorn, Operator Stack, Asi Ventures and Push Ventures. https://axios.link/3xquSAc
• FindMine, a New York-based provider of predictive intelligence and content solutions for brands, raised $9.9m in seed funding co-led by XSeed Capital and Underscore VC. www.findmine.com
• Bluesky, a Menlo Park, Calif.-based provider of Snowflake workload optimization and cost governance solutions, raised $8.8m in seed funding led by Greylock. www.getbluesky.io
• Thirdwave, a blockchain discovery startup for gaming teams, raised $7m. Framework Ventures led, and was joined by Animoca Brands, Play Ventures, Shima Capital, Hustle Fund and Oceans Ventures. www.thirdwavelabs.com
• Composer, a Toronto-based automated investing platform for retail traders, raised US$6m led by Left Lane Capital. https://axios.link/3Be4TwZ
• Arpeggi Labs, a web3 startup focused on music creation and publishing, $5.1m in seed funding led by Andreessen Horowitz. www.arpeggi.io
• MVP Match, a German tech talent marketplace, raised €5m in seed funding from Stage 2 Capital. https://axios.link/3BIKhOY
• SavvyFi, a Nashville-based college savings and student loan repayment startup, raised $4.9m in Series A funding led by Aligned Partners. https://axios.link/3dd3VZS
• Transaera, a Somerville, Mass.-based maker of energy-efficient AC units, raised $4.5m led by Energy Impact Partners. https://axios.link/3R0BBbj
• Claimer, a London-based startup for claiming financial incentives from the government, raised $4.2m in seed funding led by Project A Ventures. www.claimer.com
• Dope Security, a Mountain View, Calif.-based secure web gateway, raised $4m led by Boldstart Ventures. www.dope.security
• Bloom Community, an Oakland-based dating app focused on LGBTQ+ and non-monogamous communities, raised $2.5m in seed funding led by Tuesday Capital. https://axios.link/3qDcCQp
• Far Homes, a Seattle-based platform for buying and selling property in foreign markets, raised $2.25m led by PSL Ventures. https://axios.link/3DrV7tV
Private Equity Deals
• Atlas Merchant Capital invested in Cascadia Capital, a Seattle-based midmarket investment bank. www.cascadiacapital.com
⚡ Goldman Sachs and Cleanhill Partners acquired a majority stake in EPC Power, a Poway, Calif.-based provider of utility-scale inverters. https://axios.link/3BHu2Sc
• PAG agreed to buy Australian food brands Patties Foods (pies) and Vesco Foods (frozen foods). https://axios.link/3QJK5TJ
• SlipNot, a Detroit-based portfolio company of Victor Capital Partners, acquired Amstep Products, a Bristol, Conn.-based provider of stair treads and nosings. www.slipnot.com
Public Offerings
• Corebridge, the life and retirement unit of AIG, raised $1.7b in the year's largest IPO. The carveout priced at the low end of its $21-$24 range, and will trade on the NYSE (CRBG). https://axios.link/3LvSf1n
• Porsche will create a structure of 911 shares, in an homage to its most famous model, with half of them (preferred shares) being listed as part of the luxury automaker's upcoming IPO. https://axios.link/3eGAwaT
SPAC Stuff
🚑 Apollomics, a biotech focused on difficult-to-treat cancers, agreed to go public at an implied $899m valuation via Maxpro Capital Acquisition Corp. (Nasdaq: JMAC). Apollomics raised around $240m from firms like Ping An Capital, South China VC, Panlin Capital, ShangPharma Innovation and Majuven. https://axios.link/3Lc7zjv
Liquidity Events
🚑 AmerisourceBergen (NYSE: ABC) agreed to buy German pharma services company PharmaLex from Auctus Capital Partners for $1.29b in cash. https://axios.link/3BgzQAL
• CVC Capital Partners hired Morgan Stanley to find a buyer for Nirvana Asia, a Malaysian funeral services provider that could fetch $2b, per Reuters. https://axios.link/3BIsHdX
More M&A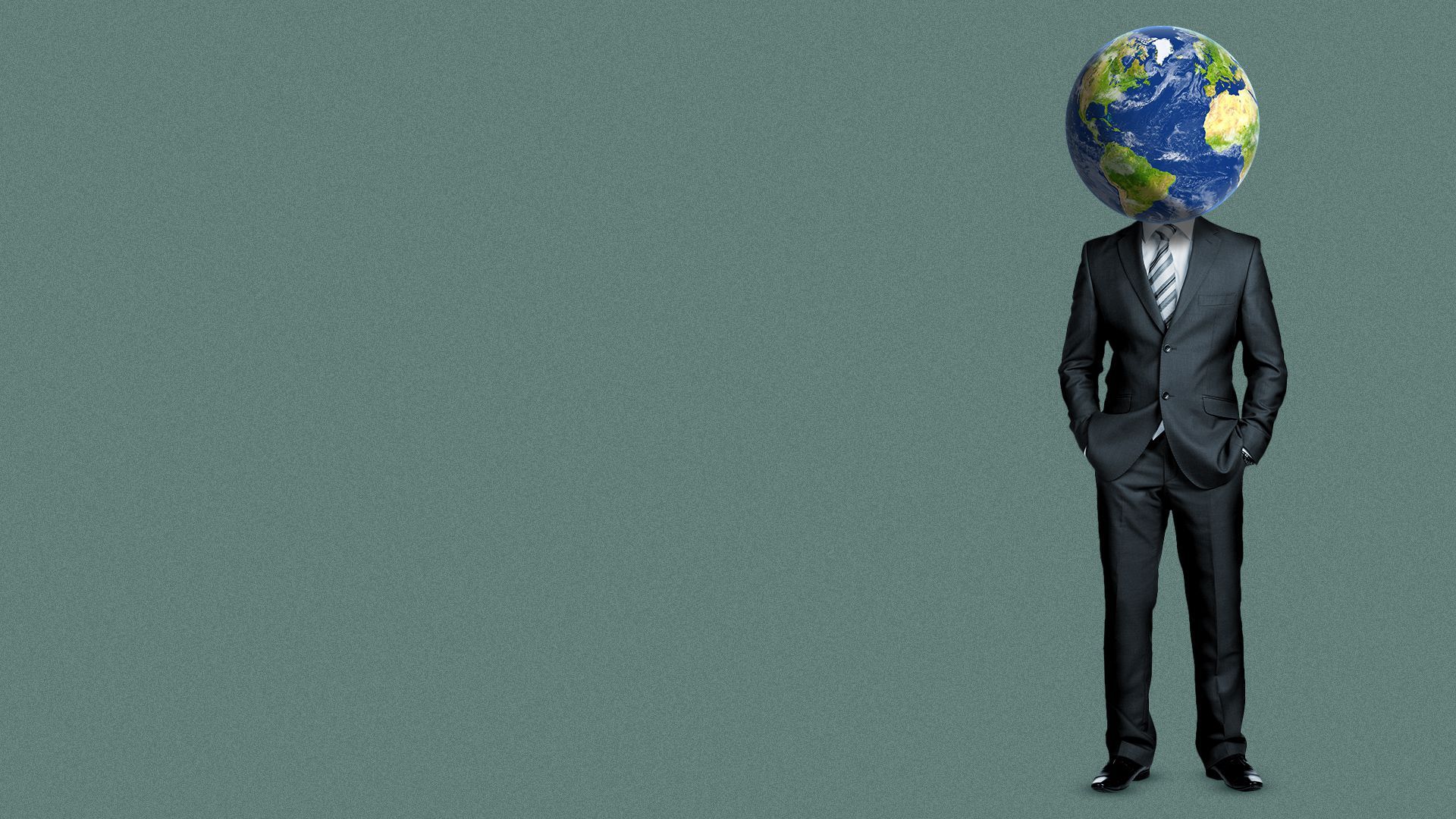 • Patagonia founder Yvon Chouinard announced that his family has transferred ownership of the $3 billion company to a pair of trusts focused on environmental protection.
In a statement, the company said, "Every dollar that is not reinvested back into Patagonia will be distributed as dividends to protect the planet."
Chouinard added, "Instead of 'going public,' you could say we're 'going purpose.'"
• Pontegadea, the family office of Zara founder Amancio Ortega, acquired five U.S. logistics centers from Realty Income (NYSE: O) for about $722m. https://axios.link/3eSkpr2
Fundraising
• Ares Management raised $3.7b for a fund focused on sports leagues, sports teams and sports-related franchises. www.aresmgmt.com
• Comvest Partners raised $252m for its debut special opportunities fund. www.comvest.com
It's Personnel
• Francisco Partners made several hires: Erin Blake as managing director of legal M&A (ex-Kirkland & Ellis), Jason Warner as managing director and head of data science (Blackstone), Brian Elrod as director of tax (Deloitte) and Tulsi Byrne as a director and head of ESG (Nuveen). www.franciscopartners.com
• Brad Corbin joined VSS Capital Partners as a principal. He previously was with BBH Capital Partners. www.vss.com
• Thomas King, former CEO of investment banking at Barclays, joined the board of SVB Financial Group. www.svb.com
• Carol Loundon joined Churchill Asset Management as deputy chief risk officer. www.churchillam.com
✔️ Thanks for reading Axios Pro Rata, and to my copy editors Mickey Meece and Bryan McBournie! Please ask your friends, colleagues and designers to sign up.