Axios Pro Rata
January 31, 2023
📺 You're invited to a media trends conversation this Thursday at 12:30pm ET, with Axios senior media reporter Sara Fischer and Axios Pro Media Deals co-author Tim Baysinger. They'll chat everything from Vince McMahon's WWE return to Nelson Peltz's proxy fight with Disney. Register here.
Top of the Morning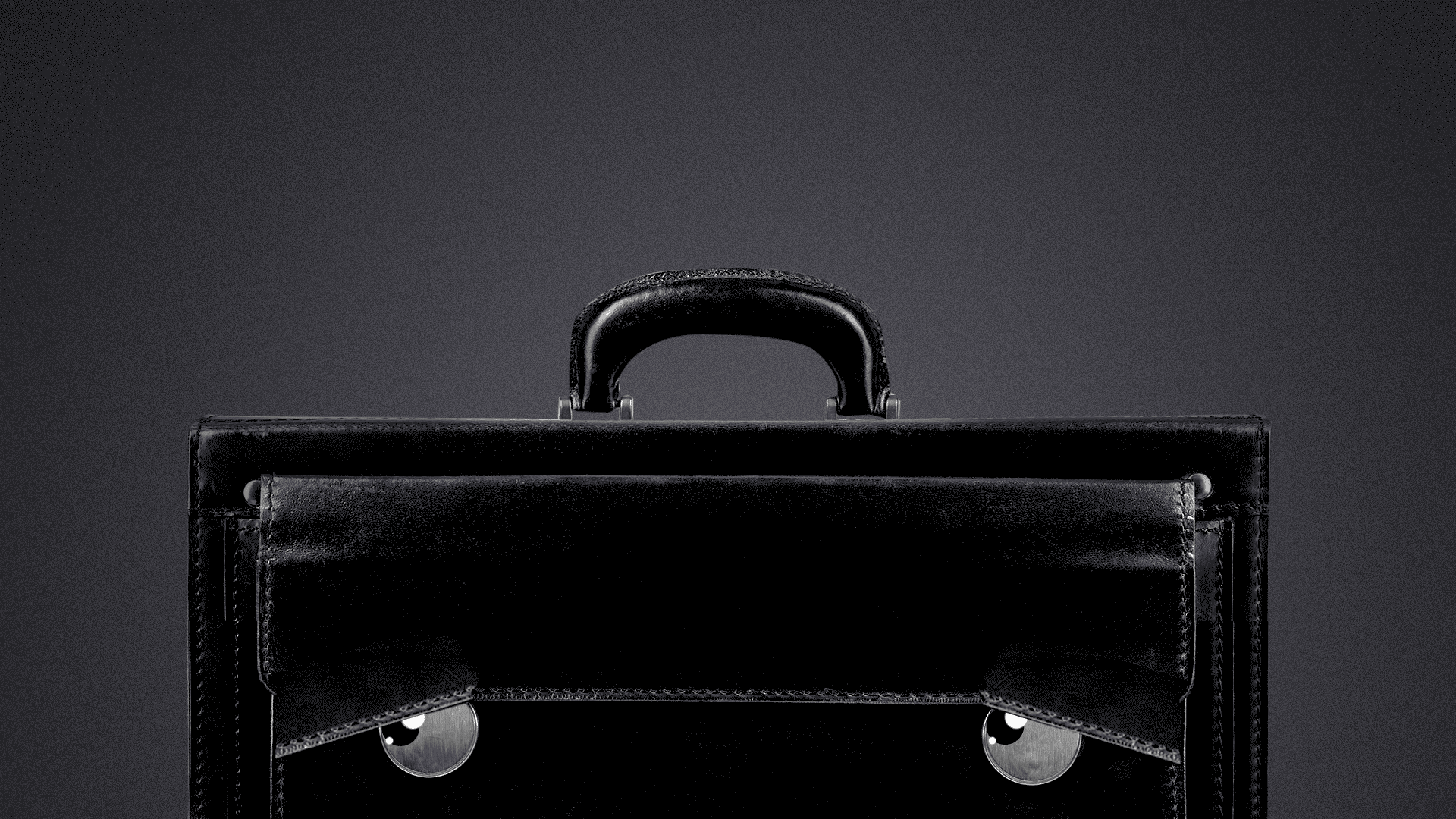 Johnson & Johnson tried to do the Texas two-step, and ended up flat on the ground.
Driving the news: A federal court yesterday rejected the health giant's efforts to shed its talcum powder liabilities by cramming them into a special-purpose subsidiary and then having that subsidiary file for bankruptcy.
Why it matters: J&J isn't the first company to use this corporate slight of hand, but yesterday's ruling could make it the last.
This also comes ahead of J&J's planned spinoff of its consumer health business via IPO.
What to know: The Third Circuit Court of Appeals effectively ruled that a company must be facing financial distress in order to file for bankruptcy. J&J, which reported nearly $18 billion in 2022 profits, didn't meet that threshold.
J&J said it will appeal.
Axios' Felix Salmon wrote the following when J&J first disclosed its liability-dumping plan, which is known in legal circles as the Texas two-step: "That would normally be a 'fraudulent transfer' — but under Texas law it would be a 'divisive merger' and therefore wouldn't count as a transfer at all, fraudulent or otherwise."
3M did a similar bankruptcy dance last year with its Aearo Technologies subsidiary, which makes ear plugs, in an effort to settle more than 230,000 hearing loss lawsuits from military service members.
Zoom in: J&J recently filed IPO papers for its consumer health spinout, to be named Kenvue, which could be the largest U.S. listing in more than a year.
Kenvue would include the baby powder business at the heart of J&J's liability troubles, but the registration document says that those liabilities would remain with the parent company.
A company spokesperson reiterated the plan yesterday in an email to Axios, saying that "this ruling has no impact on the planned separation of the consumer health business ... LTL will remain within the Johnson & Johnson family of companies following completion of the separation."
The bottom line: This is a win for around 38,000 plaintiffs who claim that J&J's talc powder caused cancer in either themselves or deceased relatives, but who were concerned that the Texas two-step would effectively cap liabilities. Now J&J may be forced to dance with each case in court, out of court or via a massive group settlement.
The BFD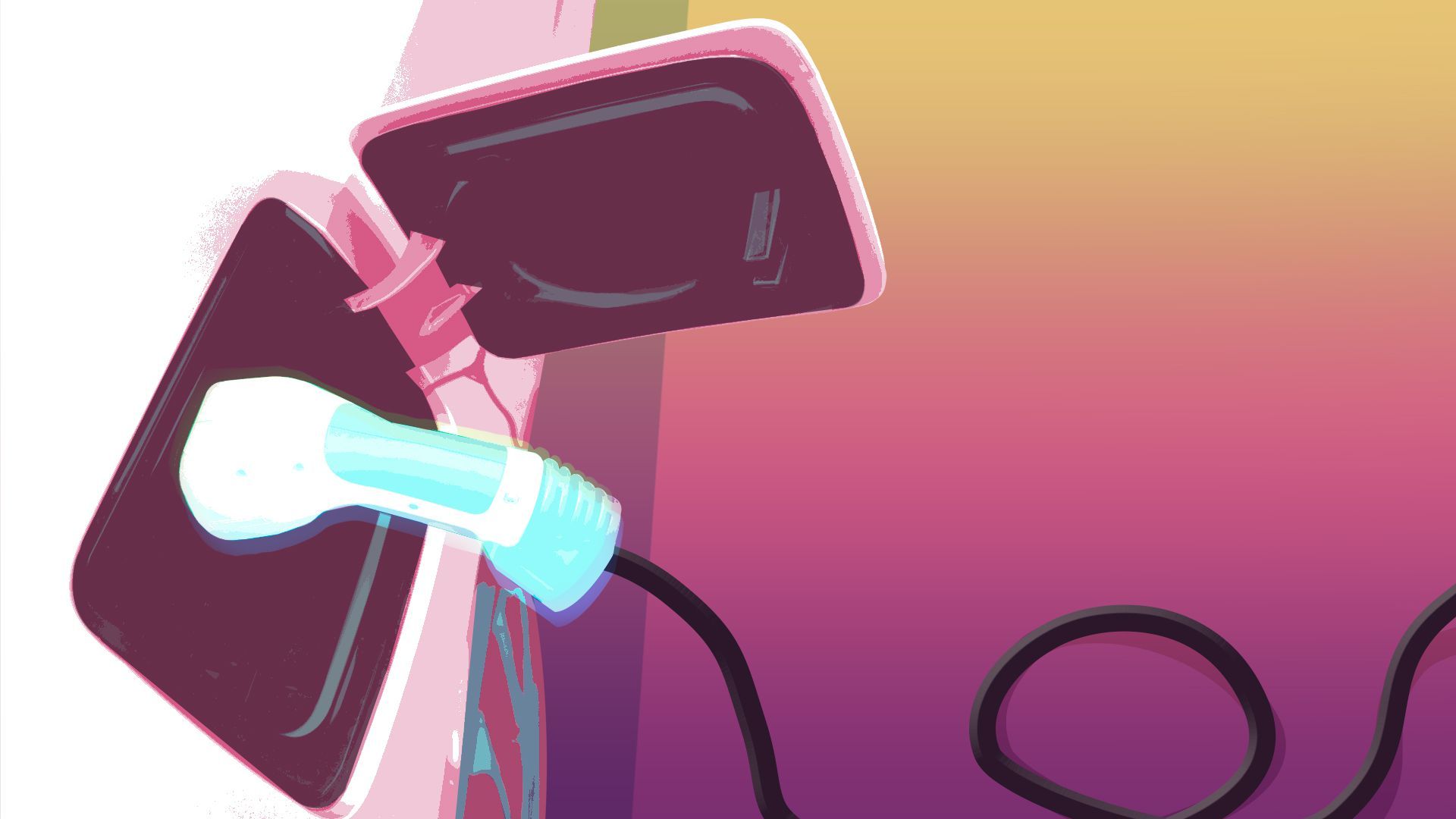 Lotus Technology, a luxury electric vehicle maker majority owned by China's Geely, agreed to go public at an implied $5.4 billion enterprise value via L Catterton Asia Acquisition Corp. (Nasdaq: LCAA).
Why it's the BFD: This suggests that Geely hasn't soured on EV SPACs, despite the poor stock market performance of its Polestar unit. Or perhaps it's more about how Geely views the moribund IPO market, given its prior float plans.
Details: Lotus Technology does not include the traditional sports car assets of Lotus, which was founded in 1948. Geely, which also owns Volvo, is joined on the Lotus cap table by Malaysia's Etika Automotive.
The bottom line: "Building cars is enormously expensive, especially when they're electric and tied to seesawing commodity prices for battery components. Competitors larger and smaller, such as Rivian, Canoo and (yes) Polestar have plowed through mountains of cash." Alan Neuhauser, Axios Pro
Venture Capital Deals
• Colossal Biosciences, the Austin, Texas-based "de-extinction" startup, raised $150m in Series B funding. Thomas Tull's U.S. Innovative Technology Fund led, and was joined by Breyer Capital, Bob Nelsen, Animal Capital, Victor Vescovo, In-Q-Tel, Animoca Brands, Peak 6, BOLD Capital and Jazz Ventures.
• Stripe, the payments infrastructure giant, is in talks to raise around $2.5b led by Thrive Capital at between a $55b-$60b valuation, as first reported by the NY Times. The down-round would be aimed at funding employee liquidity and related tax liabilities.
• Fairphone, a Dutch maker of modular consumer electronics, raised €49m from Invest-NL, ABM AMRO Sustainable Impact Fund and insider Quadia. https://axios.link/3JpDf63
• Luxwall, a Ypsilanti, Mich.-based developer of insulated windows, raised $33m in Series A funding. 2150 led, and was joined by Khosla Ventures and insiders Breakthrough Energy Ventures and Prelude Ventures. https://axios.link/3RroBxa
• Sentra, an Israeli cloud data security startup raised $30m in Series A funding. Standard Investments led, and was joined by Munich Re Ventures, Moore Strategic Ventures, Xerox Ventures and insiders Bessemer Venture Partners and Zeev Ventures. www.sentra.io
• Q-CTRL, an Australian developer of quantum-sensing software, raised US$27.4m in Series B extension funding from Salesforce Ventures, Alumni Ventures, ICM Allectus and Mindrock Capital. https://axios.link/3Ju2vYL
• Finley, an SF-based provider of software for companies to manage private credit loans, raised $17m in Series A funding. CRV led, and was joined by Upper90 and insiders Bain Capital Ventures, Haystack, Y Combinator and Nine Four Ventures. https://axios.link/40ecXJT
⚡ Fuergy, a Slovakian energy storage and management provider, raised €16m from Pro Partners Holding. https://axios.link/3Ya5864
• Nobl9, a Waltham, Mass.-based service-level observability startup, raised $15.8m from ServiceNow, Cisco Investments and insiders Battery Ventures and CRV. www.nobl9.com
🚑 Spark Advisors, a retirement benefits navigation software startup, raised $15m in Series A funding, per Axios Pro. American Family Ventures led, and was joined by Primary Ventures, Torch Capital and Vine Ventures. https://axios.link/3RlTrXN
• BridgeWise (fka Deshe Analytics), an Israeli equity research startup,, raised $13m. Group11 led, and was joined by L4VB and Mangrove VC. www.desheanalytics.com
• Profit.co, a Fremont, Calif.-based provider of OKR software, raised $11m led by Elevation Capital. https://axios.link/3Y7DGpE
• Guardz, a Dallas-based cyber insurance startup focused on attack-as-a-service breaches, raised $10m in seed funding. Hanaco Ventures led, and was joined by with iAngels, GKFF Ventures and Cyverse Capital. https://axios.link/40dt6iK
• Plantd, a Durham, N.C.-based developer of building materials made from grass, raised a $10m Series A led by American Family Ventures. www.plantdmaterials.com
• Hypernative, a web3 cybersecurity startup, raised $9m in seed funding. Boldstart Ventures and IBI co-led, and were joined by Blockdaemon, Alchemy, Borderless, CMT Digital and Nexo. https://axios.link/3HGR0Mp
🚑 Teal Health, an SF-based provider of virtual health screenings for women, raised $8.8m in seed funding, per Axios Pro. Backers include Emerson Collective, Serena Ventures, Metrodora Ventures and Felicis Ventures. https://axios.link/3HJfmoT
• Lemu, a Chilean online community of nature lovers and environmental projects stewards, raised $8m in Series A funding led by Arauco Ventures. www.le.mu
• TigerBeetle, a financial accounting infrastructure startup, raised $6.4m from Amplify Partners and Coil. www.tigerbeetle.com
🥬 Pigmentum, an Israeli developer of lettuce-based milk and cheese, raised $6m in seed funding. Kibbutz Yotvata and IsraeliArkin co-led, and were joined by Tnuva, Tempo, and OurCrowd. https://axios.link/3kS0jQL
• Entocycle, a London-based insect farming tech provider, raised €5m in Series A funding. Climentum Capital led, and was joined by Lowercarbon Capital, Teampact Venturesm and Ace & Company. https://axios.link/3Jq9dyP
🚑 VitaDAO, a DAO designed to support longevity science projects, raised $4.1m in token funding from Pfizer Ventures, Shine Capital, L1 Digital and Balaji Srinivasan. https://axios.link/40dsee0
• Baobab, a Berlin-based cyber insurance startup, raised €3m from Augmentum. https://axios.link/3JtMyll
• BibeCoffee, a developer of connected coffee-makers to reduce waste, raised €2.1m. Eleven Ventures led, and was joined by Venture Friends and Uni.Fund. https://axios.link/3YcpWdn
• Secai Marche, a Tokyo-based provider of agricultural supply chain solutions, raised $1.6m in Series A funding from The Agribusiness Investment and Consultation Co., Spiral Ventures Asia Fund I and Beyond Next Ventures. https://axios.link/40aKzbL
• Raylo, a London-based electronic device subscription service, raised £110m in equity and debt. Lenders include NatWest and Quilam Capital. https://axios.link/408ige1
• Saviynt, an El Segundo, Calif.-based provider of identity and access governance solutions, raised $205m from a private credit affiliate of AllianceBernstein. It previously raised $170m in VC funding. https://axios.link/3kVuk22
Private Equity Deals
⚡ ArcLight Capital Partners committed $150m in new equity funding to Elevate Renewable Energy, a company it formed last year to develop utility-scale battery storage resources co-located with existing power infrastructure. www.elevaterenewableenegy.com
• Brookfield Asset Management is in talks to acquire the PE secondaries business of Deutsche Bank's asset management arm, per Bloomberg. https://axios.link/3Yc9ycU
⚡ EIV Capital invested in Intensity Infrastructure Partners, a Tulsa, Okla.-based company that acquires and develops midstream energy infrastructure.
• GI Partners agreed to buy Atlas Technical Consultants (Nasdaq: ATCX), an Austin, Texas-based provider of infrastructure and environmental solutions, for around $1.05b, or $12.25 per share (124% premium over yesterday's closing price). www.oneatlas.com
• Northstar Recycling, an East Longmeadow, Mass.-based portfolio company of Ridgemont Equity Partners, acquired Sonoco Sustainability Solutions, a provider of waste diversion programs, from Sonoco (NYSE: SON). www.northstarrecycling.com
• Slate Hill Partners acquired a minority stake in XO Wealth Management, a Dallas-based registered investment advisor with over $630m in AUM. www.xowealth.com
🚑 Vivo Infusion, a Lakewood, Colo.-based portfolio company of InTandem Capital Partners, acquired CIVIC Infusion, a provider of infusion services in Connecticut and New York. www.mppinfusion.com
Public Offerings
🚑 Structure Therapeutics, a South SF-based developer of G-protein-coupled receptors for chronic diseases, set IPO terms to 9m shares at $13-$15. The Phase 1 biotech would have a $511m fully diluted value, were it to price in the middle, and plans to list on the Nasdaq (GPCR). It has raised over $190m in VC funding from firms like Sequoia Capital China (10.3% pre-IPO stake), Biotechnology Value Fund (9.56%), Eight Roads (8.35%), F-Prime Capital Partners (7.5%) and Qiming Ventures (6.37%). https://axios.link/3HJ0feP
Liquidity Events
• Marqeta, an Oakland-based fintech valued at nearly $3.7b, agreed to buy Power Finance, a co-branded credit card provider, for $223m in cash. Power Finance last fall raised $16m in seed funding co-led by Anthemis and Fin Capital. https://axios.link/3wDUUPA
• The News Movement, a video news startup with offices in London and New York, acquired The Recount, which had raised more than $30m from backers like Foundry Group and USV. https://axios.link/3kUDJHd
🚑 TA Associates is seeking to sell its stake in Indian fertility clinic chain Indira IVF, which could fetch around a $1b enterprise value, per Bloomberg. https://axios.link/3XMOWrI
More M&A
• CropX, an Anaheim, Calif.-based in-soil agricultural analytics startup that's raised $30m in VC funding, acquired Davis, Calif.-based smart irrigation startup Tule, per Axios Pro. https://axios.link/3kVEdNc
• Flight Centre Travel Group (ASX: FLT) agreed to buy London-based luxury travel agency Scott Dunn for A$211m. https://axios.link/40gXeK3
• Tesco (LSE: TSCO) agreed to buy Paperchase, a bankrupt stationary retailer. https://axios.link/3wFSss0
Fundraising
• Adenia Partners, an Africa-focused private equity firm, held a $300m first close on its fifth fund. The total target is $400m. www.adenia.com
• BC Partners is raising $1.25b for its third credit opportunities fund, per Buyouts. https://axios.link/3XW8FoX
It's Personnel
• Sarah Mears Kim joined Centana Growth Partners as a partner. She previously was CFO and chief business officer of Archipelago Analytics, and before that was with Iconiq Capital. www.centanagrowth.com
• AnaCap Financial Partners promoted Nassim Cherchali and Tassilo Arnhold to co-managing partners. www.anacapfp.com
• Neuberger Berman promoted Doug Manor and Matt Wiener to managing directors of private equity. www.nb.com
Final Numbers
Thanks for reading Axios Pro Rata, and to copy editors Mickey Meece and Bryan McBournie! Please ask your friends, colleagues and dodos to sign up.