June 06, 2019
Top of the Morning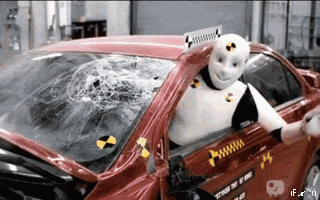 Just 24 hours ago, in this very space, I wrote about how it only feels like busted M&A deals are on the rise. It's still true, per the data, but less so.
Fiat Chrysler last night pulled the plug on its mega-merger with Renault, which had been set to create the world's third-largest automaker.
It brings the value of broken mergers in 2019 up to $245.5 billion, according to Refinitiv. Still well below the $375 billion at this point in 2018, but what was a 50.4% gap yesterday is now down to 34.5%. And that obviously doesn't include any deals poised to be announced, which have been put on hold due to trade disputes (including this inscrutable situation with Mexico).
The Fiat folly can be talked up to a single dirty word: Politics.
The French government, a 15% shareholder in Renault that initially supported the merger, suddenly asked for a delay — just as Renault's board was slated to vote. And, in this particular situation, the 15% represents de facto super-majority voting rights.
So what does France want? Buy-in from Japan, which feels hometown hero Nissan would become the merger's collateral damage. Plus more job protection certainty, a desire that was heightened after GE last week announced plans to lay off 1,000 French workers at a gas turbine manufacturing factory acquired from Alstom. Yellow vests have consequences.
Per Axios' Felix Salmon: "The Japanese government is being as aggressive with Fiat and Renault as it had previously been with Carlos Ghosn, Nissan's former chairman. And the French — along with Fiat — decided they didn't have the appetite for a fight."
• Breaking: Google this morning said it will buy data analytics platform Looker for $2.6 billion.
Why it matters: Google is going full honey badger here, making a big boost to its cloud business just as federal regulators and legislators are launching antitrust investigations into the company.
Looker had raised around $280 million, most recently in late 2018 at a $1.6 billion post-money valuation. Shareholders include Alphabet's CapitalG, plus Kleiner Perkins, IVP, Redpoint Ventures, Premji Invest, Cross Creek Advisors, First Round Capital Meritech Capital Partners, Sapphire Ventures, Redpoint Ventures and PivotNorth.
• ICYMI: Uber shares briefly topped their $45 IPO price during trading yesterday, for the first time since the company went public. They opened right at $45 this morning, and are down slightly as of this writing.
🎧 Pro Rata Podcast digs into the SEC vs. Kik case about crypto "currencies." My guest is Katie Haun, a crypto-focused partner with Andreesen Horowitz who previously was a DOJ prosecutor who led investigations into the Mt. Gox hack and corrupt agents on the Silk Road task force. Listen here.
The BFD
Peloton, the connected fitness company, said that it filed confidential IPO paperwork. No specifics were disclosed, but word is that Goldman Sachs and J.P. Morgan are lead bankers, with plans to price the offering in September.
Why it's the BFD: Because Peloton may be first out of the gate for the post-Labor Day IPO rush, and will confound analyst "buckets." It's a hardware maker that's also a subscription content creator that's also a streaming software company that also does its own last-mile logistics. CEO John Foley is known to prompt cynical chuckles by calling Peloton the next Apple, but it's hard to think of a much better comp.
ROI: Peloton has raised nearly $1 billion, most recently at a $4.15 billion post-money valuation. Investors include Tiger Global, Kleiner Perkins, L Catterton, Grace Beauty Capital, Tugboat Ventures, True Ventures, Bullish, Fidelity, Wellington Management, TCV and Brand Foundry Ventures.
Bottom line: The key metric will be churn, or a supposed lack thereof, but Peloton will still need to convince Wall Street that it's more a media company than a faddish fitness hardware company in the vein of Fitbit and GoPro.
Venture Capital Deals
• Yellowbrick Data, a Palo Alto-based data warehousing company, raised $81 million in Series C funding. DFJ Growth led, and was joined by IVP, BMW iVentures and return backers Next47, Third Point Ventures, Menlo Ventures, Threshold Ventures and GV. http://axios.link/BDq3
• Litify, a New York-based provider of law firm software, raised $50 million in Series A funding from Tiger Global Management. www.litify.com
🚑 Lung Therapeutics, an Austin, Texas-based developer of treatments for serious pneumonia complications, raised $36 million in Series C funding from undisclosed backers. http://axios.link/W3bz
🚑 Carbon Health, a San Francisco-based mobile connected healthcare network, raised $30 million in Series B funding. Brookfield Growth Partners led, and was joined by DCVC and return backers Builders VC, Bullpen Capital, Javelin Venture Partners and Two Sigma Ventures. http://axios.link/Gq5w
• Pratilipi, an Indian storytelling app, raised $15 million in Series B funding. Qiming Venture Partners led, and was joined by Nexus Venture Partners, Omidyar Network India, Shunwei Capital, Contrarian Vriddhi Fund, and WEH Ventures. http://axios.link/72A4
• CellPoint Mobile, a London-based provider of digital payment solutions for airlines, raised £11 million from Toscafund Asset Management. http://axios.link/98Re
• Possible Finance, a Seattle-based subprime consumer lending startup, raised $10.5 million led by Canvas Ventures. http://axios.link/0MdK
Private Equity Deals
• Artisan Design Group, a San Diego-based portfolio company of The Sterling Group, acquired Heritage Carpet & Tile, a provider of design center and installation services for flooring and related products in Southern Florida. www.interiorsbyadg.net
• BDT Capital Partners agreed to buy Lew's Holdings, a Springfield, Mo.-based maker of hunting and fishing gear and accessories, from Peak Rock Capital. www.lews.com
• The Carlyle Group and Germany's DWS are prepping a €3.5 billion takeover bid for British rail and bus firm Arriva, currently owned by Deutsche Bahn, per Reuters. http://axios.link/yFTB
🥃 Hillhouse Capital Management acquired Loch Lomond, a Scottish whiskey producer, from Exponent Private Equity. No financial terms were disclosed, but Bloomberg pegged the price at between $300-$400 million. http://axios.link/9k9A
🚑 LLR Partners acquired CareATC, a Tulsa, Okla.-based operator of on-site employee health clinics. http://axios.link/cvKm
• Marlin Equity Partners acquired Webtrekk, a German provider of marketing analytics and customer intelligence software. www.webtrekk.com
⛽ Northleaf Capital Partners acquired a 49% stake in Odfjell Holdings, a U.S. portfolio of bulk liquid storage terminals, from Odfjell (Oslo: ODF).
• Omnisys, a Dallas-based portfolio company of Moelis Capital Partners, acquired Rx-Net, a Shawnee, Kan.-based provider of automated pricing solutions for pharmacies. www.omnisys.com
• Riverbed Technology, acquired in 2015 for $3.5 billion by Thoma Bravo and Ontario Teachers, is in preliminary talks about reducing its $2 billion debt-load, per Bloomberg. Discussions, including with Vector Capital and Riverbed lender Apollo Global Management, reportedly could include debt refinancing or asset sales. http://axios.link/Me7q
• Thoma Bravo acquired Autodata Solutions Group, a Canadian provider of auto research and software to the auto industry. http://axios.link/Pl92
• Warburg Pincus agreed to buy Pregis, a Deerfield, Ill.-based maker of protective packaging materials, from Olympus Partners. http://axios.link/tquU
Public Offerings
• CrowdStrike, a Sunnyvale, Calif.-based cybersecurity company, increased its IPO price range from $19-$23 to $23-$30. It still plans to offer 18 million shares, but now would have an initial market cap of $5.7 billion, were it to price in the middle (up from $4.1b). The company plans to trade on the Nasdaq (CRWD) with Goldman Sachs as lead underwriter, and has raised over $480 million in VC funding from firms like Warburg Pincus (30.2% pre-IPO stake), Accel (20.2%) and CapitalG (11.1%). http://axios.link/p21Q
🚑 Hansoh Pharmaceutical, a Chinese drugmaker, raised around $1 billion in a Hong Kong IPO, pricing at the top end of its indicative range, per Reuters. http://axios.link/SKI1
Liquidity Events
• Mid Europa Partners agreed to sell Serbian mineral water and non-alcoholic beverages company Knjaz Miloš to a joint venture between PepsiCo (Nasdaq: PEP) and Karlovarské Minerální Vody. http://axios.link/TREM
More M&A
• Alibaba (NYSE: BABA) and Russian sovereign wealth fund RDIF each will invest $100 million in a Russian joint venture that includes Internet and e-commerce assets. http://axios.link/wVQP
Fundraising
• Advent International raised $17.5 billion for its ninth flagship private equity fund. www.adventinternational.com
• L Catterton has raised at least $1.3 billion for its third Asia-focused fund, per PE International. http://axios.link/aQgi
• Pacific Equity Partners, an Australian buyout firm, is nearing a A$2.5 billion final close on its sixth fund, per Australian Financial Review. http://axios.link/whKD
🚑 Third Rock Ventures, a Boston-based life sciences VC firm, raised $770 million for its fifth fund. www.thirdrockventures.com
It's Personnel
• Rahm Emanuel is joining investment bank Centerview Partners as a Chicago-based senior counsel. He previously was mayor of Chicago, and also served as a congressman from Illinois and as President Obama's first White House chief of staff.
Final Numbers
Context: Walmart CEO Doug McMillon yesterday urged Congress to increase the federal minimum wage, saying that the nationwide standard of $7.25 per hour is "lagging behind."
McMillon made the comments during the retailer's annual shareholder meeting, where he also cited how Walmart last year increased its starting wage to $11 per hour.
But then Sen. Bernie Sanders also spoke at the shareholders meeting, calling $11 per hour "starvation wages."
Go deeper: Labor's shrinking share of profits
🙏 Thanks for reading Axios Pro Rata. Please ask your friends, colleagues and baristas to subscribe by going here.