Axios Pro Rata
August 26, 2023
Happy Saturday!
Today's Smart Brevity™ count is 869 words — a 3½-minute read.
1 big thing: Sizing up startup rocket ships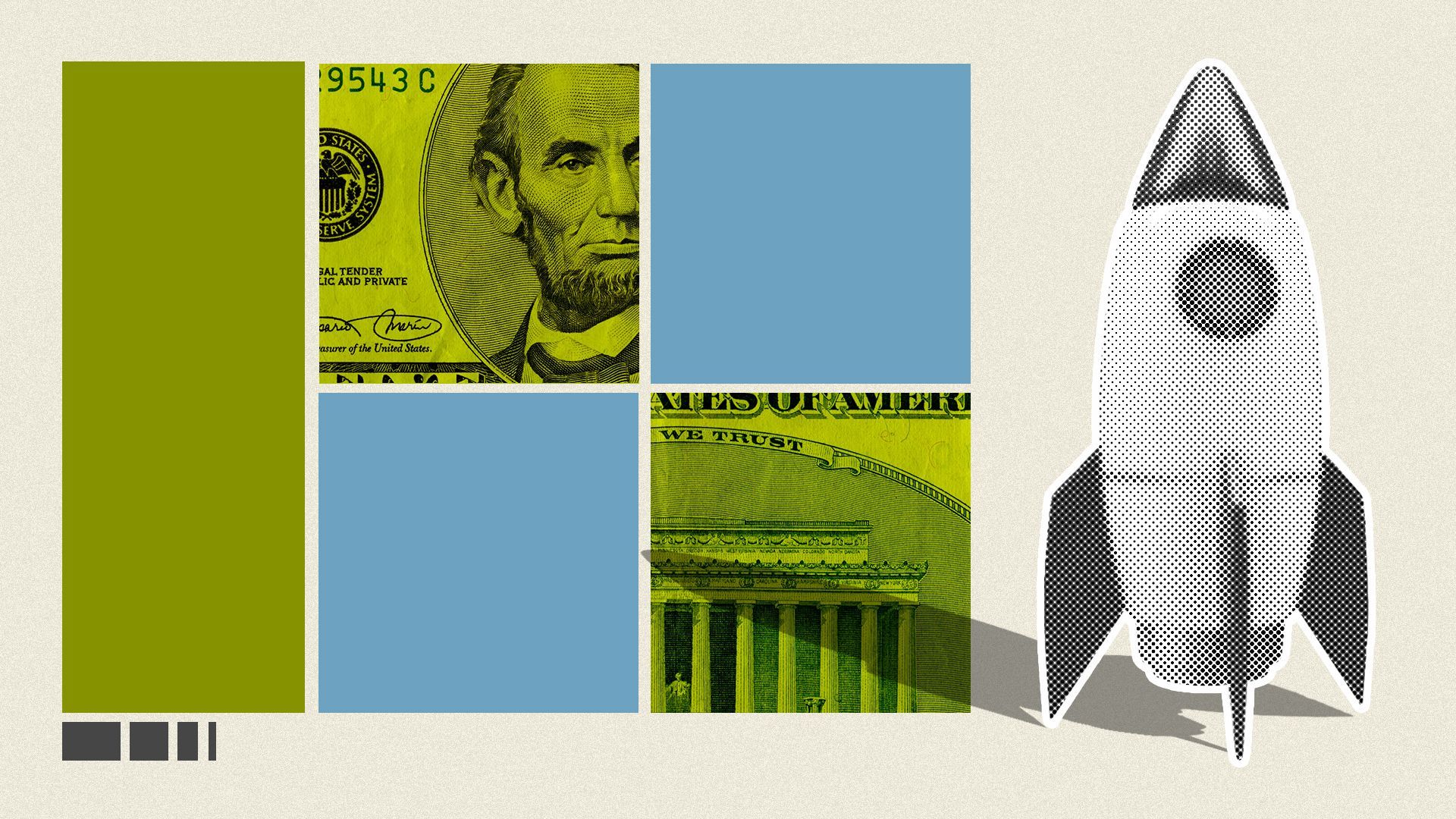 It's been a rough go for the startup industry over the past 18 months — but now can also be a great time for workers to grab a seat on a rocket ship.
Driving the news: Prospect, a startup that's raised $1 million in funding from Construct Capital and angel investors, is building a data-based tool it says can help workers figure out where they're most likely to maximize their equity returns in venture-backed startups.
The big picture: Big public technology companies' stocks — long seen as a safe way to accumulate a very comfortable nest egg as an employee — took a huge hit in the turmoil of last year's rout in tech stocks.
What they're saying: Choosing a startup job is "fundamentally an investment decision, but most employees don't have the tools for that," Prospect co-founder and CEO Billy Gallagher tells Axios.
The company is partly inspired by Gallagher's own job search in 2018. After stints in tech journalism, venture capital, and writing a book, he decided to try his hand at a startup.
Through online research and conversations with friends and investors in Silicon Valley, he made a list of about 20 companies and ultimately joined Rippling, then about a year old.
How it works: Prospect is building out a model whose main purpose is to show job seekers the potential upside of employee equity at various startups, for a typical four-year-vesting period. It also has a rudimentary calculator that can parse job offers a candidate uploads.
It's using data from sources like Pitchbook, a company headcount provider, news articles, and even directly from some companies.
Prospect's model uses factors like a company's investors, funding, pace of headcount growth, revenue, user and customer growth, among others to predict the value trajectory of employee equity.
It plans to eventually charge employers for helping them recruit, and possibly job seekers as well.
Between the lines: Similarly to VCs, Prospect believes that making significant money via startup equity isn't as much of a crapshoot as some say.
Past the seed stage, a company's success becomes more predictable, argues Gallagher.
That's also why the idea of betting on the most promising startups as an employee isn't novel. For example, a Stanford University student in 2014 put out a list of "breakout" startups, which has been updated annually.
And there's then-Google CEO Eric Schmidt's famous words to Sheryl Sandberg when she was considering leaving politics to join the company in 2001: "If you're offered a seat on a rocket ship, get on, don't ask what seat."
Yes, but: Whether an employee's stock options will turn into life-changing money someday still depends on variables like the size of the equity grants they get, whether they fully vest (and exercise) their stock, and so on.
Even VCs don't always pick right.
And Gallagher's list in 2018 had some misses — like Quibi, the mobile-only video subscription streaming service that raised $1.75 billion in funding and shut down just six months after its debut.
The bottom line: This could be a good time to "buy the dip" as a startup employee.
"The people this resonates with are those who have worked at a successful startup before," says Gallagher.
2. Zooming in: Employee equity comp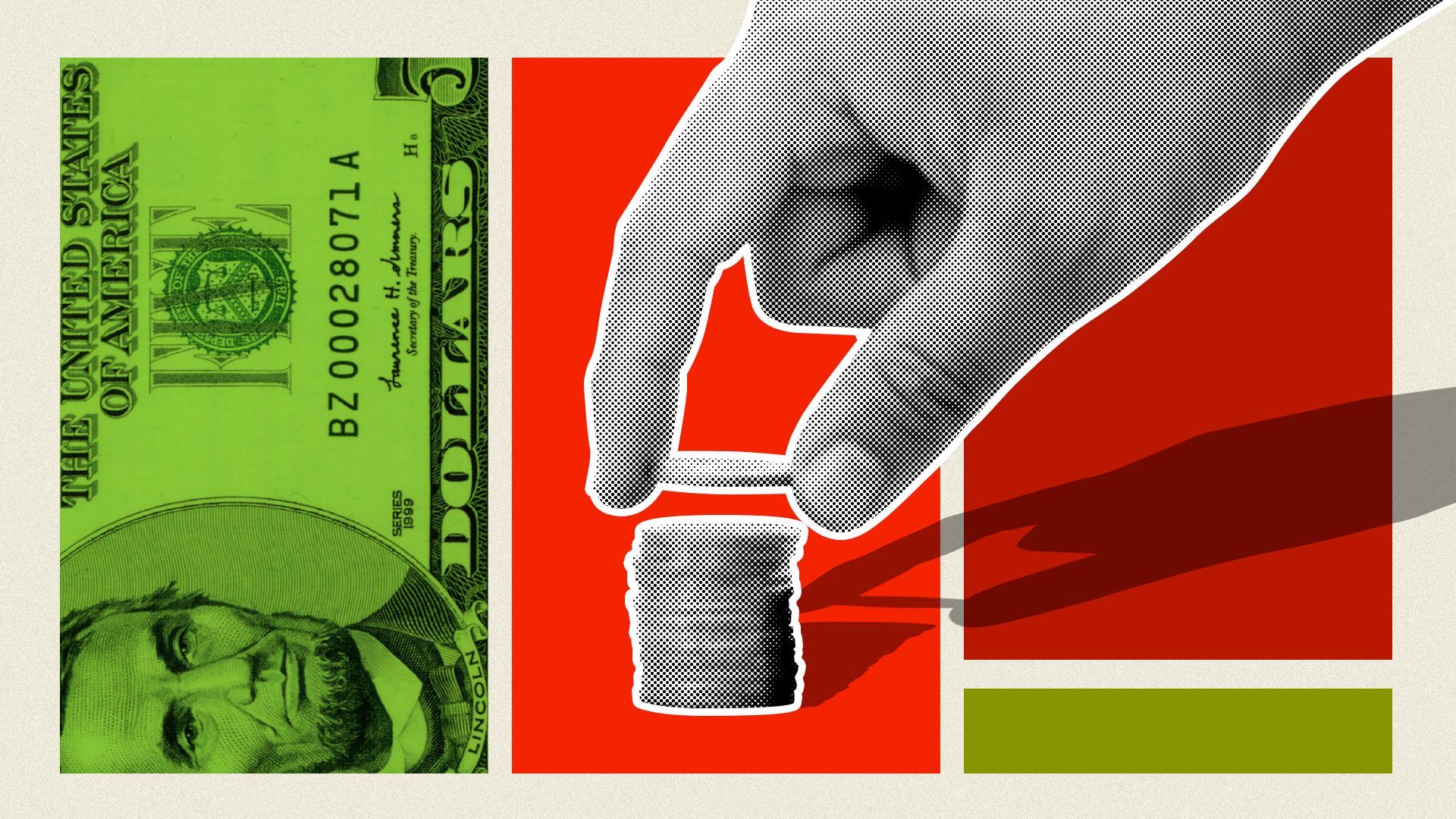 With more conservative (or as some would say, "sane") startup valuations, it can be a good time to get in at a lower "entry price" as an employee — but it's not exactly a free-for-all all either.
Zooming in: Not only has hiring been down this year compared to 2022, but employee equity packages are down as well, according to equity management software company Carta.
In fact, the equity portion of startup compensation packages declined more than cash salaries did from the first quarter to Q2 of this year (9% versus 1%), head of insights Peter Walker tells Axios.
By the numbers:
New hires (who are granted equity) across Carta companies in January 2022: 68,562
New hires (who are granted equity) across Carta companies in January 2023: 38,250
In Q2 of 2023, only 26% of startup workers exercised their stock options, the lowest quarter in the past five years — and tied for Q2 in 2020.
There's also been a significant spike in options repricing in the last three quarters, though that remains a rare benefit for startup employees. Only about 200 companies did that last quarter, according to Walker.
Between the lines: Tighter compensation packages compared to the recent boom times suggest that "given the slow pace of hiring, during the negotiation, the candidate doesn't have as much leverage," he says.
In contrast, when there's an abundance of startup funding, it's reflected in employee compensation and headcount growth.
The bottom line: The savviest of startup workers will be able to take the most advantage of this market.
📚 Due Diligence
🧩 Trivia
Speaking of Instacart… in lieu of trivia this week, send me your thoughts on the company's IPO filing – are you surprised by the business? Why or why not?
🧮 Final Numbers
Thanks for reading! And to Javier E. David and Carolyn DiPaolo for editing. See you Monday for Pro Rata's weekday programming, and please ask your friends, colleagues, and startup workers to sign up.