Axios Pro Rata
April 20, 2018
Greetings from New Orleans, where I'm in town to moderate a discussion on the future of urban philanthropy (plus eat a lot of grilled oysters). Also, a reminder that we've got a live event in Chicago on Monday morning, including Mike Allen's interview of Mayor Rahm Emanuel. RSVP here.
Top of the Morning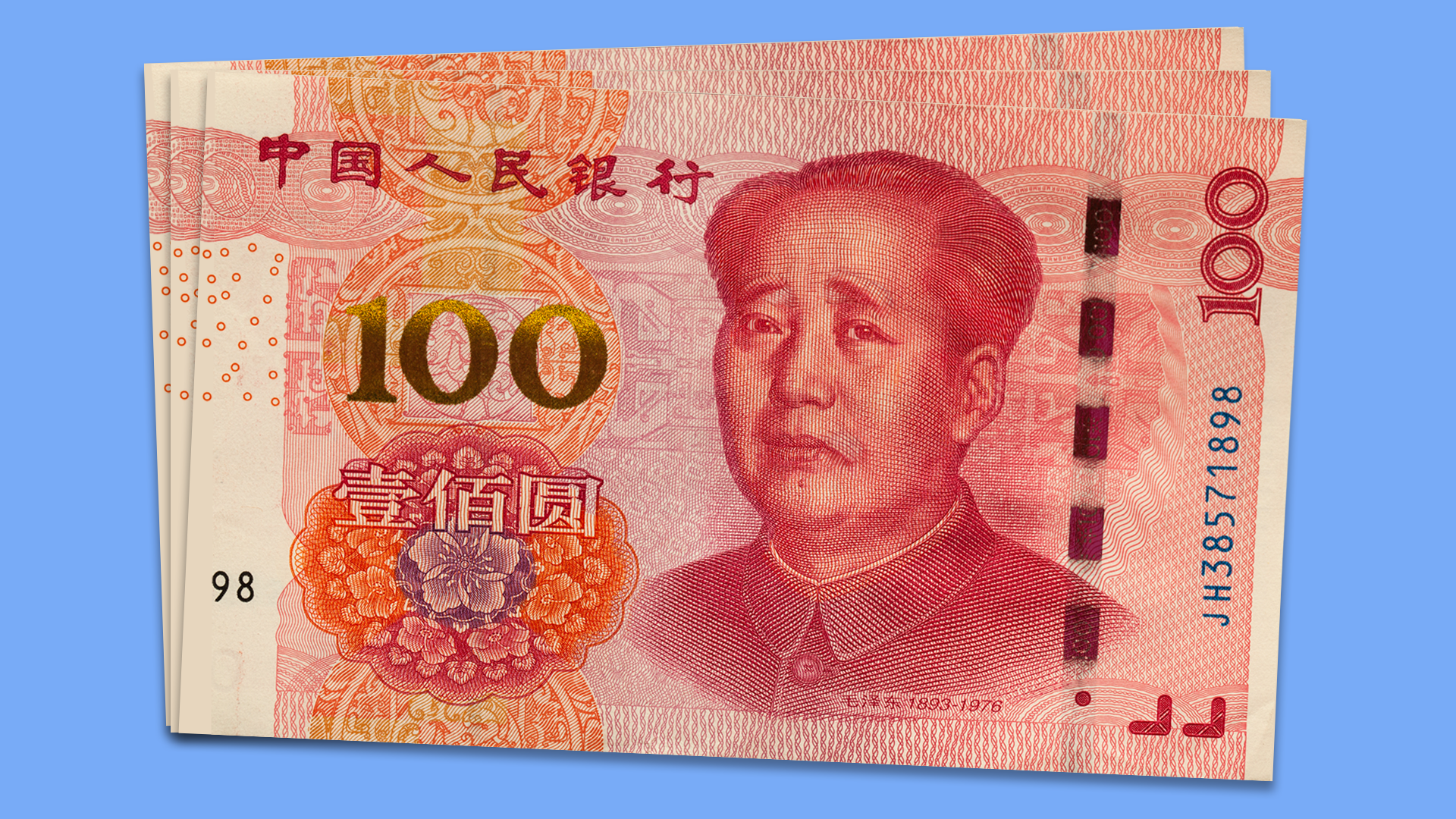 Congress is currently working on legislation that could theoretically prevent a Silicon Valley-based VC firm from investing in a Silicon Valley-based startup. It could also stop a New York-based private equity firm from acquiring an Indianapolis-based tech company.
No, none of this is intended. But that's the thing about trade wars: They can come with a whole slew of unintended consequences.
At issue is the CFIUS fix bill being pushed by Sen. John Cornyn (R-TX), with bipartisan support in both chambers and from the White House. In its current incarnation, it could prevent U.S. investment funds from investing in sensitive U.S. tech companies (think semiconductors, cybersecurity, etc.), so long as those funds have Chinese limited partners.
Investment industry trade groups are working to gain support for carve-outs, arguing that most of these limited partners are passive. And that's gaining some traction in the House, but less in the Senate (so far). Treasury just seems to want a bill done, so it's fairly agnostic.
Complication: VC funds are currently exempt from most SEC reporting requirements, while PE funds could be heading there thanks to some Dodd-Frank rollbacks (and SEC budget cuts). So how would CFIUS even know if a fund had Chinese LPs, or what percentage of the fund they hold (let alone if they have any control)?
🛴 The *other* Travis: Kia digs into e-scooter company Bird, and how its CEO Travis VanderZanden is borrowing from Uber's early playbook.
• Final score: ESPN's Darren Rovell yesterday tweeted: "Sources: MLB, NBA have begun discussions with DraftKings & FanDuel to exit their equity positions; both leagues will remain partners with their respective companies."
MLB has a small stake in DraftKings, while the NBA has a larger piece of FanDuel.
Got to think this is related to an upcoming Supreme Court ruling that could pave the way for legalized sports betting beyond Nevada, and how NBA Commissioner Adam Silver recently said that his league would want a 1% rake on all wagers related to his league. As one source said to me: "These leagues move in packs when it comes to investment decisions."
• Dry powder mountain: The Blackstone Group yesterday said that it had $93 Billion of committed but un-invested capital at the end of Q1, the largest segment being private equity with $34.7 billion.
• New team: John Hamer and Kiersten Stead have left Monsanto Growth Ventures, where they comprised the entire investment team, in order to become general partners on a new "AI meets bio" fund from Silicon Valley venture firm DCVC. The fund target is $250 million, per an SEC filing.
The BFD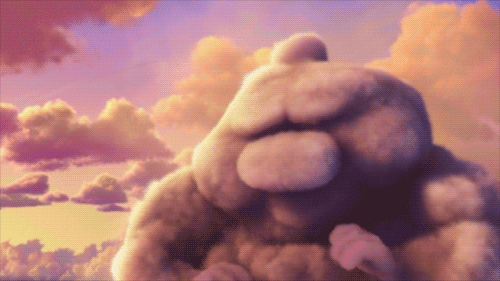 Pivotal Software, a cloud-native app development platform majority-owned by Dell Technologies, raised $555 million in its IPO. The company priced 37 million shares at $15 (middle of range), for a fully-diluted market cap of around $4.3 billion. It will trade on the NYSE under ticker PVTL, while Morgan Stanley was lead underwriter.
Why it's the BFD: Because this is further indication that Wall Street will overlook enterprise tech unprofitability, so long as losses are narrowing.
Other shareholders include Ford Motor Co. and Microsoft.
Bottom line: "Pivotal's primary software allows the software developers and IT workers at big companies—in particular, companies with antiquated and siloed software development and IT teams—to work more like agile developers, who can use open-source software and public clouds, despite potential concerns about security risks because those resources aren't private enough." David Holley, Xconomy
Venture Capital Deals
• Saviynt, a Los Angeles-based provider of identity governance and administration solutions, raised $40 million in Series A funding from Carrick Capital Partners. www.saviynt.com
• ShapeWays, a New York-based online marketplace for 3D printing services, raised $30 million in Series E funding led by Lux Capital. http://axios.link/pPLk
• Zimplistic, a Singapore-based kitchen robotics startup, raised US$30 million in Series C funding co-led by Credence Partners and EDBI. http://axios.link/Kiax
• Rare Bits, a marketplace for crypto-goods (yes, including cryptokitties), raised $6 million in funding. Spark Capital led, and was joined by First Round Capital, Craft Ventures and SV Angel. http://axios.link/kWYc
• TheWaveVR, a music and art creation VR startup, raised $6 million in Series A funding. RRE Ventures led, and was joined by Upfront Ventures, KPCB, GC VR Gaming Tracker Fund and The VR Fund. http://axios.link/xbCA
• Scriptation, a Malibu, Calif.-based film and TV script reader and annotation app, has raised funding from individual angels like actor Rob Morrow and producer Kenya Barris. www.scriptation.com
Private Equity Deals
• Atria Wealth Solutions, a New York-based wealth management company backed by Lee Equity Partners, has agreed to acquire Cadaret Grant, a Syracuse, N.Y.-based broker-dealer with more than $23 billion in AUM. http://axios.link/bloH
🍾 Codorniu, a Spanish maker of cava sparkling wine, has rejected a takeover offer from The Carlyle Group, but said it is open to a possible minority investment by either Carlyle or another outside party. http://axios.link/Yf8s
🚑 Fortis Healthcare, an Indian hospital group, has narrowed its takeover suitors down to Manipal Group (backed by TPG) and a joint bid from Hero Enterprises and Dabur India, per the Nikkei daily. Out of the running are Malaysia's IHH Healthcare and China's Fosun Intrernational. http://axios.link/R9zB
🚑 Waud Capital Partners has created Pharmacy Partners, a new acquisition platform focused on the specialty pharma market. It will be led by Sean Donnelly, former president of Express Scripts' commercial division. www.waudcapital.com
Public Offerings
• Diamond Resorts, a timeshare company owned by Apollo Global Management, has filed confidentially for an IPO, per the WSJ. http://axios.link/jH29
🚑 Surface Oncology, a Cambridge, Mass.-based immuno-oncology company, raised $108 million in its IPO. The company priced 7.2 million shares at $15, compared to plans to offer 6 million shares at $13-$15. It will trade on the Nasdaq under ticker SURF, while Goldman Sachs served as lead underwriter. Shareholders include Atlas Venture (23% pre-IPO stake), Novartis (16%), Eli Lilly (16%), NEA (16%) and F-Prime Capital Partners (10%). http://axios.link/jAC9
• Vrio, an AT&T-owned provider of digital entertainment services in South America, indefinitely postponed an IPO that had been designed to raise upwards of $653 million. The only reason given was "current market conditions." Vrio had planned to trade on the NYSE with Goldman Sachs as lead underwriter, and reports $48 million of net income on over $5.5 billion in revenue for 2017. http://axios.link/5HWn
Liquidity Events
🐟 Bain Capital, Lion Capital and HPS Investment Partners have hired Stamford Partners to find a buyer for Young's Seafood, a British frozen foods manufacturer that could fetch 300 million, per The Telegraph. http://axios.link/0lrR
• Eventbrite has acquired Ticketea, a Spanish events discovery and ticketing platform that had raised over $5 million in VC funding from firms like Seeya Ventures. http://axios.link/BzM7
• Great Hill Partners is listening to takeover offers for Ascenty, a Brazilian data center operator that could fetch around $1 billion, per Bloomberg. http://axios.link/olzZ
• Square (NYSE: SQ) has acquired Zesty, a San Francisco-based corporate catering startup that had raised over $20 million from firms like Forerunner Ventures, Founders Fund and Index Ventures. http://axios.link/iKsT
• Transunion (NYSE: TRU) has agreed to acquire Callcredit, a British credit reference agency, from GTCR for £1 billion in cash. http://axios.link/cx7F
More M&A
• Alibaba Group (NYSE: BABA) has acquired Hangzhou C-SKY Microsystems, a Chinese maker of embedded CPU cores. http://axios.link/I9uC
• Connecticut Water Service (Nasdaq: CTWS) rejected a $748 million takeover offer from Eversource Energy (NYSE: ES), and instead continues to favor an agreed-upon all-stock merger with SJW Group (NYSE: SJW). http://axios.link/mxtn
⛽ HSBC said it will no longer finance construction of new coal-powered power plants, new Arctic oil-and-gas projects nor new Canadian oil sands projects.
• Jana Partners disclosed a 9.1% stake in Pinnacle Foods (NYSE: PF), and said that it would seek talks on a variety of topics that would include a possible company sale. http://axios.link/1VfN
• Lambert, Edwards & Associates has acquired financial PR firm Owen Blicksilver Public Relations. www.blicksilverpr.com
Fundraising
• Dawn Capital, a UK-based early-stage VC firm, has closed its third fund with £165 million. http://axios.link/SpR3
• Red Sea Ventures of New York is raising up to $50 million for its second fund, per an SEC filing. www.redseaventures.com
It's Personnel
• Laura Coquis has stepped down as head of investor relations for BC Partners, per PE News. http://axios.link/lT14
• Jonathan Lavine of Bain Capital has been elected co-chair of Columbia University's Board of trustees, effective in September. www.columbia.edu
Final Numbers