Axios Pro Rata
February 06, 2020
🎧 Pro Rata Podcast digs into the troubles at iconic retailer Victoria's Secret, including reports of executive misogyny, which have led it to consider a sale to private equity. Listen here.
Top of the Morning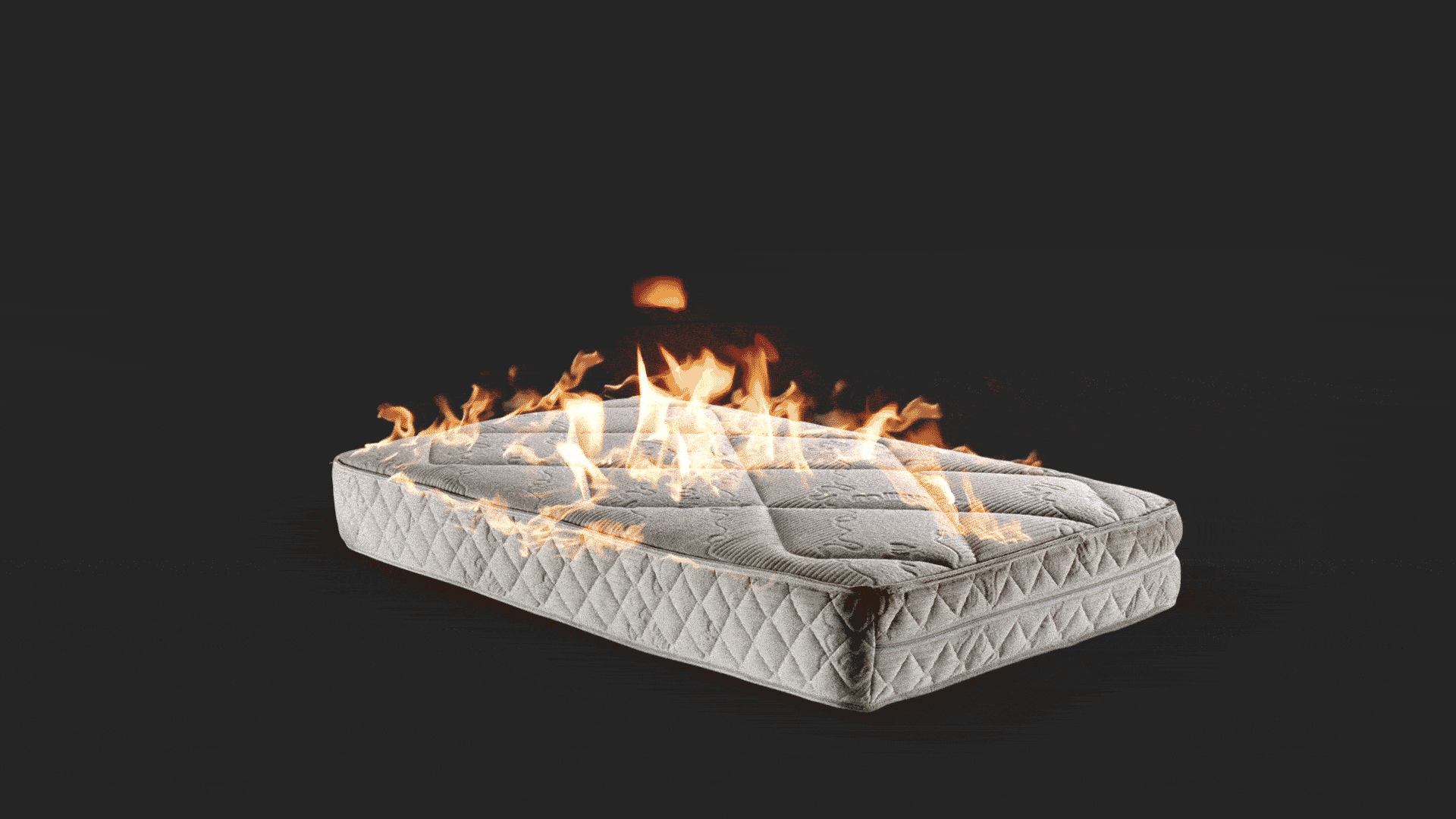 Casper Sleep, the mattress retailer that was valued at more than $1 billion by venture capitalists, last night priced its IPO at the bottom of an already-slashed price range.
Yes, this went just about as badly as most of us thought it would.
No, it shouldn't be used as an avatar for the broader DTC or IPO markets.
Bad bed: Casper originally filed to price shares at between $17-$19, which already signaled a valuation haircut. Then it cut the range to $12-$13, with insiders NEA and IVP agreeing to buy around 10% of the float (a very unusual move for VCs, outside of biotech).
It ended up pricing at just $12 per share, for an initial market cap of $476 million and a fully-diluted value of around $547 million.
History: Casper held sales talks in 2017 with Target. What happened next depends on who you talk to. One version is that Casper bailed after Target came in about $100 million short of its $1 billion asking price. Another version is that Target never formally bid, after concluding it was uncomfortable with owning a long replacement cycle product that takes up lots of floor space.
Target did end up making a minority investment, either because it still thought Casper had upside (version #1) or as a make-good (version #2).
Market matters: This is an unprofitable consumer product company whose fluffy IPO prospectus seems implies it discovered that sleeping people like to have buffers between themselves and the floor. It has a ludicrously generous return policy that mainly benefits landfill owners, and doesn't break out its non-mattress product sales.
Casper also has tons of competition ⁠— from the high end to low end, upstart to incumbent. One of those upstart rivals, Purple, has slightly higher annual revenue and a market cap just north of $700 million.
Bigger picture: Casper began life as a direct-to-consumer company and, like many other DTC startups, has expanded into physical retail (both third party and its own branded stores). But that's where many of the similarities end.
As Target realized, mattresses have very long replacement cycles. Even if you love your Casper mattress, chances are you don't plan to buy another one for years (maybe even a decade). It's more like luggage than shoes or makeup, let alone like software.
That's why Casper has worked to expand its product line into peripherals that range from bed-sheets to CBD gummies (to help you sleep). But Casper's decision to not provide data into how these other offerings have fared is not encouraging.
On the broader IPO front, two other companies this morning will list after pricing at the top of their range.
Bottom line: Conventional wisdom was right, but too much extrapolation would be wrong.
The BFD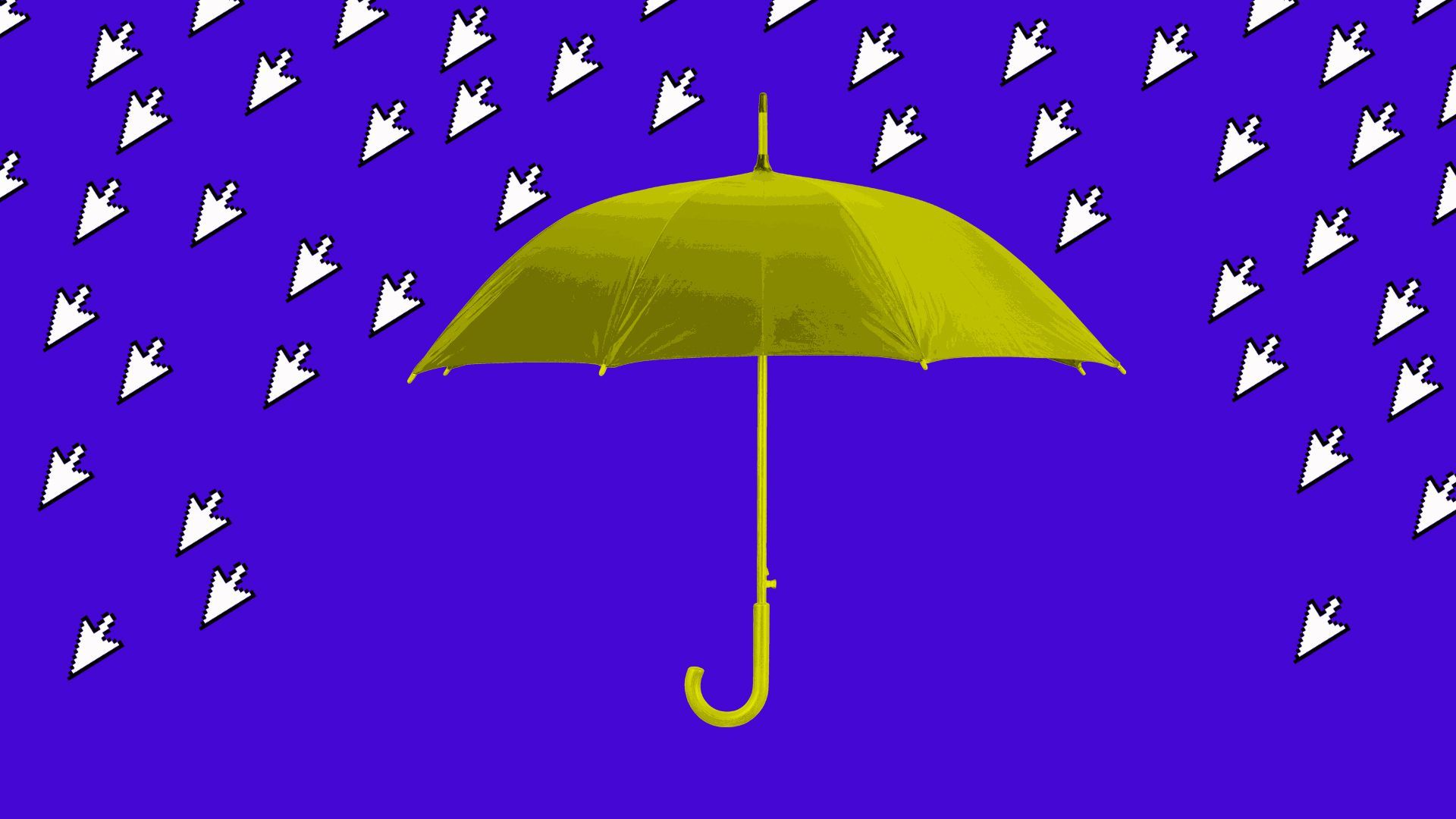 Advent International agreed to buy Forescout Technologies (Nasdaq: FSCT), a San Jose, Calif.-based device visibility and control company, for $1.9 billion.
Why it's the BFD: Because the third time is a charm for Advent, which last year tried to buy Symantec and, when that failed, unsuccessfully tried to buy its consumer business (now known as Norton LifeLock). Each of those bids was fronted by former Symantec CEO Greg Clark, now managing partner at Crosspoint Capital, who is participating with Advent on its Forescout deal.
Details: Advent will pay $33 per share, or around a 30% premium to Forescout shares before reports that it was seeking a buyer. Initial sale process reports came last October, after Corvex Management and Jericho Capital Asset Management disclosed a 14.5% combined stake and said they'd push for changes.
Bottom line: Private equity continues to be on a cybersecurity binge, and activist investors keep capitalizing on software campaigns.
Venture Capital Deals
• HouseCanary, a San Francisco-based home valuation company, raised $65 million in Series C funding co-led by Morpheus Ventures, Alpha Edison, and PSP Growth. www.housecanary.com
• Cepton Tech, a San Jose, Calif.-based developer of LiDAR solutions, raised over $50 million in Series C funding led by Japan's Koito Manufacturing. http://axios.link/sbUW
• Aiven, a Finnish cloud data platform, raised $40 million in Series B funding. IVP led, and was joined by Earlybird VC and Lifeline Ventures. http://axios.link/nDL7
🚑 Azafaros, a Dutch biotech focused on lysosomal storage diseases, raised €25 million in Series A funding. Forbion led, and was joined by BioMedPartners and BioGeneration Ventures. www.azafaros.com
• Rad Power Bikes, a Seattle-based e-bike brand and retailer, raised $25 million co-led by Vulcan Capital and Durable Capital Partners. http://axios.link/zQ2f
🚑 Lunaphore, a Swiss developer of equipment for cancer research and tissue diagnostics, raised around $23.6 million in a first close of its Series C round. Japan's PHC Holdings led, and was joined by return backers Redalpine Venture Partners, Occident and Alpana Ventures. www.lunaphore.com
• Limehome, a Munich-based designer apartment rental startup, raised €21 million. Lakestar led, and was joined by fellow return backers HV Holtzbrinck Ventures and Picus Capital. www.llimehome.de
• Paystand, a Scotts Valley, Calif.-based commercial payments platform, raised $20 million in Series B funding from DNX Ventures, Battery Ventures, Epic Ventures, Commerce Ventures, Wildcat Ventures, and return backers Leap Global Partners and BlueRun Ventures. www.paystand.com
• Foxtrot, a Chicago-based online convenience store, raised $17 million. Imaginary Ventures and Wittington Ventures co-led, and were joined by Fifth Wall, Lerer Hippeau, Revolution's Rise of the Rest Seed Fund, M3 Ventures, The University of Chicago, Collaborative VC, Wasson Enterprise, Bluestein Associates, and Barshop Ventures. http://axios.link/VfxV
• Houwzer, a Philadelphia-based real estate brokerage, raised $9.5 million in Series A funding. Edison Partners led, and was joined by GO Philly Fund, Chestnut Street Ventures, Admiral Capital Group, and Ira Lubert. http://axios.link/y4zp
• Dot, an Indian offline-to-online commerce and fintech platform for physical retailers, raised $8 million in seed funding. PayU led, and was joined by Info Edge Ventures. http://axios.link/4Y8P
• Maven Machines, a Pittsburgh-based fleet management and dispatching startup, raised $7 million in Series A funding. Allos Ventures led, and was joined by Hearst Ventures, Riverfront Ventures, and Great Oaks VC. http://axios.link/DfdM
• Moteefe, a British ecommerce platform for on-demand production of merchandise, raised $5 million in Series A funding from Gresham House and Force Over Mass Capital. http://axios.link/81Ba
• TextUs, a Boulder, Colo.-based business texting startup, raised $5 million in Series B funding from return backers like Blossom Street Ventures. http://axios.link/Aq1N
• Laka, a London-based cycling insurance startup, raised $4.7 million co-led by LocalGlobe and Creandum. http://axios.link/masA
Private Equity Deals
🚑 Apollo Global Management is in talks to buy Swiss drugmaker Covis Pharma from Cerberus Capital Management for more than $700 million, per Bloomberg. http://axios.link/xGCC
• Bain Capital agreed to buy a control stake in Italian IT services firm Engineering from Apax Partners, with Reuters reporting an enterprise value of around €1.6 billion. http://axios.link/cMYD
Public Offerings
🚑 Beam Therapeutics, a Cambridge, Mass.-based developer of genetic medicines via base editing, raised $180 million in its IPO. The pre-revenue company priced 10.6 million shares at $17, versus original plans to offer 6.3 million shares at $15-$17. It has an initial fully-diluted value of $906 million, will trade on the Nasdaq (BEAM), and used JPMorgan as lead underwriter. It had raised $220 million in VC funding from firms like Arch Venture Partners (23% pre-IPO stake, F-Prime Capital (19.4%), Hillhouse Capital (7.4%), Redmile Group, Cormorant Asset Management, GV, Altitude Life Science Ventures, Eight Roads Ventures and Omega Funds.
🚑 PPD, a Wilmington, Del.-based pharma contract research group owned by The Carlyle Group and Hellman & Friedman, raised $1.62 billion in its IPO. Thr company priced 60 million shares at the top of its $24-$27 range, for an initial market cap of $9.16 billion. It will trade on the Nasdaq (PPD) and used Barclays as lead underwriter. http://axios.link/fy5g
🚑 Schrödinger, a New York-based platform for life sciences and materials research, raised $202 million in its IPO. The company priced 11.9 million shares at $17 (above $14-$16 range), for an initial market cap of $1 billion. It will trade on the Nasdaq (SDGR), used Morgan Stanley as lead underwriter, and reports a $262,000 net loss on around $60 million in revenue for the first nine months of 2019. Shareholders include David Shaw and the Bill & Melinda Gates Foundation. http://axios.link/PNwP
More M&A
• Axa (Paris: AXA) is in talks to sell its central and eastern European operations to Austria's Uniqa Insurance Group, per Bloomberg. http://axios.link/g342
• HNA Group of China has resumed efforts to sell airport luggage handler Swissport, per Reuters. http://axios.link/LyTg
🚑 Mubadala is in talks to buy a 42% stake in UAE-based healthcare group UEMedical from Jadwa Investment Co., per Bloomberg. http://axios.link/1yGe
🥜 Nestle agreed to invest another $200 million in Aimmune Therapeutics (Nasdaq: AIMT), shortly after the drugmaker won U.S. regulatory approval for a peanut allergy therapy. http://axios.link/6wgM
• SAIC (NYSE: SAIC) agreed to buy the U.S. federal business of Unisys (NYSE: UIS) for $1.2 billion. www.saic.com
It's Personnel
• Sam Teller has joined Valor Equity Partners as a partner, and head of a new Los Angeles office. He previously spent five years as Elon Musk's chief of staff at Tesla, SpaceX, and The Boring Company.
• Teiki Benveniste left Macquarie Group to launch an Australia business for Ares Management. www.aresmgmt.com
• Rob Deutschman joined investment bank FocalPoint Partners as a managing director. He previously was vice chair of Cappello Group. www.focalpointllc.com
🏀 Andre Iguodala, an NBA player who was just traded to the Miami Heat, joined Comcast Ventures' Catalyst Fund as a venture partner. www.cvcatalyst.com
• Bob Linscott joined Wynnchurch Capital as an operating partner. He previously was VP of operations for Fluke Corp. www.wynnchurch.com
• Rahul Vohra (Superhuman CEO) and Todd Goldberg (Eventjoy founder) raised $7 million for a seed fund. http://axios.link/trC9
Final Numbers: Private company secondaries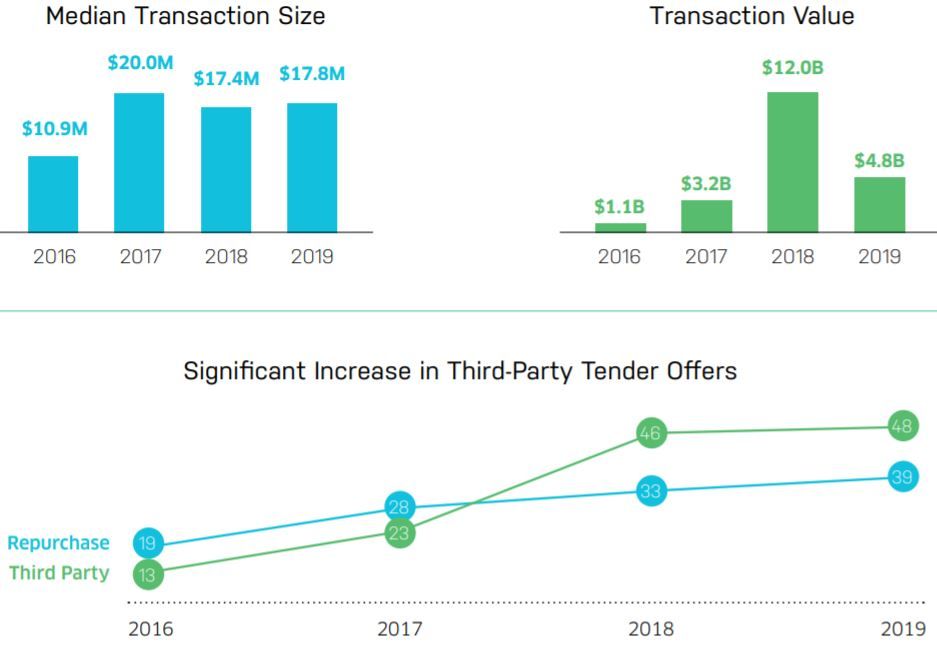 🙏 Thanks for reading Axios Pro Rata! Please ask your friends, colleagues, and sound sleepers to sign up.