Axios Pro Rata
January 13, 2023
Top of the Morning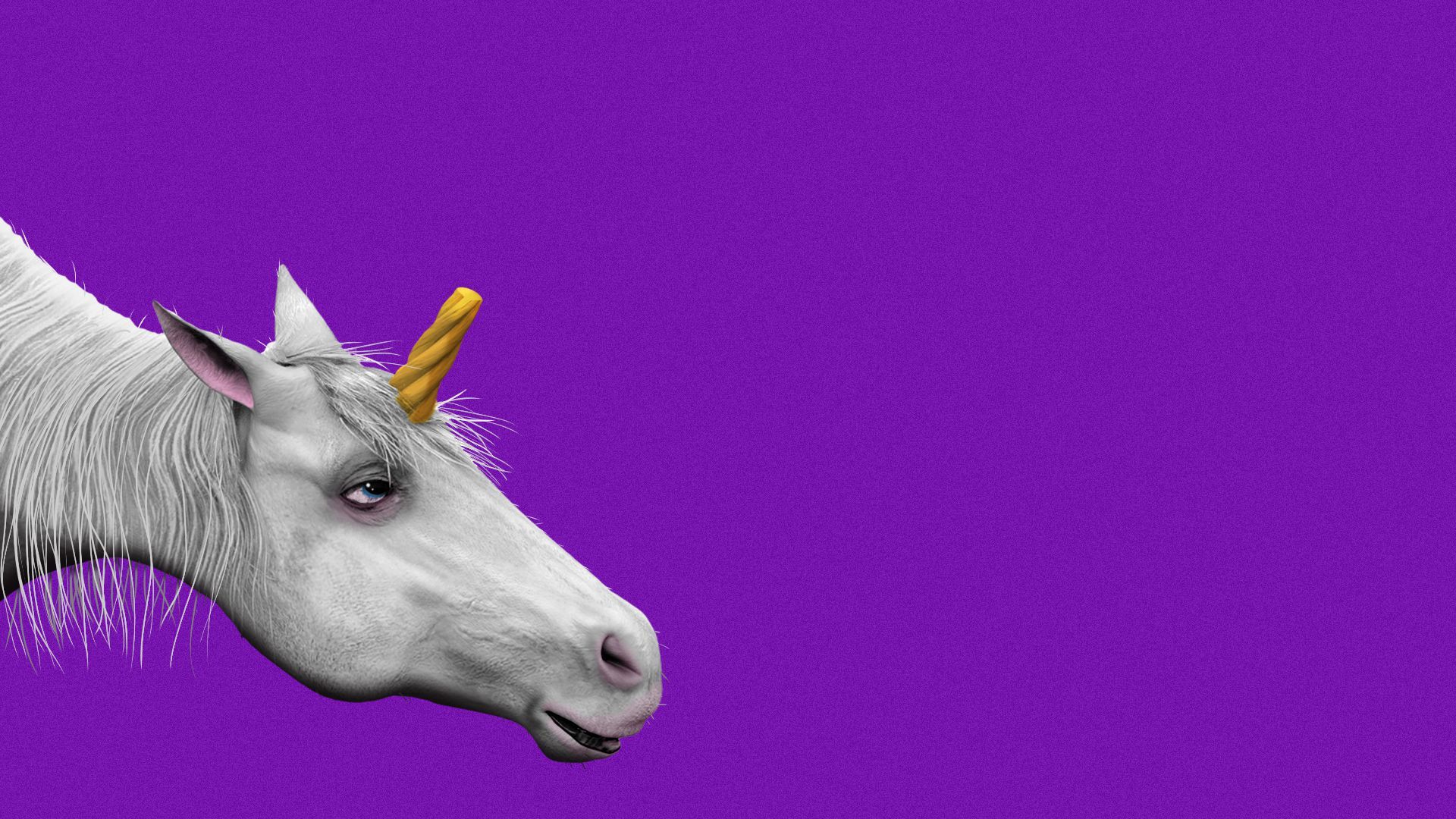 Today's column didn't quite come together in time, so some quick notes as we head into the long weekend...
Unicorn tears: Discounts on secondary sales of private company stock deepened to 44.4% in December, from 41.8% in November, according to a new report from Hiive Markets.
It adds that the five most active names on its platform for December were Addepar, Discord, Flexport, Alloy and Stripe.
Notable are several companies on the larger list that are trading at discounts to where they raised money in 2022, after the macro markets already had begun to soften.
Also, in case you missed it, Stripe has again cut its internal valuation. That puts it 40% lower than its peak, or $63 billion, although the $24.71 share prices remains higher than either the average bid or ask prices in the Hiive report (disclaimer: 409a valuations are almost always lower than what outside investors are paying).
Unconventional wisdom: JPMorgan CFO Jeremy Barnum this morning took a flamethrower to those blaming M&A sluggishness on Wall Street.
"Terms [on leveraged loans] are better. And pricing is better. There's a bit of a narrative that activity in them needs to overcome overhang. I'm not convinced that's true," Barnum said during the bank's quarterly earnings call. "The system has the capacity to handle the risk. We're wide open for business, and not particularly concerned about the overhang."
Getting Frank: Barnum and Jamie Dimon did get asked about the Frank debacle, although they kind of brushed it off and the questioner didn't follow up.
Dimon said he remains "quite comfortable" with the bank's M&A strategy, while acknowledging that Frank "was a huge mistake."
My understanding of the situation is that JPMorgan likely would have let the entire thing slide under the rug, had Frank founder Charlie Javice not sued first.
The bank is not commenting on why it didn't also sue any Frank directors, such as Apollo Global Management CEO Marc Rowan. But I'm going to keep asking.
Mouse matters: Nelson Peltz's proxy fight with Disney seems to be largely about egos — both Peltz's and Bob Iger's — but it's also about M&A.
Peltz is peeved at Iger for his 21st Century Fox blockbuster and failed flirtation with Sky, arguing that both suggest Disney needs more deal discipline.
At the same time, he wants Disney to exercise its option to buy the remaining one-third stake in Hulu, although that's an issue that COmcast also could force. Whether or not Peltz gets on Disney's board, it will be interesting to watch if he pushes for divestitures, such as ABC.
No word yet on if Peltz is excited about Loki's second season.
Fee follies: Alignment of interests is what binds general partners to limited partners. Or at least that's what everyone tells themselves (and tells regulators).
And that's proven true even with a sinkhole like FTX. Except… well, except general partners still got paid fees on capital commitments that eventually flew to The Bahamas. Paid for things like due diligence.
There's not a strong legal case to be made for VC funds returning those pro rata fees to LPs, but there is a karmic one…
The BFD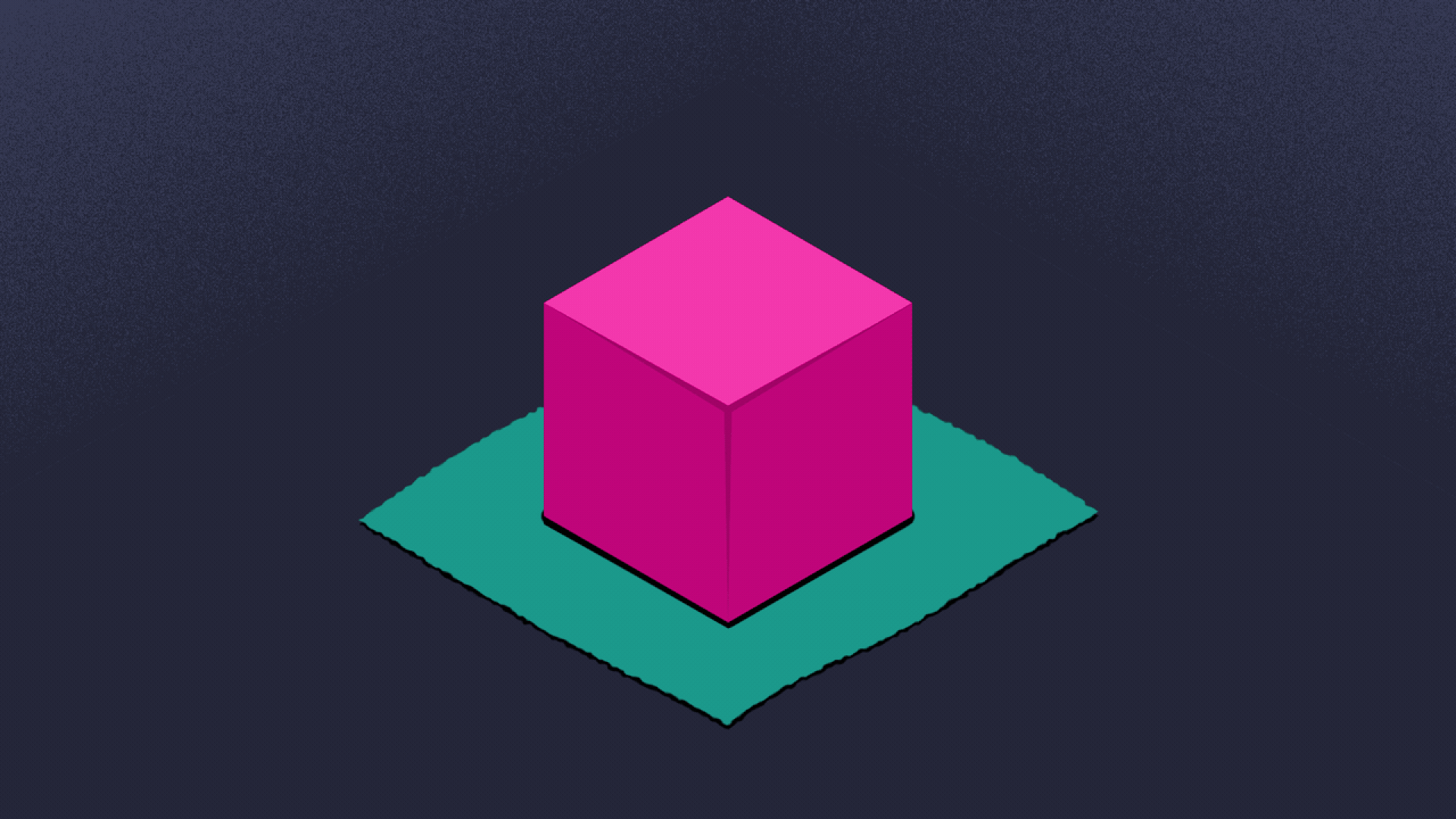 The SEC yesterday charged crypto lender Genesis Global Capital and crypto exchange Gemini with selling unregistered securities.
Why it's the BFD: Gary Gensler is escalating his crypto crackdown, as his agency continues to hear catcalls about ignoring FTX until it was too late.
Details: Genesis and Gemini, which have become enemies in recent weeks, raised billions of dollars from retail investors via their yield-bearing "Earn" product, which was a master digital asset loan agreement (MDLA). The SEC isn't alleging that any digital assets themselves were securities, instead aiming fire at the MDLAs.
Cap tables: Genesis is owned by Barry Silbert's Digital Currency Group, whose backers include SoftBank and Alphabet. Gemini was launched by Cameron and Tyler Winklevoss, and raised funding led by Morgan Creek at a $6.7 billion valuation in late 2021.
The bottom line: Crypto has always been the Wild West of tech and finance. Now it has an eager sheriff.
Venture Capital Deals
⚡ Sealed, an New York-based home energy improvement company that's raised over $50m in VC funding, acquired InfiSense, a Burlington, Vt.-based efficiency performance data. provider. www.sealed.com
• Welcome Homes, a New York-based luxury homebuilding platform, raised $29m in Series A funding. Era Ventures led, and was joined by Parker89, Montage Ventures, Foundamental, Global Founders Capital, Activant Capital, Gaingels, Elefund and Arkin Holdings. www.welcomehomes.com
• CyberX, a market maker for digital assets, raised $15m from Foresight Ventures. www.cyberx.com
• Alkimiya, a Wilmington, Del.-based decentralized capital markets protocol, raised $7.2m. 1kx and Castle Island Ventures co-led, and were joined by Dragonfly, Circle Ventures and Coinbase Ventures. https://axios.link/3CK7tfP
• EnrichAg, a soil testing subsidiary of Canadian ag-tech company Terramera, raised $6m in a first close of its Series A round led by At One Ventures, per Axios Pro. https://axios.link/3QClfXz
🚑 Ferrum Health, an SF-based enterprise AI for health care systems, raised $6m co-led by Urban Innovation Fund, Singtel Innov8, and Cercano Management. www.ferrumhealth.com
• Quasar, a Madrid-based DeFi startup, raised $5.4m. Shima Capital led and was joined by Polychain Capital, Blockchain Capital, HASH CIB and Anagram. www.quarar.fi
• Digital Village, a French developer of 3D immersive virtual worlds, raised $4m from L'Oréal, The Venture Reality Fund, Venrex and the British Fashion Council. www.digitalvillage.io
• T2, a Twitter alternative launched by Gabor Cselle (ex-Twitter, Google), raised $1.1m in seed funding from angels like Bradley Horowitz, Rich Miner and former Wikipedia CEO Katherine Maher. https://axios.link/3CKamNE
Private Equity Deals
🚑 Alpine Investors invested in Medusind, a Miami-based provider of revenue cycle management services to the health care industry. www.medusind.com
• Bed Bath & Beyond (Nasdaq: BBBY) is in talks to sell certain assets, including its Buy Buy Baby stores, to Sycamore Partners, per the NY Times.
🎵 Dr. Dre is selling a collection of music assets in separate transactions to Shamrock Holdings and Universal Music Group for about $200m, per Billboard. https://axios.link/3IJFtgi
• McNally Capital acquired Xcelerate, a McLean, Va.-based provider of defense and national security solutions. www.xceleratesolutions.com
• Salt Creek Capital acquired Broco Rankin, an Ontario, Calif.-based maker of underwater cutting and welding tools. www.broco-rankin.com
Public Offerings
• Skyward Specialty Insurance Group, a Houston-based specialty property and casualty insurer focused on underserved markets, raised $134m in its IPO. The company priced 9m shares at $15 (higher share count, middle of price range), and will list on the Nasdaq (SKWD). It's the largest U.S. IPO since last October (Mobileye). https://axios.link/3IHXETl
🚑 Structure Therapeutics, a South SF-based developer of G-protein-coupled receptors for chronic diseases, filed for a $100m IPO. The Phase 1 biotech plans to list on the Nasdaq (GPCR), and raised over $190m in VC funding from firms like Sequoia Capital China (10.3% pre-IPO stake), Biotechnology Value Fund (9.56%), Eight Roads (8.35%), F-Prime Capital Partners (7.5%) and Qiming Ventures (6.37%). https://axios.link/3IPEWt4
SPAC Stuff
🎈 World View, a Tucson, Ariz.-based developer of surveillance balloons, agreed to go public via Leo Holdings Corp. III (NYSE: LHC), a SPAC formed by Lion Capital. World View raised over $50m in VC funding from backers like Accel, Canaan Partners and Norwest Venture Partners. https://axios.link/3IMwUBo
Liquidity Events
• AeroClean Technologies (Nasdaq: AERC) completed its acquisition of Molekule, an SF-based maker of connected indoor air purifiers. AeroClean backers now own 55.5% of the merged company, which has a market cap just north of $50m. Molekule had raised over $140m from backers like RPS Ventures, Crosslink Capital, Foundry Group, Uncork Capital, Founders Circle Capital, TransLink Capital, Flight Ventures, Sand Hill Angels, Amazon Alexa Fund, Kevin Love and Maisie Williams. www.molekule.com
• Deel, an SF-based remote hiring and payroll company valued by VCs at $12b, acquired cap table management startup Capbase, a cap table management startup that raised $6m in seed funding from backers like Glider Capital, Adventure Fund, Aviso Ventures and Launch Fund. https://axios.link/3k9J5xU
• Hewlett-Packard Enterprise (NYSE: HPE) acquired Pachyderm, an SF-based open source data platform for dev teams that had raised nearly $60m from HPE, M12, Decibel Ventures, Benchmark and YC. http://axios.link/eEki
• MessageGears, an Atlanta-based customer engagement platform for consumer brands, acquired Swrve, an SF-based mobile app marketing platform that had raised around $80m from firms like Atlantic Bridge Capital, WestSummit Capital, ACT Venture Capital, Evolution Media and Acero Capital. MessageGears backers include Long Ridge Equity Partners, The Argentum Group and Atlanta Ventures. https://axios.link/3QDuuac
More M&A
• American Express (NYSE: AXP) agreed to acquire Israeli B2B payment automation firm Nipendo. www.nipendo.com
• Golden Matrix (Nasdaq: GMGI) agreed to acquire MeridianBet, a Malta-based B2B sports betting and gaming group, for around $300m. https://axios.link/3ZxaF8j
• IAC (Nasdaq: IAC) has hired Whisper Advisors to explore a sale of media property The Daily Beast, per the NY Times. https://axios.link/3Xlqj52
• Sen. Elizabeth Warren (D-Mass.) urged U.S. antitrust regulators to block Standard General's proposed $5.4b takeover Virginia-based television broadcaster Tegna (NYSE: TGNA), which already is under investigation by the Justice Department. https://axios.link/3Qx6lSB
Fundraising
• Canaan Partners is raising its 13th flagship VC fund, per an SEC filing.
🚑 Sanofi Ventures said that its parent pharma company has made a $750m, multi-year investment commitment to the group. https://axios.link/3w0qhnf
It's Personnel
• Carlyle Group has met with both Citi's Mark Mason and Morgan Stanley's Jonathan Pruzan about its open CEO job, per the FT. https://axios.link/3H1oULh
• Yasho Lahiri joined law firm Kramer Levin as a partner focused on private fund formation. He previously was with K&L Gates. www.kramerlevin.com
• 645 Ventures promoted Vardan Gattani to principal and both Jon Smith and Lexi Quirk to vice presidents. www.645ventures.com
• JEGI Clarity, a media and tech M&A advisory, promoted Rich Kanefsky to managing director. www.jegiclarity.com
• Union Square Advisors, a tech investment bank, promoted Andrew Atherton to partner. www.usadvisors.com
Final Numbers
Thanks for reading Axios Pro Rata, and to copy editors Mickey Meece and Bryan McBournie! Please ask your friends, colleagues and lottery dreamers to sign up.