Axios Pro Rata
November 15, 2019
Top of the Morning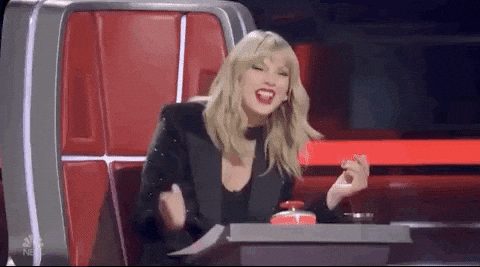 Taylor Swift still can't shake off the sale of her former record label, nor the private equity firm that enabled it.
Background: Ithaca, a media holding company led by Scooter Braun, in June acquired Big Machine, which had released all of Swift's albums up until that point.
The $300 million deal was partially financed by The Carlyle Group, which already was a minority investor in Ithaca.
Swift claimed to have been blindsided by the deal (there's some dispute on that) and later pledged to re-record her back-catalog once contractually able in late 2020.
What's new: Swift last night claimed that Ithaca is prohibiting her from performing some of her old songs on the upcoming American Music Awards, unless she agrees not to independently re-record her old material. She also says the old music ban extends to a Netflix documentary about Swift, and that she'd need to stop publicly discussing Braun and Big Machine boss Scott Borchetta.
More from Swift: "I'm especially asking for help from The Carlyle Group, who put up money for the sale of my music to these two men."
Big Machine claimed, in a reply, that it's shocked by this "false information," adding that it's been in negotiations with Swift's lawyers over "millions of dollars and multiple assets [owed] to our company, which is responsible for 120 hardworking employees who helped build her career."
It also claimed that it didn't block Netflix from using old songs, and that it does "not have the right to keep her from performing live anywhere."

Big Machine doesn't address what songs Swift can perform live — which seems to be the nub of her argument — nor if it's conditioned permissions on her pledging not to re-record.

The Carlyle Group isn't making public comments, likely because it remains only a minority investor. Braun didn't return an interview request.
The bottom line: No matter whose side you're on, it's now clear that Ithaca, Carlyle, and Big Machine didn't do enough pre-deal work. Even if your most important asset has already walked out the door, it's worth getting her sign-off so that she doesn't become a major liability.
Also...
• New firm alert: Left Lane Capital has launched as a New York-based VC firm focused on consumer and Internet tech companies.
It's led by Harley Miller, a former principal at Insight Venture Partners, while investors include partner Vinny Pujji (ex-Insight), partner Jason Fiedler (ex-Red Sea Ventures) and principal Henry Toole (ex-RRE).
Insight has committed to participate on the first close of Left Lane's debut fund, which is currently in market.
• Habi, a Bogotá-based startup that's seeking to become Latin America's version of OpenDoor or Zillow Offers, tells Axios that it is launching this week with $5.5 million in seed funding.
Tiger Global led, and was joined by Homebrew and Zigg Capital.
Habi co-founder Brynne McNulty Rojas tells me that Colombia and many other Latin American countries don't have equivalents to our MLS, causing many home-sales to be advertised via window signs, with average time to sale exceeding a year.
It initially will launch in three Bogotá neighborhoods, focused on average property prices between $50k-$100k, before expanding to other Latin American "mega-cities."
🎧 Pro Rata Podcast digs into Deval Patrick's candidacy. Listen here.
The BFD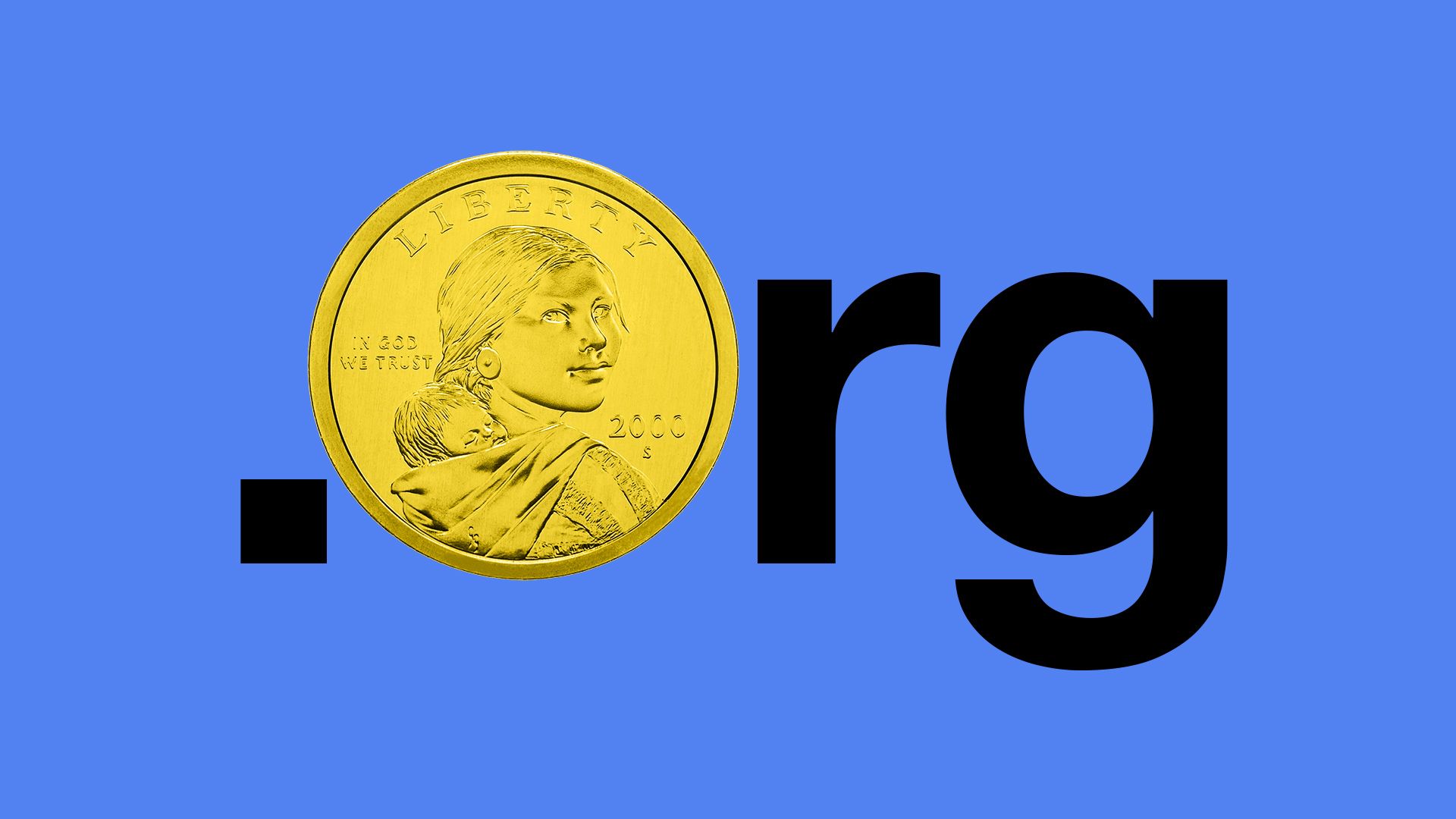 Ethos Capital agreed to buy Public Interest Registry, manager and operator of the .ORG domain, from The Internet Society. No financial terms were disclosed, although annual PIR revenue is believed to exceed $100 million.
Why it's the BFD: This comes several months after The Internet Society agreed to a new contract with PIR, which controversially removed price caps for .ORG domains. Not only might this become precedent for future domain contract negotiations, such as with Verisign over .COM addresses, but there are more immediate concerns that prices could be increased on nonprofits that dominate .ORG domain use.
Bottom line: Ethos Capital, formed earlier this year by ex-Abry Partners investor Erik Brooks, tells Axios that such fears are unfounded. Via a spokeswoman: "PIR's goal has always been to make .ORG accessible and reasonably priced. That will continue. PIR has made reasonable decisions on pricing in the past, and will uphold this spirit going forward. We would never make dramatic price increases as we know it would harm .ORG registrants and registrars."
Venture Capital Deals
• Punchh, a San Mateo, Calif.-based provider of customer marketing software for physical retailers, raised $40 million in Series C funding. Adams Street Partners and Sapphire Ventures co-led, and were joined by AllianceBernstein. http://axios.link/ulGg
• DataCubes, a Schaumburg, Ill.-based provider of underwriting decisioning software for P&C insurers, raised $15.2 million in Series B funding. Palm Drive Capital led, and was joined by Altos Ventures, NFP Ventures, Stage 2 Capital, MPK Equity Partners, and return backers Seyen Capital and MK Capital. http://axios.link/z9Sh
• Cybrary, a College Park, Md.-based cybersecurity career development platform, raised $15 million in Series B funding. BuildGroup led, and was joined by return backers Arthur Ventures and Gula Tech Adventures. http://axios.link/P0yD
• Let's Do This, an online marketplace for endurance events, raised $15 million in Series A funding. EQT Ventures led, and was joined by seed backers like NFX and YC. http://axios.link/amP7
• Virtual Kitchen Co., a San Francisco-based cloud kitchen startup, raised $15 million in Series A funding co-led by Andreessen Horowitz and Base10 Partners. http://axios.link/7Vg6
🚑 X-37, an AI-enabled drug discovery startup, raised $14.5 million in Series A funding led by DCVC Bio. http://axios.link/8ZGV
• Corsa Security, a Canadian network security virtualization platform, raised C$11 million from Roadmap Capital. www.corsa.com
• Hypernet Labs, a Palo Alto-based data science "democratization" startup, raised $10 million led by 500 Startups. http://axios.link/nglm
• Kikoko, an Emeryville, Calif.-based cannabis beverage brand, raised $8 million in Series A funding led by Bengal Capital. http://axios.link/5XdZ
• SimpleCitizen, a Salt Lake City-based platform for streamlining the immigration process for people and companies, raised $5.8 million in seed funding led by Kickstart Seed Fund. http://axios.link/lBRW
• Track160, an Israeli provider of team sports performance metrics, raised $5 million in Series A funding led by ADvantage Sports Tech Fund. http://axios.link/jsfr
• Glue Collaboration, a Finland-based virtual collaboration platform, raised €3.5 million in seed funding led by Maki.vc. http://axios.link/F0Wb
• Branch, a New York-based flexible office furnishing startup, raised $2.4 million in seed funding. Nine Four Ventures led, and was joined by Alate Partners, RRE Ventures, Dolik Ventures, and Rough Draft Ventures. www.branchfurniture.com
Private Equity Deals
• Cerberus Capital Management acquired an 80% stake in Off Lease Only, a West Palm Beach, Fla.-based used car dealer. www.offleaseonly.com
• Dominus Capital acquired Surface Preparation Technologies, a New Kingstown, Penn.-based provider of roadway rumble strips, from Branford Castle Partners. www.rumblestrips.com
• Encore Consumer Capital invested in Murry's, a Greenbelt, Md.-based maker of frozen French toast sticks and bites. www.murrys.com
• Equistone agreed to buy Amadys, a Brussels-based provider of passive network equipment to utilities, from Vectis Private Equity.
• Fortress Investment Group raise its bid for Japanese hotelier Unizo (Tokyo: 3258) by 2.5% to $1.3 billion. It's the sixth tender extension by Fortress, whose offer remains below that of The Blackstone Group – although Unizo has rejected both of them. http://axios.link/B2IY
Public Offerings
• DNEG, a UK-based special effects studio, postponed its London IPO, citing market uncertainty. http://axios.link/SDJd
Liquidity Events
🚑 Apax Partners hired Rothschild to pursue a sale of Swiss healthcare diagnostics company Unilabs, which could fetch around €4 billion, per Bloomberg. http://axios.link/emDQ
• CVC Capital Partners and Malaysia's Employees Provident Fund are seeking a buyer for their 49% stake in QSR Brands, Malaysia's largest fast-food operator, per Bloomberg. A deal could value QSR at $1.2 billion.
• Eurazeo is seeking a full or partial sale of its 30% stake in French car rental company Europcar Mobility Group, per Reuters. http://axios.link/Y83j
🚑 Roche (Swiss: RO) agreed to buy Promedior, a Lexington, Mass.-based drug company focused on fibrosis, for up to $1.39 billion in cash (including $1b upfront). Promedior raised around $76 million in VC funding from Fibrotec Ventures, Shire, BioMed Ventures, Lightstone Ventures, Morgenthaler Ventures, Polaris Partners, HealthCare Ventures, Easton Capital and Forbion. www.promedior.com
More M&A
• Ribbon Communications (Nasdaq: RBBN) will pay $460 million for Israeli networking company ECI Telecom, including $324 million in cash. http://axios.link/UEer
• SB, a Nordic real estate developer focused on public service properties like schools, will pay $2.42 billion to buy rival Hemfosa. http://axios.link/4Hhd
Fundraising
• Alpine Investors, a San Francisco-based mid-market private equity firm, raised $1 billion for its seventh fund. www.alpineinvestors.com
• EQT Ventures, a Europe-focused early-stage VC firm, raised €660 million for its second fund. www.eqtventures.com
• HarbourVest Partners raised $3 billion for its fifth co-investment private equity fund. www.harbourvest.com
• Northgate Capital of San Francisco raised $120 million for its eighth VC fund-of-funds. www.northgatecapital.com
It's Personnel
• Mark Dowds joined Anthemis, a VC firm focused on financial services, as a managing director. He previously led biz dev for Trov. Anthemis also promoted three to partner: COO Briana van Strijp, general counsel Naoshir Vachha, and managing director Ruth Foxe Blader. www.anthemis.com
• Mark Gallogly plans to retire next year from Centerbridge Partners, the private equity he co-founded in 2005 after leaving The Blackstone Group, per the WSJ. http://axios.link/Wkj5
• Garri Jones and Nick James joined Lazard as managing directors to lead a new European venture capital and growth banking unit, per TechCrunch. Both were previously with Numis. http://axios.link/BZ7e
• Eric Noll is joining Context Capital Partners as CEO. He previously was president and CEO of Convergex, and before that was with Nasdaq and Susquehanna International Group. www.contextcp.com
Final Numbers: League Tables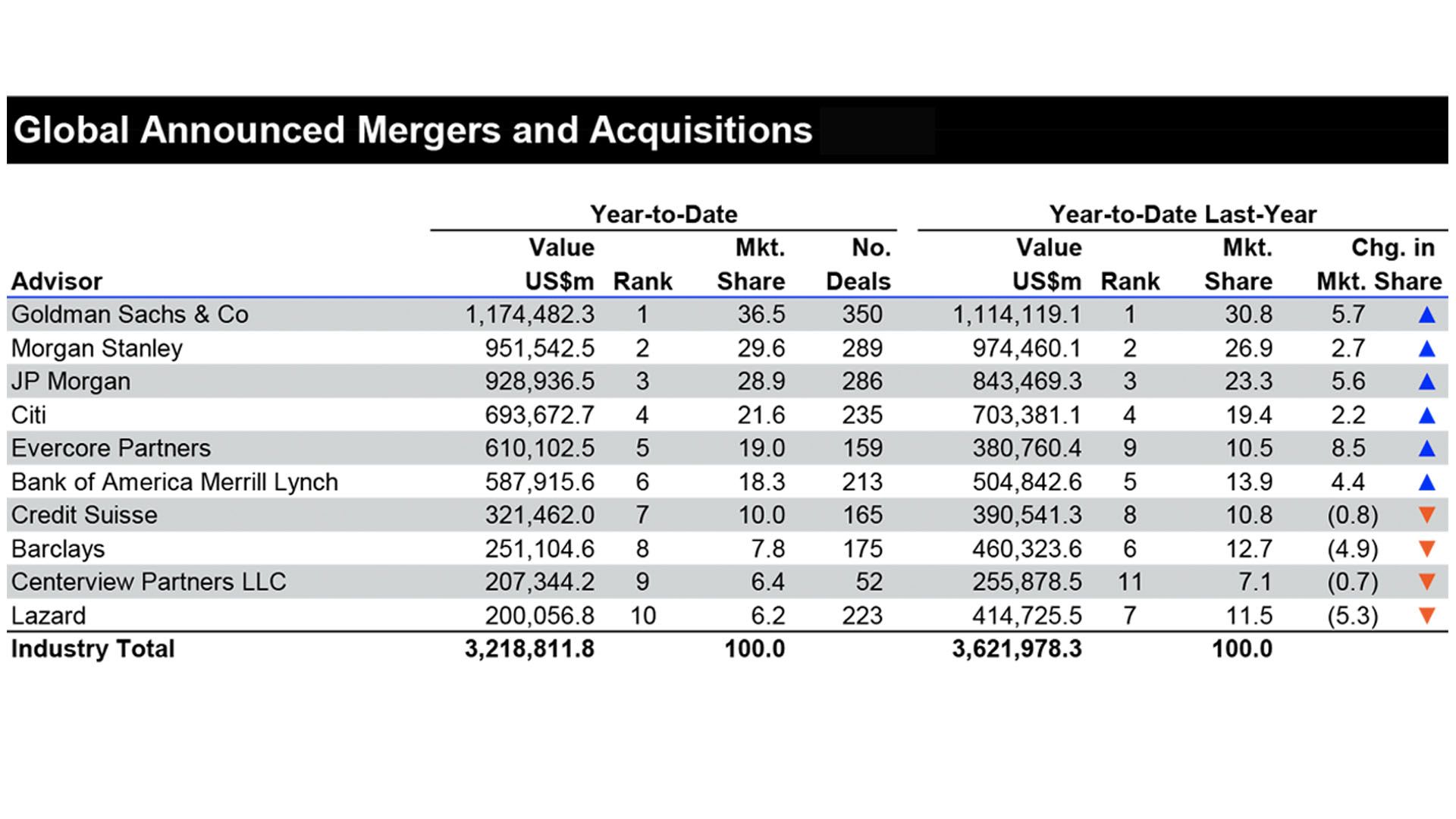 🙏 Thanks for reading Axios Pro Rata. Please ask you friends, colleagues, and Swifties to sign up.